Team Singapore
Singapore's Men's Floorball Team are set to do battle, in the 2020 IFF Men's World Championships!
by Circle Stories, on December 2, 2021 16:00 PM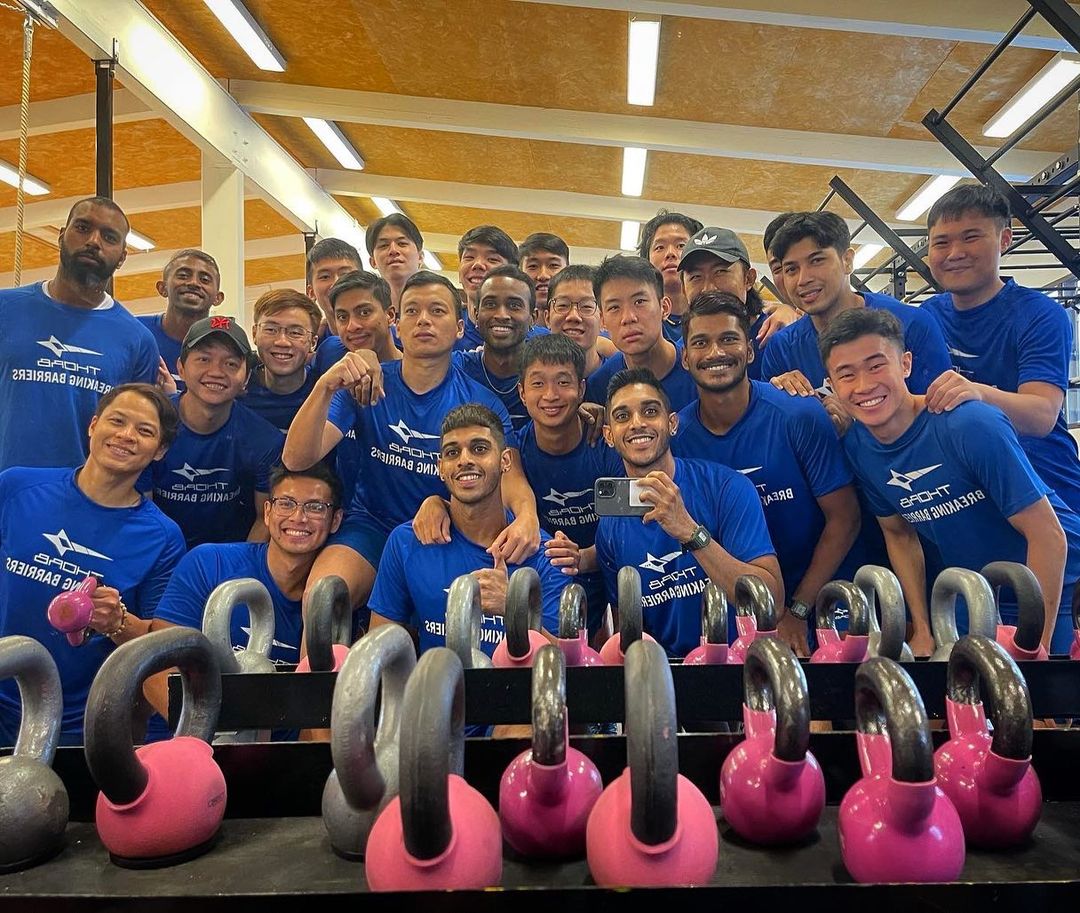 (TeamSG's Men's Floorballers in Finland. Photo Credit : Singapore Floorball Association)
By Raj Kumar
It's been 25 years since Singapore's Men's Floorballers first appeared competed at the inaugural International Floorball Federation's World Championships. Back then in Sweden in 1996, the Republic played in 6 matches and lost all, to finish in 12th place overall. From then till today, our Singapore men's team has competed in 4 other campaigns (missed a few in between) and finished in 16th place on all 4 occasions. Over at the 2018 World Champs, Singapore clinched 1 win, 1 draw and 3 losses in the Czech Republic. And their last major international outing, was the 2019 SEA Games in Manila, when they secured the Silver medal. From Dec 2019 till less than 3 week ago, the Team was "grounded" in Singapore, due to Covid-19 and the strict safe management measures in place.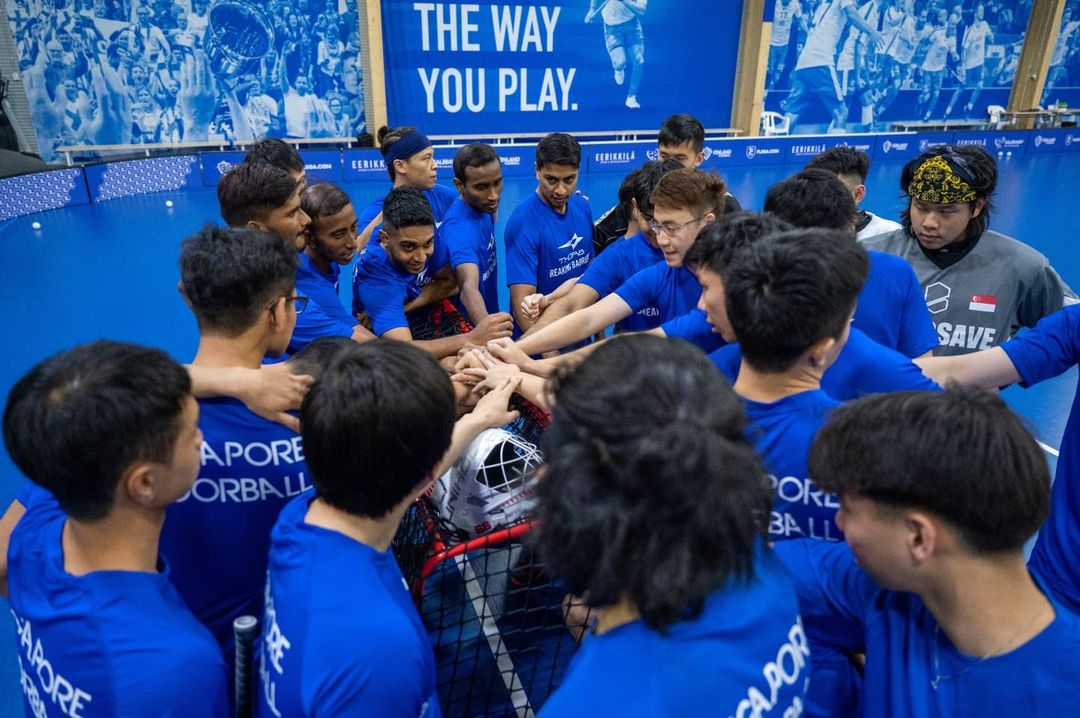 (TeamSG in Finland for a training camp before World Champs campaign. Photo by SFA)
For the current world championships in Helsinki, 16th ranked Singapore are in Group D with Estonia (10th), Canada (11th) and Philippines (35th). And during their recent 10-day training camp in Finland, Circle News (SportSG) caught up (via an email interview) with R Suria (Captain) and Thaddeus Tan (Vice Captain), just before they linked up with the rest of the teams at the World Champs in Helsinki.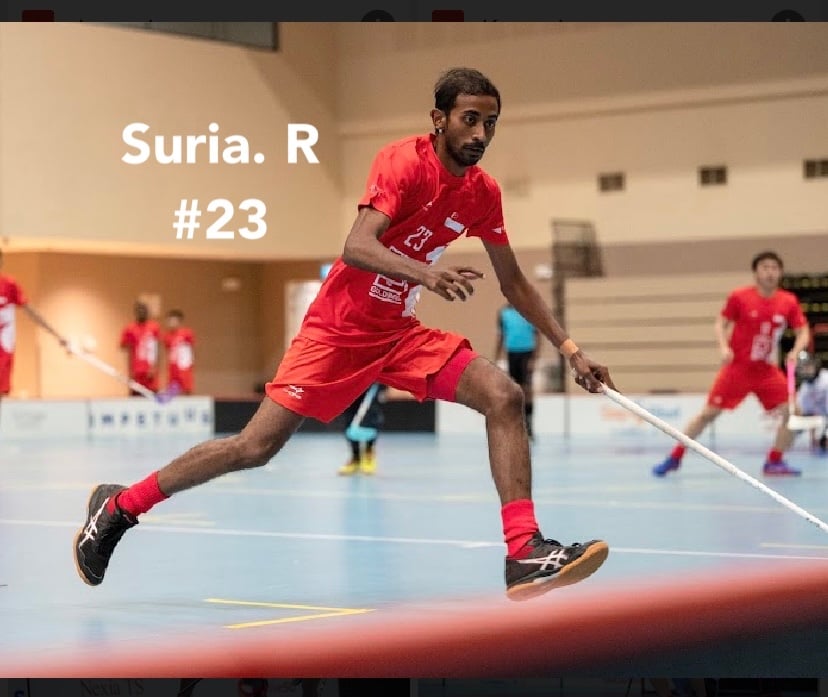 For Captain Suria :
1)How has the training stint in Finland been for you Suria?
S : It has been an eventful stint so far. We have been touching up on the small details in our tactics and getting used to play in a different climate. We are still learning as we progress before the competition starts.
2) Do you feel a huge sigh of relief at being able to travel and compete once again?
S : Definitely yes. Travelling and competing after a hiatus of 2 years is very relieving. We get to play at the highest level again and get to visit another country concurrently.
3)During your off training hours, what are you and your team-mates up to in Finland?
S : We just stay indoors and rejuvenate ourselves. We play PS5 and some board games and even discuss about our play-ups. We had a day off and we travelled to Helsinki where we did some shopping and sight seeing.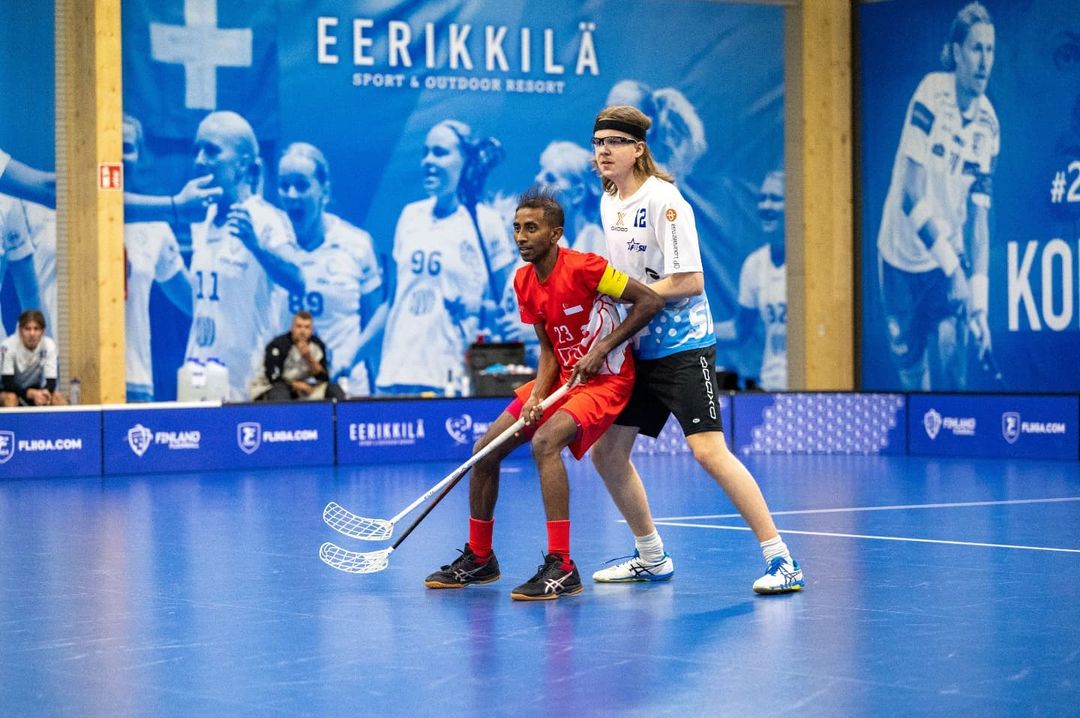 (TeamSG's Suria in a friendly training match in Finland. Photo by SFA)
4) With less than 3 days left to the start of your World Champs campaign, what do you reckon the team still needs to work on?
S : The team needs to understand that at this level, any small mistakes can cause us a loss. We have several debutants and we need them to be confident when given the opportunity to perform.
5) Singapore are in Group D at the upcoming World Champs, together with Canada, the Philippines and Estonia How much do you know about these teams?
S: I have played against Canada and Philippines a couple of times. However, we must not assume from this, that we can easily beat them. We have to take every new game from a new perspective. This will be the first time playing against Estonia. I am looking forward for a tough game with them.
6)As Team Captain, what overall result would you be comfortable with at the end of the campaign, in this being your 3rd WC campaign?
S : I would be elated if we are the top non-European team and at least get a top 12 finish.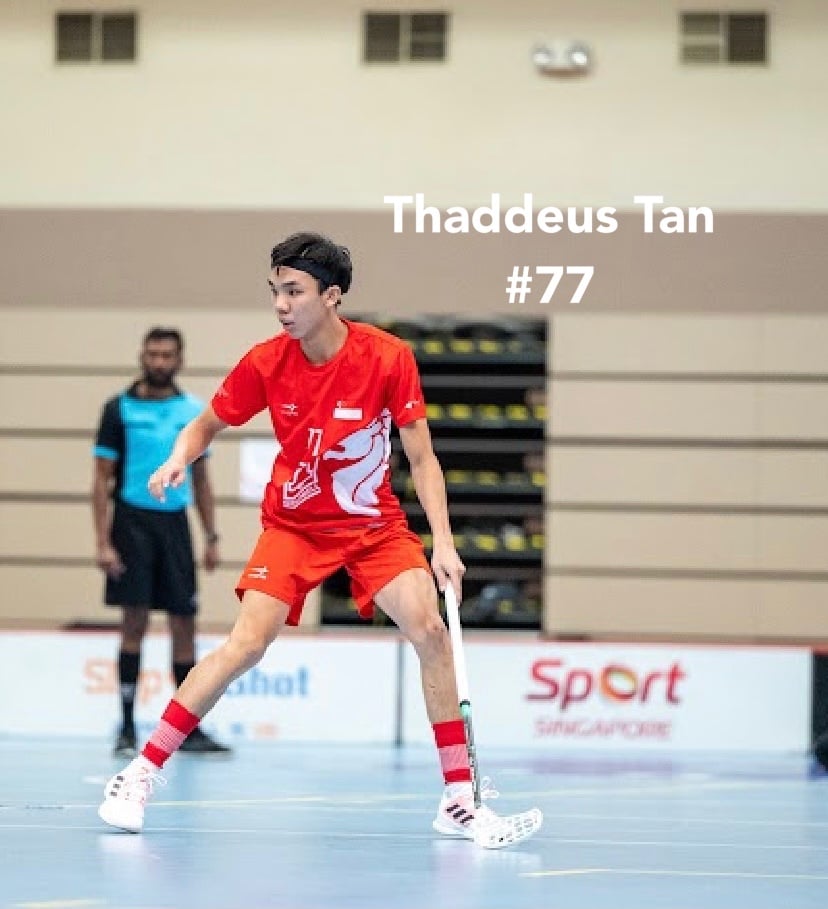 For Vice Captain Thaddeus Tan :
1) It's your 1st time out of the country, training and just about to compete at the World Championships. How do you feel, Thaddeus?
T: It is a privilege to be able to have this overseas training camp with the team, especially during such uncertain times with the pandemic still ongoing. To have it here in Eerikkila where the Finland national team have their training camps, makes it even more special. It is an indescribable feeling, being able to access such top class facilities and training full time in the lead up to the tournament. After 2 years of not competing, I am very excited and eager to compete.
2)What for you was the toughest part of playing floorball over the last 20+ months in Singapore?
T : Training consistently without any certainty of the next tournament due to the fluidity of the covid situation. It was also difficult to apply the theoretical match knowledge that we had and we could only work on our individual technical abilities, owing to the safe distancing measures at that time.
There were a few tournaments that we were hopeful for, to happen in 2020 including the Asian Indoor and Martial Art Games (AIMAG) and World Champs qualifiers. However, both tournaments were postponed due to the rising number of cases. It was tough as I was mentally and physically preparing for that tournament to take place, only for it to be postponed.
3)How do you think the Team is looking, with just a few days left until the start of your WC campaign?
T : We are all eagerly awaiting the start of the World Champs. The team is looking sharp after acclimatizing to the cold weather and adjusting to the time difference with lots of positive energy within the squad.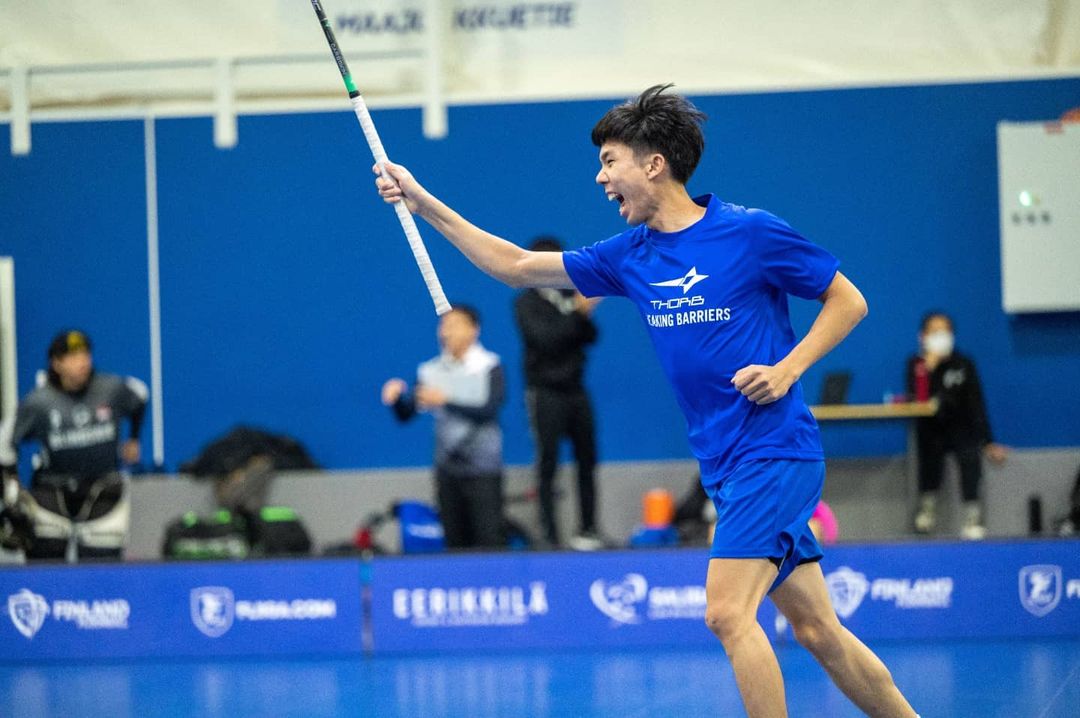 (Thaddeus Tan at training camp in Finland. Photo by SFA)
4)Personally, what do you need to work on to improve on your own style of play?
T : I have to work on my off the ball movement so that I can better contribute to my line in both attack and defence.
5)What can you say of your 3 opponents in Group D of the World Champs? (Philippines, Estonia and Canada)
T : They are strong teams who can move the ball fast.
6) What are you hoping to achieve on your debut at the World Champs?
T : As a team, I hope to be able to execute what we have worked on in training.
Individually, I am hoping to learn as much as possible from the different styles of play and apply it to my game. I want to do the basic things well, and also link up the play smoothly between my line's attack and defence, minimising any possible errors that may arise.
Match Schedule (SGP Time)
Singapore vs Canada : 6.30pm, Friday 3 Dec
Singapore vs Philippines : 6pm, Sunday 5 Dec
Singapore vs Estonia : 5.15pm Monday 6 Dec
*All TeamSG matches will be LIVE and exclusive on the ActiveSG Circle including matches in the semi-finals and finals.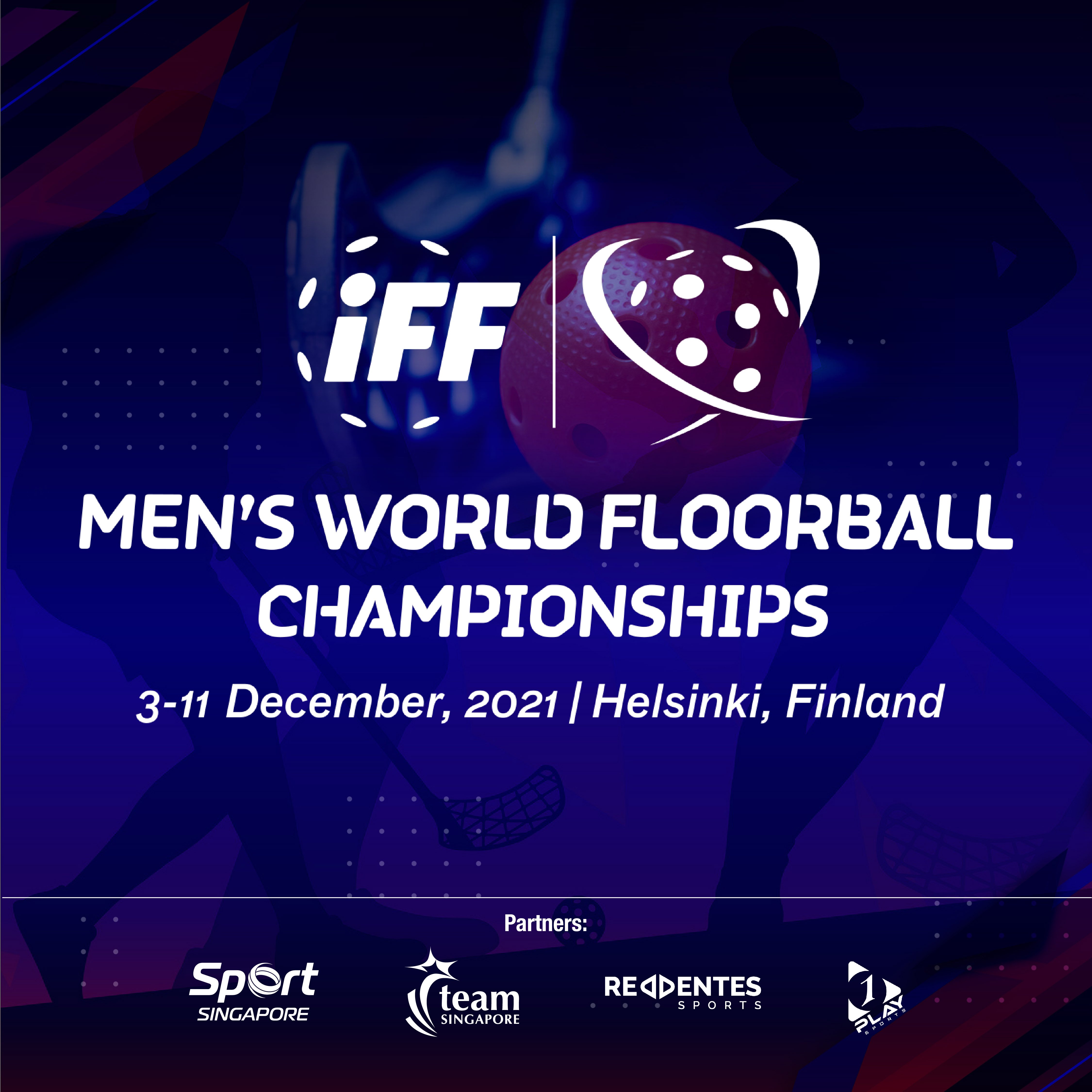 It's been 2 years since our Singapore team last competed internationally. It also marks the very first time that Sport Singapore (SportSG) will be streaming Live matches from this prestigious tournament for local fans. In partnership with Reddentes Sports, SportSG is proud to showcase Team Singapore's best floorballers, competing on the grandest stage, exclusively on ActiveSG Circle.
With the move towards competing again in the international arena, ActiveSG Circle will stream all matches involving our Team Singapore Men and Women in the respective World Championship campaigns from 27 Nov – 11 Dec 2021.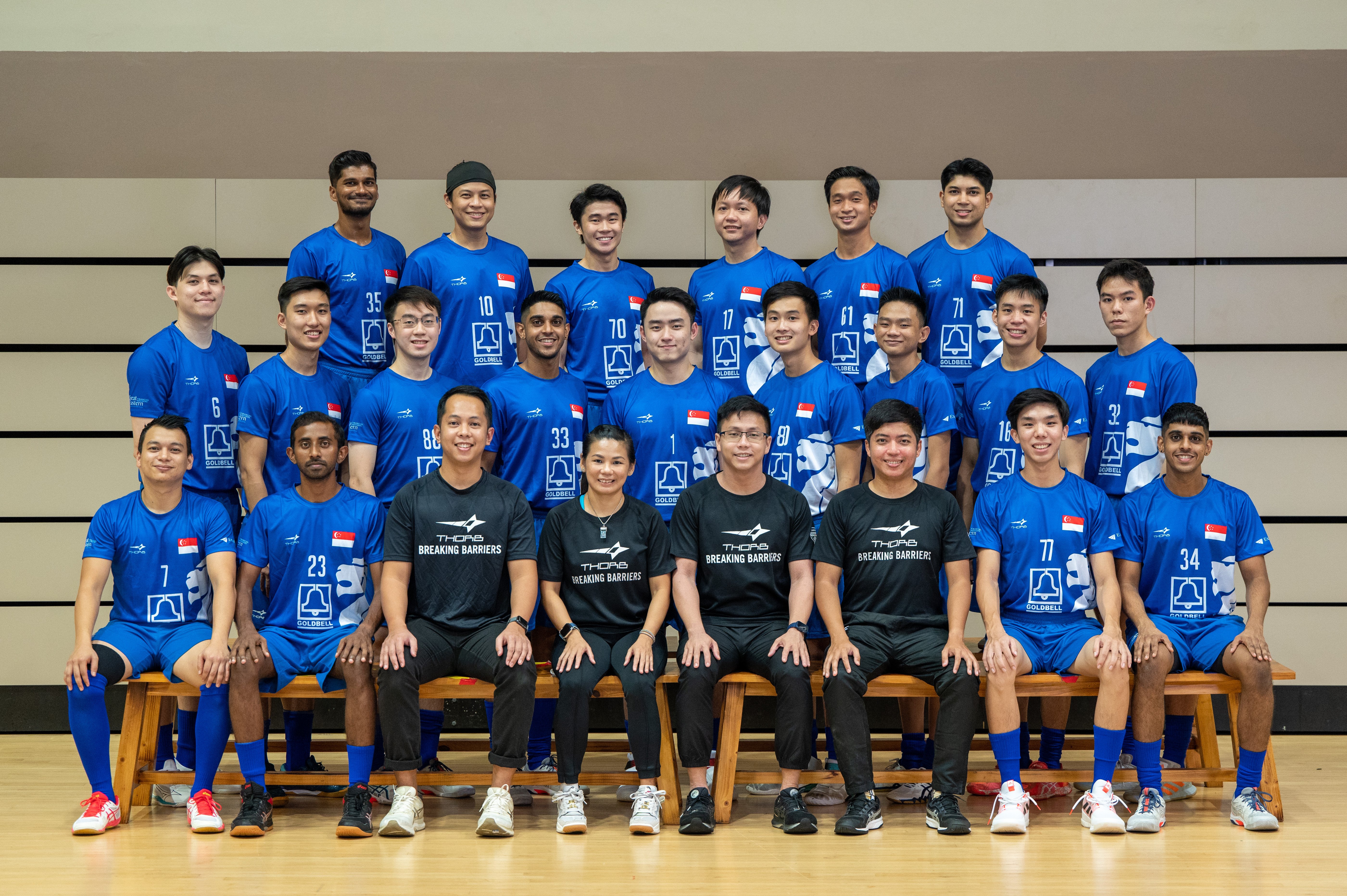 It's been extremely difficult for the Men's Team to have prepared for this campaign in Finland, under the constantly changing SMMs in place for more than 20 months. But the players kept their composure, confidence, passion and the willingness to push through the obstacles, all with ONE Aim - To represent Singapore at the biggest stage in Floorball and Fly the Country Flag proud and high! Now with all the preparations done, we wish them a Safe, Exciting and truly Memorable campaign and as always, Do Singapore Proud :)
Raj Kumar's been in Singapore's sports reporting and broadcasting scene since 1997. He was the former Sports Editor and Presenter on Power 98FM (SAFRA Radio) and 938LIVE (Mediacorp Radio). Over the years, he travelled to report on Team Singapore at the 2008 Beijing Olympics and 2012 London Olympiad, including 4 SEA Games cities. As a familiar voice and face on Radio, TV and online sports, he has produced and hosted more than 650 talkshows and programmes.
Recent Events & Programmes