Team Singapore
Singapore's Men's Floorball Team, hope to end their dubious streak of finishing 16th in 4 straight World Championships!
by Circle Stories, on December 2, 2021 16:00 PM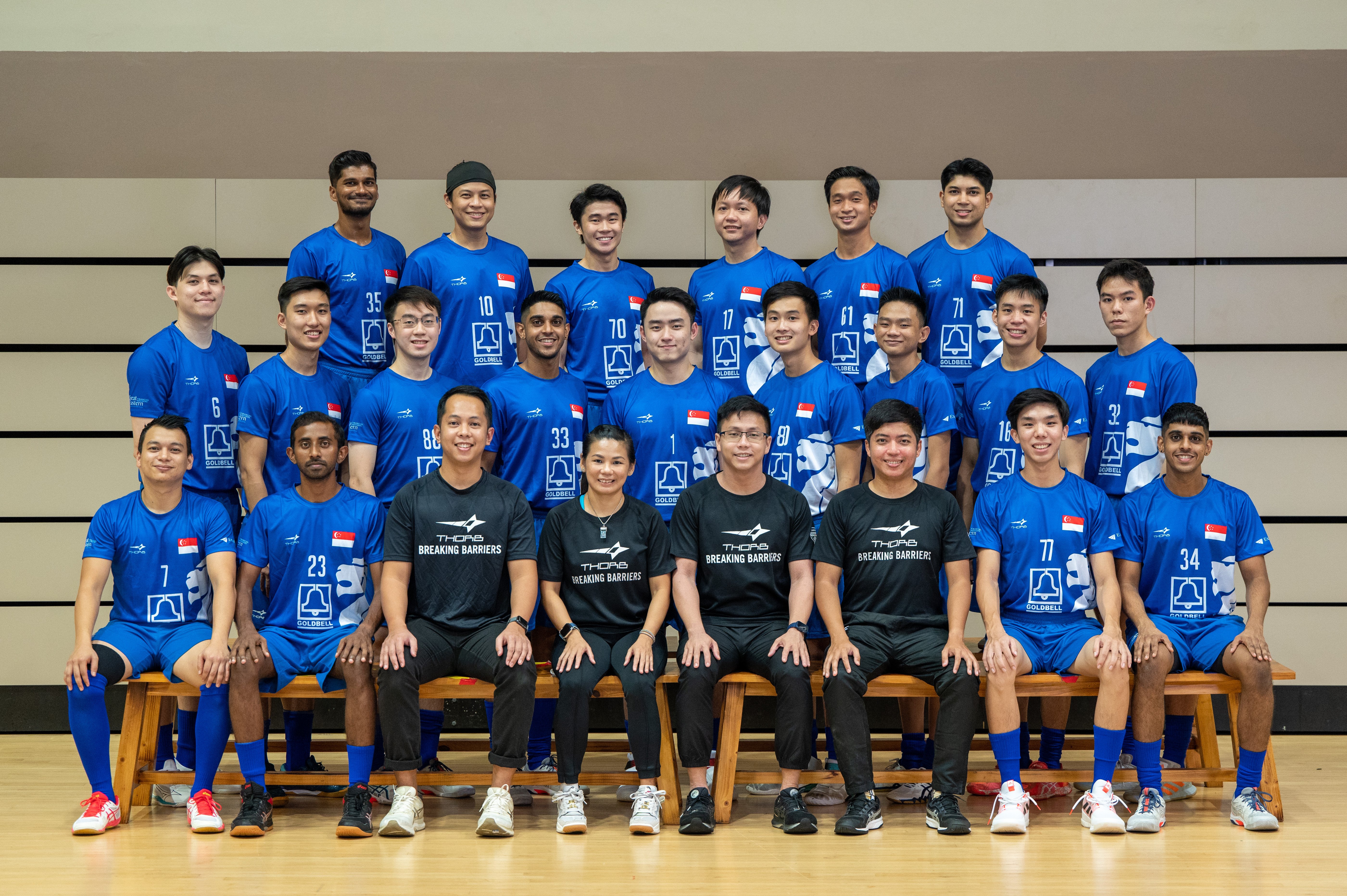 (Singapore's Men's Floorballers. Photo Credit : Singapore Floorball Association)
By Raj Kumar
For most parts of the pandemic period in Singapore (Feb 2020 to present day), the Republic's athletes faced several disruptions and challenges to their normal training procedures. From training alone at home via Zoom/Skype virtual calls, to a group of 5 players (cannot inter-mingle with another group) and slowly expanding to 8 players and above. So while the various sports teams in Singapore faced a complexity of challenges and obstacles for well over 20 months, it is evident to note that, several other countries globally, didn't practice similar safe management measures. Teams of 10, 20 etc players were allowed to go about their normal daily lives and train as a FULL squad, even with Covid-19 being present in their local communities. Similarly, they also travelled to train and compete overseas. These are all factors which our Singaporean players knew and had to put on a 'brave face' and continue their pre-tournament preparations!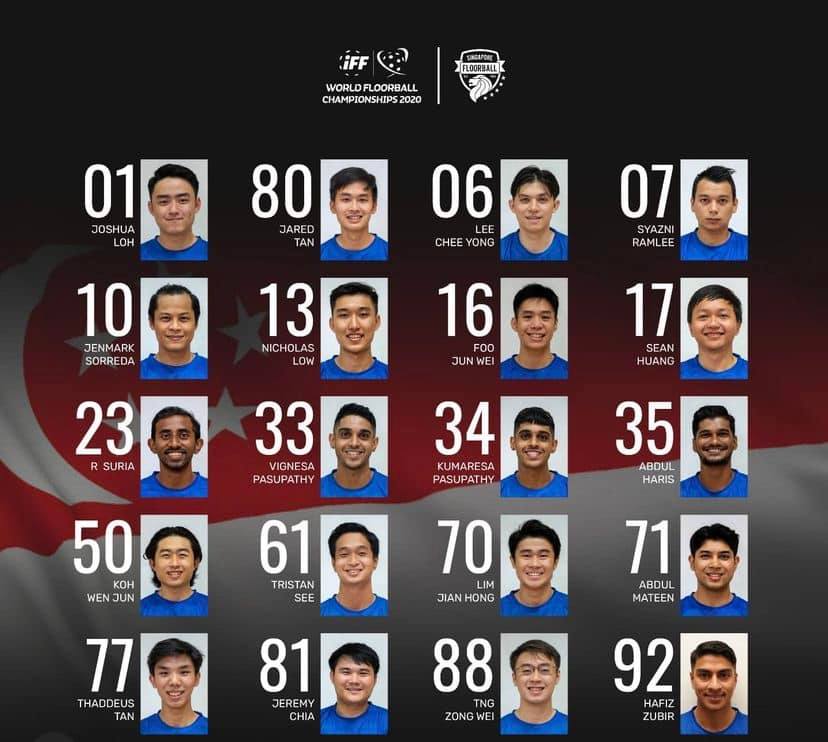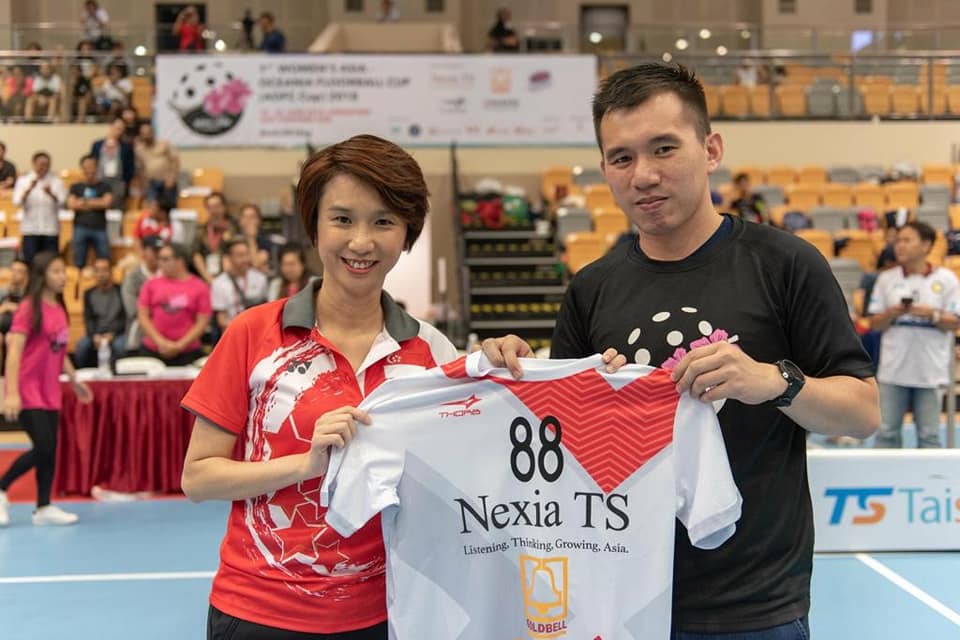 (MP Ms Low Yen Ling and Kenneth Ho - President, SFA. Photo Credit : SFA)
President of Singapore's Floorball Association Kenneth Ho told Circle News (SportSG) yesterday, "The circumstances are very different now with their last competitive game, going way back to the 2019 SEA Games Gold Medal match. Since then, the squad underwent several changes, as there is now a good mixture of fresh faces and seasoned veterans. The younger players will form the next generation of the Men's national team and this World Championship campaign, will give them the crucial experience as they progress."
"The team has persevered in their training and are raring to go. Their focus, resilience and adaptability to changing circumstances are inspiring. Some of the younger players were even taking their university module exams in the midst of their training camp in Finland! I am sure the boys are motivated and keen on showcasing our best, after almost 2 years without competition. I am confident that the local Floorball community will be behind the team, cheering them on, in their quest to qualify for The World Games 2022" added Kenneth!
For the current world championships in Helsinki, 16th ranked Singapore are in Group D with Estonia (10th), Canada (11th) and Philippines (35th). And during their recent 10-day training camp in Finland, Circle News (SportSG) caught up (via an email interview) with Kumaresa Pasupathy (Vice Captain) and Head Coach, Lim Jin Quan, just before they linked up with the rest of the teams at the World Champs in Helsinki.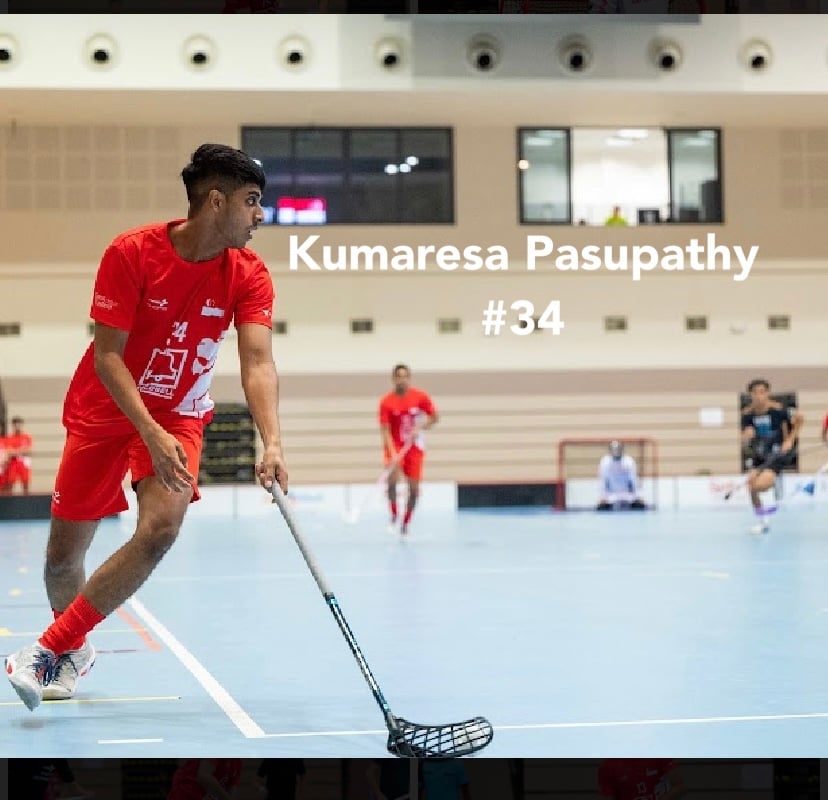 (TeamSG's Kumaresa Pasupathy. Photo Credit : SFA)
For Vice Captain Kumaresa :
1)Can you elaborate on how you were able to train as a team, with all of the restrictions back in Singapore?
K : The team has been training hard with the support of Singapore Floorball, SportSG and SNOC. It's not been easy with the restrictions where we have been training for almost 2 years, but without any games. The start-stop nature of trainings especially early on during the pandemic was also a test on our mental fortitude and team spirit, where we had to constantly adapt and improvise, especially when the courts and gyms were closed. We even had zoom training sessions and court trainings in groups of 5. However, we are blessed to have a dedicated coaching team, who went the extra mile to ensure us players, are able to stay fit and sharp. And we have a dedicated group of highly motivated players, who have tide through it all together with high spirits.
2)What have you learnt of the team's playing chemistry at the ongoing training camp in Finland?
K : The training camp has allowed us to further align as a team. We played 3 friendly games and I believe as a team we have been getting sharper. We were able to troubleshoot and tighten up the small details as well. There have been plenty of positives and many learning takeaways from the training camp and we are ready as a team for the upcoming WFC.
3)Where lies the strength of the team, in your opinion?
K : At this WFC, we have a good mix of young and veteran players who are all united and aligned as one. The biggest strength of the team is definitely our strong camaraderie and brotherhood that we share. This strong bond has seen us through the challenges and I believe will be the anchor that propels us through the entire campaign. We are all ready and united to play for the flag and one common goal.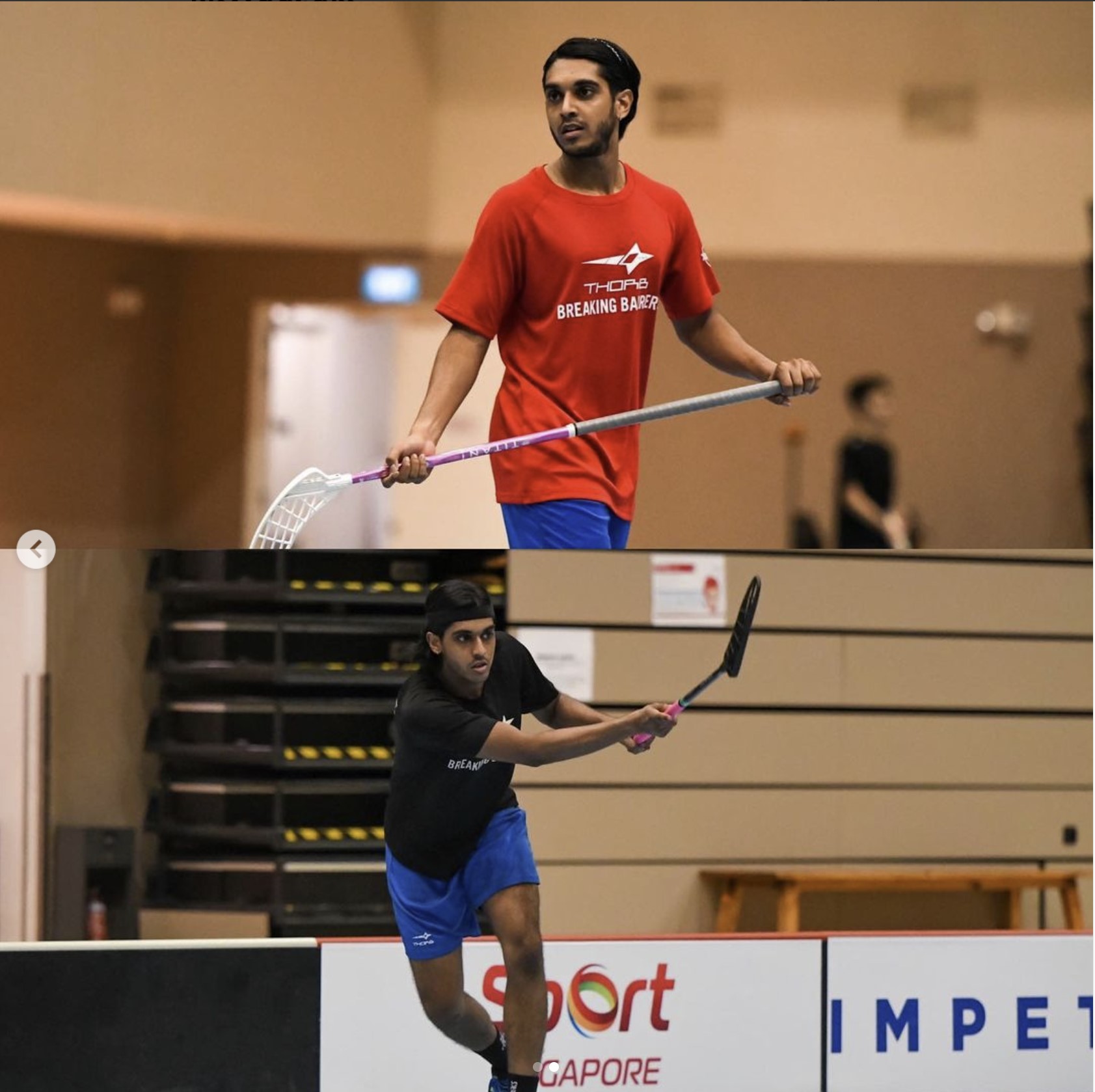 Twin Brothers Vignesa (Top) and Kumaresa Pasupathy. Photo Credit : SFA
4) How does it feel to be competing in your 2nd WC campaign and together with your twin brother, Vignesa?
K : 2 words can sum it all up- thankful and excited! With the both of us sustaining ACL injuries, this will be our first tournament back competing together. We have been training really hard and I believe that we are have both come back stronger and hungrier! We are grateful for all the support we've been given and we hope to contribute to the team as much as possible.
The WFC is the biggest stage for floorball and I am honoured to have another opportunity and I am really looking forward to put my best foot forward!
5) Singapore are in Group D at the upcoming World Champs, together with Canada, the Philippines and Estonia. How well do you know about these teams?
K : At the last WFC, we faced Canada and that game ended in a draw. Philippines is a team we have been playing at the Asia Oceania championships and SEA Games. But they have new overseas-based players joining them in this WFC. The last time Singapore played Estonia was in 2012 and their last WFC ranking was 10th, so they are the highest placed team in the group. However, collectively as a team, we are focused on ourselves and the things that we can control and are looking forward to put up a good showing!
6) With floorball being excluded from the next SEA Games, what are your team's plans in 2022?
K : Although it's a pity that there is no floorball at the SEA Games, we still have a string of tournaments lined up next year. Due to covid, the WFC in 2020 was postponed to this year, as such we still have World Cup qualifiers at the start of next year and if we do well, then that's another WFC in 12 months The coaching team will be back into planning for another hectic year of preparation, once we conclude this upcoming WFC.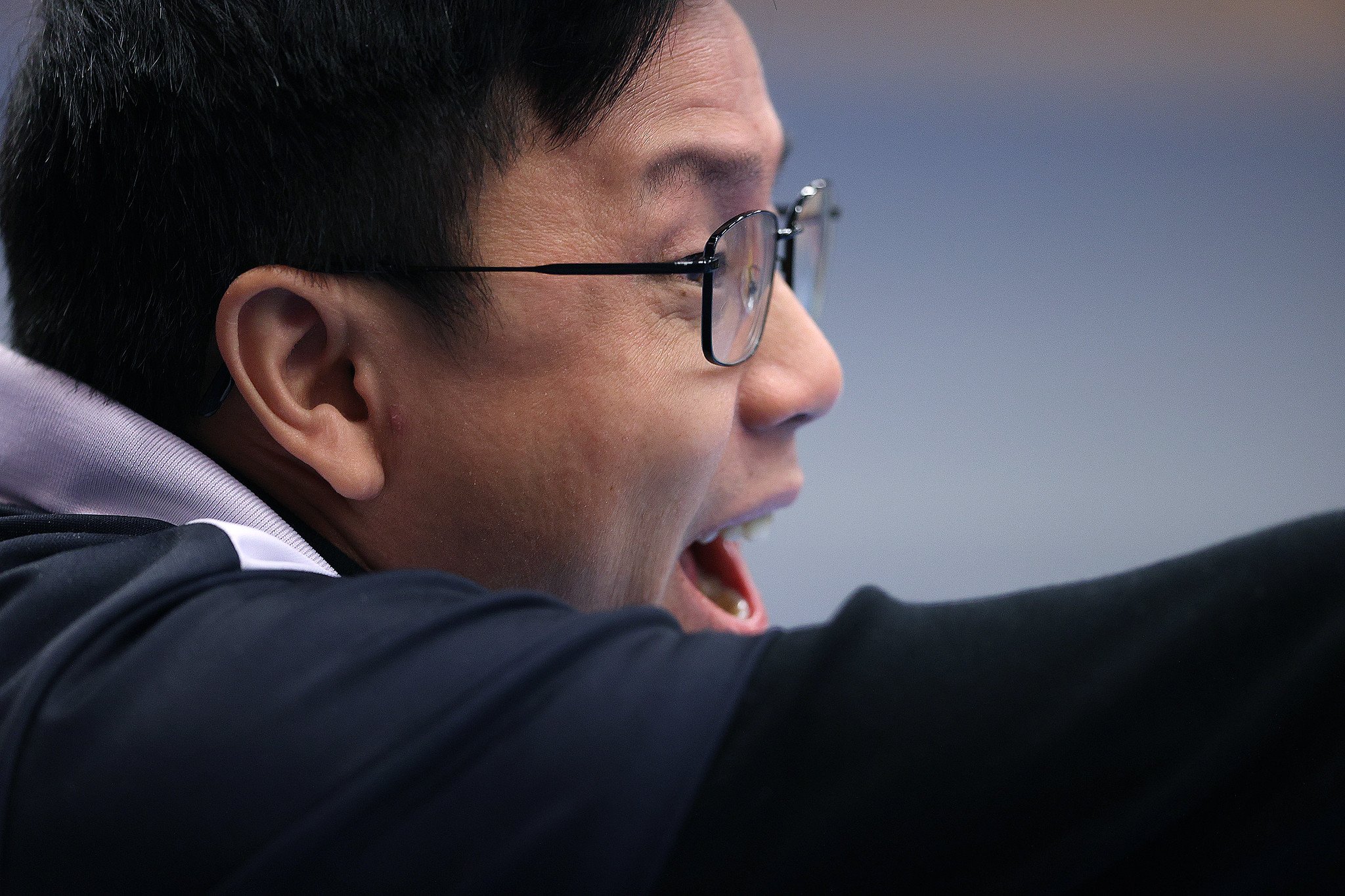 (Singapore's Head Coach, Lim Jin Quan. Photo Credit : IFF)
For Coach Lim Jin Quan :

1) How are you able to juggle the duties and responsibilities of handling both the Men's and Women's National Teams in 2 cities for the World Champs?

JQ : It is definitely not the most ideal situation, facing overlap in competitions. The best way to overcome these challenges is a cohesive team that trusts one another.

I am in gratitude of my coaching team. A special note to appreciation towards assistant coaches, Sonia Chia and Ben Ow (women's team), and Arif Azhar, team manager. They have taken up the responsibilities on a pro- bono basis.

2)Looking at the Men's Team with a few days remaining to train, what are you working on?

JQ : The training camp in Finland, is dedicated to fine tune our tactics and practise on our set pieces.

Most importantly, the environment allows us to transit to a synchronised rhythm, to ride on the momentum towards the World Floorball Championships.

3)Your Team has not competed abroad for almost 2 years now. Will that have a significant impact on their matchplay against the other teams?

JQ : Game time has inevitably been affected for the past 2 years. As a coach, I am a firm believer of controlling what I can, and not worrying about what I cannot control.

We have worked tirelessly on improving ourselves, doing what we can and adapting to the current climate we are in. Our approach towards these roadblocks is what determines the mental fortitude of the team. We carry the same mentality as a team, we are here to win.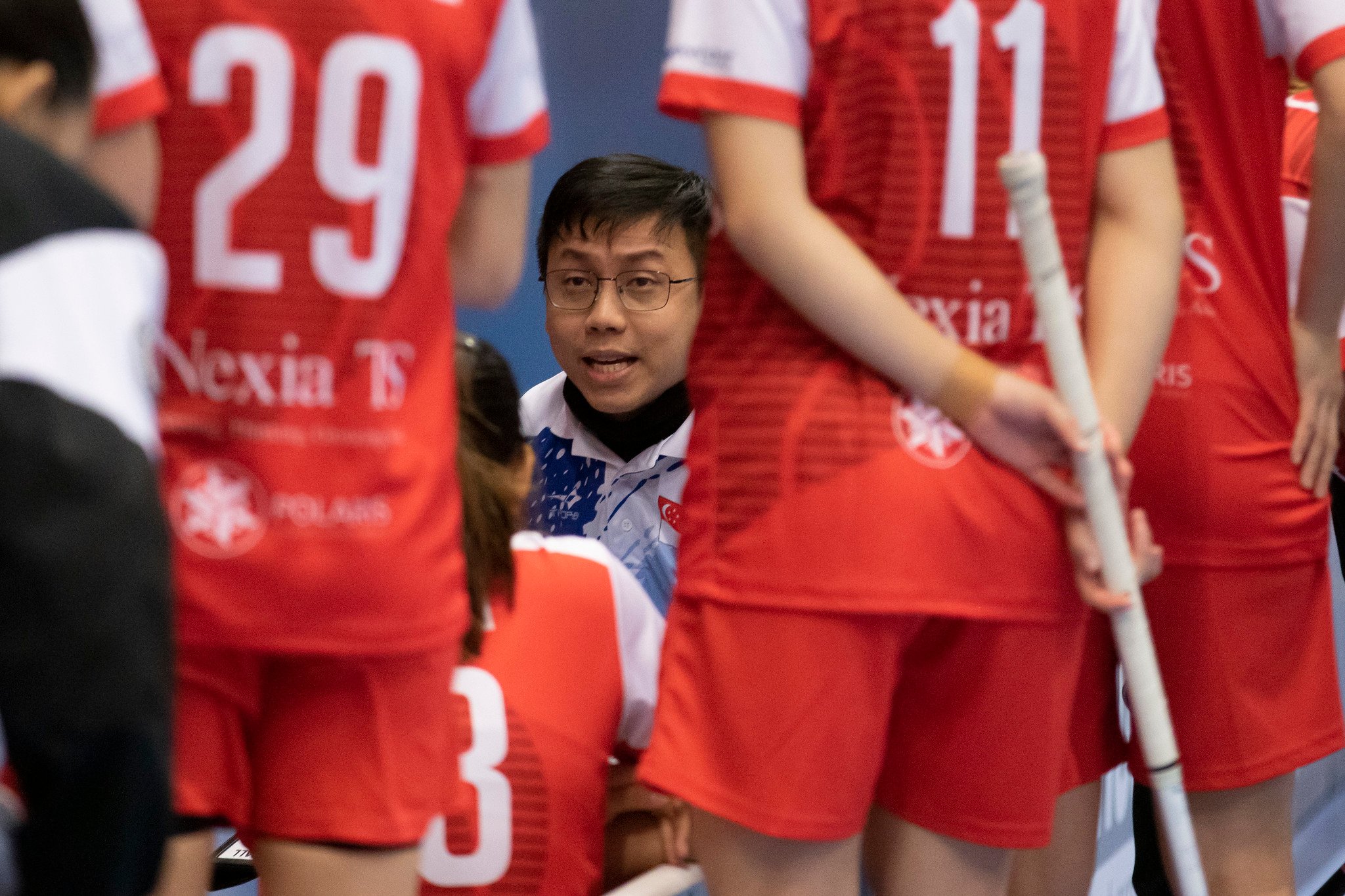 (Singapore's Head Coach, Lim Jin Quan. Photo Credit : IFF)
4)With Live coverage of TeamSG's matches on ActiveSG Circle, are there 1-2 players that you'd like to single out for Singaporeans to watch and take note of?

JQ : Suria R, Team Captain and ambassador, Team Singapore at WFC20 & Kumaresa Pasupathy, Vice-captain.

5) What can you say of your 3 opponents in Group D of the World Champs? (Philippines, Estonia and Canada)

JQ : Our opponents are technically strong. We are aware of the threats and the tough competitors that we will face. Philippines has brought a rejuvenated team from SEA Games 2019, with athletes playing at the top tier level of the Swedish and Finnish league.

6)What target would you be contented with in Finland?

JQ : To be the best ranking Asia Oceania country, to qualify for the world games 2022.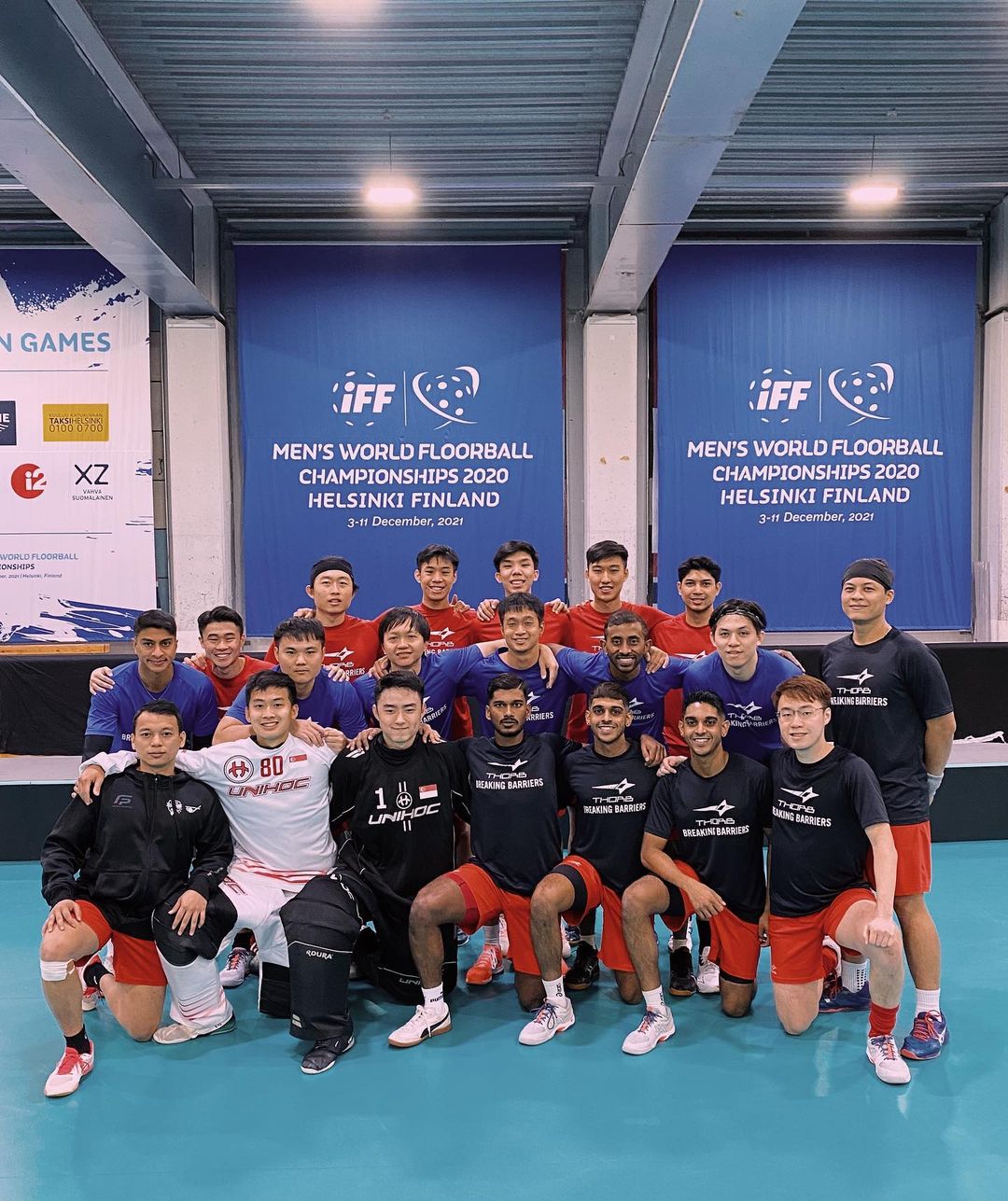 (TeamSG's training camp in Finland. Photo by SFA)
Match Schedule (SGP Time)
Singapore vs Canada : 6.30pm, Friday 3 Dec
Singapore vs Philippines : 6pm, Sunday 5 Dec
Singapore vs Estonia : 5.15pm Monday 6 Dec
*All TeamSG matches will be LIVE and exclusive on the ActiveSG Circle, including matches in the semi-finals and finals.
Team Singapore are the defending SEA Games Silver medallists. And it's great to see, the Players and their willingness to push through the SMM obstacles, all with ONE Aim - To represent Singapore at the biggest stage in Floorball and Fly the Country Flag proud and high! Now with all the preparations done, we wish them a Safe, Exciting and truly Memorable campaign and as always, Do Singapore Proud :)
Raj Kumar's been in Singapore's sports reporting and broadcasting scene since 1997. He was the former Sports Editor and Presenter on Power 98FM (SAFRA Radio) and 938LIVE (Mediacorp Radio). Over the years, he travelled to report on Team Singapore at the 2008 Beijing Olympics and 2012 London Olympiad, including 4 SEA Games cities. As a familiar voice and face on Radio, TV and online sports, he has produced and hosted more than 650 talkshows and programmes.
Recent Events & Programmes