Team Singapore
Singapore's Top Paddlers to meet World's Best at WTT Singapore Smash 2023!
by Circle, on January 19, 2023 6:22 AM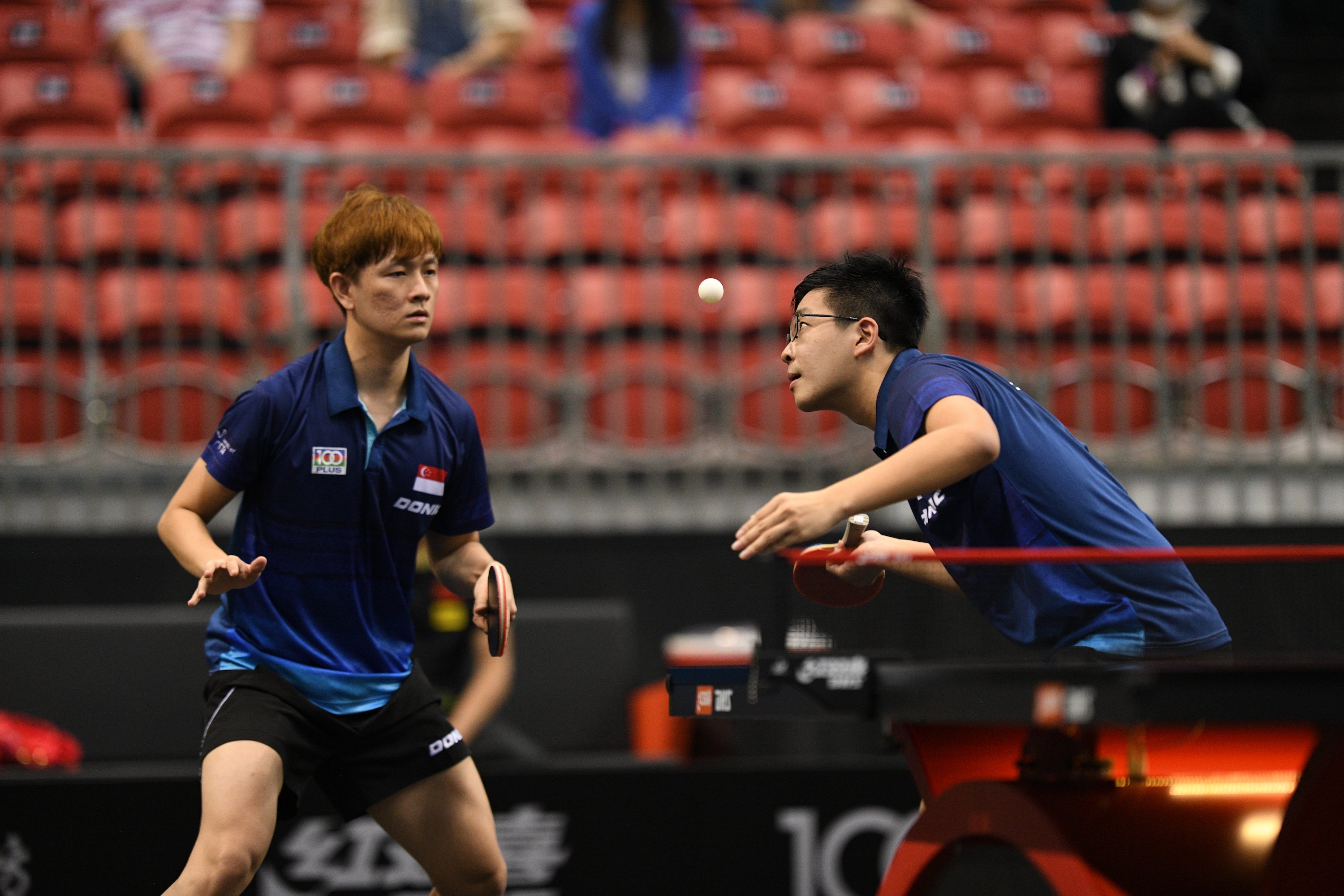 TeamSG's Clarence Chew (left) and Ethan Poh competing at the 2022 WTT Singapore Smash. Photo Credit : WTT
Table tennis fans in the Republic can look forward to attending and cheering for their favourite national and rising stars at the upcoming WTT Singapore Smash 2023 extravaganza! To be held at the OCBC Arena from 7-19 March, Team Singapore will feature several wildcards across all divisions including singles, doubles and mixed doubles formats.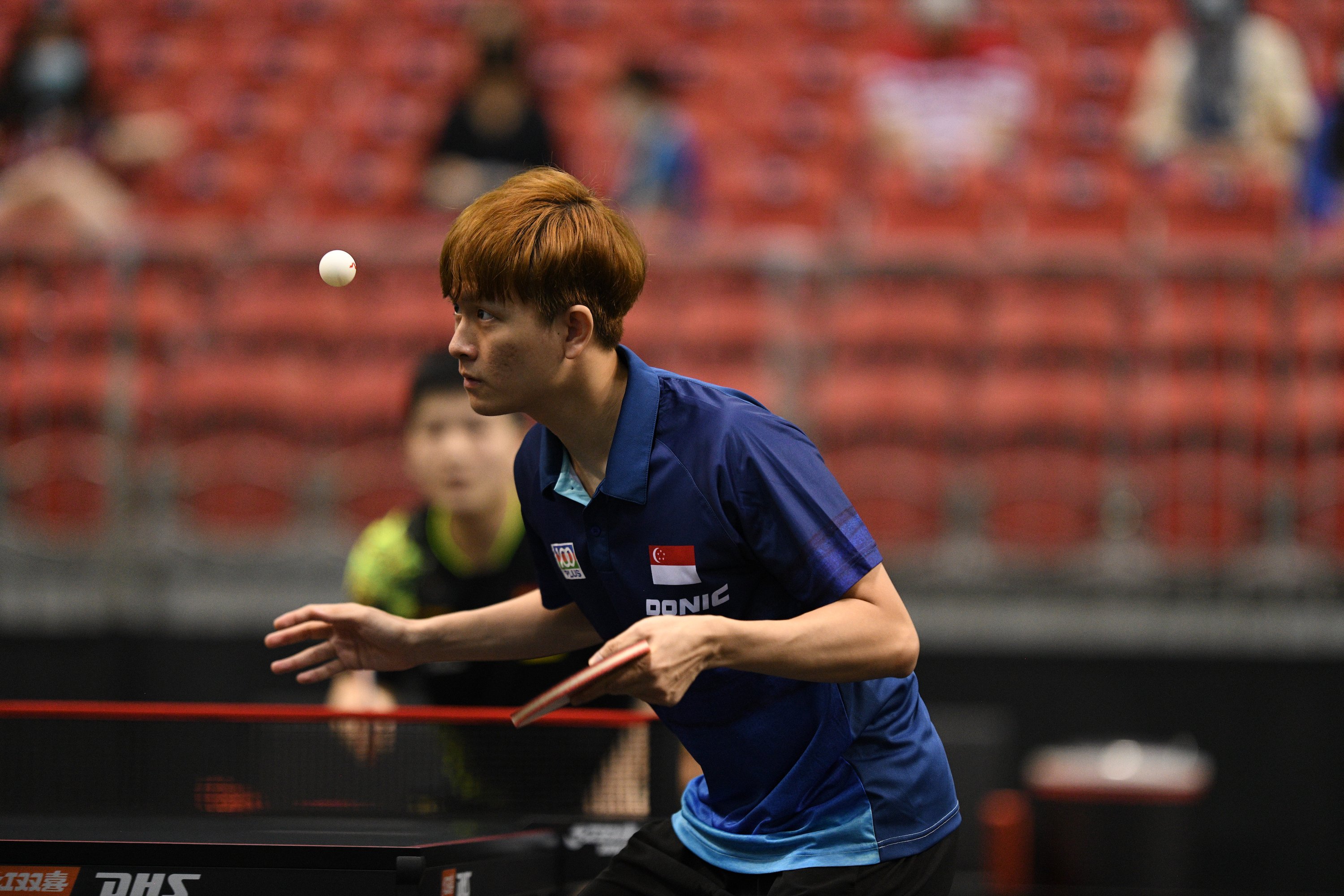 TeamSG's Tokyo 2020 Olympian Clarence Chew. Photo Credit : WTT
Leading the contingent of local wild cards in the men's singles are Olympian Clarence Chew and multiple SEA Games medallist Koen Pang, who will feature in the main draw. Ethan Poh and Josh Chua are the local wildcards for the men's singles qualifying draw. The first batch of local wildcards is available in Annex (below)
Back in March last year, Singapore fans witnessed Clarence and Ethan stun former World Championship doubles silver medallists Ovidia Inonescu and Alvaro Robles, enroute to the men's doubles quarterfinals at the first-ever Singapore Smash. "I'm grateful for the chance to play in front of a home crowd again, especially in a prestigious event like Singapore Smash. Opportunities like this are valuable to those of us who are more experienced, as well as my younger team-mates who have also received wildcards. We've been training hard for Singapore Smash so that we're ready to play our best on home ground, and we're all looking forward to it," said Clarence.
Over in women's action, the Republic's Zhou Jingyi and Wong Xin Ru, will compete in the singles main draw. And their compatriots Ser Lin Qian and Zhang Wanling have been awarded wildcards into the qualifying draw.
Singapore Smash 2023 will feature 64 player men's and women's singles and 24-pair doubles and mixed competitions. A singles qualifying competition featuring a further 64 men and 64 women will be held from 7-9 March. The full line-up of players will be announced in early February with more Singaporean players also expected to be unveiled in the coming weeks.
Tickets to the qualifying rounds, which take place from 7-9 March, start at $18 while ticket prices for main draw from 11-19 March start from $28. Tickets are available here
Annex
MAIN DRAW WOMEN'S SINGLES
MAIN DRAW MEN'S SINGLES
Clarence Chew Zhe Yu
Koen Pang Yew En
QUALIFYING WOMEN'S SINGLES
Ser Lin Qian
Zhang Wanling
QUALIFYING MEN'S SINGLES
Poh Shao Feng Ethan
Josh Chua Shao Han
Recent Events & Programmes