Team Singapore
World-class Table Tennis action returns to the Lion City in March - Singapore Smash!
by Circle Stories, on February 8, 2022 16:00 PM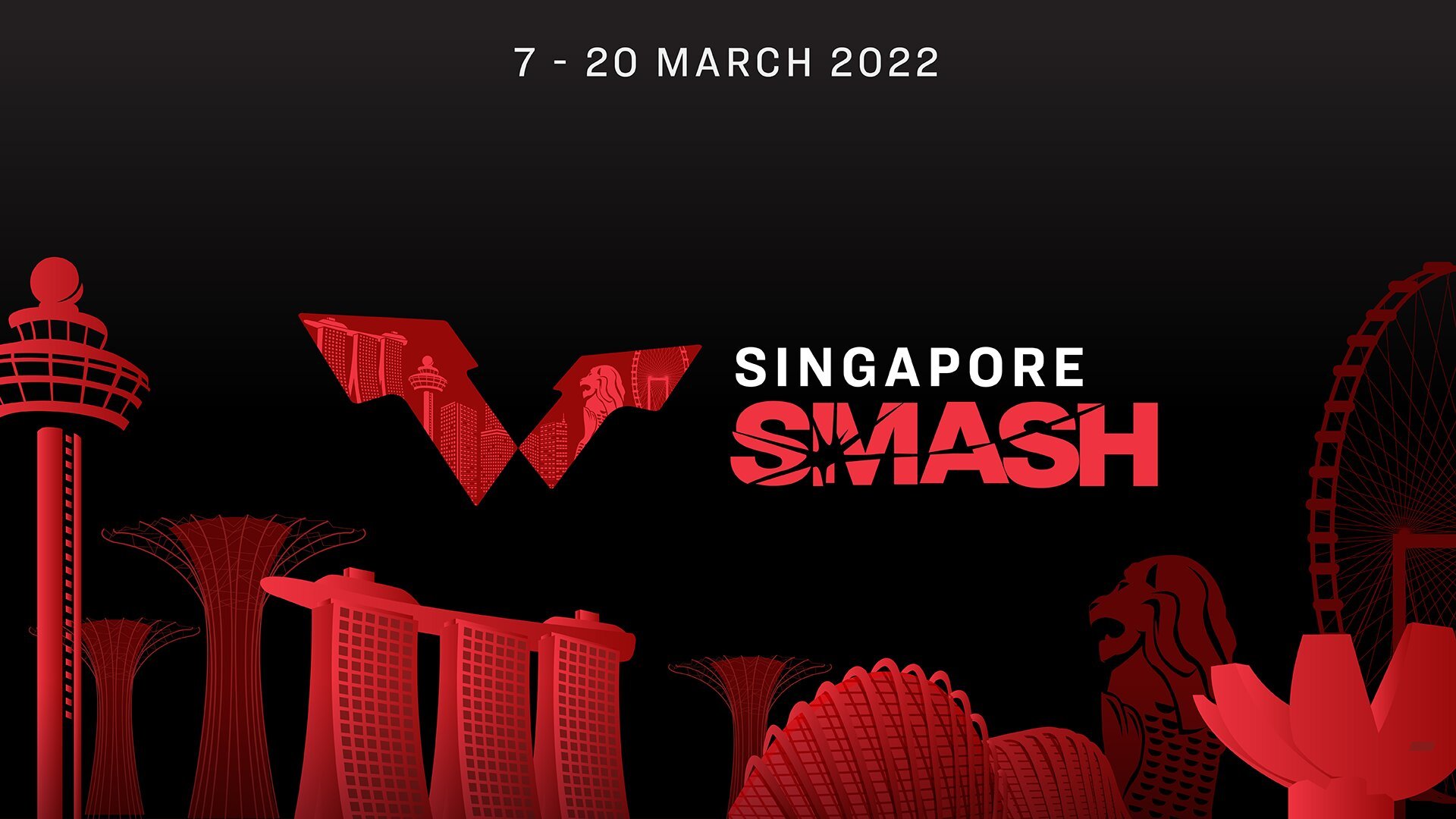 Singapore will continue making its own piece of table tennis history when the city hosts the first-ever WTT Grand Smash next month. Fans can expect world-class table tennis action at Singapore Sports Hub. WTT is working closely with the relevant authorities for staging the event safely in accordance with Singapore's prevailing safe management measures.
A grand new legacy begins. Grand Smashes form the foundation of the new WTT Series, and will see a grand new legacy begin as "Singapore Smash" becomes the first of the four pillars of professional table tennis. The world's best stars will compete for a prize pool of USD$2,000,000, the largest ever seen at an officially sanctioned table tennis event. Singapore Smash, like all WTT events, offers equal prize money, and the men's and women's singles champions will each walk away with a winner's cheque of USD$100,000, while players who lose in the opening rounds will share in more than 40% of the prize money on offer
Grand Smashes have their own branding to celebrate and showcase their host. The logo of Singapore Smash depicts its iconic skyline in the red shade of the Republic's flag, featuring landmarks such as Marina Bay Sands, the Merlion, Gardens by the Bay, the ArtScience Museum, the Singapore Flyer, and the Changi Airport Control Tower. This logo embodies WTT's willingness to make the Singapore Smash an event for all Singaporeans.
The event main draw will take place from 11 to 20 March 2022 and consists of a 64-player draw for the Singles events (men and women), a 24-pair draw for Men's and Women's Doubles, and a 16-pair draw for Mixed Doubles. The Singles events will be preceded by a 64-Draw qualifying competition from 7 to 9 March. All champions will receive 2,000 ITTF Table Tennis World Ranking Points.
"WTT is really coming to life this year," said WTT Managing Director Matt Pound. "Grand Smashes are our most prestigious events. Winning one will become the dream of all table tennis players, and we are excited to see who will be crowned our first-ever Smash Champions. We are grateful for the support of Sport Singapore. Following the success of WTT Cup Finals last December, it proved to be the perfect inaugural host, and we are looking forward to delivering another world-class event."
"The success from WTT Cup Finals last December was a strong indicator of fan interest for world class table tennis action in Singapore. We are humbled by the confidence WTT has in Singapore as host for the inaugural WTT Grand Smash. This is a testimony of Singapore's capability and stature as a sporting destination in the region. Sport Singapore is excited to be working with WTT on this marquee event." said Lim Teck Yin, CEO, Sport Singapore.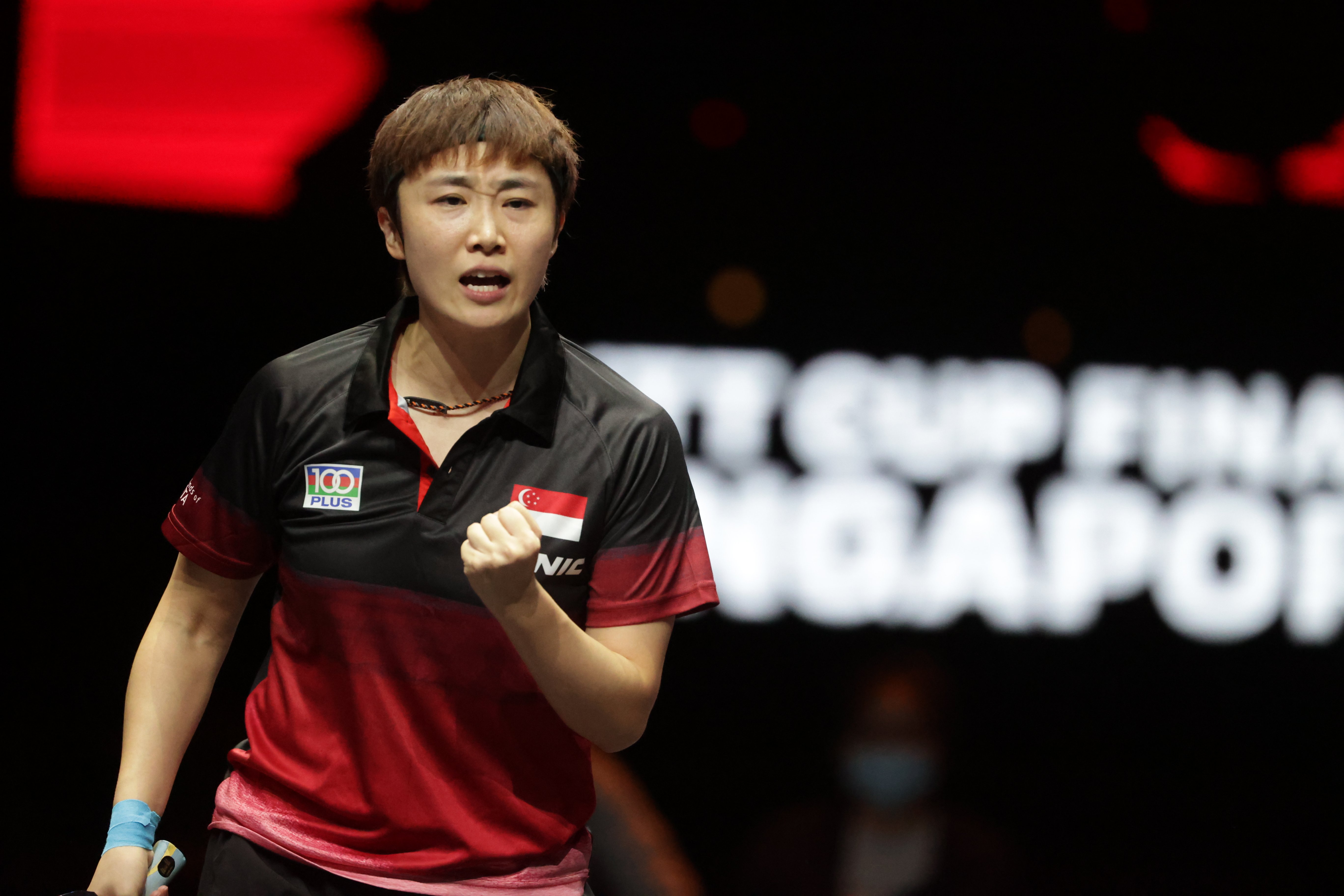 (TeamSG's Feng Tianwei. Photo Credit : WTT)
"Playing the WTT Cup Finals at home was such a great experience and I loved being able to play in front of all the fans supporting me," said Singapore's Feng Tianwei. The World Number 9 will be looking to reach new heights during the Singapore Smash, "the pandemic has been very challenging for all athletes, so every opportunity to play again in events is precious. Singapore Smash will be a whole new level and experience. I want to thank everyone for making this possible and giving us the chance to compete at the highest level."
WTT aims to transform how table tennis is played and absorbed throughout the world while providing the fans of the sport with cutting-edge technology and new experiences which will build further the interest and awareness of table tennis. It has developed a modern and new event structure establishing a clear journey from Day 1 to World Number 1. Grand Smashes will become the pillars of the WTT Series, the upper echelon of WTT's pyramid of events, featuring the sport's best and up-and-coming table tennis players.
Further event information will be announced over the coming weeks and fans can stay updated by visiting worldtabletennis.com
Related Events & Programmes