Singapore Premier League
SPL : Hougang United drop crucial points after 1-1 draw against Tanjong Pagar United!
by Circle Stories, on September 18, 2021 16:00 PM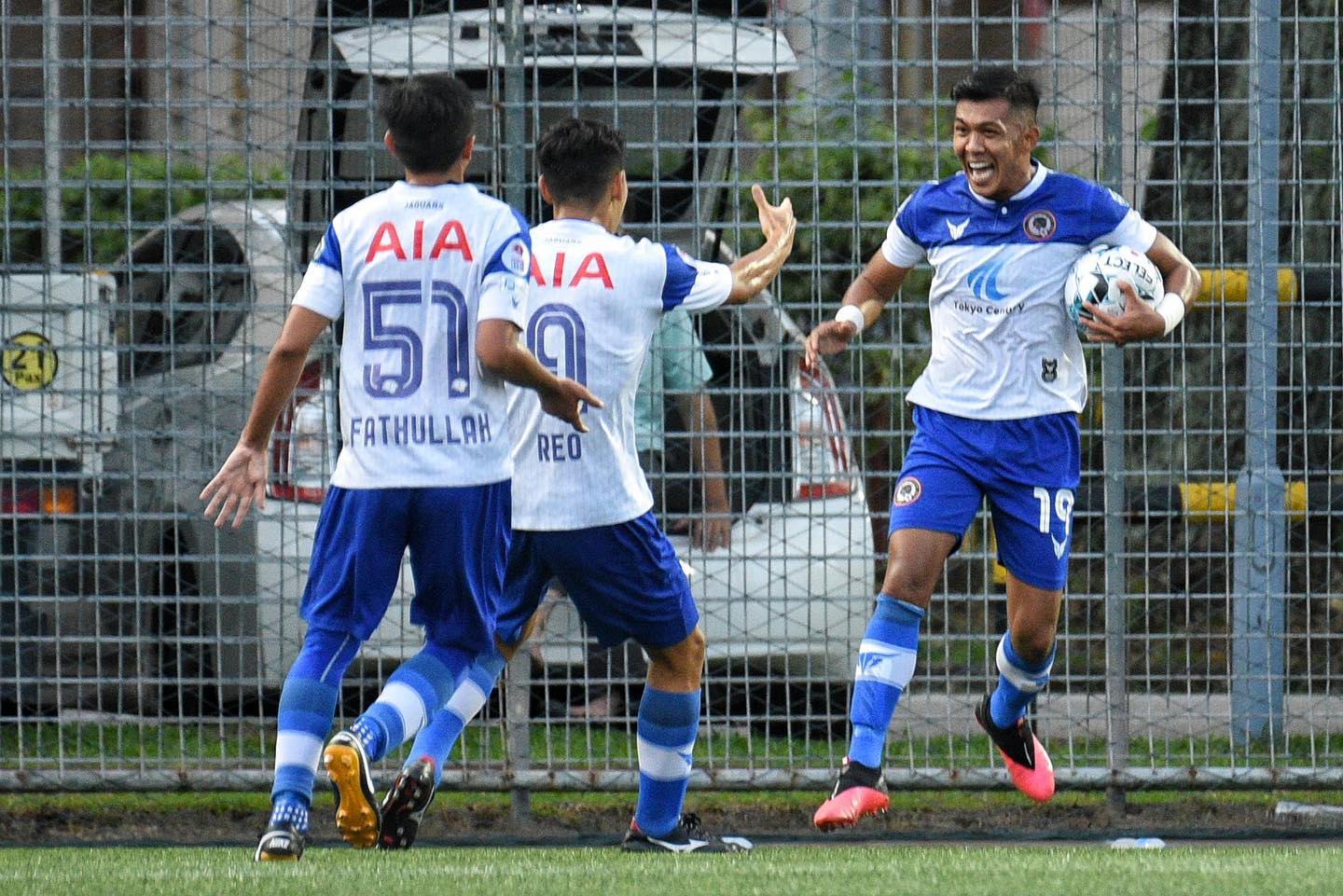 (Amri scores equaliser - Photo by Tanjong Pagar United FC)
By Chia Han Keong
Tanjong Pagar United (TPUFC) have made by far, the biggest mid-season improvement among all Singapore Premier League (SPL) clubs this season.
From being mired at the bottom of the league table with the Young Lions, with only 1 win in their first 9 matches, the Jaguars have been transformed since the June international break. That's after signing veteran international players Ridhuan Muhammad and Shakir Hamzah. They won 3 of their next 9 matches - stunningly inflicting leaders Albirex Niigata Singapore their only loss of the season - to climb steadily up the table to 5th spot.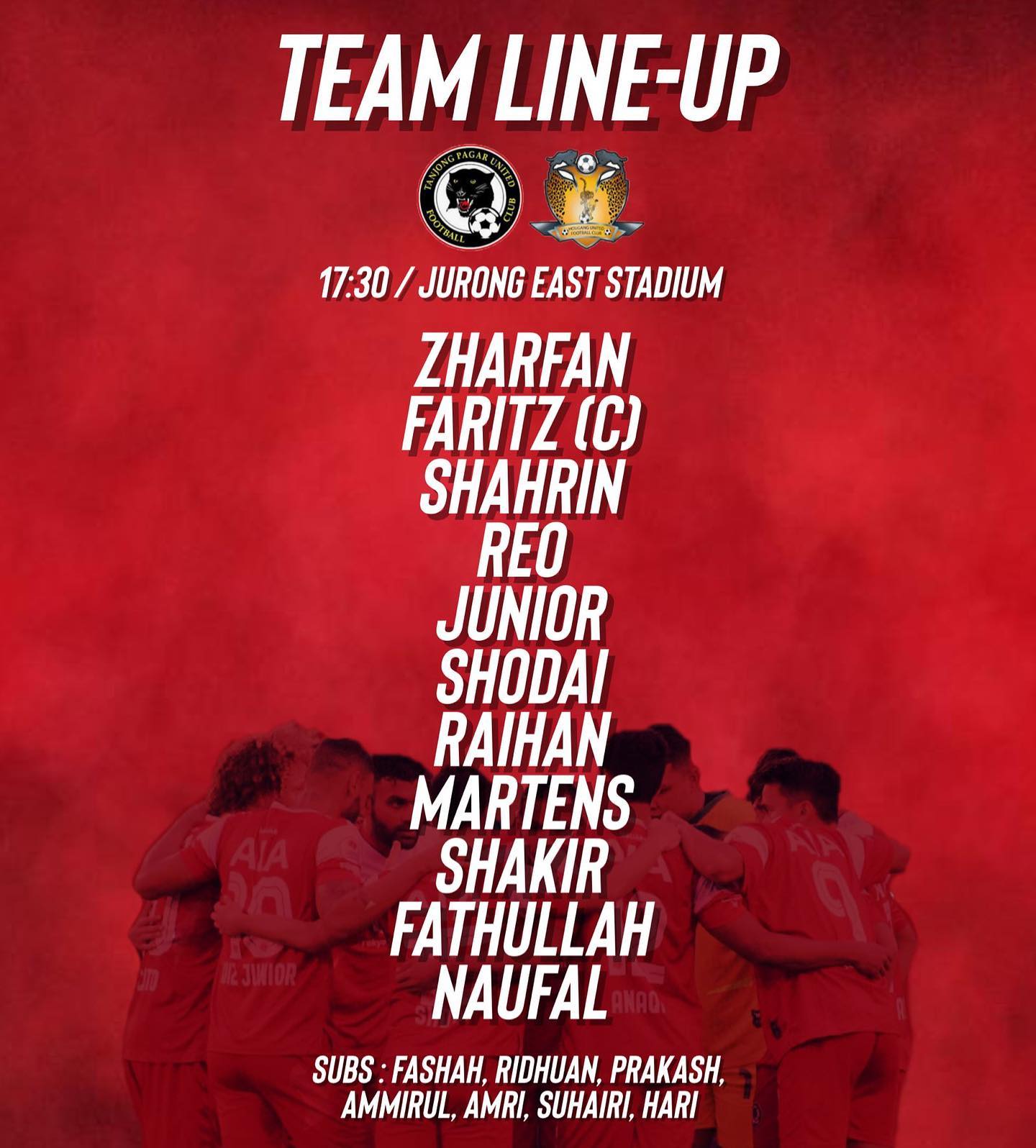 On Saturday (Sept 18), TPUFC registered another decent result, holding Hougang United (HGFC) to a 1-1 draw at Jurong East Stadium, denying the Cheetahs of confirmation that they will not finish lower than 3rd spot.
Despite trailing behind early in the match, Tanjong Pagar showed determination in pegging their formidable opponents back in their own half, snatching a well-deserved equaliser, and then defending resiliently as Hougang threatened to run riot.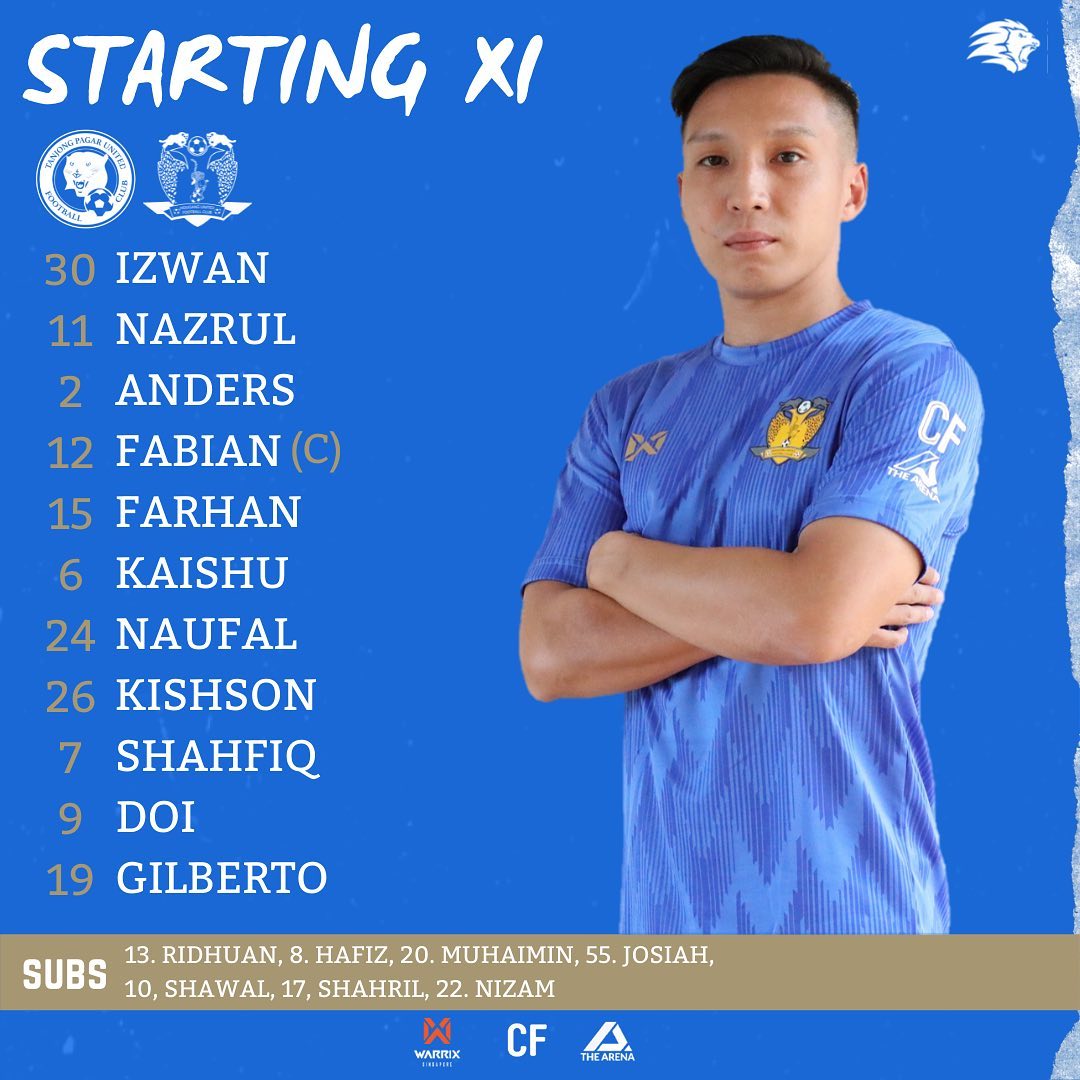 Hougang arrived at this game buoyed by their sparkling 7-3 rout of Tampines Rovers the previous week. With second-placed Lion City Sailors held 1-1 by Albirex on Friday, they might be harbouring hopes of chasing down the Sailors and snatching the coveted Asian Champions League qualifying spot.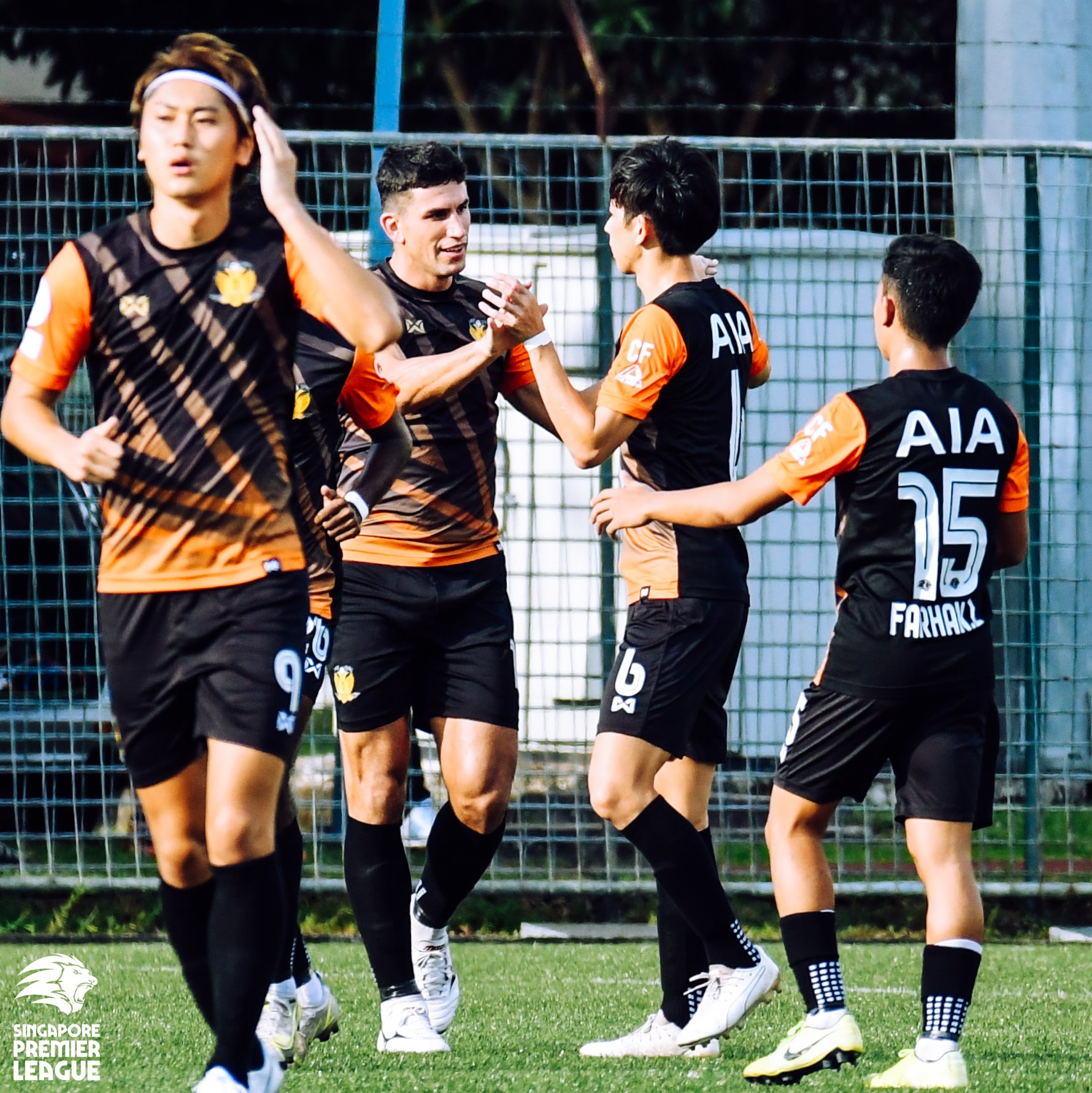 (Photo of HGFC's Gilberto Fortunato : by Football Association of S'pore)
HGFC showed they meant business by dominating proceedings early in the game and taking the lead in the 9th minute, with a moment of sheer class from forward Gilberto Fortunato. Latching on to a looping cross from the right flank by Nazrul Nazari, the 34-year-old Brazilian faced the attention of 2 Tanjong Pagar defenders in Shakir and Sharin Saberin, but still managed to fend off their challenges and then deliver a superb, improvised lob over goalkeeper Zharfan Rohaizad to score.
Surprisingly, Hougang slacked off after the goal, allowing Tanjong Pagar to slowly regain their footing amid a scrappy first half. They began to see more of the ball in possession, and created several half-chances that were crying out for a clinical striker to convert.
Instead, they were left to rue a glorious chance to draw level in the 21st minute, when Shakir found himself completely unmarked in front of goal, but headed straight at his international colleague Izwan Mahbud, who gratefully made the routine save. HT score was 1-0 to the Cheetahs.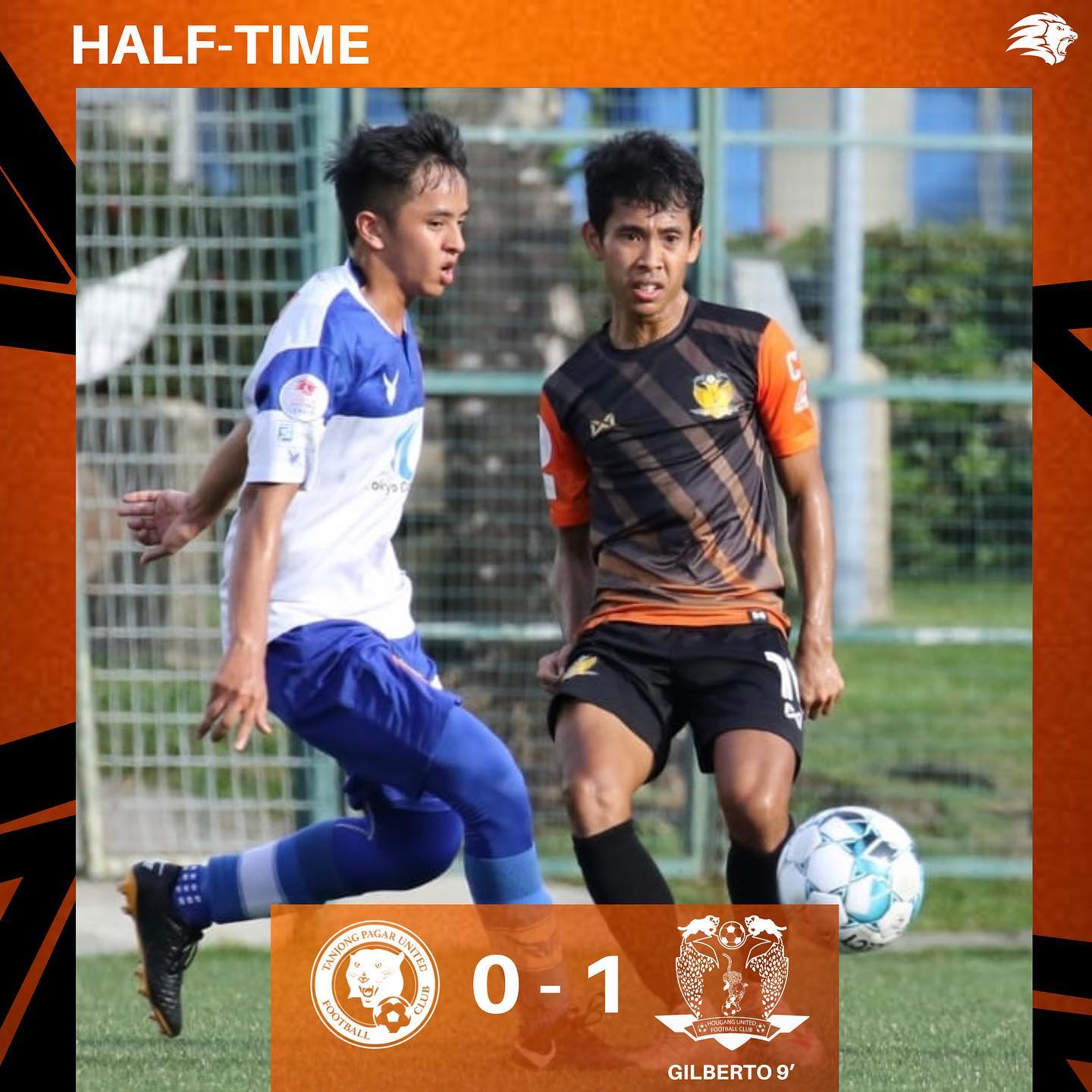 Perhaps sensing that they needed a proven finisher, Jaguars coach Hasrin Jailani brought on former national striker Khairul Amri to replace Daniel Martens for the second half. And within 8 minutes, the 36-year-old repaid his coach's faith in him with a well-taken equaliser.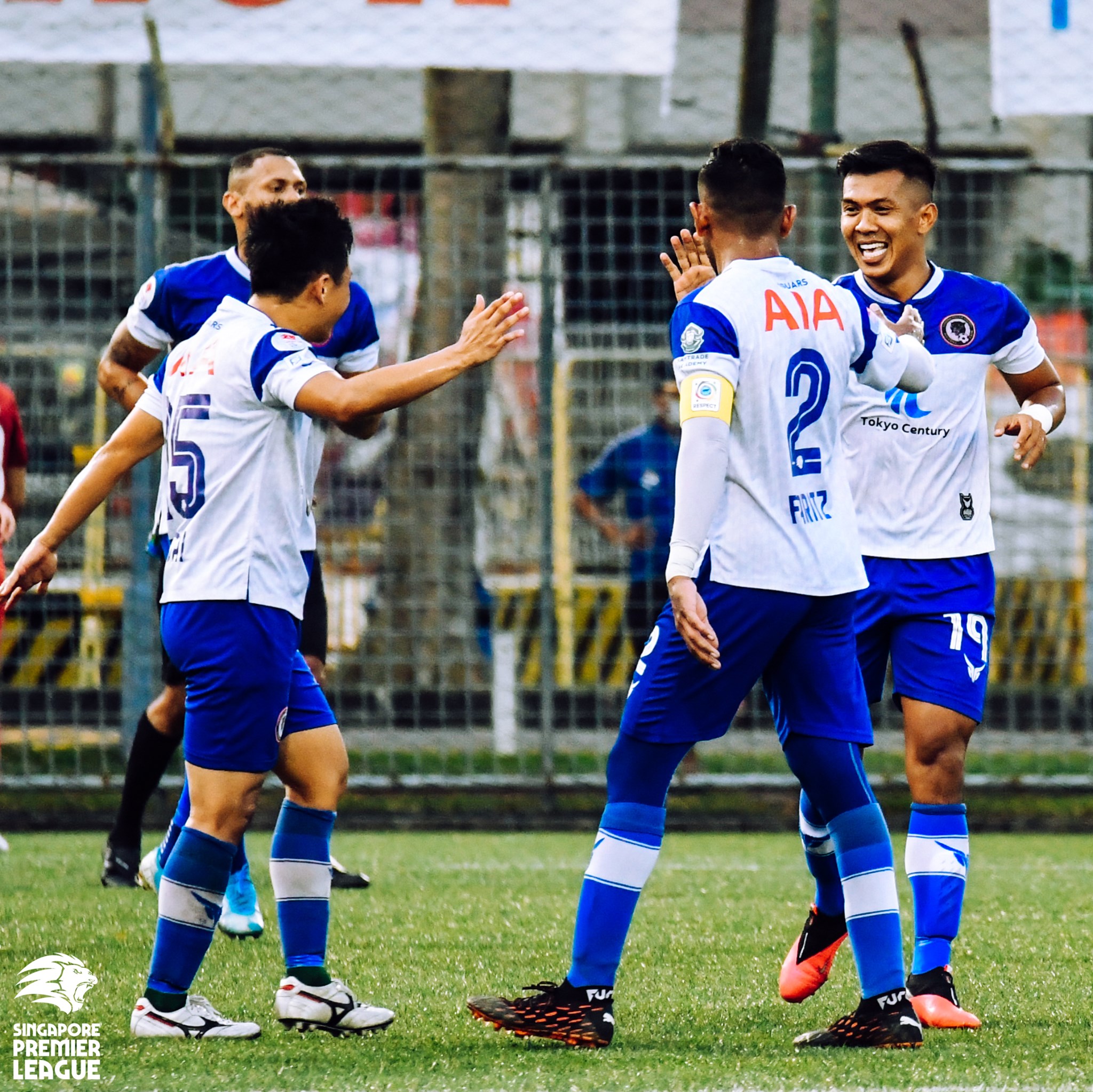 (Amri scores equaliser - Photo by Football Assn of Singapore)
Left winger Reo Nishguchi, who was outstanding all game in tormenting the Hougang backline, twisted and turned his way past Nazrul before crossing for an onrushing Amri from the right flank to smash home unmarked.
Stung by the setback, Hougang finally stepped up a gear and poured forward in search of a winner. However, Zharfan would prove to be an impenetrable wall of defiance for Tanjong Pagar. He denied the league's top scorer Tomoyuki Doi on at least 3 occasions, when it seemed as if the Japanese would surely add to his tally of 19 goals this season.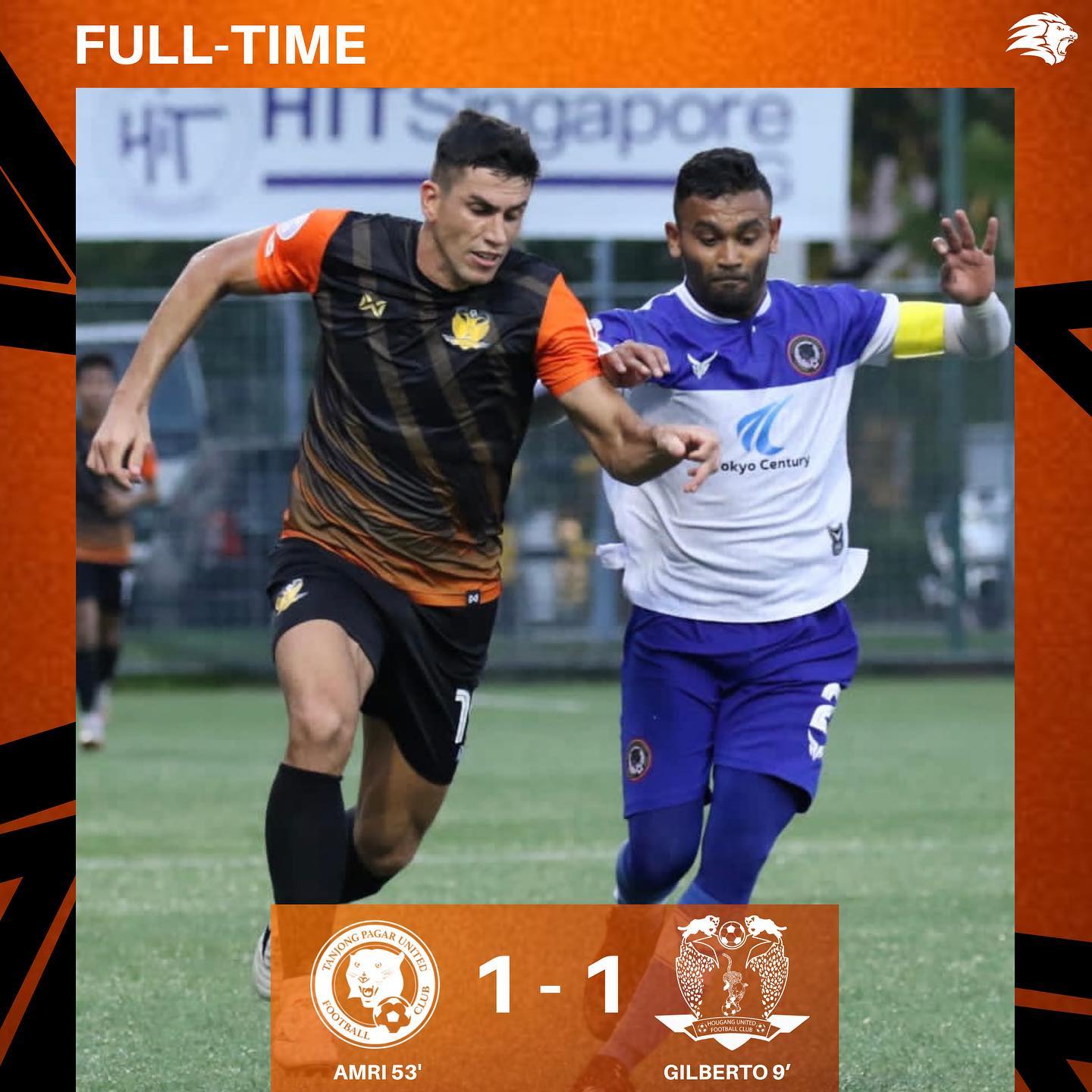 In the end, the honours were shared between the two clubs, and with Tampines beating the Young Lions 2-1 at Our Tampines Hub, it meant that Hougang need just 1 more point from their remaining 2 matches to confirm that they will finish at least in third spot.
Tampines, meanwhile, confirmed that they will finish at least in 4th place, as Tanjong Pagar are now 7 points behind them with 2 games left to play and would not be able to catch up with the Stags.
Chia Han Keong is a freelance journalist who has covered both Singapore and international sports extensively for the past 18 years. He was the sports editor of bilingual tabloid My Paper, and has also worked for The Straits Times and Yahoo News Singapore. He has covered four SEA Games (2009, 2011, 2013, 2019), two Asian Games (2010, 2014) as well as the 2008 Beijing Summer Olympics and the Tokyo 2020 Olympiad. He counts himself as a massive Liverpool, LA Lakers and Rafael Nadal fan.
Related Events & Programmes