WWE
S'pore's 1st ever WWE signing, Sean Tan : Never doubt yourself, work hard on achieving your dreams and it will pay off one day!
by Circle Stories, on August 6, 2021 16:00 PM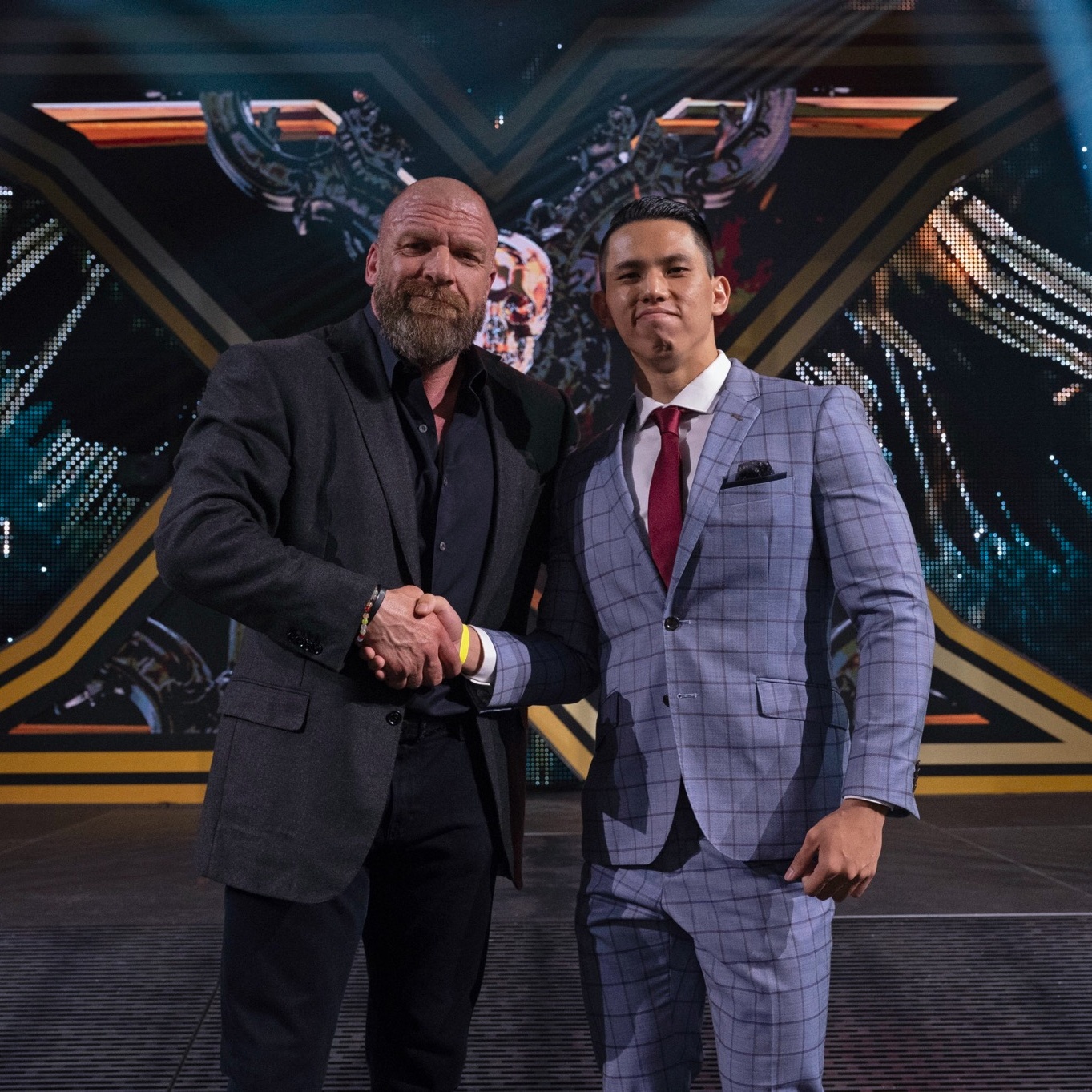 (WWE's Executive Vice President, Global Talent Development & Strategy, Paul "Triple H" Levesque together with Singapore's Sean Tan in Aug 2021 - Photo by World Wrestling Entertainment)
By Raj Kumar
2 Long Years!! That's how long Sean Tan had to keep secret and not reveal to anyone (apart from his family), that he'd signed a talent contract with the world's biggest professional wrestling organisation, World Wrestling Entertainment (WWE).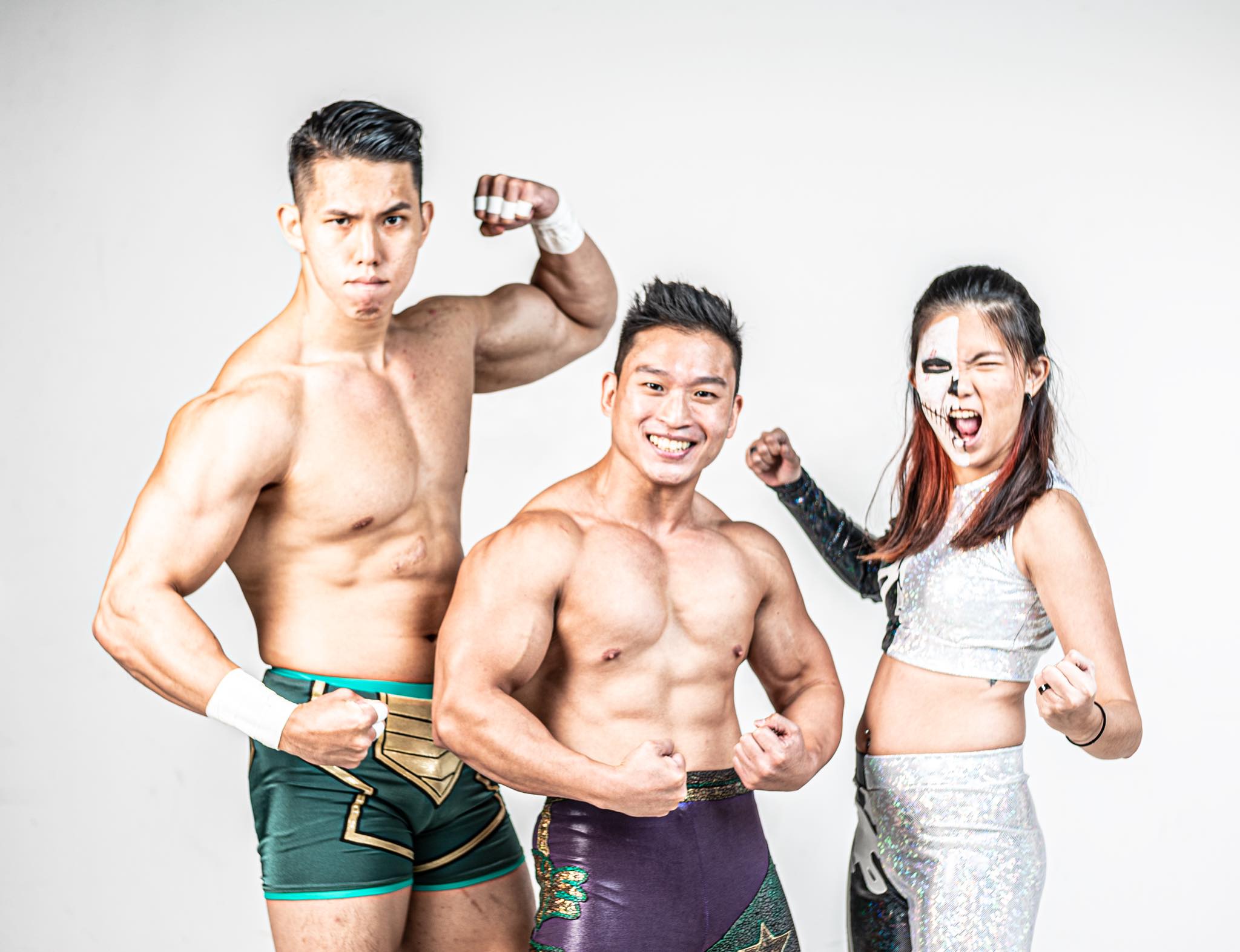 (Sean Tan, Andruew Tang and Alexis Lee - Photo by Singapore Pro Wrestling)
The part-time amateur wrestler was talent-spotted at a trial held by the WWE in Shanghai in July 2019. Sean, and his 2 fellow wrestling partners Andruew Tang and Alexis Lee - from Singapore Pro Wrestling (SPW) - were invited to be part of 40 from around the region for the tryouts. And in the end, Sean was chosen to sign with the WWE!
The Republic Polytechnic Diploma holder made his SPW debut in 2012 under his in-ring name, "Trexxus". And across the last 9 years, he's created his own fanbase, developed his unique wrestling style and has made a reputation as 1 of the top sports entertainers in the Lion City and the region.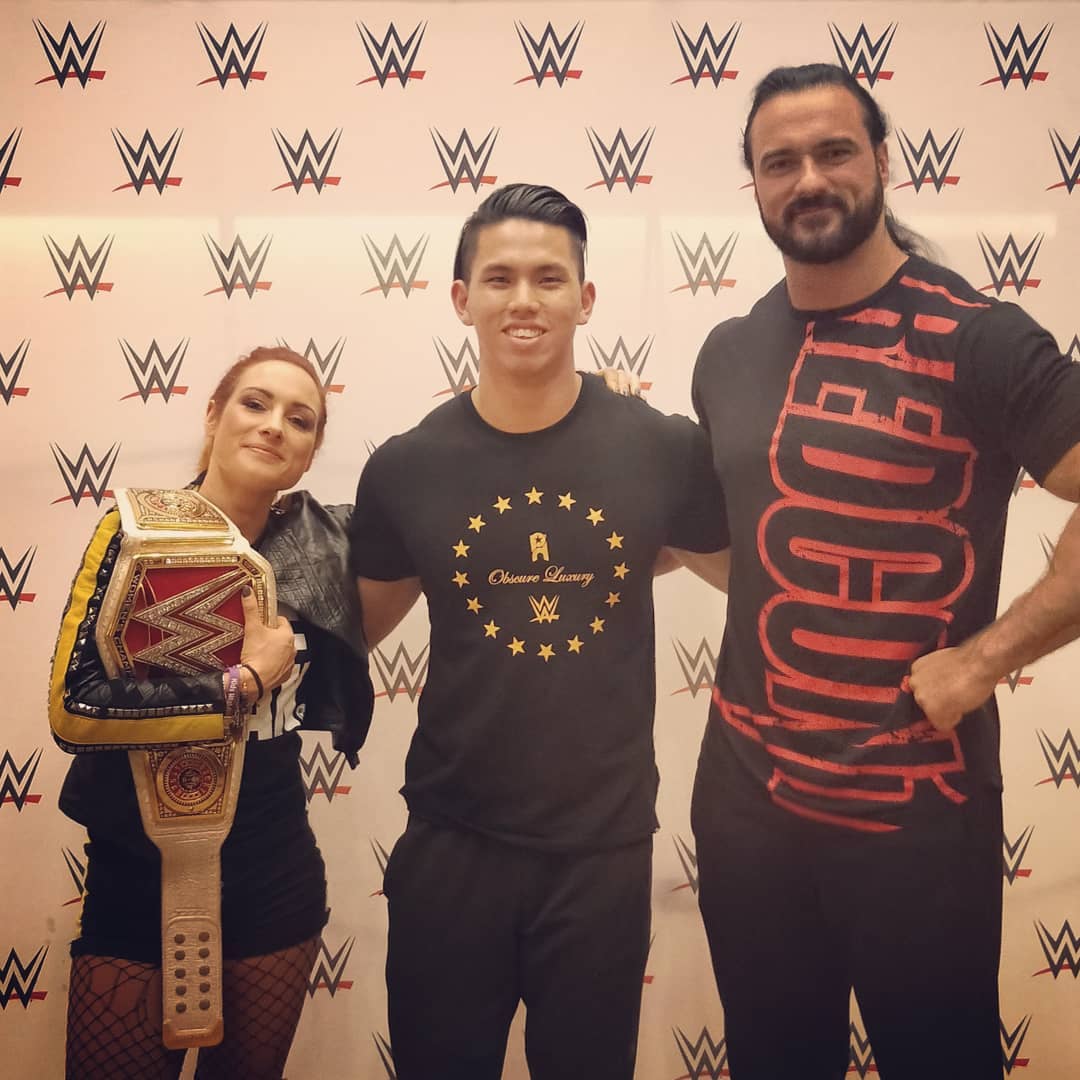 (WWE Superstars Becky Lynch and Drew McIntyre with Sean in Singapore 2017)
Having dreamt of being a WWE Superstar since he was a kid, Sean is now working with "The Big Boys" in the business. Instead of going elsewhere from his stint with SPW, his hardwork since 2012 has truly paid off as he's currently in Orlando, training at the WWE Performance Center. Proving his doubters including his family that one day, all of his part-time wrestling appearances with SPW would lead to something great - 25 year old Sean, has certainly become a Trailblazer, paving the path for other Singaporeans in the future to follow in his footsteps.
Watch Sean Tan in a Zoom call recorded on 29 July 2021, as he talks about life in Orlando, training, his hopes and aspirations with the WWE, and a special message to Singaporeans ahead of National Day :)
Congratulations once again Sean for taking the "road less travelled" and allowing us to dream. Your involvement with the biggest sports entertainment franchise on the planet, will certainly inspire other Singaporeans to believe in themselves and to work on their hopes and aspirations as Nothing is Impossible! We now await anxiously for your WWE Television debut!
WWE programming airs on Hub Sports 2, Ch 202 only on StarHub.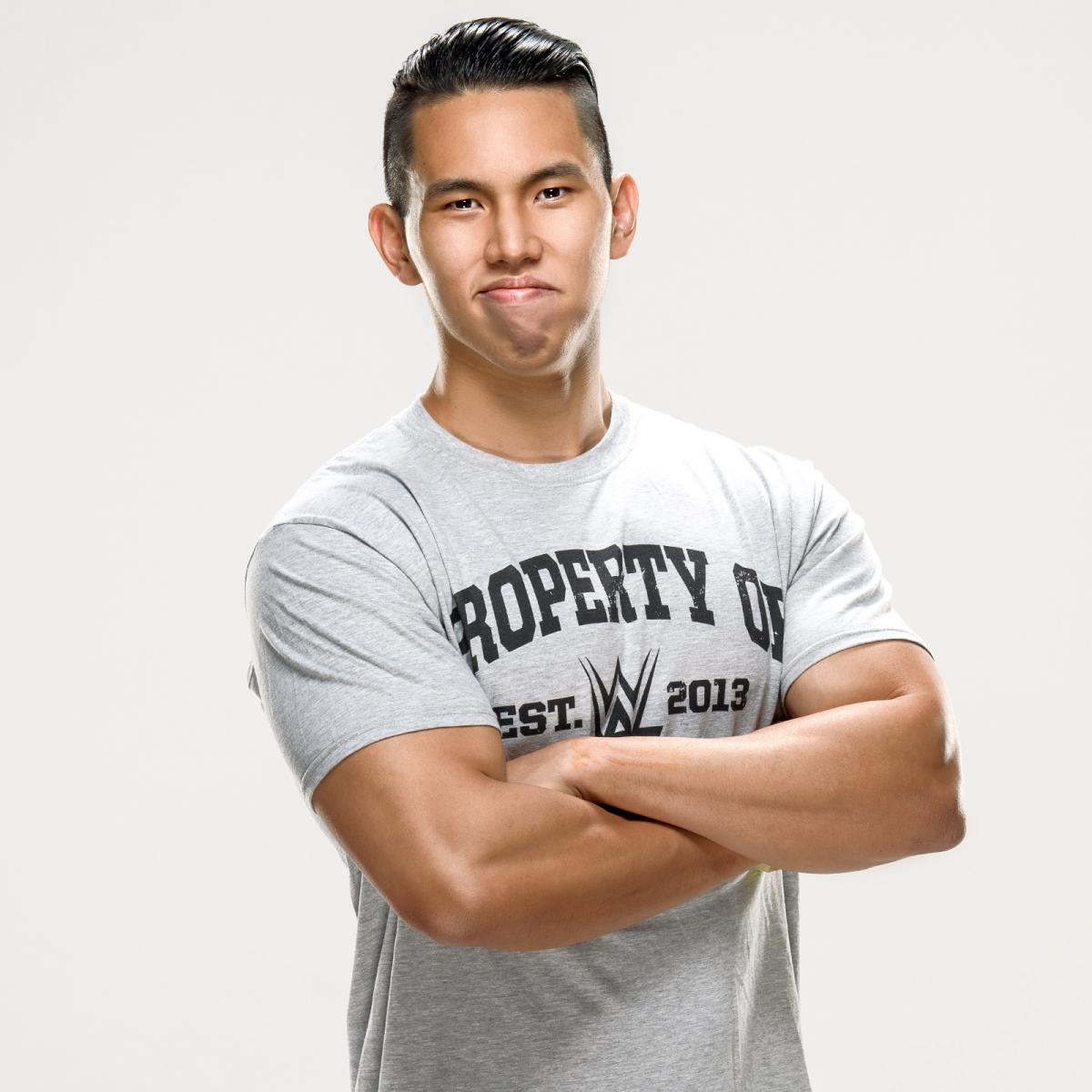 Raj Kumar's been in Singapore's sports reporting and broadcasting scene since 1997. He was the former Sports Editor and Presenter on Power 98FM (SAFRA Radio) and 938LIVE (Mediacorp Radio). Over the years, he travelled to report on Team Singapore at the 2008 Beijing Olympics and 2012 London Olympiad, including 4 SEA Games cities. As a familiar voice and face on Radio, TV and online sports, he has produced and hosted more than 650 talkshows and programmes.
Recent Events & Programmes