Wellness
Sports Reset for a Comeback : SCSM 2021 runs with a different mindset!
by Circle Stories, on December 4, 2021 16:00 PM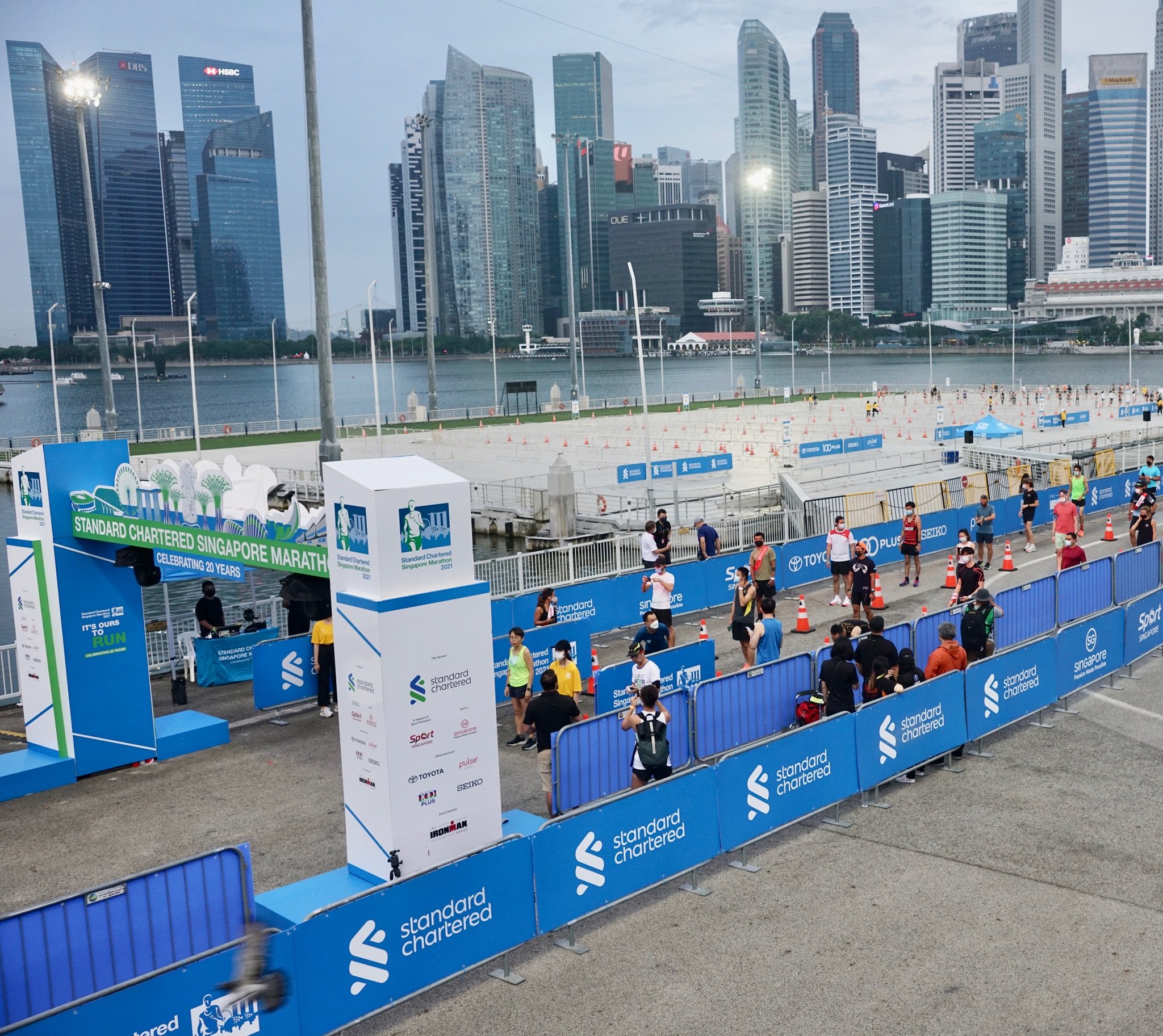 (SCSM 2021 Participants on 4 Dec, standing at safety distances, awaiting their turns to start running. Photo Credit : Roger Lim)
By Elijah Elliott
Like the great American athlete Jesse Owens once said,"It takes an awful lot of determination, dedication and self-discipline to make dreams a reality".
This truth holds a special meaning to this year's Standard Chartered Singapore Marathon (SCSM) and its organisers (Ironman Group). For the 4,000 runners who turned up this weekend (Dec 4-5) for the marathon, it was indeed a dream come true for them. With the last physical in-person race in Dec 2019, it's been a long and worthwhile wait for them to finally feel the pavement under their feet and the sky above their heads.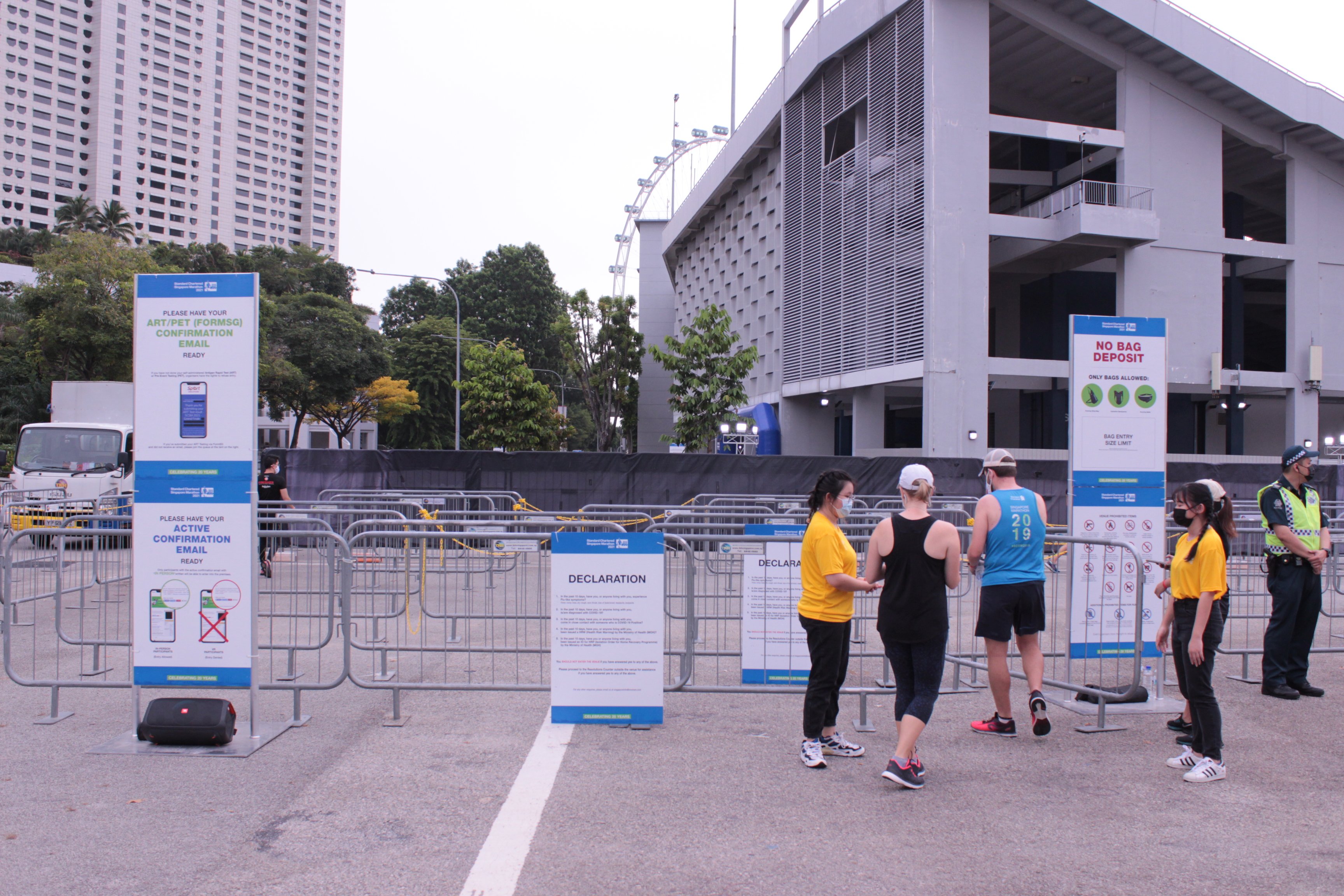 (Entrance barricades setup outside The Float @ Marina Bay. Photo Credit : Elijah Elliott)
Compared to previous races however, this year's SCSM was no mean feat to pull off. Held at The Float @ Marina Bay, participating runners would receive 2 things before setting foot at the venue itself : a confirmation email and a link to submit their Antigen Rapid Test (ART) results. These are in line with some of the strict safe management measures in place. On-site (at Floating Platform), runners would have to produce a screenshot of both documents to be granted entry. If either document was unaccounted for, the runner would be directed to a separate area for onsite personnel to cross check their records.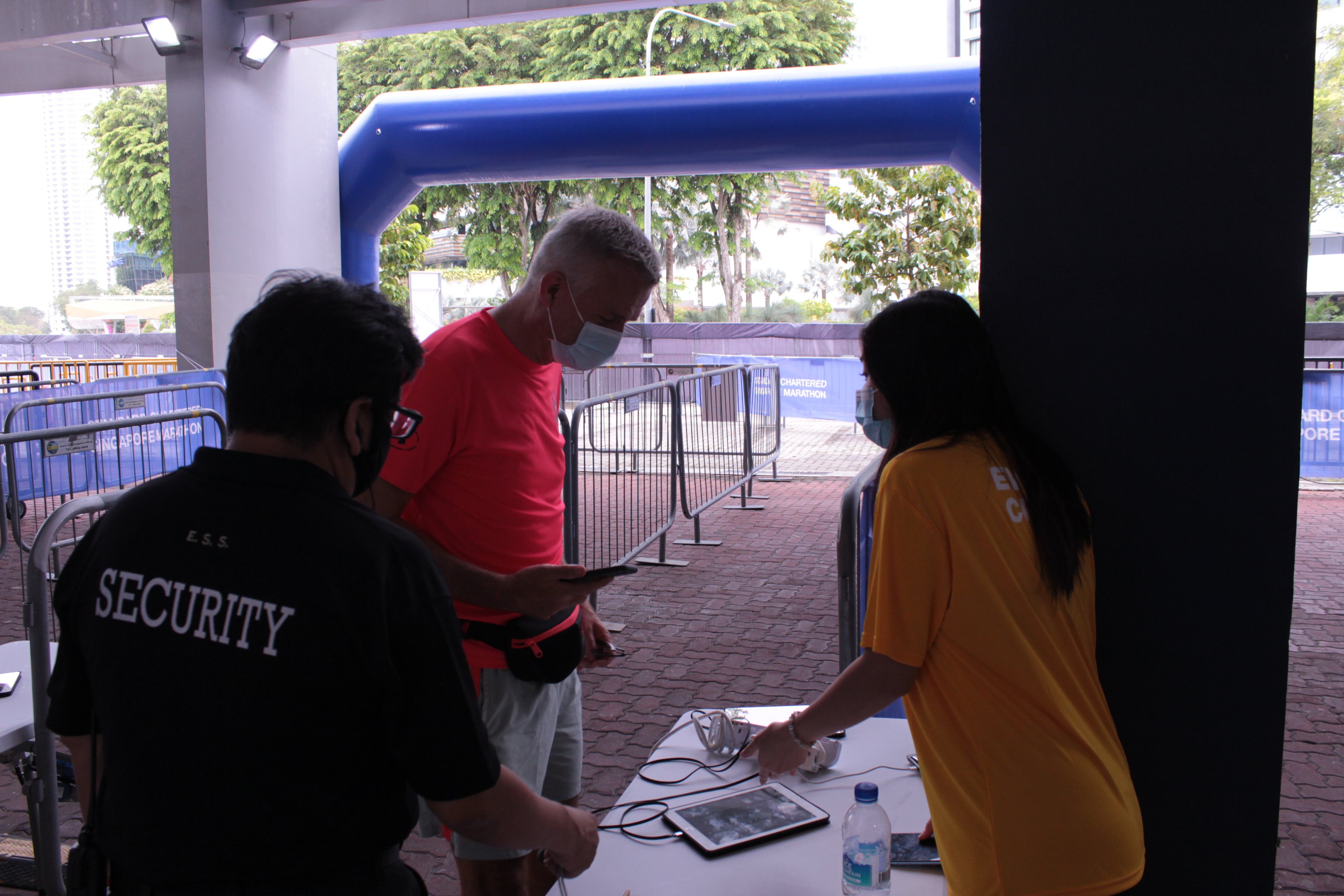 (Runners showing proof of Covid-19 vaccinations. Photo Credit : Elijah Elliott)
The 2nd area would have runners completing the standard Trace Together check-in process, before being allowed to enter and register themselves for the race at individual booths. Through all this, safe-distancing rules were enforced at every turn by watchful ambassadors (decked in black), with runners instructed not to mingle and to keep a 2-metre physical distance between each other at all times.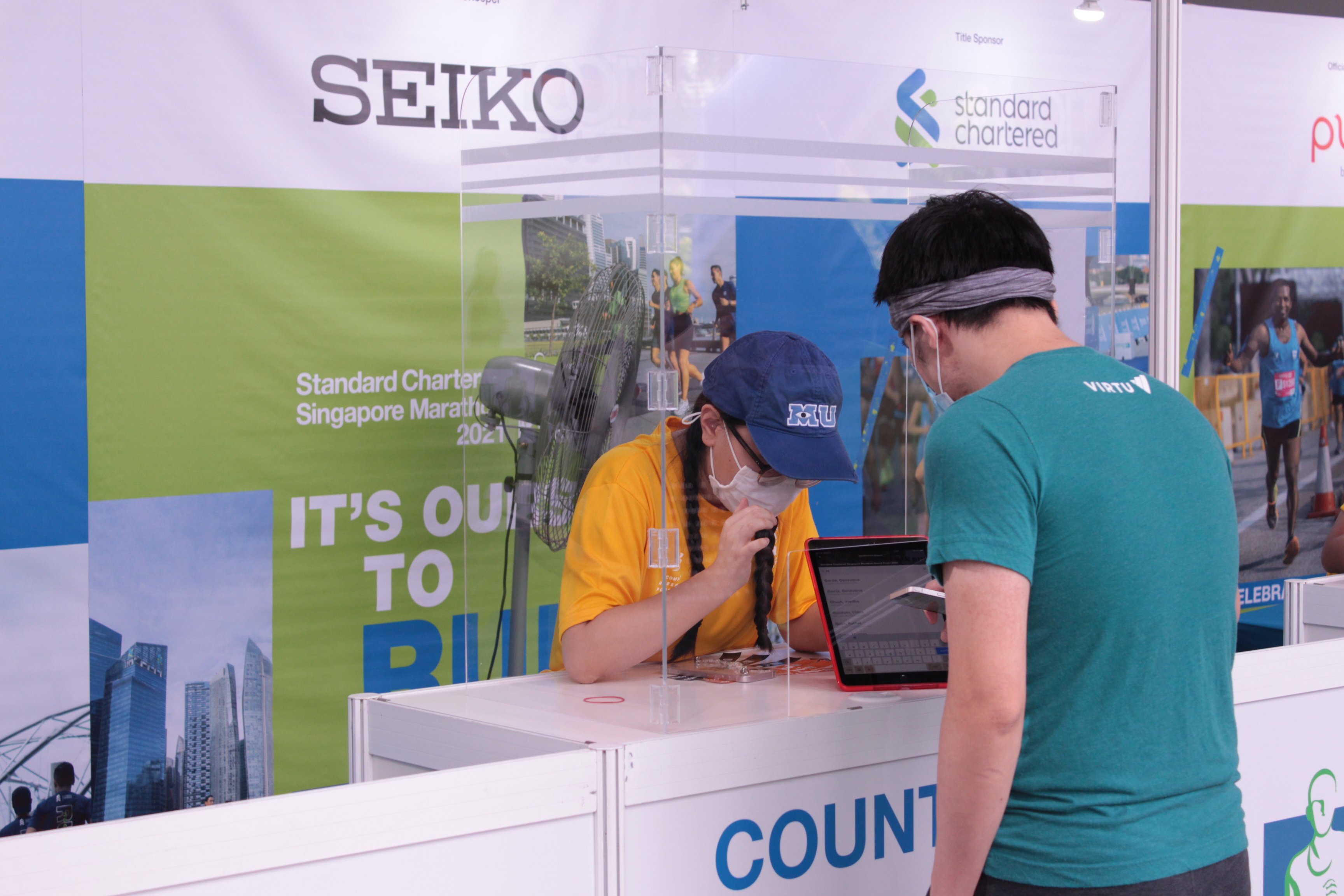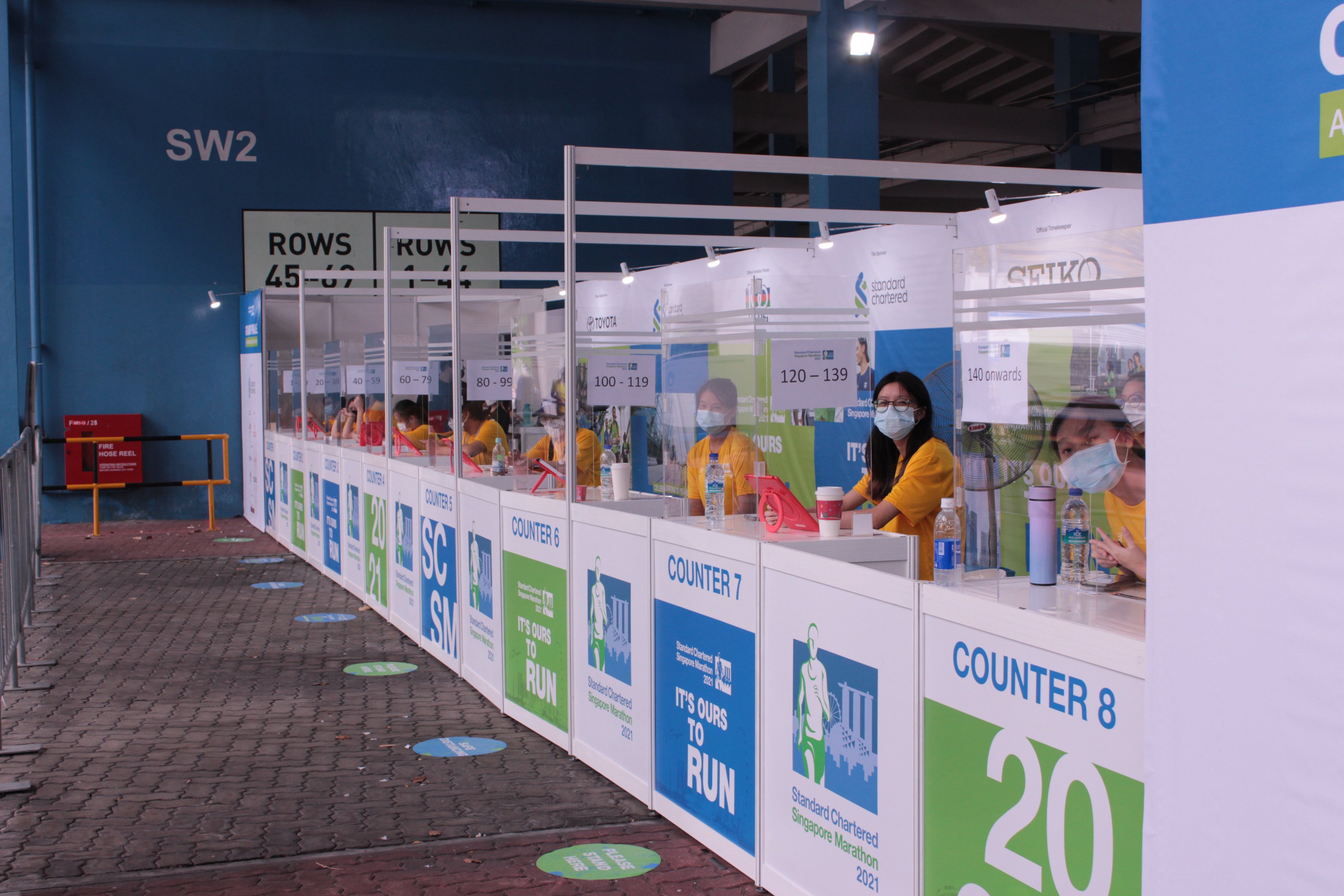 (Registration Booths. Photo Credit : Elijah Elliott)
Walking past the booths, the runners could either warm up in the open on the starting track or in the sheltered area (carpark) underneath the Floating Platform. Either option was not exempt from the distancing measures.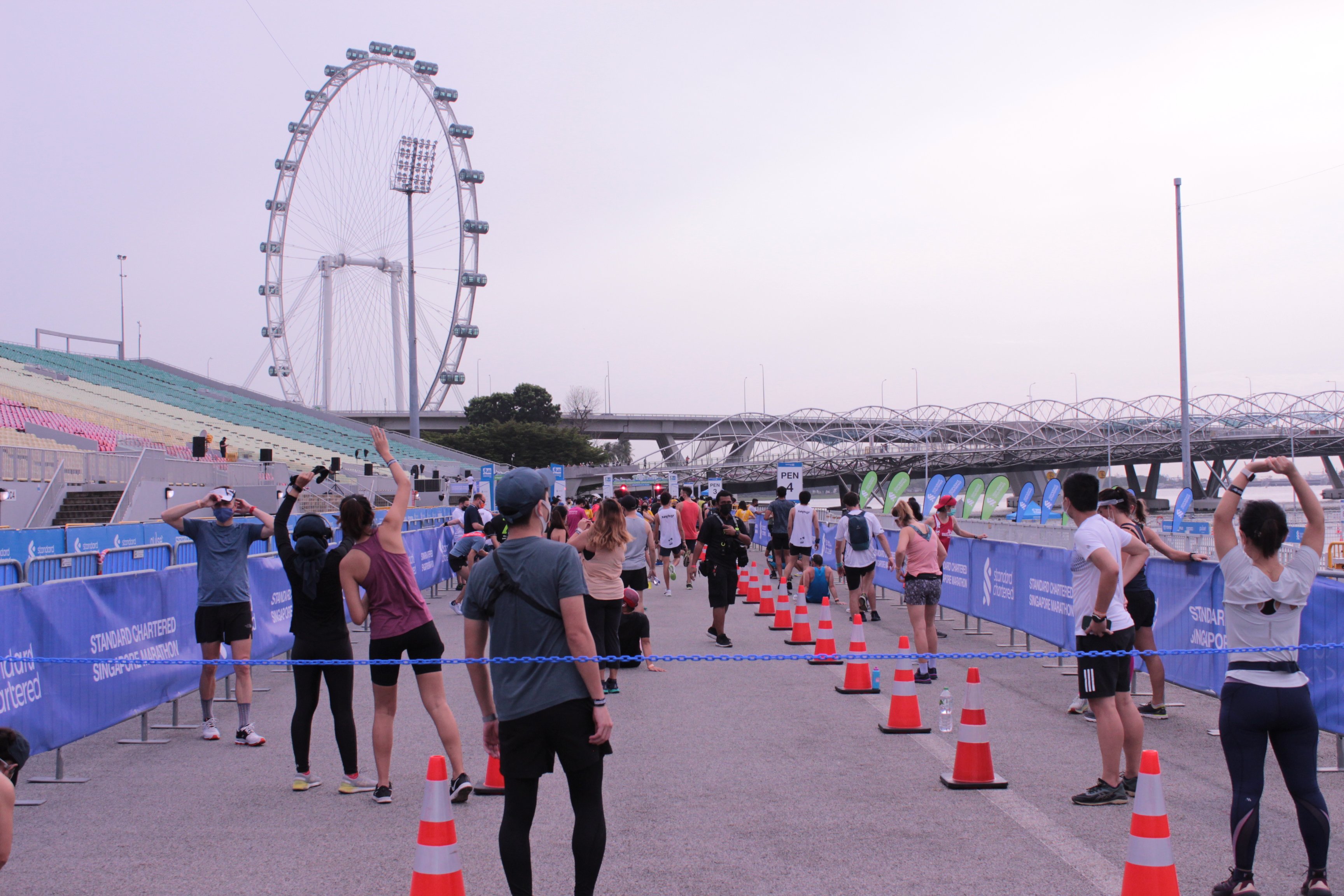 (Runners warming up in the open at a safety distance from each other. Photo Credit : Elijah Elliott)
During the morning's proceedings on Day 1 of SCSM 2021 Circle News (SportSG), caught up with a few participants to get their take on the current SMMs in place for SCSM 2021.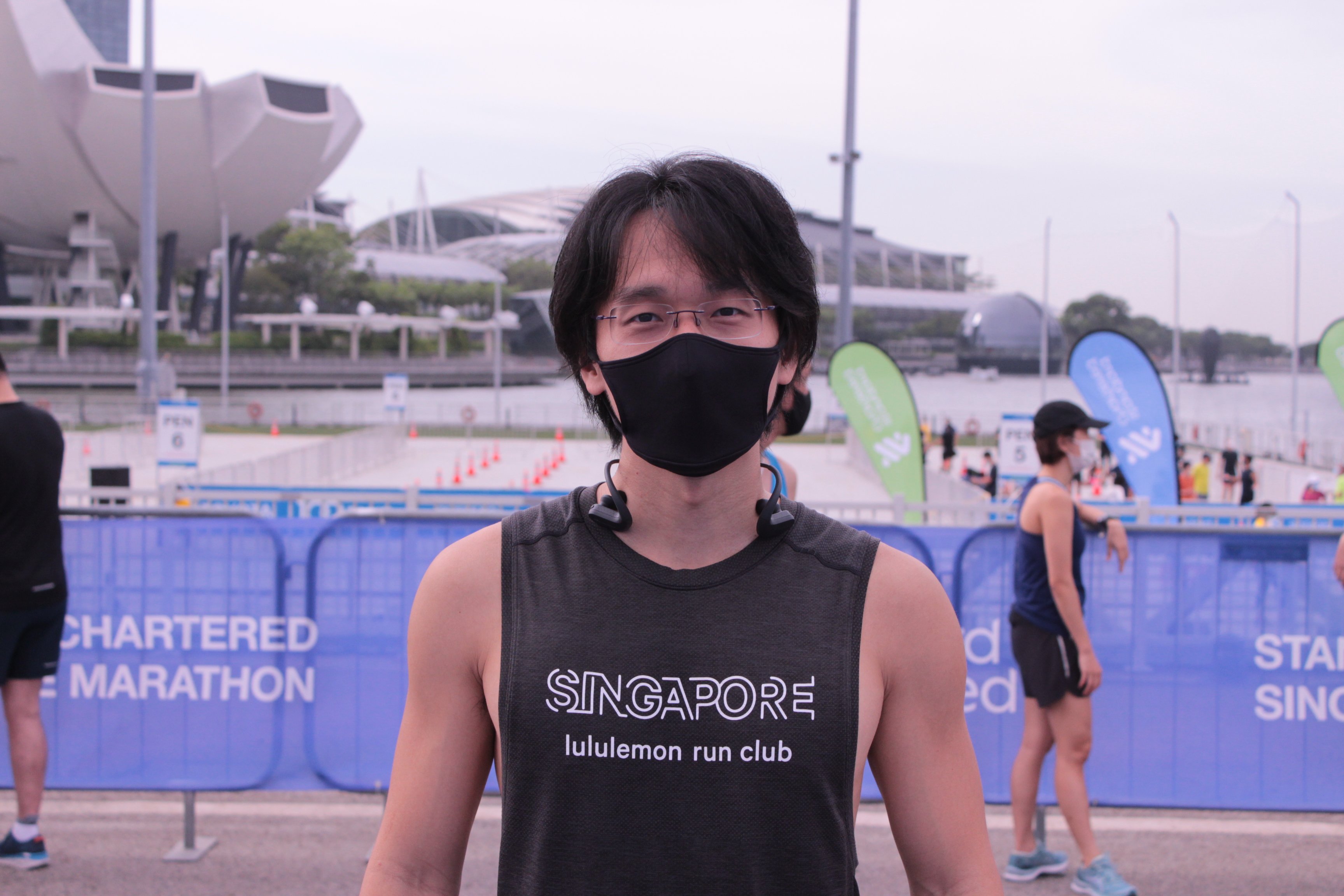 Amos Ong, 33, (HR, Business Partner) said, "Yeah everything was smooth, they gave us very clear instructions. Very strict - the whole no-mingling rule, which is good. We didn't get much waiting time either, everything was very streamlined, one minute outside the next I'm in the race already."
25 year old Arts Teacher, Dominic echoed Amos' sentiments by saying, "The entire process was very smooth, from registration to race. Initially we were quite worried about the weather, but I think we're quite fortunate that the weather turned out okay".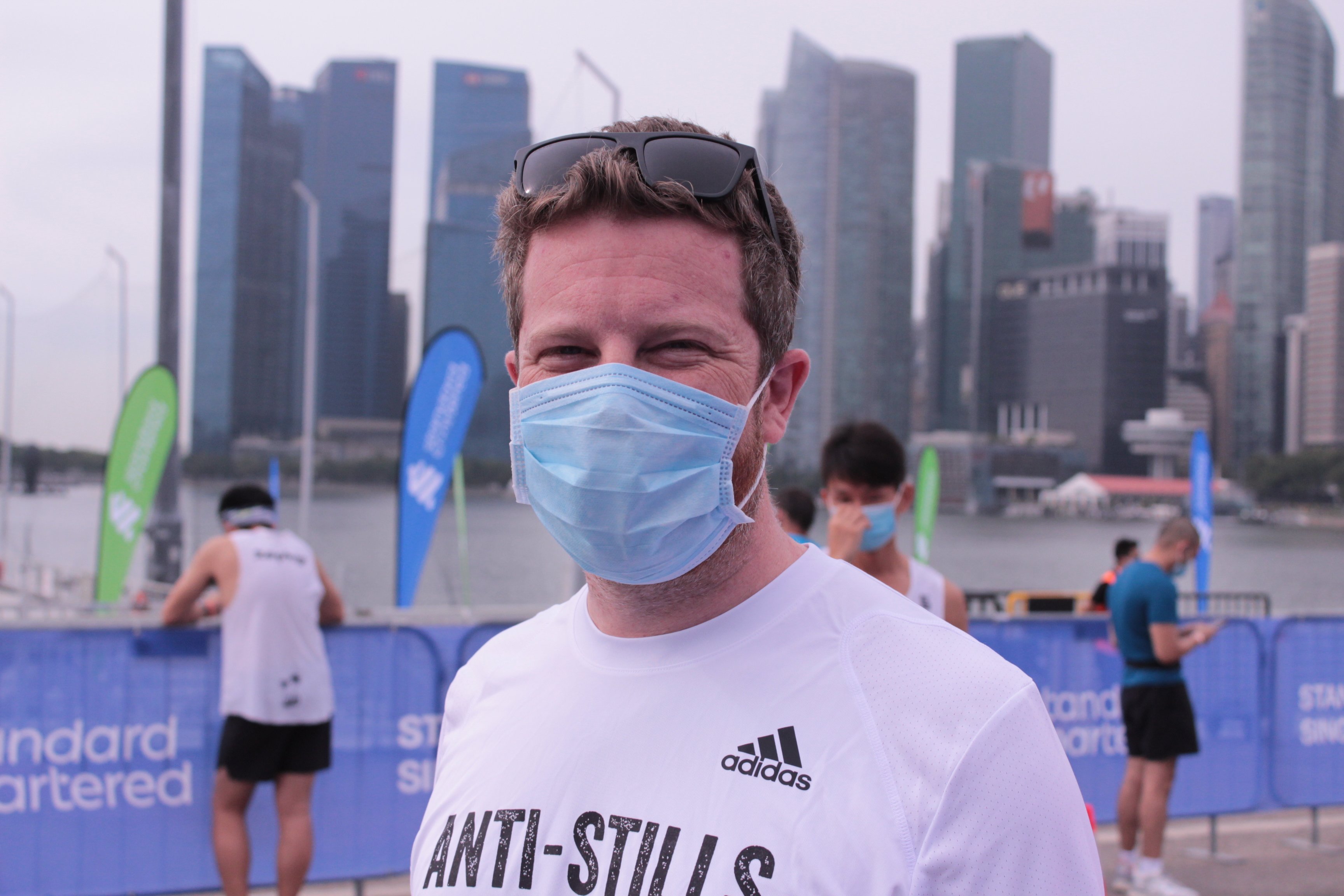 Business Director Juergen Kennedy, was also in positive spirits when he said, "Yea it's pretty good, good that we have a race despite all these restrictions. I feel at ease, I'm pleased there's a sense of comfort and security y'know, just like the rest of Singapore. It's great to see everyone being compliant to the rules. Feels good to go running again, get back together with everyone else to run and be healthy people again".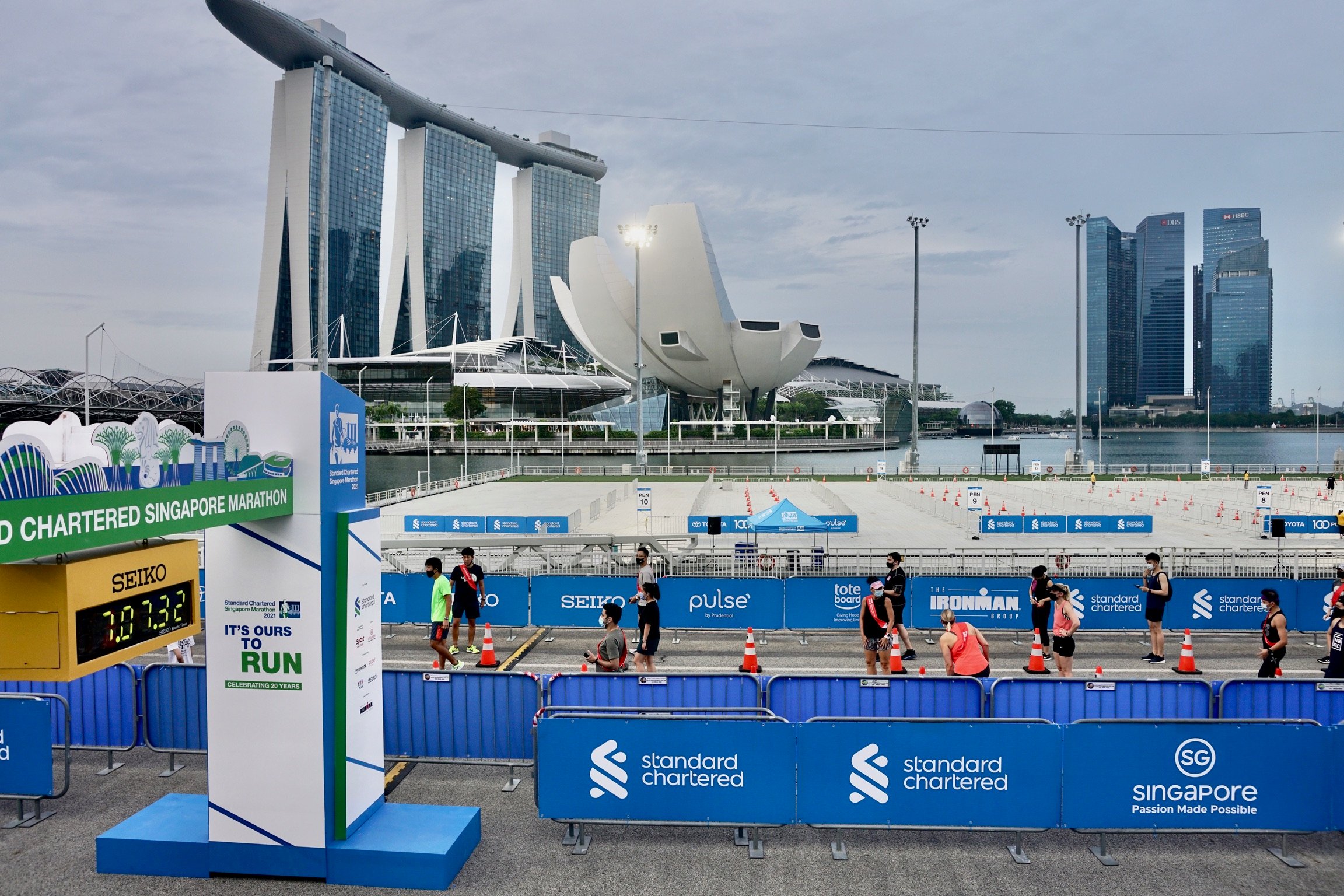 (SCSM 2021 Participants on 4 Dec, standing at safety distances, awaiting their turns to start running. Photo Credit : Roger Lim)
With this year's SCSM happening over two days, the 2,000 runners (on Day 1) were split into 4 separate sessions in a day, with each session having two separate flag-off timings of 500 runners each. Among these 500 individuals, they were further split into groups of 50, with only 3 runners allowed to start in 10-second intervals. This not only kept to the safety distancing measures, but also gave the track, much more space compared to past marathons.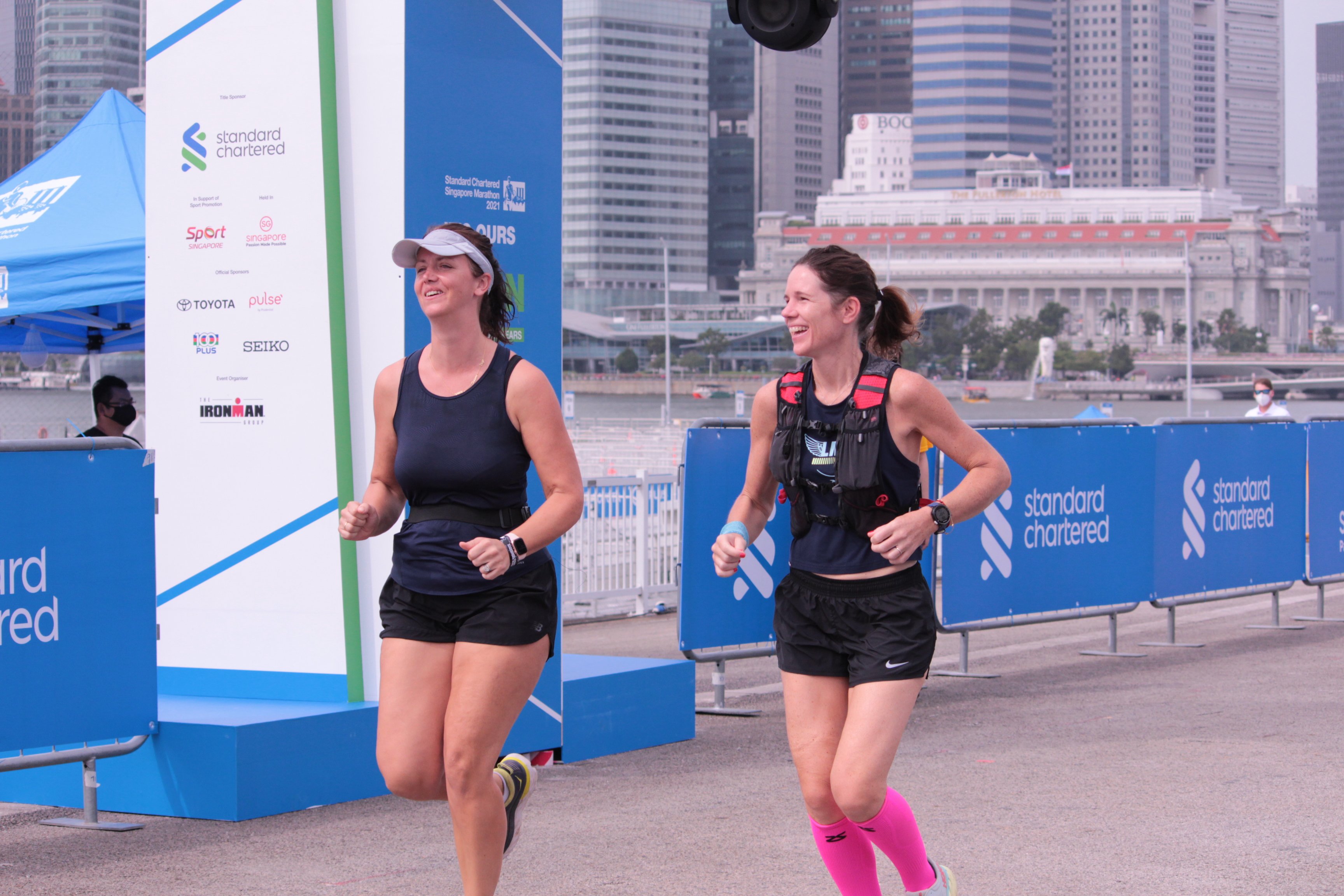 (Photo by Elijah Elliott)
The competitive angle of the race had been stripped away to be replaced with one of camaraderie. On Day 1, everyone went home with a medal, cool refreshments, tired but with satisfied smiles. This year's SCSM symbolised Singapore's gradual recovery from COVID's impact, by slowly bringing back the normalcy of major activities through well-thought out planning and enforcement of safety distancing measures.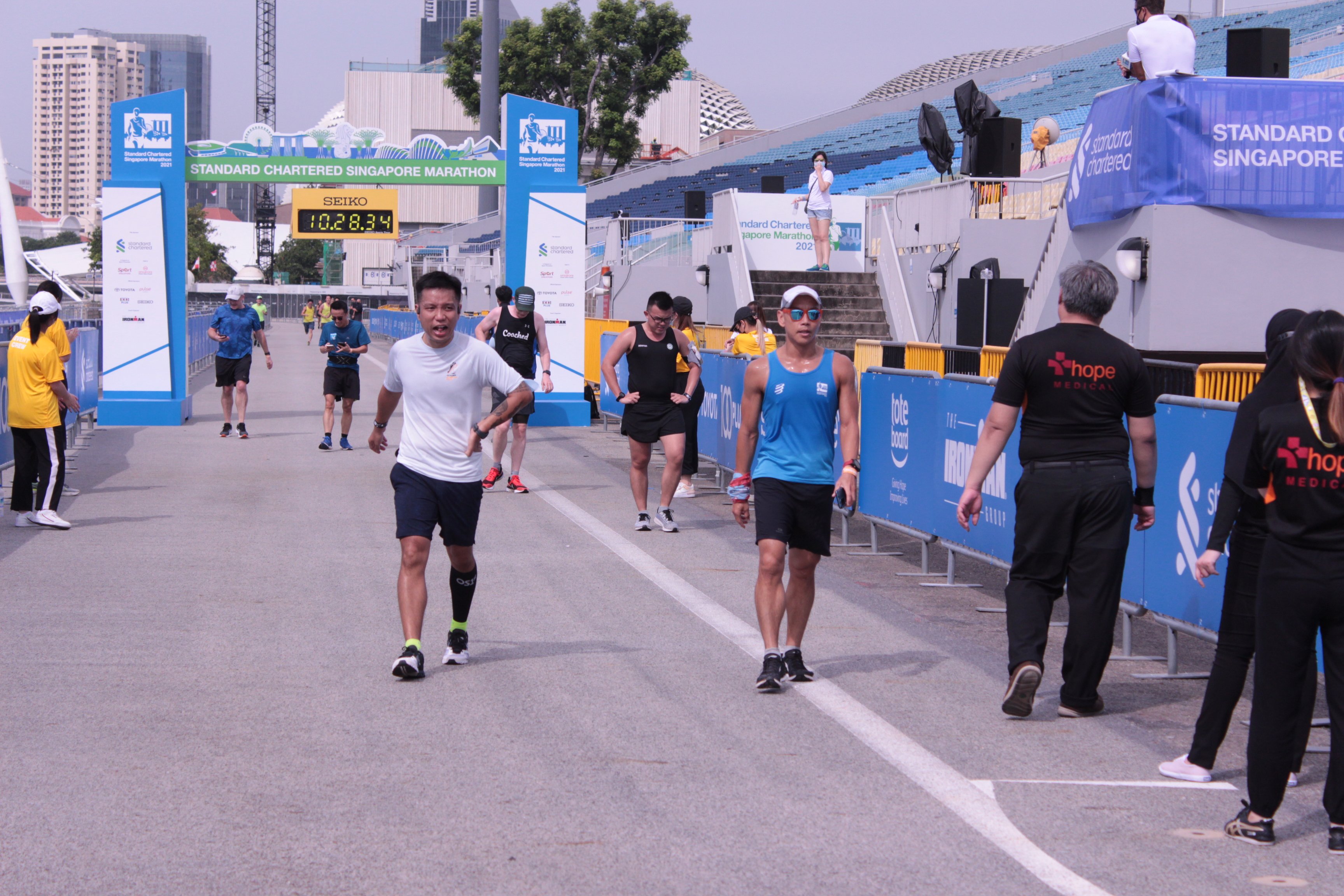 (Runners upon completion. Photo by Elijah Elliott)
The entire event was seamless from start to end, where the weight of multiple rules and regulations were hardly felt. After all, they were all here to finally enjoy the simple thrill of running, while the success of this year's event would become the foundation for the organisers to put together future events which would excel in both the safety for all, and the enjoyment of everyone.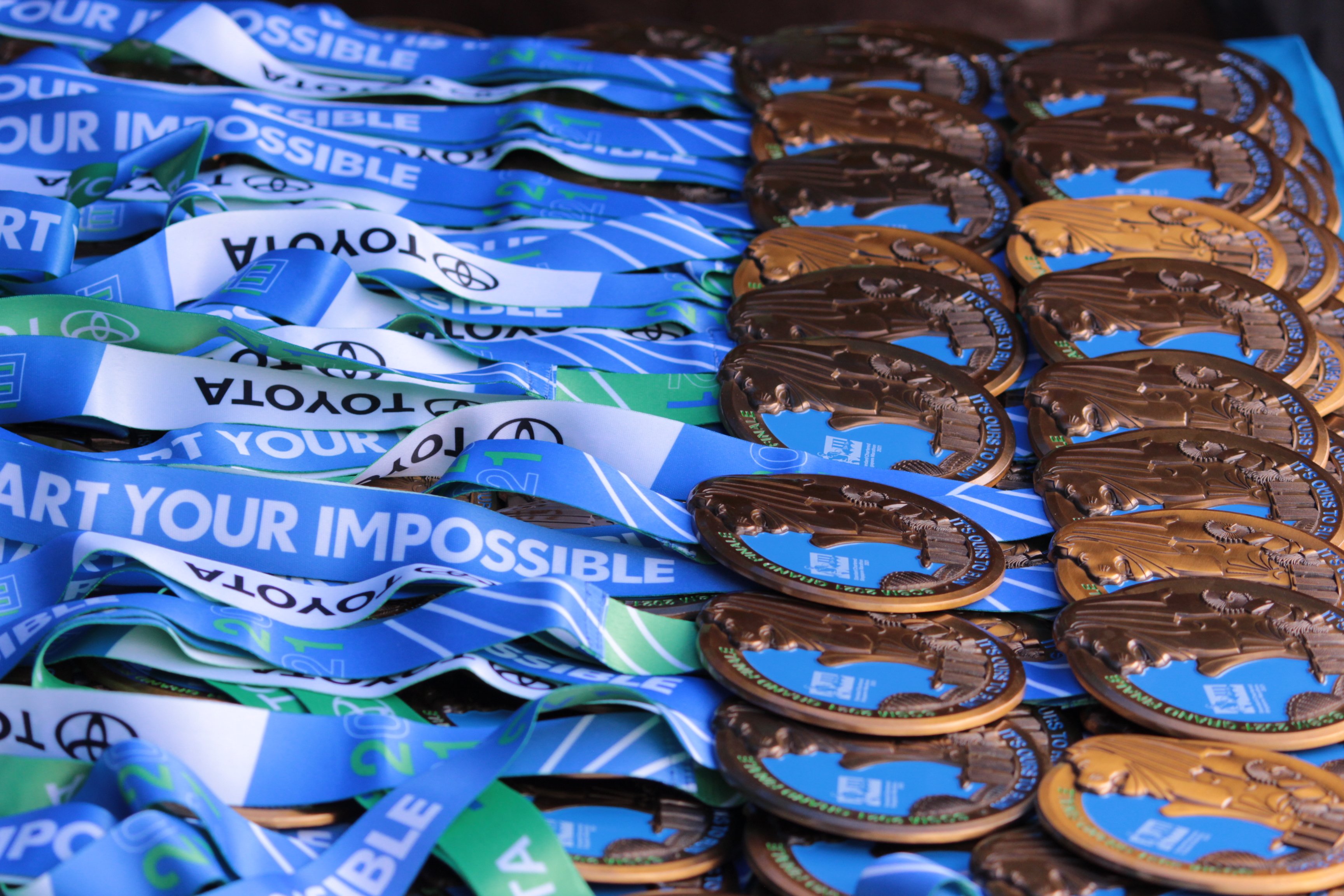 (SCSM 2021 Medals. Photo by Elijah Elliott)
Recent Events & Programmes