Team Singapore
Swimming towards his goal, one stroke at a time
by Circle Stories, on January 19, 2021 16:00 PM
Perhaps this was his calling and he was always meant to be in the pool, doing what he does best.
Jeremiah Liauw was only three years old when he first found himself in a swimming pool for water safety. He returned to the pool in Singapore when he was nine and started swimming competitively a year later.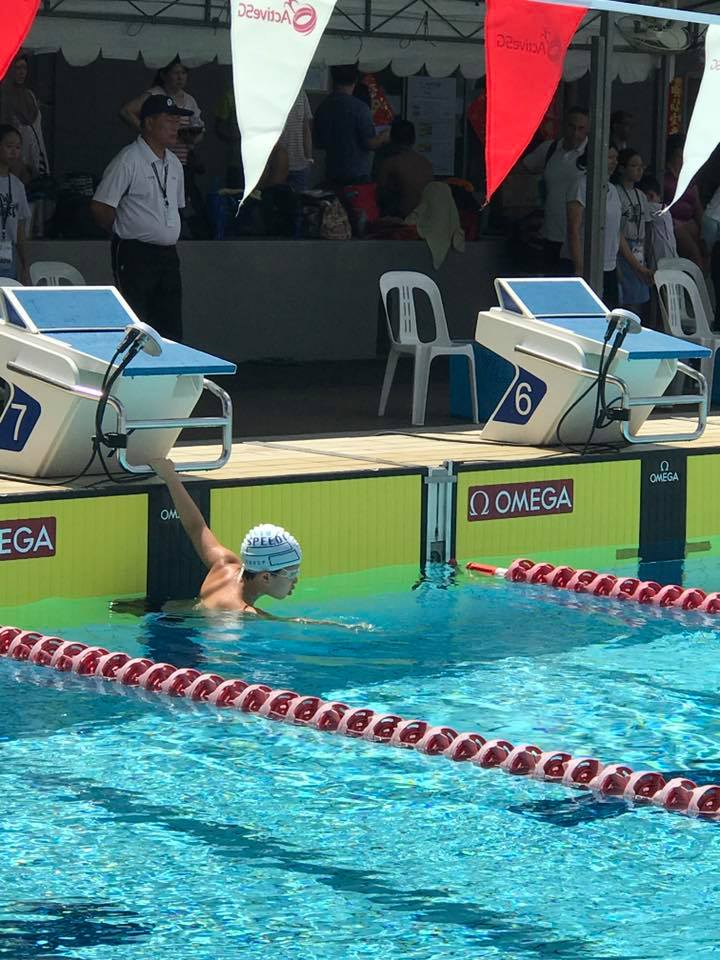 Jeremiah Liauw prepping before a competition. Photo: Michele Chia Facebook
When he's not swimming though, Jeremiah can be found handcycling and doing weight training in the gym. He is also into wheelchair basketball but that has been put on the backburner due to the ongoing pandemic and safe management measures.
When asked what was the motivation behind him taking part in the GetActive! Singapore Swimming Competition in 2017, Jeremiah's mother, Michele Chia, shared: "He wanted to be included, By taking part in swimming competitions, he can enjoy the hype and atmosphere of the competitions."
Well, Jeremiah got more than he expected when he met and shook Prime Minister Lee Hsien Loong's hand at the competition! According to Michele, Jeremiah was overjoyed and felt very encouraged and motivated by that encounter.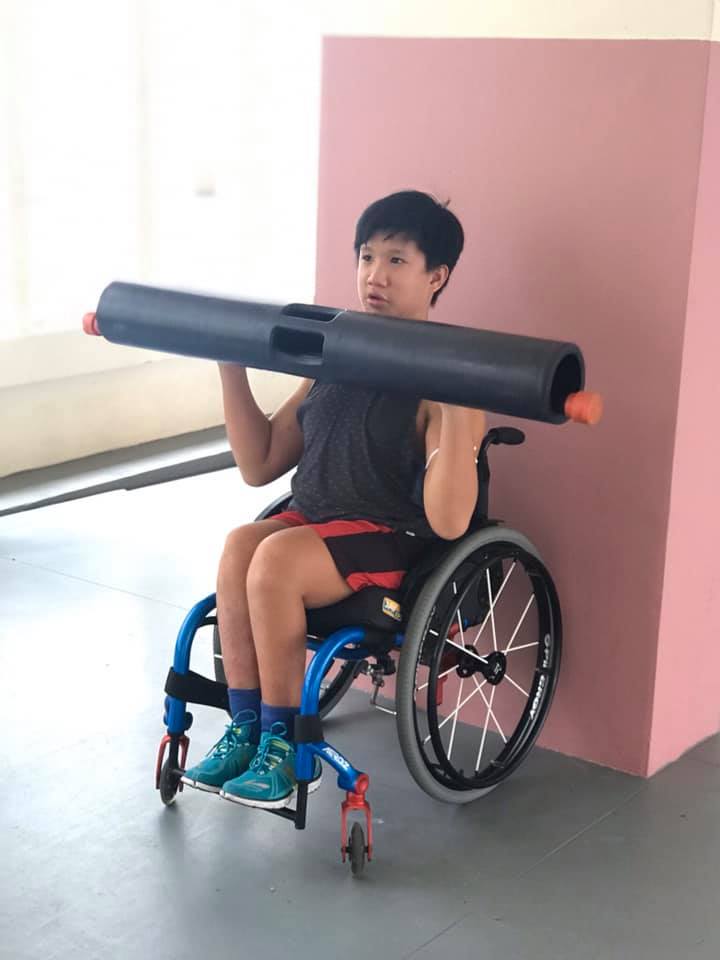 Physical training outside of the pool is part of his daily routine. Photo: Michele Chia Facebook
Jeremiah trains daily without fail and a daily session for him consists mostly laps and drills at the swimming pool. That was not possible during the Circuit Breaker so he substituted that with handcycling and some physical training with his Dad.
Through these constant and daily training, Jeremiah is hoping to improve his timings in the pool and hopefully make it to some youth games for a start. His end game though is to represent Singapore at the ASEAN Para Games and Paralympics one day.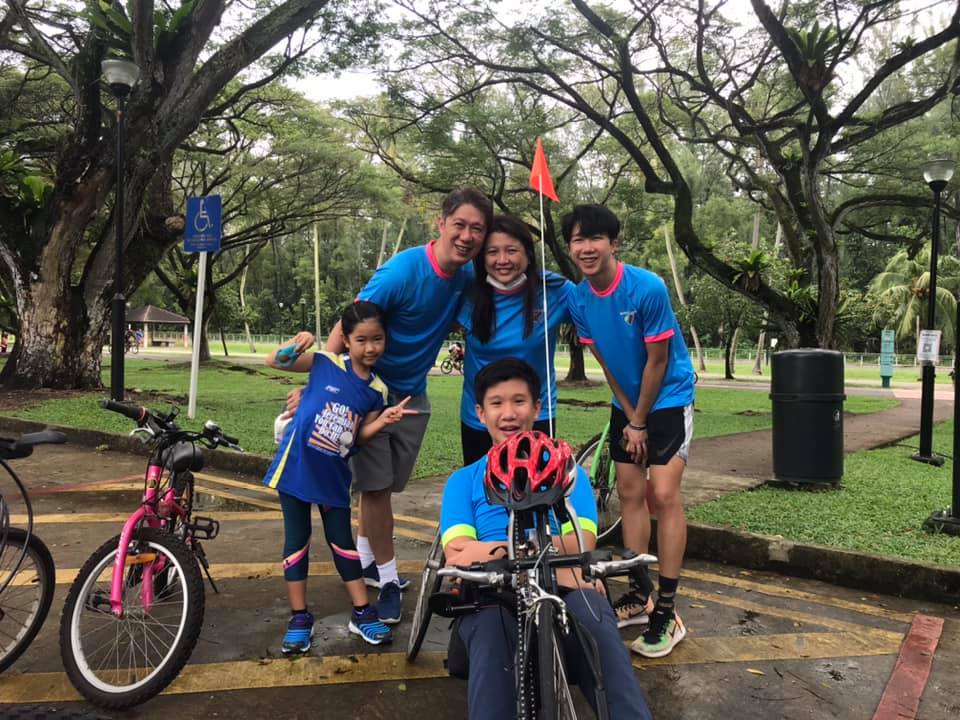 Jeremiah and his family. Photo: Michele Chia Facebook
Jeremiah said: "it would be an achievement for all the hard work over the years, pretty much like getting a pot of gold after climbing up the arch of a rainbow."
So, how does Michele feel as a parent about his passion and discipline for swimming?
"I try to support. and sometimes it does get challenging when he's tired, but I just try to encourage him and I must say it's not easy. I also can't swim like that myself, so I know how tough it is," Michele shared.
When asked what advice she has for other PWDs who are interested in swimming as a sport, Michele said: "It's going to be a lot of hard work and it is not for the faint hearted. Actually, sometimes, he does get tired and grumpy too, but you just got to feel like Dory (from Finding Nemo) and keep swimming."
Gary Yang is a Sports Editor and Presenter. Gary started his career as a suit cum copywriter at an advertising agency, followed by a successful stint in Corporate Communications with Singapore Press Holdings and Asia Pacific Breweries, before eventually joining the editorial team at Sport Singapore. He now turns his attention to fitness and wellness headlines and sniffing out news angles in the sporting arena.
Follow us on Telegram for more news and updates.
Recent Events & Programmes