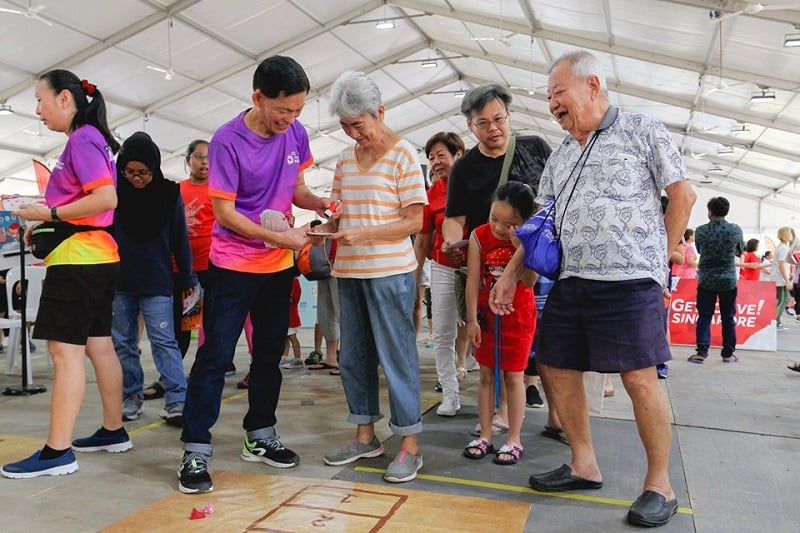 Team Nila was out in force during GetActive! Singapore recently.
Photo: Eldridge Chang/ SportSG
Whether it's to spread smiles all around or to extend a helping hand, to cheer Team Singapore on, or just helping out at events - the Team Nila volunteer community is ever-present. You'll never miss them at any event, and it was no different for this year's edition of GetActive! Singapore, a week-long festival focused on bringing together the community through sports.
Team Nila's purple presence was felt at a whole host of GetActive! Singapore activities that took place recently. The first of which was the GetActive! Singapore launch, which featured a heart formation at the Singapore Sports Hub graced by President Halimah Yacob. There was also the Team Nila SPORTacular Village, where there were sport tryouts, game booths and family activities, and even a lantern light-up ceremony.
Other events that Team Nila were a part of comprised the GetActive! Singapore 2019 competitions and Sport Festivals, as well as the Majulah Run cum National Day birthday celebrations at Choa Chu Kang.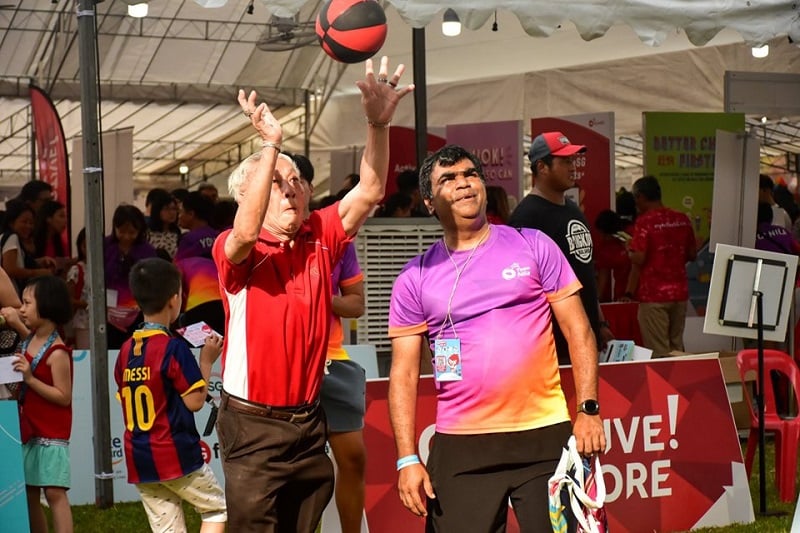 Team Nila volunteers were helping out at a whole hist of events, including Sports Festivals and Pesta Sukan. Photo: Chin KK/ SportSG
Team Nila also participated in the first ever flash mob conducted at Jewel Changi Airport, where even a 96-year-old grandmother joined in, which goes to show no one is ever too old to spread infectious rhythmic vibes with invigorating dance beats. This was followed by another flash mob at Tan Tock Seng Hospital.
Mr Roop Singh, a volunteer leader and part of the organising committee for the Sports Festival at Jurong Lake, says of his experience with Team Nila: "At Team Nila, we are not merely volunteers; we're like one big family. Joining Team Nila has broadened my horizons in terms of leadership, event management and developed my communications skills. Because in Team Nila, it's not just about volunteering alone, we do have classes that build on our strengths and weaknesses."
"If you have the courage to step forward and take the initiative, if you have passion to serve the community, and if you want to build long-lasting friendships, do join Team Nila. You will not regret your decision."
Sport Singapore's Ms Pauline Lee, Manager, Volunteer Engagement and Partnership, describes Team Nila as a 'nation-wide volunteer movement where people from diverse backgrounds come together to build a caring and cohesive community.'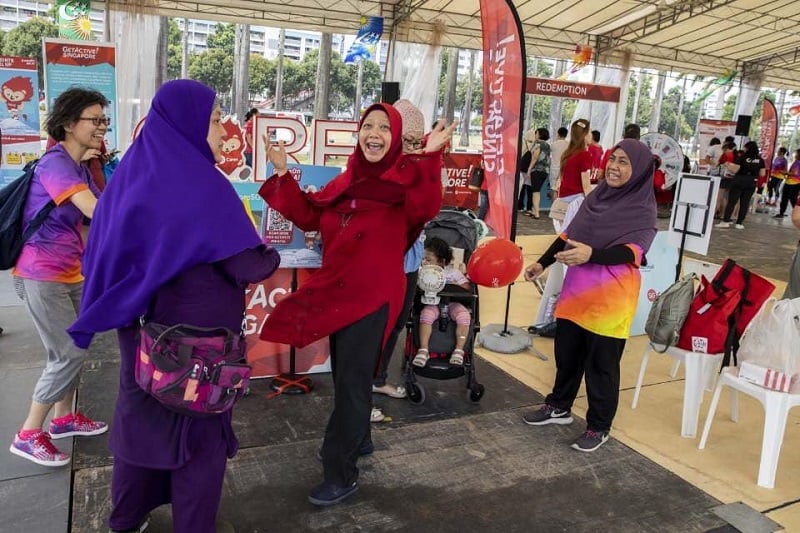 You can join us and be part of the sport volunteer movement too. Photo: Michael Loh/ SportSG
"At Team Nila, we believe in sport as a force for good where sports bonds us together and we celebrate the good as one Team Nila family. Through the five giving platforms in Team Nila, we hope more individuals are able to join us to inspire the Singapore spirit, step out of their comfort zone and play a part to give back to our community," she continued.
Join us and be part of the sport volunteer movement today! Visit teamnila.sg for more information.
Recent Events & Programmes