Ice Hockey
Singapore's National Men's Ice Hockey Team, looks set to debut at the IIHF World Championship!
by Circle Stories, on February 16, 2022 16:00 PM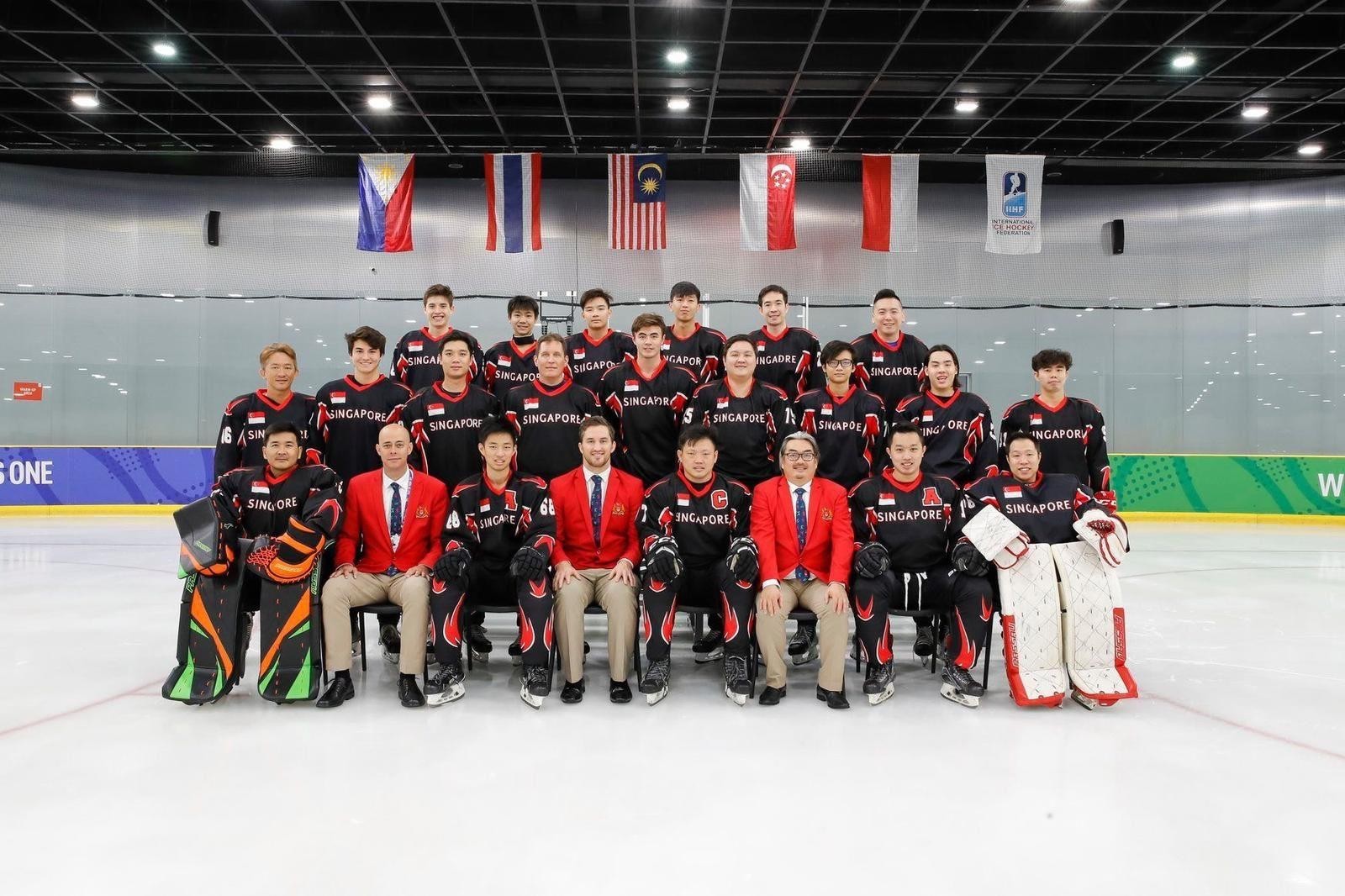 (Singapore Men's Ice Hockey Team 2022 - Photo Credit : Singapore Ice Hockey Federation)
For the first time ever, the Singapore National Men's Ice Hockey Team will feature in the upcoming 2022 IIHF World Championship Division IV international tournament. Organised by the International Ice Hockey Federation (IIHF), next month's event is resuming after a two-year hiatus due to Covid-19. The competition will be held in Bishkek, Kyrgyzstan from 3 to 9 March 2022. Singapore will be up against Malaysia and Iran, who will similarly be making their debut appearance. That's together with Kuwait and host Kyrgyzstan, who were placed 5th and 6th in Division III Q last edition respectively.
Started in 1920, the Ice Hockey World Championships is an annual international Men's ice hockey tournament, held by the International Ice Hockey Federation and the sport's highest profile annual international tournament.
Singapore earned its qualification for the competition based on its silver medal win in the 2019 Southeast Asian Games. That same year also saw the Singapore Men's team clinched a historic bronze medal for the country in the Men's Top Division in the IIHF Challenge Cup of Asia. Not to be outdone, the Under-16 squad under Men's team also won 2nd placing for two years running, from 2018 in the Southeast Asia Youth Cup.
Said Joewe Lam, Development Director of Singapore National Men's Ice Hockey Team, "Despite the various restrictions in group trainings and time on ice with the onset of the pandemic, we will continue to seize every training opportunity and fight to continually move up the world ranking over the next few years."
The 20-men squad representing Singapore range in age from 16 to 46. As the rental of the ice rink for the midnight trainings, passage for the 30-hour journey to the competition venue, accommodation during the games, various COVID-related tests compounded by a mandatory 10-day quarantine in dedicated facility upon their return are totally self-funded, the Singapore Ice Hockey Association aims to raise $80,000 for the group by the end of the month through crowdfunding on giving.sg. To date, the association has secured $31,750. Members of the public can support the team on https://s.giving.sg/2IXj7RK
Singapore will meet Iran on Friday, 4 March 2022 7pm Kyrgyzstan time, Kuwait on the following day at 5pm, host Kyrgyzstan on Monday, 7 March 2022 at 8pm and Malaysia for the final match on 8 March 2022 at 5pm.
Related Events & Programmes