Team Singapore
Bowling legend Grace Young joins cycling fundraiser : Cycle of Peace!
by Circle Stories, on May 12, 2022 16:00 PM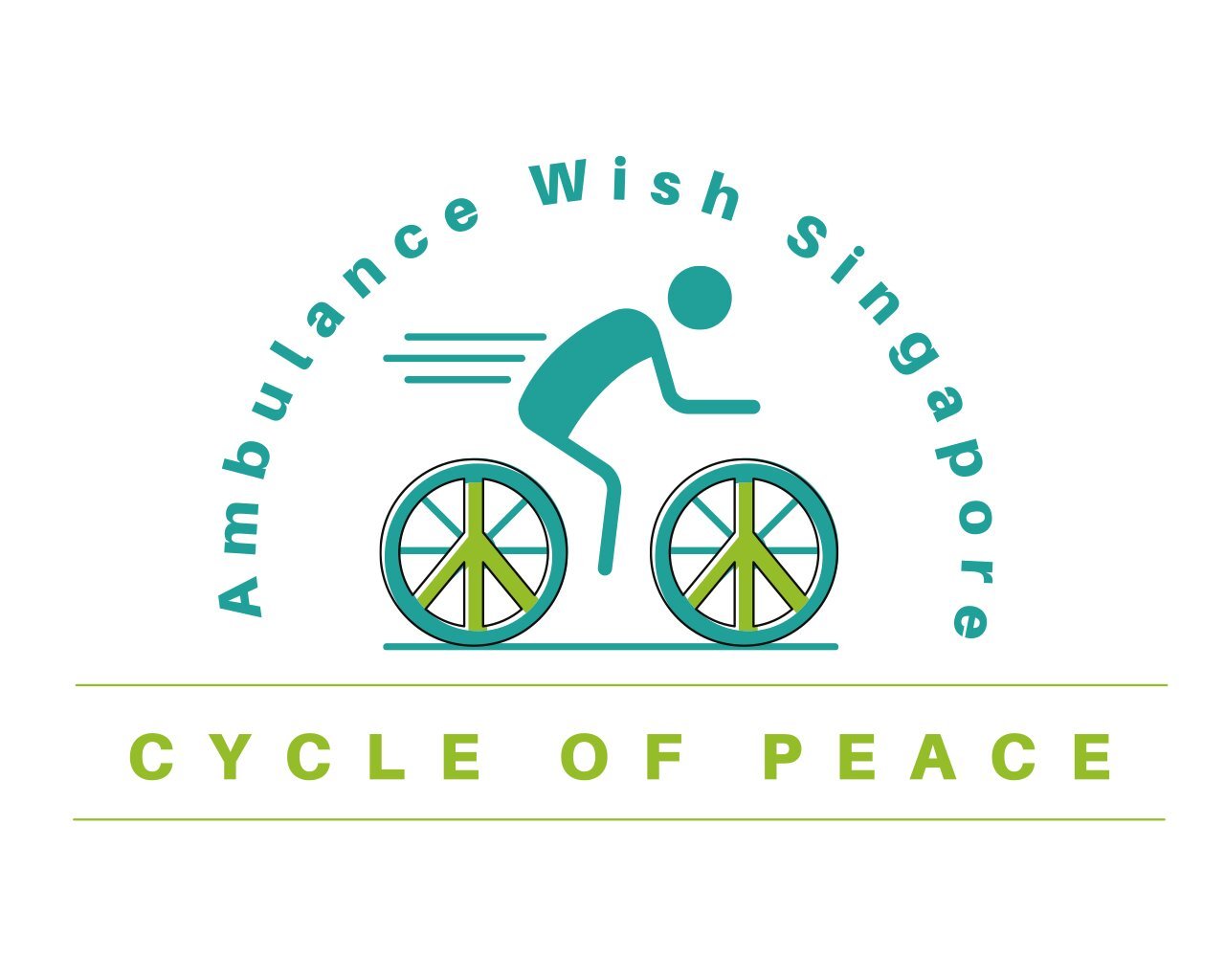 By Grace Young
It has been 24 years since I retired from ten-pin bowling, a sport that I got into quite by accident, but which quickly and unexpectedly gave me the opportunity to flourish and rise to represent my country on the global stage. Many athletes, after leaving the competitive arena, might feel more comfortable staying within the sporting fraternity in some capacity. Life, and my faith, have taken me on a different path.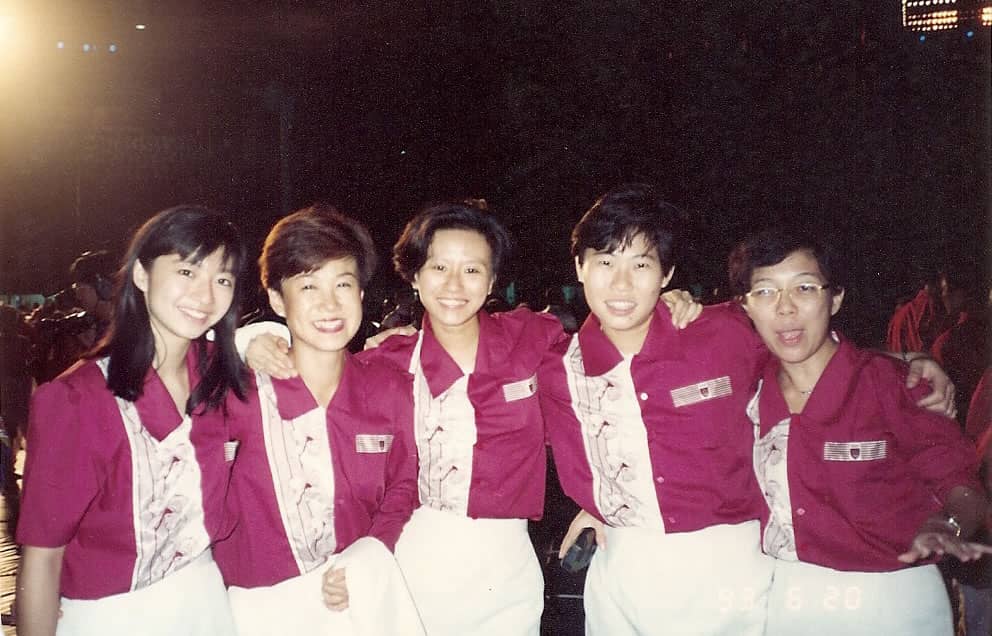 Team Singapore's Squash squad at the 1993 SEA Games, with Grace (2nd from Left).
Today, I have served on multiple boards in a range of fields, from sports-related to charity organizations. And for many years, I supported my mother in living with cancer. My duties as a daughter slowly grew from visits to the doctor, taking her in and out of hospital, exploring various alternative therapies and finally in her last years and months, supporting her not just physically but mentally, emotionally and spiritually.
The journey, as you might expect, had many ups and downs. There were complications with my mother's illness, middle-of-the-night emergencies, disagreements with family and mom herself over her care, and just being there for her when she was demanding in some ways and often expecting immediate attention. There were times of frustration, exhaustion and even desperation where I felt the weight of responsibility of being daughter, mother, wife and friend all in one. I know my experiences are far from unique. They are shared by many caregivers, especially those caring for the elderly who are near the end of their days.
One of my outlets for reprieve and relief was through sport. As the saying goes: "Once an athlete, always an athlete"! The routines I had cultivated as a lifestyle helped me center myself and ultimately find a new niche to find fulfilment through giving back to the community.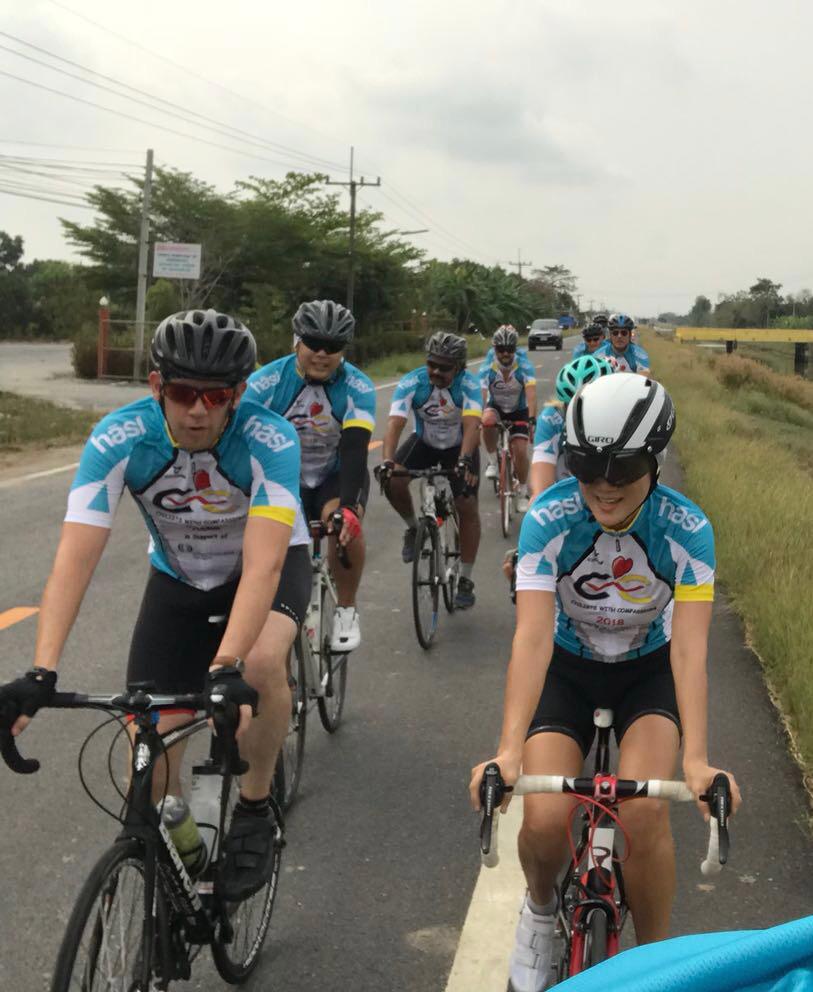 Cycling in Thailand - Grace Young (white helmet)
Having left bowling behind, I had my go-tos of tennis, gyrotonics and gym workouts. Then I was introduced to road cycling in 2008. Thus began an annual ritual in which I would join friends from the world over to meet in Bangkok, Thailand, for week-long cycle tours up to Chiang Mai or down to Pattaya. Unanimously, the group of us decided to make these trips more meaningful than mere vacations. We felt we could do good along the way.
Over a period of 10 years (pre-COVID-19 pandemic), we supported orphanages, built community spaces for children in the hill tribe areas of Thailand, and even worked with Johns Hopkins Hospital to enable women in those rural regions to undergo pap smear tests for free.
There were struggles amid the successes, in what was unfamiliar territory for me. Being able to make a difference in others' lives was incredible but also humbling. It spurred me to examine my own life and come to terms with what I had thought were troubles. Through all this, I came to realize that I never walked alone, and my faith only grew.
In 2019, a friend spoke to me about an organization she had chanced upon which did amazing and meaningful work. It was called Ambulance Wish Foundation (AWF), established in 2006 in the Netherlands to grant final wishes to the terminally ill and give them a positive end-of-life experience. My friend, who had volunteered with Make A Wish Singapore for years, was thinking of bringing the work of AWF here.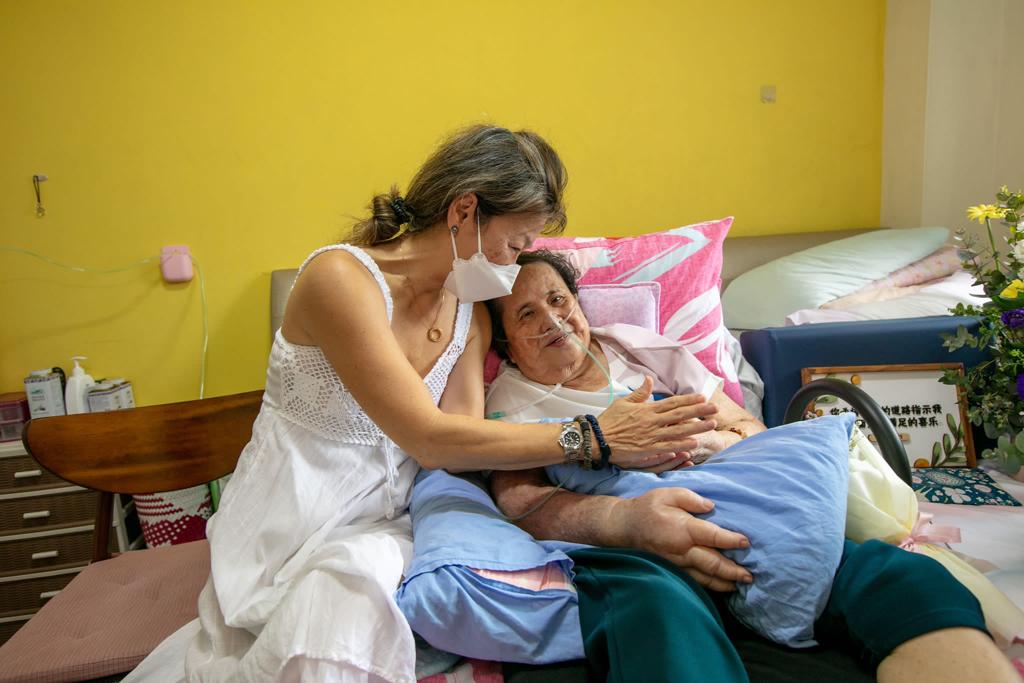 (Grace spent a few moments in prayer with Mdm Chin, who'd wished for a family portrait)
It was an idea that resonated powerfully with me. I knew from caring for my mom the feelings of helplessness and hopelessness that terminally ill patients can feel. Some are unable to even move from their beds without medical support. Meanwhile, their carers often end up facing exhaustion, with little energy to think of more than simply trying to make the patient comfortable.

In May 2019, Ambulance Wish Singapore (AWS) was born. Aligning with AWF in the Netherlands, the Singapore chapter began its mission of "Fulfilling Wishes and Celebrating Lives!" of the terminally ill.
Our work is an extension of care for the dying that goes beyond the walls of hospitals and hospices. Over the past three years, we have granted 80 wishes and counting. It has been transformational for both the patients and their carers. Granting the wishes of the dying has helped give them and their loved ones closure and brought a measure of joy, relief and hope to what might have been a sad, painful and lonely journey.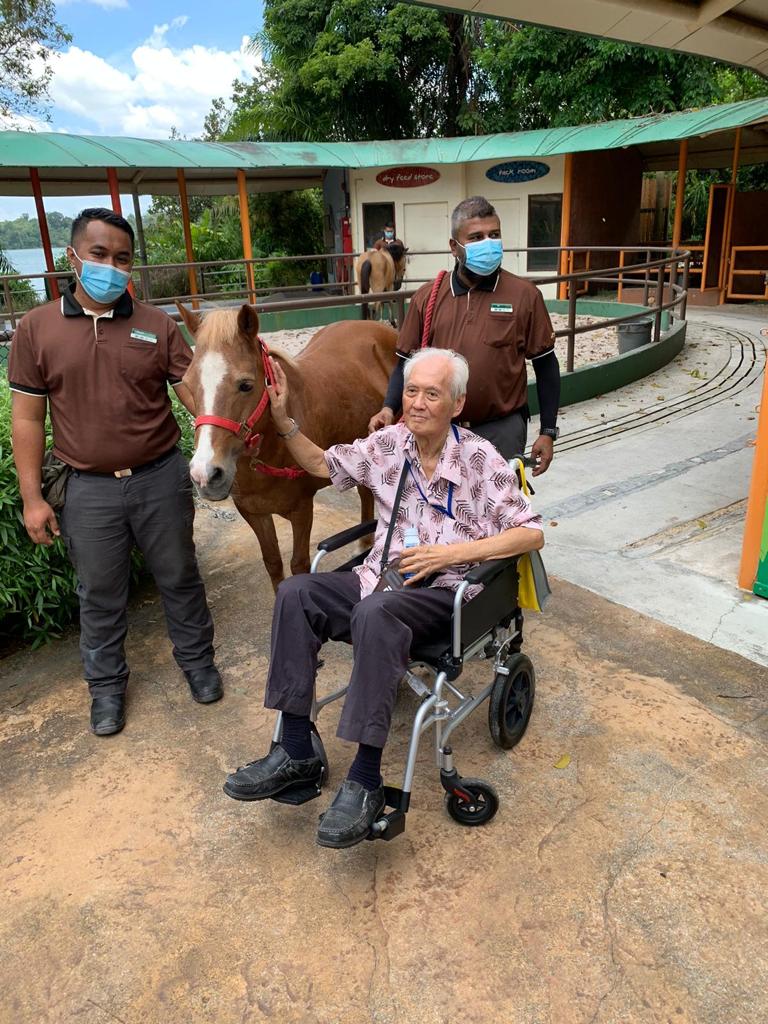 AWS granted Mr Tan's wish to visit the Singapore Zoological Gardens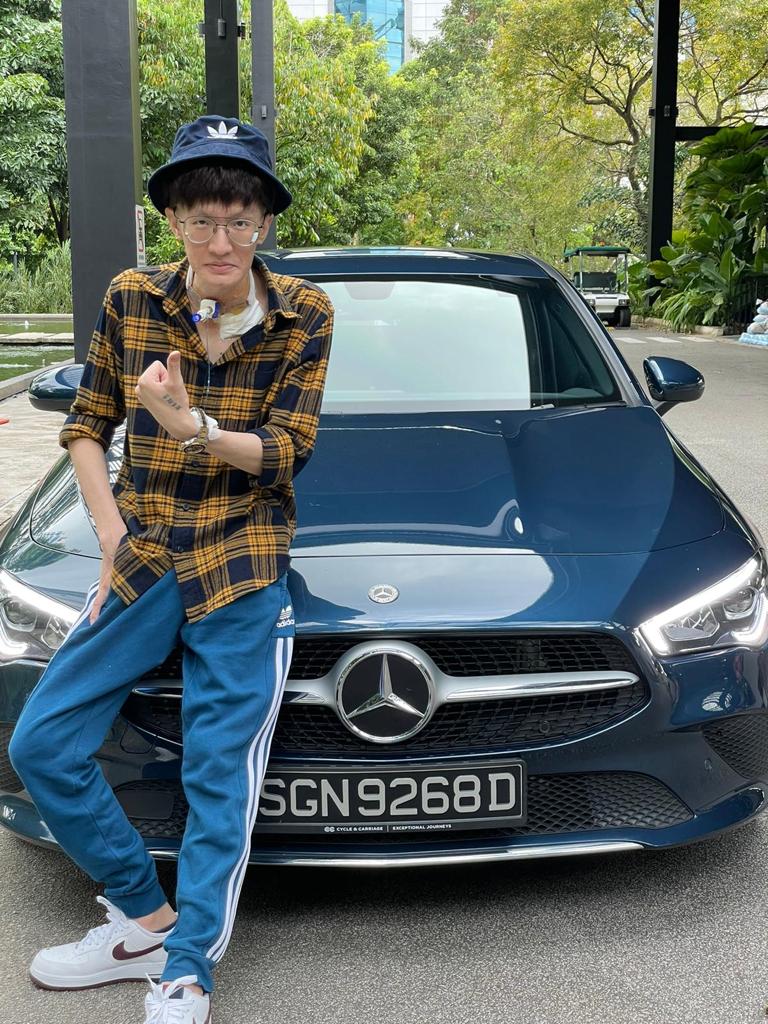 AWS granted Mr Ayden's wish to drive his "dream car".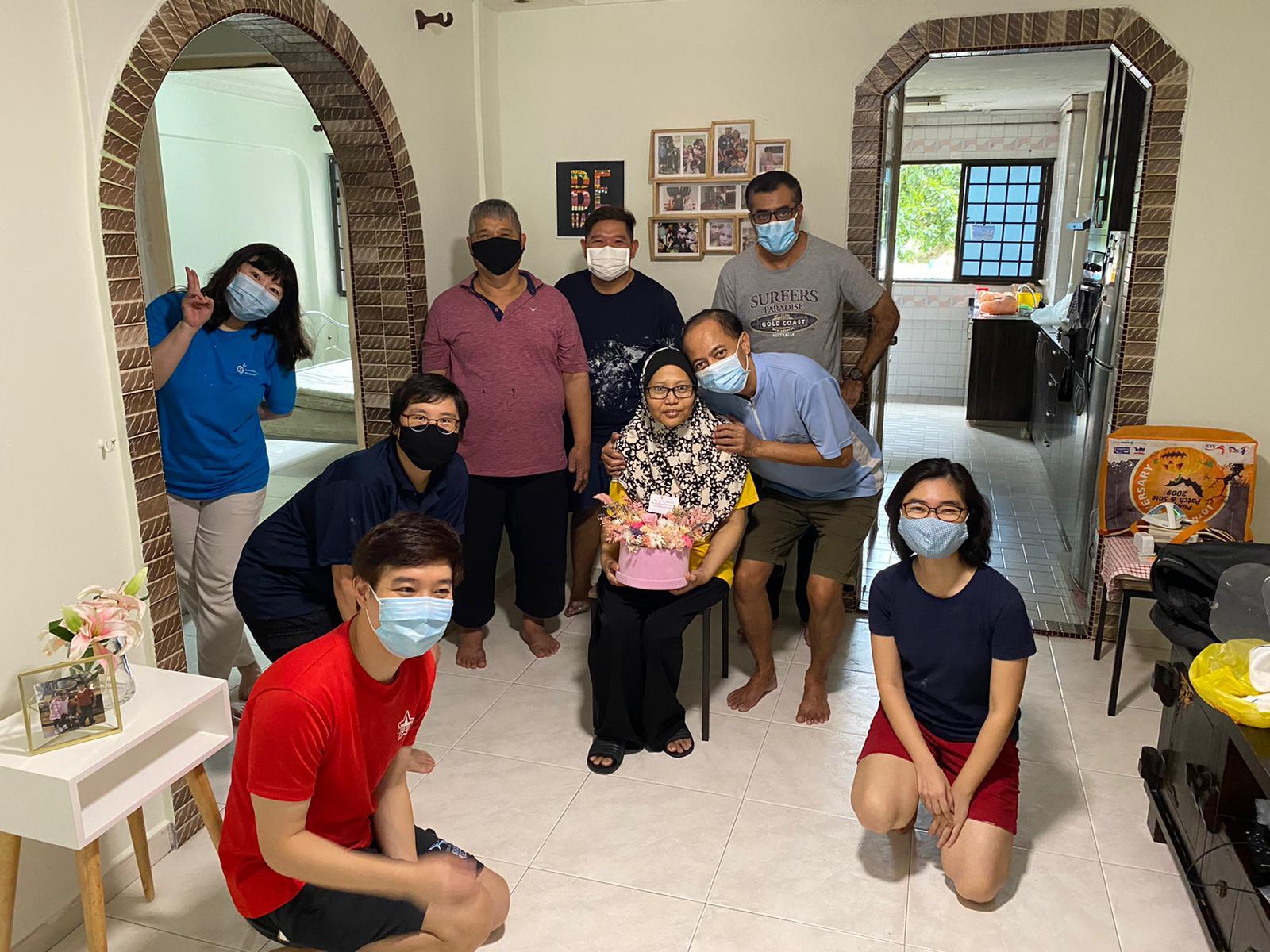 AWS granted Mdm Suriani's wish of a home makeover.

My own journey with my ailing mother over many years, and spending some amazing time with her in her last months has only deepened my conviction for the work I do at this charity, which also fits perfectly with the precepts of my faith in offering hope and love.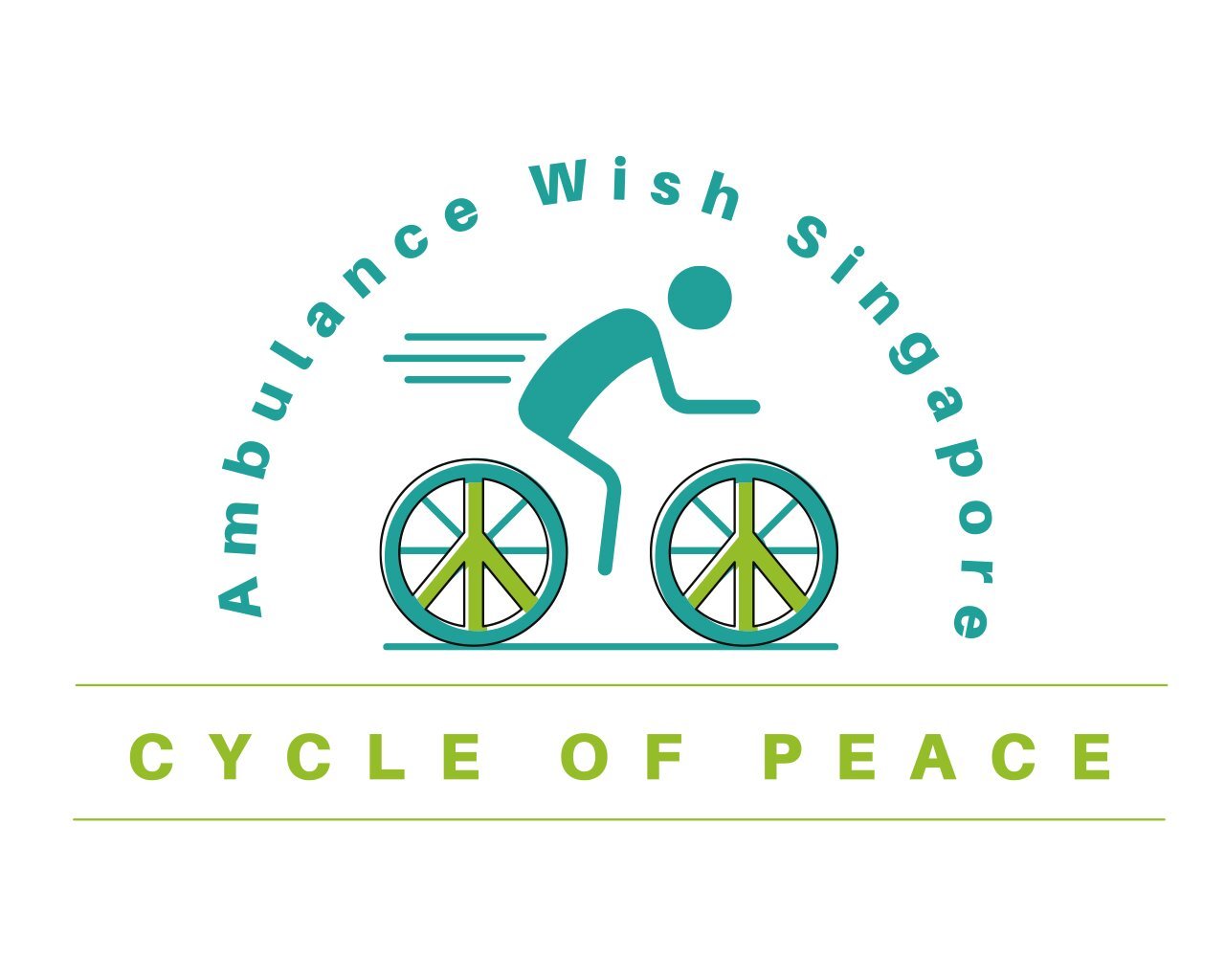 AWS celebrates its 3rd anniversary on 28th May, 2022. We will honor our valued partners, sponsors and volunteers. We are proud to also launch our first major fundraiser called "Cycle of Peace", a month-long virtual cycling challenge.
It is our great hope that the funds and awareness we raise will take our work forward in making sure that more wishes can be granted. With the necessary support, Ambulance Wish Singapore will be able to play an important part in serving Singapore's ageing society, particularly those in their final days.
I appeal to you to join AWS in redefining the end-of-life experience for the terminally ill in our community. Be a participant in Cycle of Peace 2022. Or donate to AWS and partner us in our efforts to grant wishes, bring peace and give hope.
Thank you.
Grace Young
3-time Sportswoman of the Year Singapore
Board Member, Ambulance Wish Singapore
For more info on AmbulanceWish, visit : www.Ambulancewishsingapore.com.
Details on Cycle of Peace 2022
Participants will aim to raise/donate the minimum amount of $50.00 from the time they register.
You may register via
https://www.cycleofpeace.sg
between Sunday, 15 May 2022 and Wednesday, 15 June 2022. Participants who raise/donate the minimum amount of $50.00 qualify for event entitlements which include e-certificate, e-badge and arm sleeves.
At the finale event on Sunday, 31 July 2022, special awards will be given to the individuals and teams as follows:
Awards:
Individual
* Top (distance) – bicycle + jersey
* 2nd-5th positions (distance) – bicycles
* Top fundraiser – 2D1N staycation
Team
Top 5 fundraisers - $300 F&B voucher
Recent Events & Programmes