Team Singapore
TeamSG's indoor handball teams miss out on medal chance at SEA Games debut!
by Circle Stories, on May 19, 2022 16:00 PM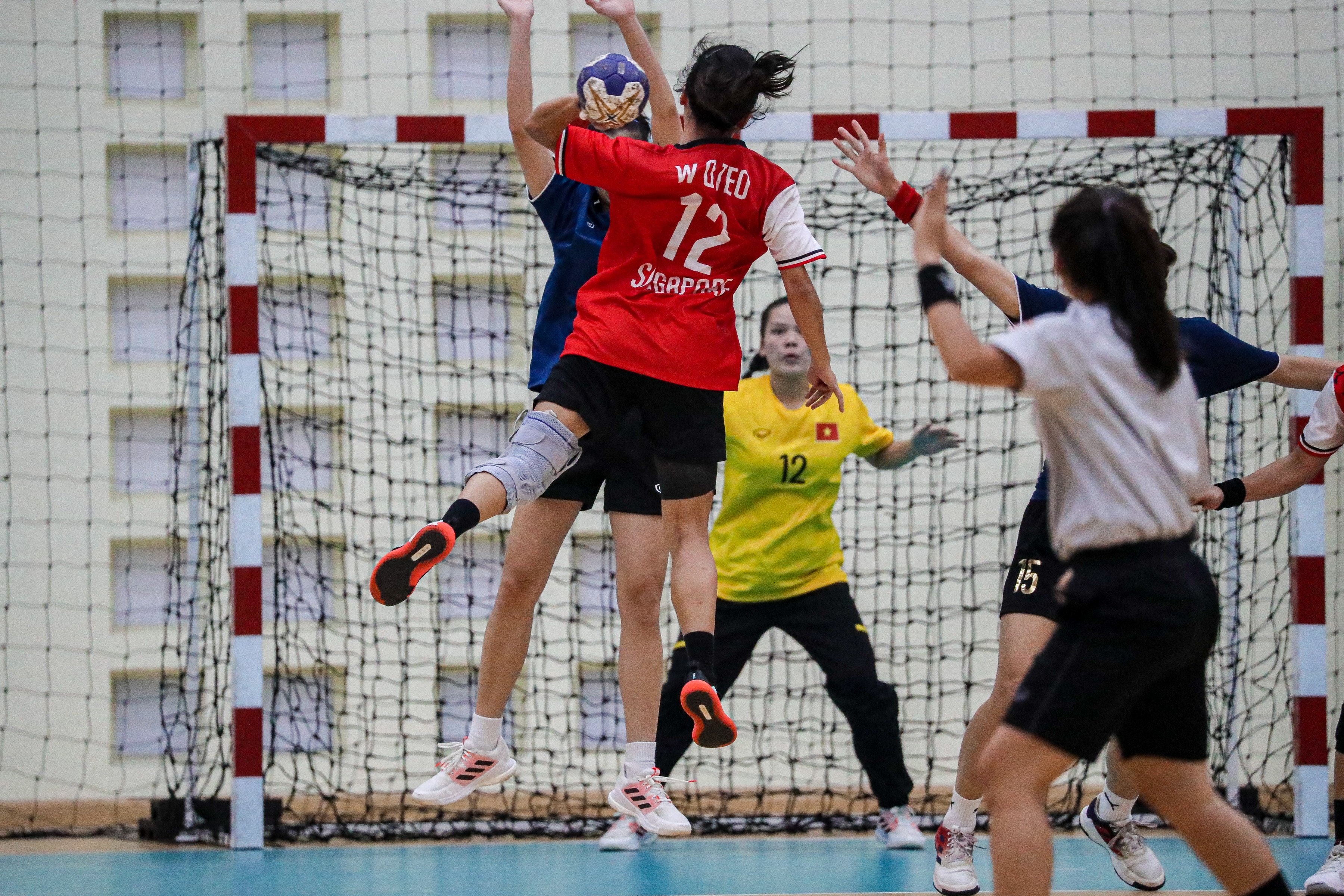 (Singapore's Crystal Teo in action against Vietnam. Photo Credit: SNOC/Kelly Wong)
By Angelina Dass
Singapore's indoor handball teams were expecting to clinch the country's first ever SEA Games medal for the sport in a dream debut.
Those dreams were however dashed today (20 May), when Indonesia and Malaysia pulled out of the tournament leaving Thailand, Vietnam and Singapore to continue.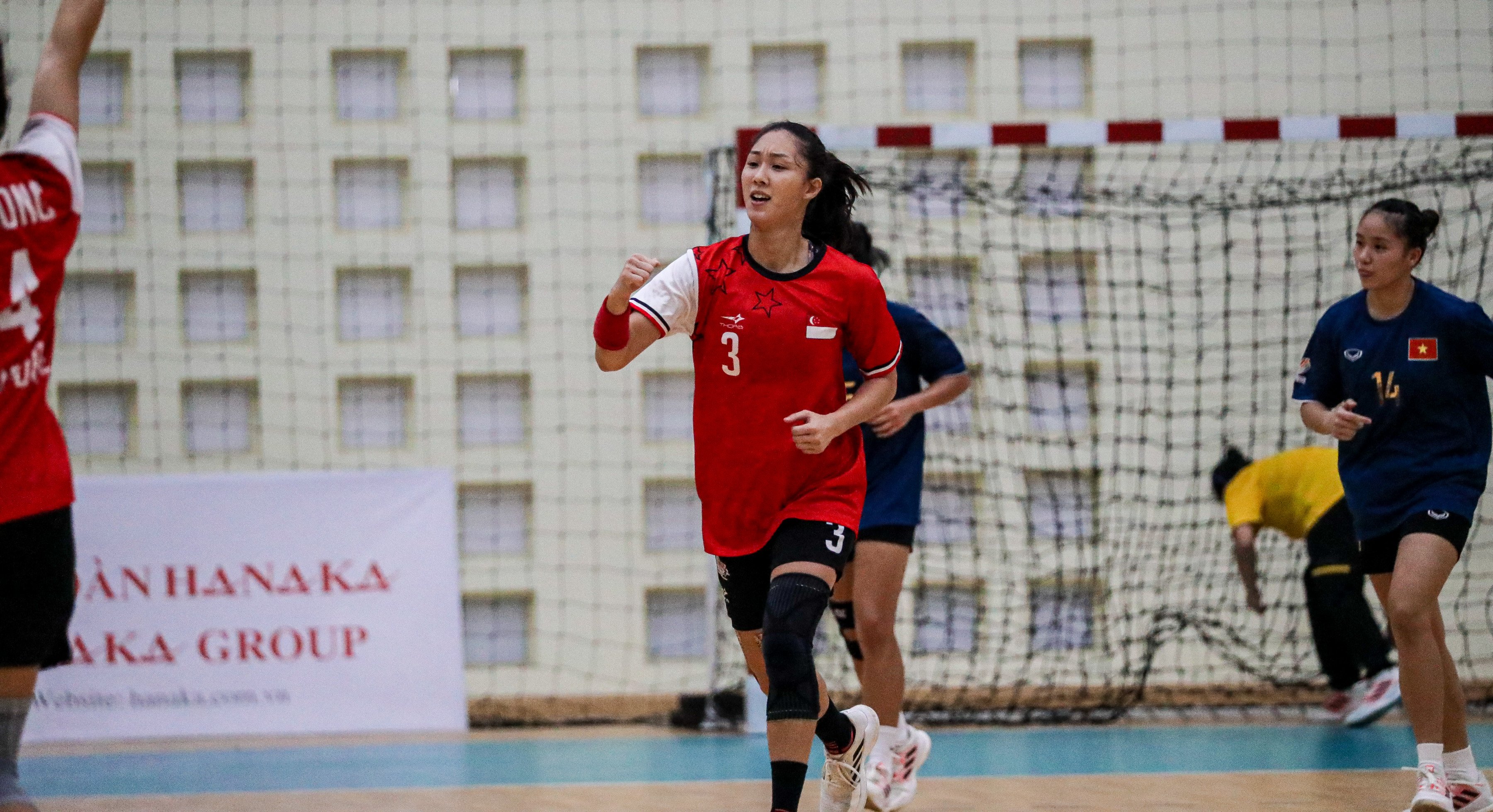 (TeamSG Captain Ng Su Xian cheers after a point was scored against Vietnam on 19 May. Mandatory Credit: SNOC/Kelly Wong)
As a result, the organising committee confirmed no bronze would be awarded and the 3 countries would contend for the gold and silver only. They would do so in a round-robin format where teams would play each other twice.
"It was a big disappointment when Vietnam announced no bronze would be awarded because of the withdrawals," said the captain of the women's team, Ng Su Xian.
Echoing her sentiment, team manager Low Lim Hsun said Thailand and Vietnam are the strongest teams in the region. "The teams had to keep pushing to perform their best, knowing their chances of a gold or silver were very slim," said Lim Hsun.
"We came so close," he added, referring to the men's heartbreaking loss to Thailand on 19 May.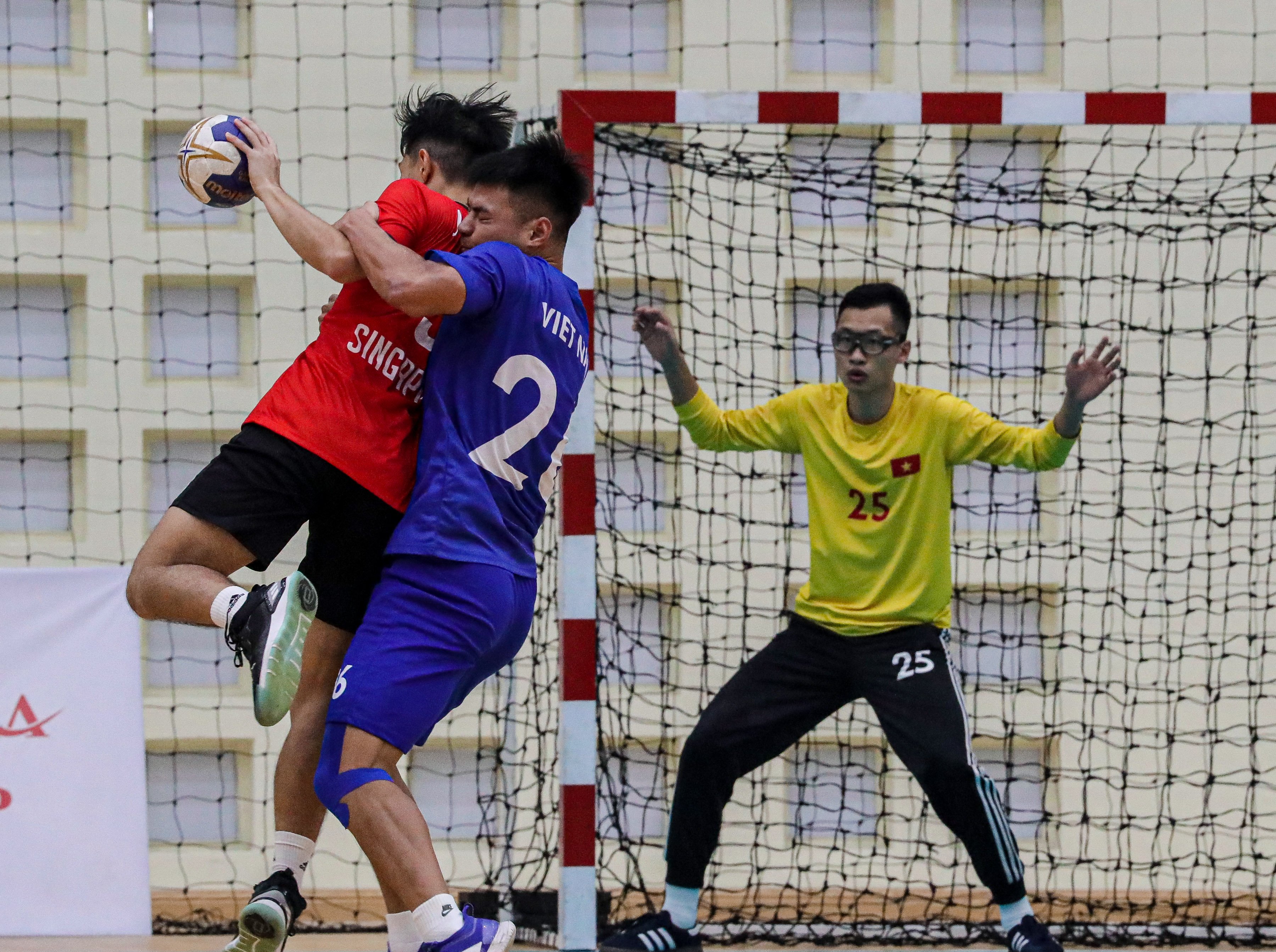 (Lennard Tong Jun Xiang attempts a shot at goal. Photo Credit: SNOC/Kelly Wong)
Our men were beaten 38-35 in their second match-up at the Bac Ning University of Sports. They had managed to draw Thailand 29-29 in an earlier round 16 May. They closed the first half, trailing just behind their opponents 13-12,. But they lost out in the final minutes of the second half 12-11. A win would have given them the silver.
"We fought very hard today and did not give up at any point in the game. Unfortunately, we fell a little short at the end. I believe the team is experiencing lots of emotions because of the hard loss," said Teo Kee Chong, the captain of the men's team.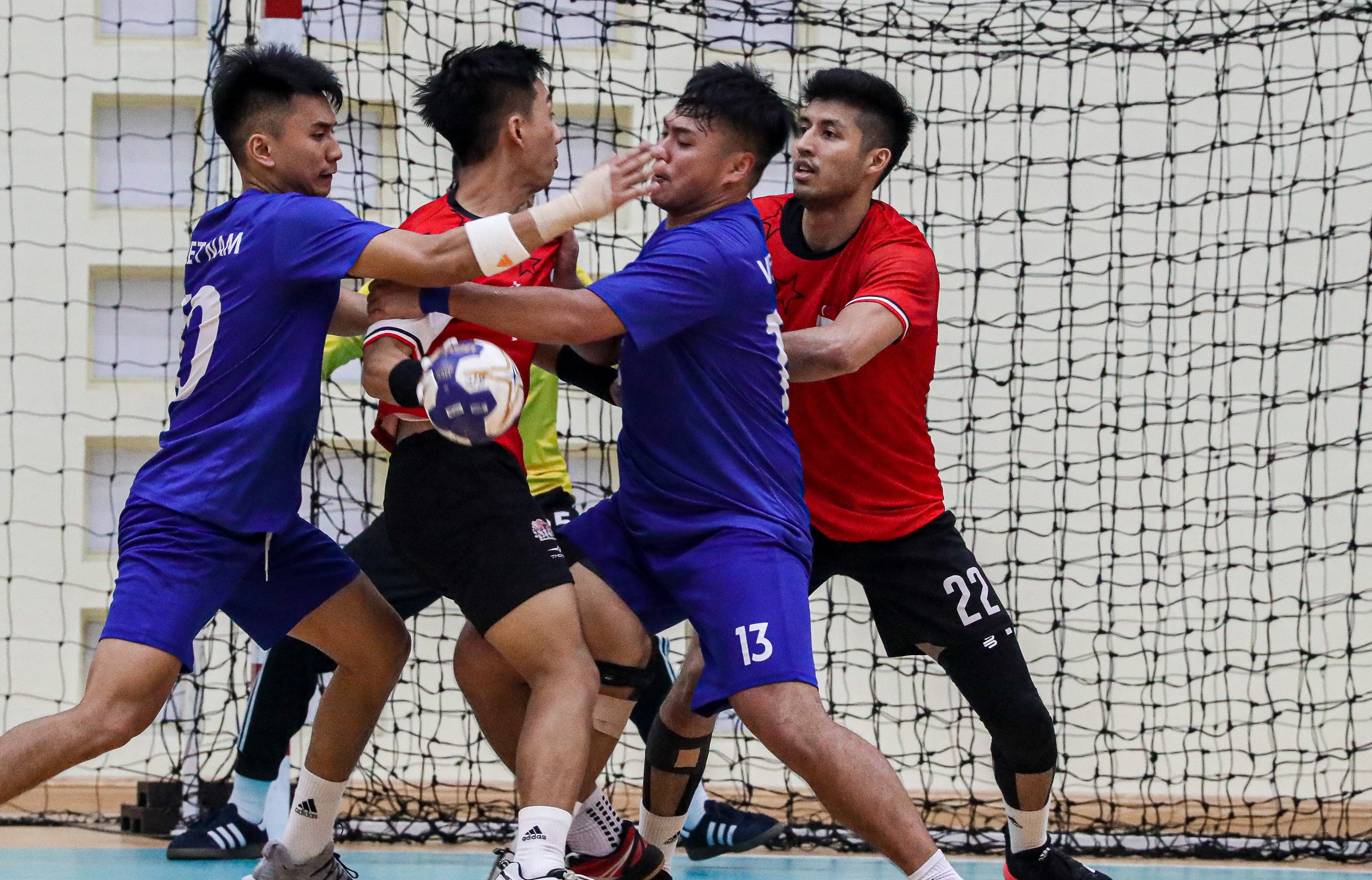 Singapore's Men's Captain Teo Kee Chong (L) attempts a score at goal as teammate Timothy Bala (R) attempts to support him. Photo Credit: SNOC/ Kelly Wong
Expected to place third out of 3, the men's indoor handball team closed their SEA Games debut with 3 losses and one draw. Vietnam and Thailand will play their final match on 20 May. Vietnam is already slated to take the gold having won 3 matches with a game in hand.
The Singapore women's handball team lost all games in their category. Taking the losses in her stride, Su Xian said she leaves the games with a renewed commitment to focus on developing the sport in Singapore.
For the latest Team Singapore coverage and news, follow Team Singapore on their social media channels (Facebook, Instagram, TikTok) or visit the official Team Singapore website.
Related Events & Programmes