Team Singapore
TeamSG's rising tennis star, Lynelle Lim : Thanks to my upcoming scholarship with JMU, the dream of competing in the prestigious NCAA (US), will soon become a reality!
by Circle Stories, on December 10, 2021 16:00 PM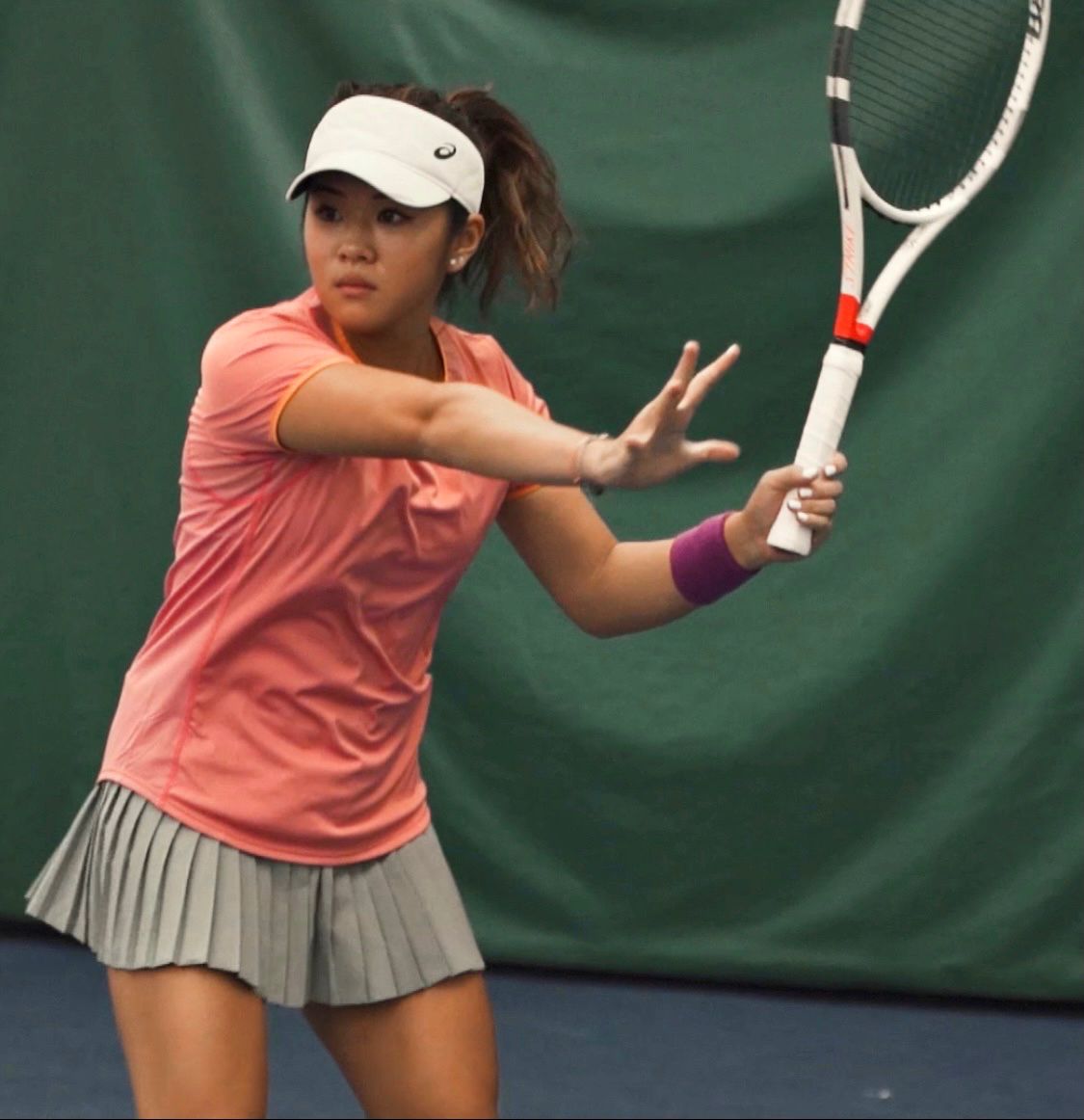 (TeamSG's Lynelle Lim : Photo Credit : Lynelle)
By Raj Kumar
8 years ago, Lynelle Lim set out to pursue tennis full-time at the age of 12. Being home-schooled, she was able to grow within the youth ranks of Singapore's Tennis Association's setup and soon became a 4-time National Singles champion. And 1 of her biggest goals to achieve, was to play and compete in the coveted National Collegiate Athletic Association (NCAA) in the United States. Well, that dream will soon become a reality, as the 20 year old was recently offered a fulltime scholarship at James Madison University (JMU).
Come January 2022, the 20 year old will embark to Harrisonburg, Virginia to begin her freshman year at JMU. According to Lynelle, their
business school is ranked in the top 20 among public institutions and No. 41 among all business schools in the United States. The school itself is ranked #3 in Regional Universities South. And JMU is also growing from strength to strength in tennis - they've won 2 titles in their conference and they made it to the prestigious NCAA tournament (only the top 64 schools can play in this college tournament)
Lynelle will be majoring in Business Management. And her 4-year scholarship covers her tuition fees, accommodation, textbooks, meals and sports equipment (rackets, strings, clothes, shoes etc). Meanwhile in her earlier years, she was aware that she picked up the sport at a later age (12) compared to her peers. And that motivated her to catch up with her peers, who were ahead in terms of playing experience.
Through hard work over the years with her coach, Boyan, and the support from family, slowly but surely, her tennis game improved - from winning her first tournament (the Singapore Tennis Association Intermediate) at 14 years old (2015), to representing Singapore at the Billie Jean King Cup at age 15. Lynelle also competed at the 2019 SEA Games in Philippines at the age of 18, while obtaining a career high WTA Singles ranking of #824.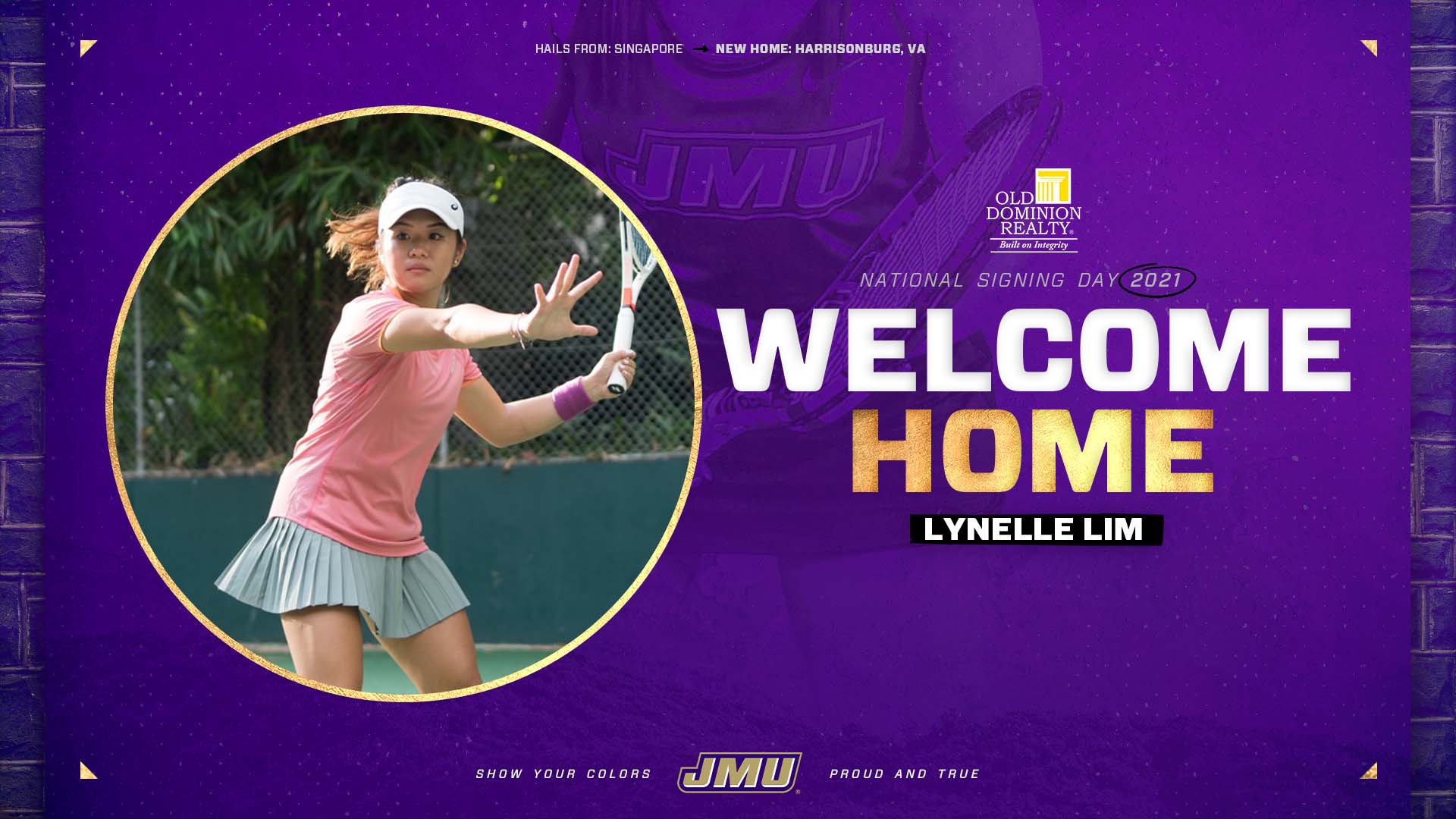 Regarding her upcoming 4-year stint in the US, James Madison's Head Coach Shelley Jaudon said :

"We are thrilled for Lynelle to join us this spring. She is exactly what we look for in her character, work ethic and desire to make our program better. Her international playing experience, representing Singapore at the highest level, and her contagious energy will immediately help make our team stronger. We can't wait for Lynelle to join our family in January".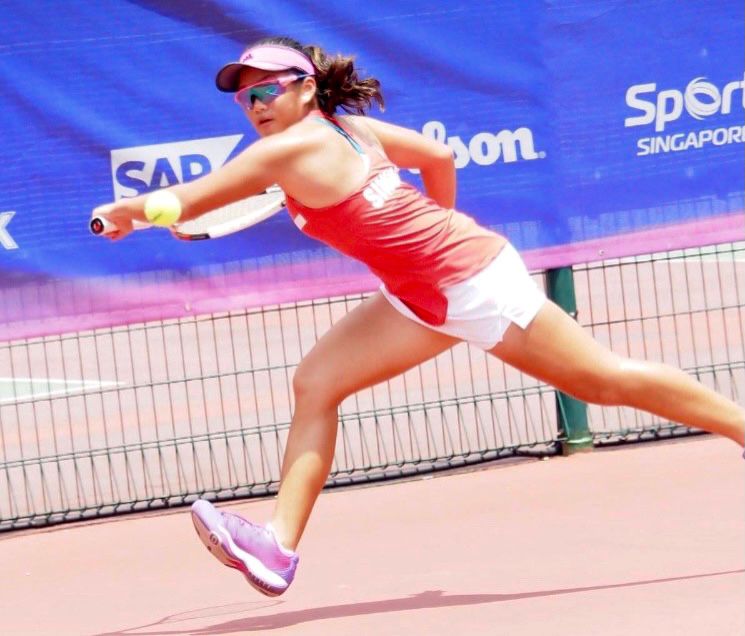 (TeamSG's Tennis player, Lynelle Lim. Photo Credit : Lynelle)
In an interview with Circle News (Sport Singapore), Lynelle said, "Through conversations with the Women's Tennis coaching team at JMU, I learnt about their ambition of being in the top 50 after finishing #59 in the US last season. Their aspiration resonated with me as it reminded me of my own journey of climbing up the ranks, and they believe through working closely with them and my new teammates that I will be able to help the team reach their goal".
The 4-time Singapore champion added further by saying, "The coaches at JMU are extremely experienced being former college tennis players themselves and are genuinely passionate in developing the team - helping everyone on the team improve as a tennis player and develop as an individual. The girls and coaches there are intense on the court and super fun off court! I could feel the positive vibes and great energy from the entire team, just from watching videos of them practice!"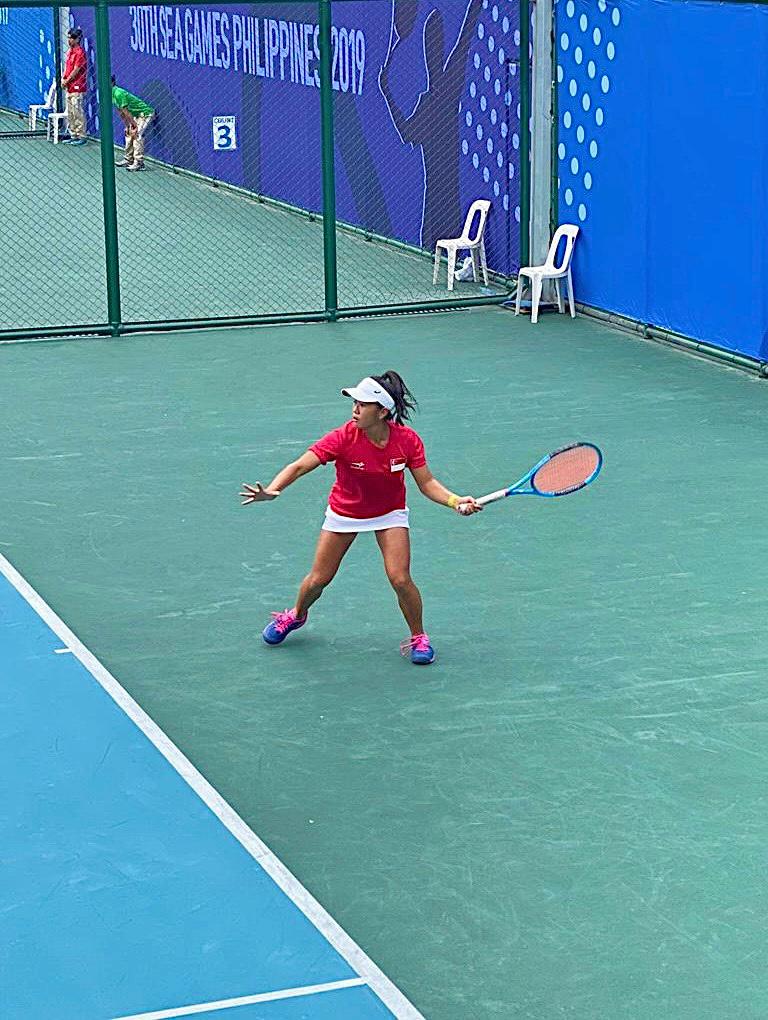 (TeamSG's Lynelle Lim at the 2019 SEA Games. Photo Credit : Lynelle)
Ranked within the top 2 in the Women's Singles in the Republic, Lynelle has also received initial approval from JMU to be able to travel to Vietnam next May, if she's selected to represent Team Singapore at the SEA Games. "I hope to be able to bring pride to Singapore and to continue repping (representing) the red and white jersey for many years to come," stressed Lynelle.
At the moment though, her mind is set on representing the Dukes (JMU's nick) in the NCAA season :
"Despite playing competitively for 8 years now, I feel that I'm just getting started as I embark on my journey to play collegiate tennis in the USA! The time has come for me to step out of my comfort zone and compete in the NCAA. I look forward to training in an environment with a high level of competition, well equipped training facilities, while getting a chance to compete every week. Having been home-schooled since the age of 12, I look forward to joining a team of dedicated student-athletes, whom I know will drive each other to perform at their best", said Lynelle to Circle News.
She's worked tirelessly throughout her teenage years to have earned the fulltime scholarship at 1 of the most distinguished and reputable tertiary institutions in North America. The ability to study, train and compete on behalf of a growing tennis powerhouse, is also another golden opportunity to further develop her own tactical playing skills, en route to one day perhaps, playing professionally on the WTA Tour!
Sport Singapore and Team Singapore take this opportunity to wish Lynelle - All the Best in your academic pursuits as well as in your gradual development to becoming a world-class tennis player :)
Raj Kumar's been in Singapore's sports reporting and broadcasting scene since 1997. He was the former Sports Editor and Presenter on Power 98FM (SAFRA Radio) and 938LIVE (Mediacorp Radio). Over the years, he travelled to report on Team Singapore at the 2008 Beijing Olympics and 2012 London Olympiad, including 4 SEA Games cities. As a familiar voice and face on Radio, TV and online sports, he has produced and hosted more than 650 talkshows and programmes.
Recent Events & Programmes