Team Singapore
TeamSG U19 Cricketeers Working Hard for 2024 World Cup!
by Circle, on November 23, 2022 23:19 PM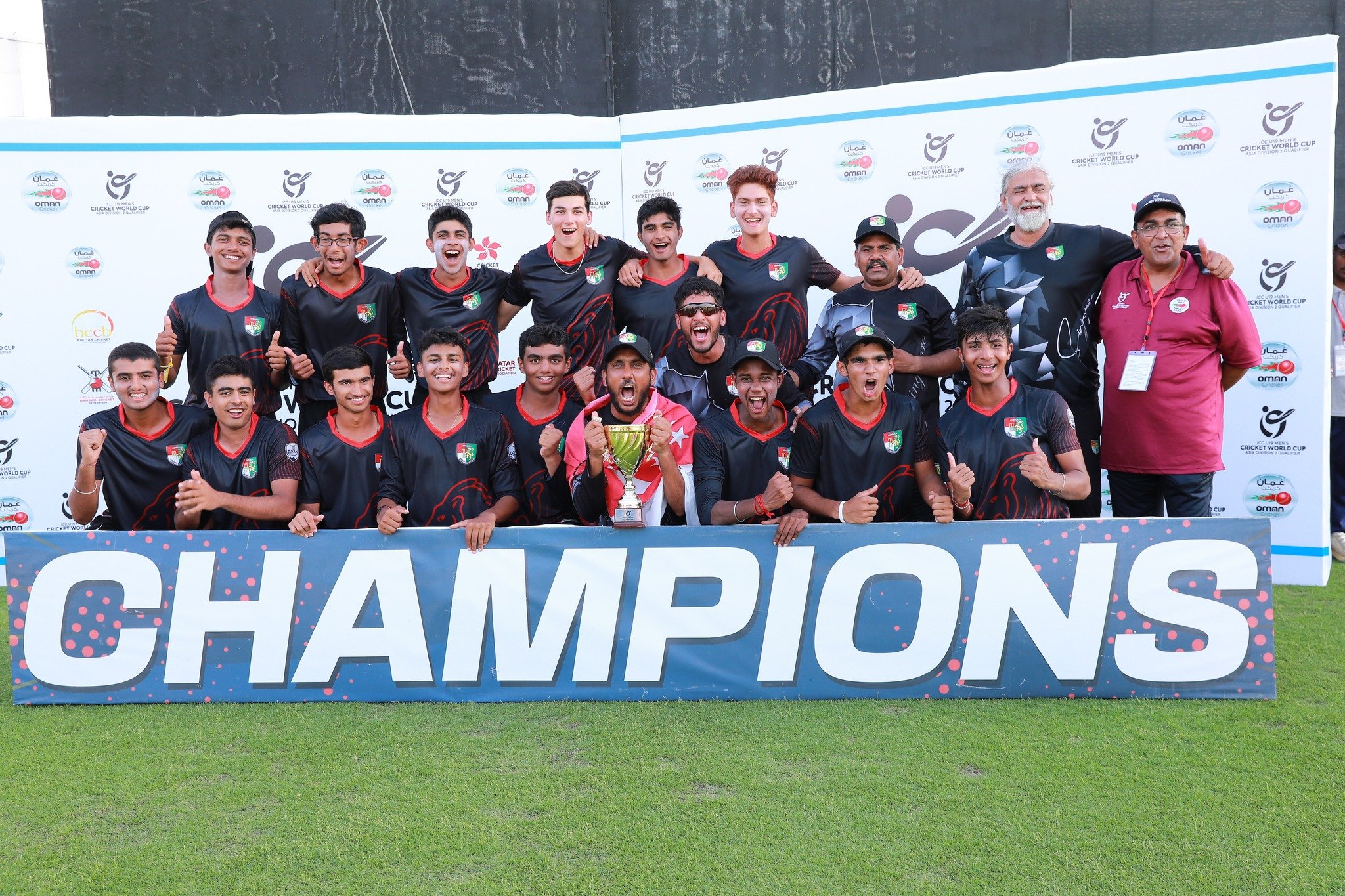 Team Singapore are Champions of the ICC U19 Men's Cricket World Cup (CWC) Division – 2 Asia Qualifier in Oman. Photo Credit : Singapore Cricket Association
7 October 2022 is a date which local cricket fans in Singapore will remember, since the start of the global pandemic almost 3 years ago, It marks a moment which the Republic's national cricket scene took a major step yet again, towards the overall development of the sport. Over in Oman, Team Singapore moved 1 notch closer to booking their place in the Under-19 Cricket World Cup for the very 1st time. And that's by defeating Hong Kong in the Finals and winning the World Cup Qualifiers Asia Div-2 Championship, without having lost a single match! The victory cemented the Republic's place in the final round of qualifiers with 5 other teams in 2023. And the winner of that upcoming qualifying Div-1 series, will head straight to the ICC U19 World Cup in 2024 in Sri Lanka.
During the Group stage in Muscat, TeamSG defeated Thailand, Qatar and Hong Kong, to book their semi-final spot against Bahrain. The Republic's teenagers went on to defeat their Middle Eastern opponents by 10 wickets, and setup a rematch against Hong Kong in the grand finale. And in the finals, Vihaan Maheshwari struck a century and Aaryan Modi's half-century powered Singapore to a 5-wicket victory!
The journey to make the cut for the final round of the U19 world cup regional qualifying series once again, was a real cause for celebrations. And a little semblance of the recognition and euphoria was witnessed with a "Heroes" welcome at Changi Airport by family members, friends and onlookers upon the team's return from Oman.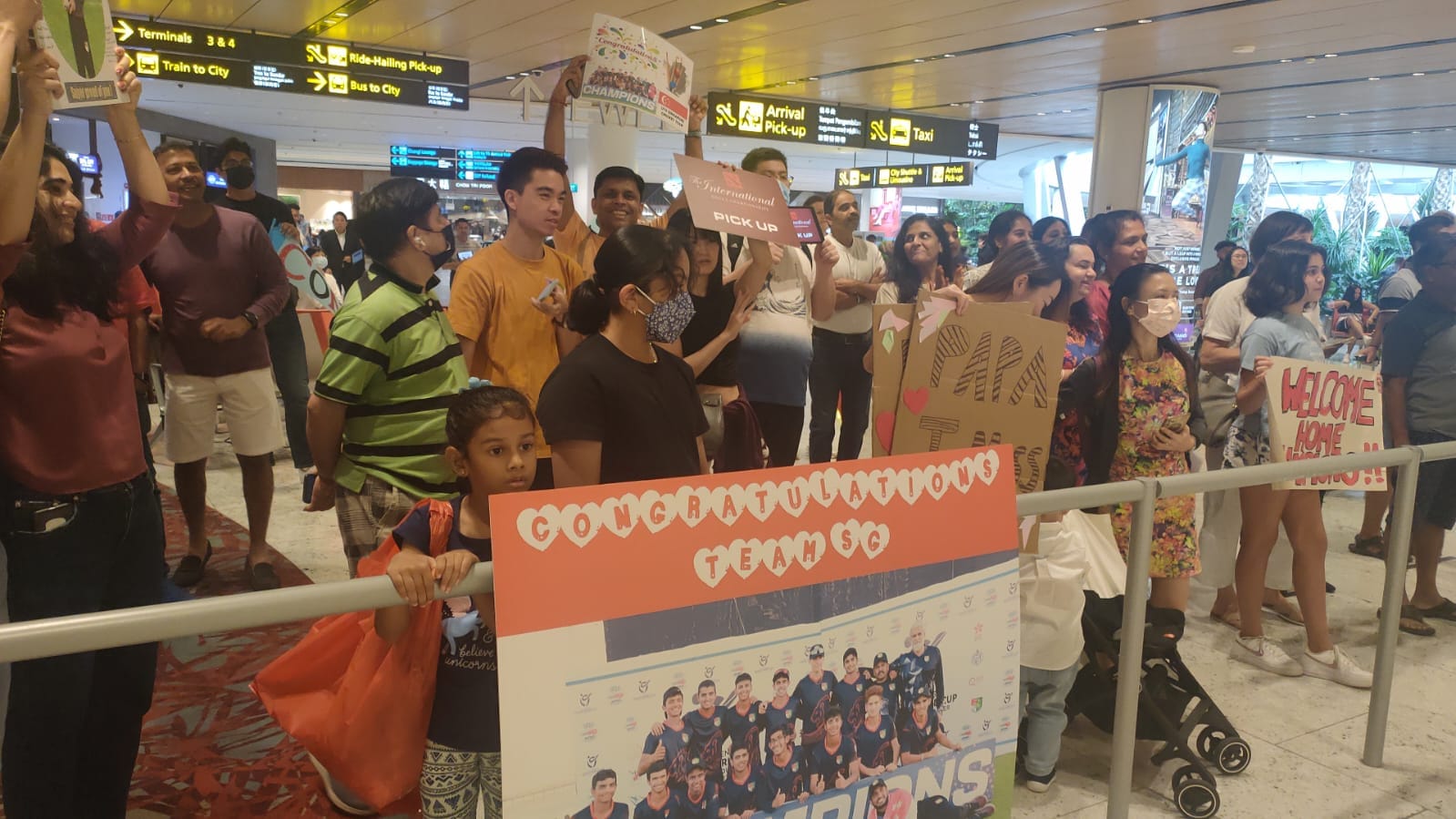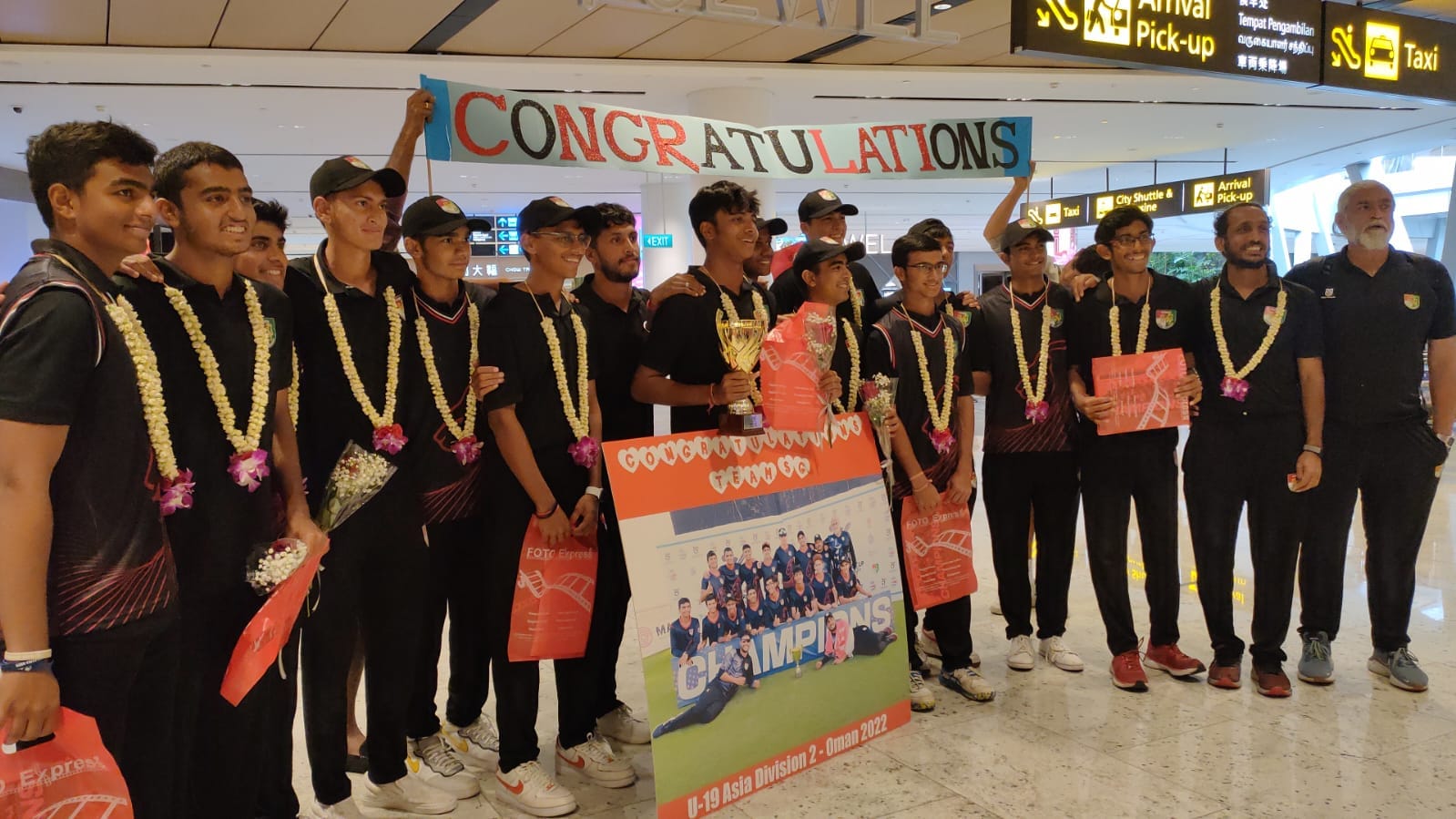 TeamSG's return at Changi Airport. Photos Credit : Singapore Cricket Association
Come 2023, Team Singapore will face Hong Kong, Kuwait, Malaysia, Nepal and hosts United Arab Emirates in the final round of the regional qualifiers. Meanwhile, it's been 6 weeks since the Republic's triumph in Oman. And ActiveSG Circle caught up recently (via email) with TeamSG batsman Vihaan Maheshwari, who struck a century against Hong Kong in the grand final in Muscat. The 18 year old student at United World College South East Asia (East campus), joined the academy at Singapore's Cricket Association in 2012 and has been with the national setup since.
Q : Before this qualifying tournament, what was the target set by Head Coach Shoib Razak for the Under-19 squad?
Vihaan : The goal was simple, our coach Shoib sir wanted us to focus on the process. Once we worked hard on the process, we knew the results would follow.
Q : How long has this team been together and how often do you train in a week?
Vihaan : In 2020, we were all in 3 different teams as part of the High Performance program which consisted of 45 players. But due to covid restrictions, our training was limited. Once Singapore opened up, we had a condensed squad which trained 3-4 times a week since January this year.
Q : When was the last time an U19 team from Singapore featured in the Div-1 regional qualifying stage of the World Cup?
Vihaan : Singapore's U19s last reached the final round of regional qualifying in Kuala Lumpur 2019.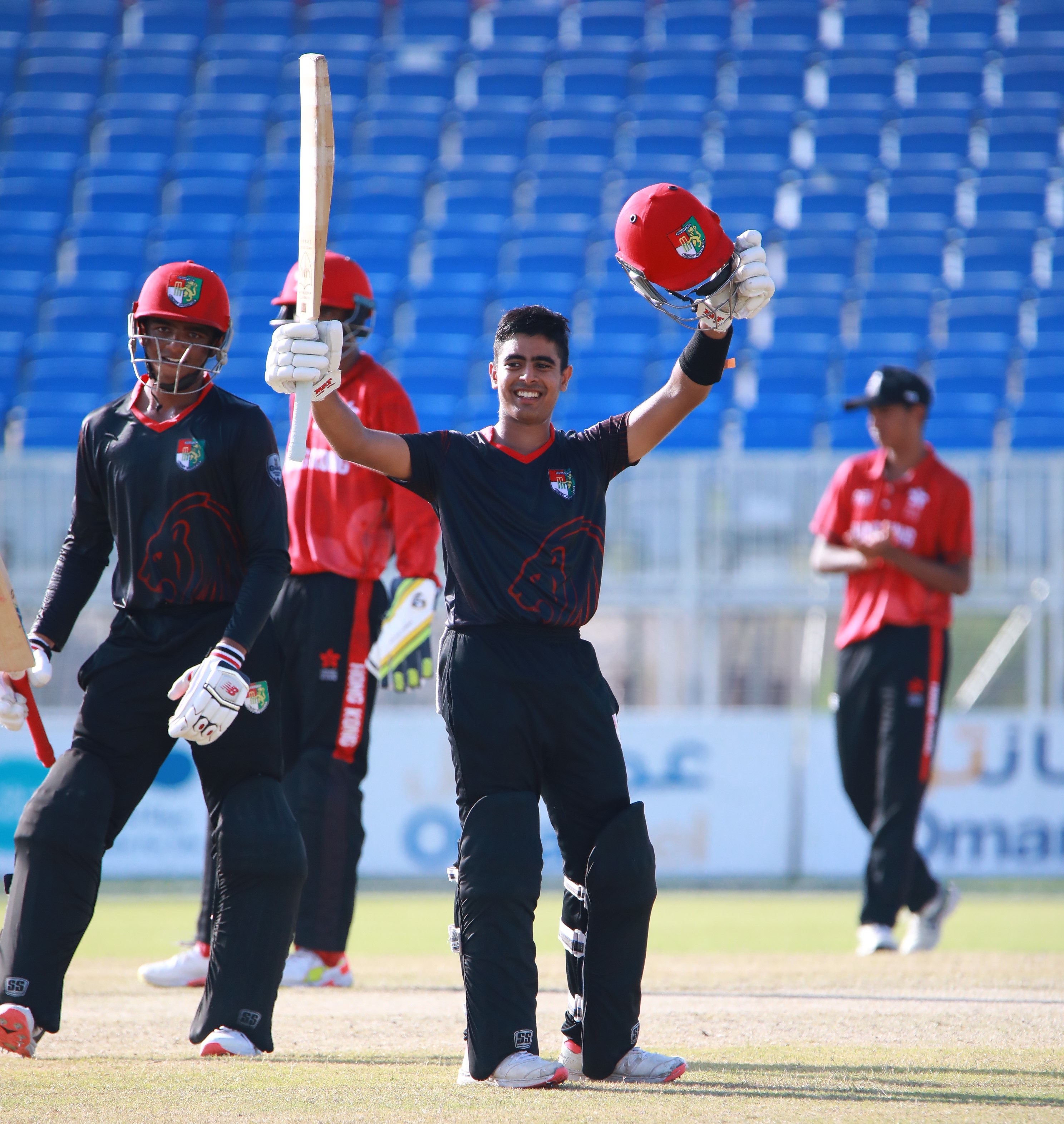 TeamSG's Vihaan Maheshwari competing in Oman. Photo Credit : Singapore Cricket Association
Q : How would you sum up the Team's performance against Hong Kong in the Final in Oman?
Vihaan : One thing that our team always carried through the tournament was the intensity and passion we would bring onto the field. This ensured we stayed aggressive in our bowling and fielding. The bowlers did an exceptional job to be consistent with their plans to restrict Hong Kong to 201/9 on a batting friendly wicket. When we went out to chase we lost 2 early wickets which pushed us onto the back foot. During that time partnerships were vital, where Sidhanth Srikant, Aaryan Modi and myself batted through.
Q : Having scored a century in the final, how would you assess your own performance?
Vihaan : It was great to contribute towards the win. In the beginning of the chase, the pressure was increasing due to the early 2 wickets and 7 runs on the board. But once I spent time on the crease with Sidhanth who was scoring at a quick rate, the momentum shifted into our hands. And once Aaryan came onto the crease, we had a simple plan to react to the ball, rather than think too much. This allowed us to rotate the strike and put the loose deliveries away to get closer to the target.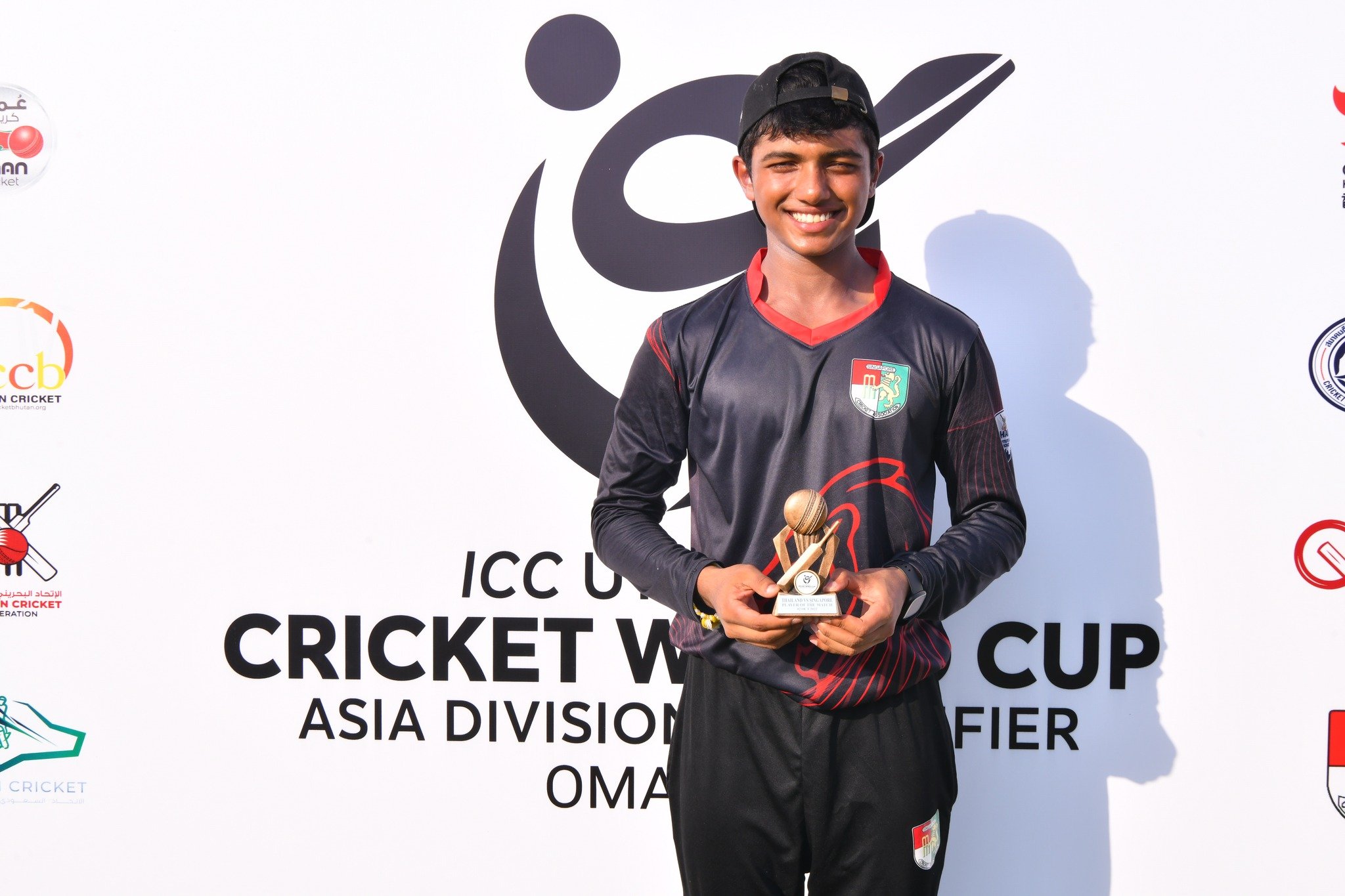 TeamSG's Sidhant Srikanth was awarded Player Of the Match, following the group clash win against Thailand. Photo Credit : Singapore Cricket Association FB Page
Q : What does the qualification for the final round with 5 other Asian teams, mean for Singapore cricket in general?
Vihaan : This is a great step for Singapore cricket as we have an opportunity to play in a World Cup. We are grateful to qualify into division 1, but need to ensure that we take this opportunity with both hands. Our coaches and the players have worked extremely hard, but we need to continue our work ethics to play competitively in the next qualifier.
Q : The final regional round with Nepal, Malaysia, Oman, Hong Kong and hosts UAE will take place in Feb 2023. Any news on how will your team prepare for this qualifying series - overseas training camp perhaps? Other friendly matches in the leadup?
Vihaan : In the near future, we will have training sessions in Singapore 3-4 times a week and practice matches.
TeamSG's Vihaan Maheshwari competing in Oman. Photo Credit : Singapore Cricket Association
In Singapore's last U19 Div-1 regional qualifying campaign in Kuala Lumpur 2019, the Republic could only manage a victory over Oman, but lost to Malaysia, Nepal, the UAE and Kuwait. Come Feb 2023 though, the current crop of players are looking to take on the challenge head-on and showcase their mettle once again on the world stage.
Recent Events & Programmes