Team Singapore
Tickets on Sale for Asian Water Polo Championships in Singapore!
by Circle, on March 9, 2023 9:56 AM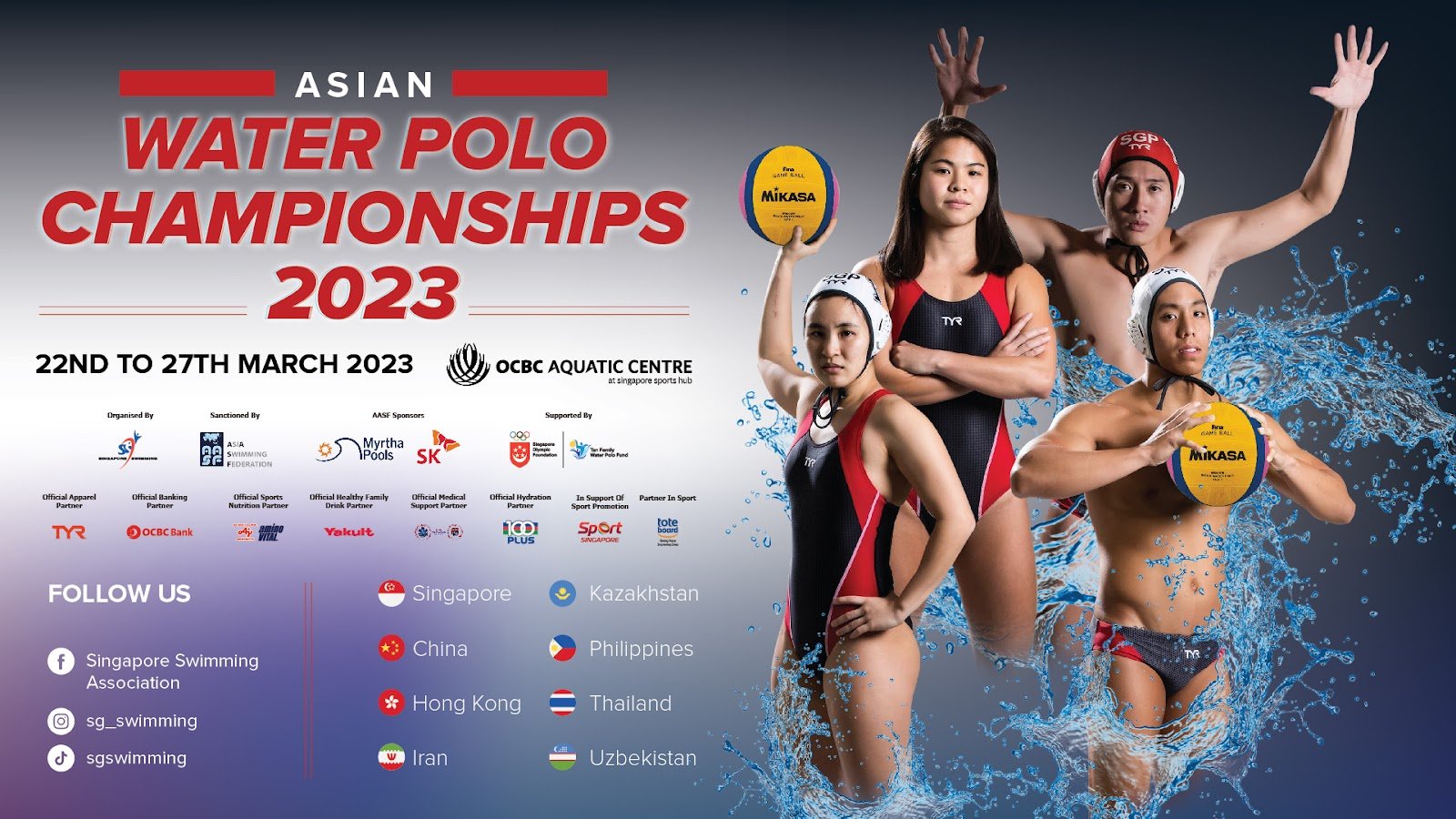 Event Poster Credit : Singapore Swimming Association
Some of the continent's top water polo teams will converge in Singapore for the Asian Water Polo Championships from March 22-27.
Asian powerhouses Kazakhstan and China will join top South-east Asian nations like Singapore and Thailand in the tournament that will serve as the qualifying event for the May 1-7 World Aquatics Water Polo World Cup, Division 2 Qualifier in Berlin. A total of 12 teams (8 men and 4 women) will compete at the OCBC Aquatic Centre, Singapore Sports Hub. And the top four men's teams and the top four women's teams will earn tickets to Berlin.
Said Mr Dominic Soh, Singapore Swimming Association Vice-President (Water-Polo): "The Asian Water Polo Championships is only second to the Asian Games when it comes to the most prestigious water polo event in our part of the world. Singapore is honoured to be given the opportunity to host an event of such stature. With the recent announcement that the 2025 World Aquatics Championships will be held in Singapore, we are on the lookout for competitions that will not only test our athletes against top opposition, but also allow us to gain more experience in hosting big events."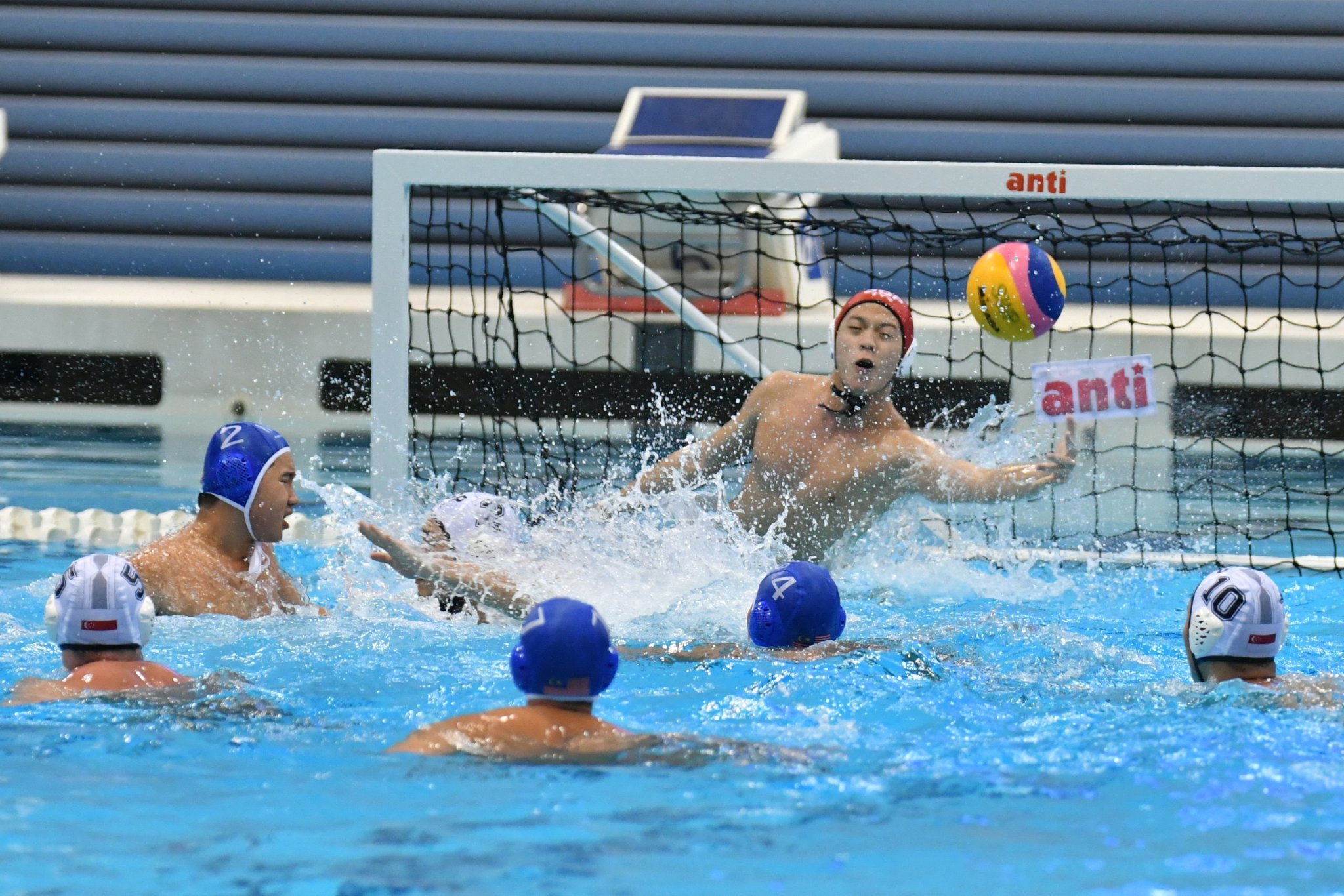 TeamSG vs Malaysia at Inter Nations Cup 2022. Photo Credit : Cheah Cheng Poh & Jia Xing
Hosts Singapore will take part in both the men's and women's competition, with the event serving as a good opportunity for the Republic to pit themselves against more established water polo nations. The men's national team comes into the event having won the 2022 Inter Nations Cup (a tournament pitting the best water polo teams in South-east Asia). They also finished 6th at last year's Asian Water Polo Championships. And at the same event, the women's team finished 5th.
"It will be a good test of how far we've come and how much we have to improve if we want to be one of the top water polo countries in Asia. We have set a goal of winning a medal at the 2030 Asian Games and events like this on home soil will be a good opportunity for our teams to show the home crowd what they are capable of," said Singapore's national head coach, Kan Aoyagi.
In the women's event, Singapore, Kazakhstan, Thailand and Uzbekistan will play each other in a double round-robin format. And in the men's event, Singapore have been drawn with Uzbekistan, Thailand and China in Group A. Kazakhstan, Hong Kong, Iran and the Philippines make up Group B.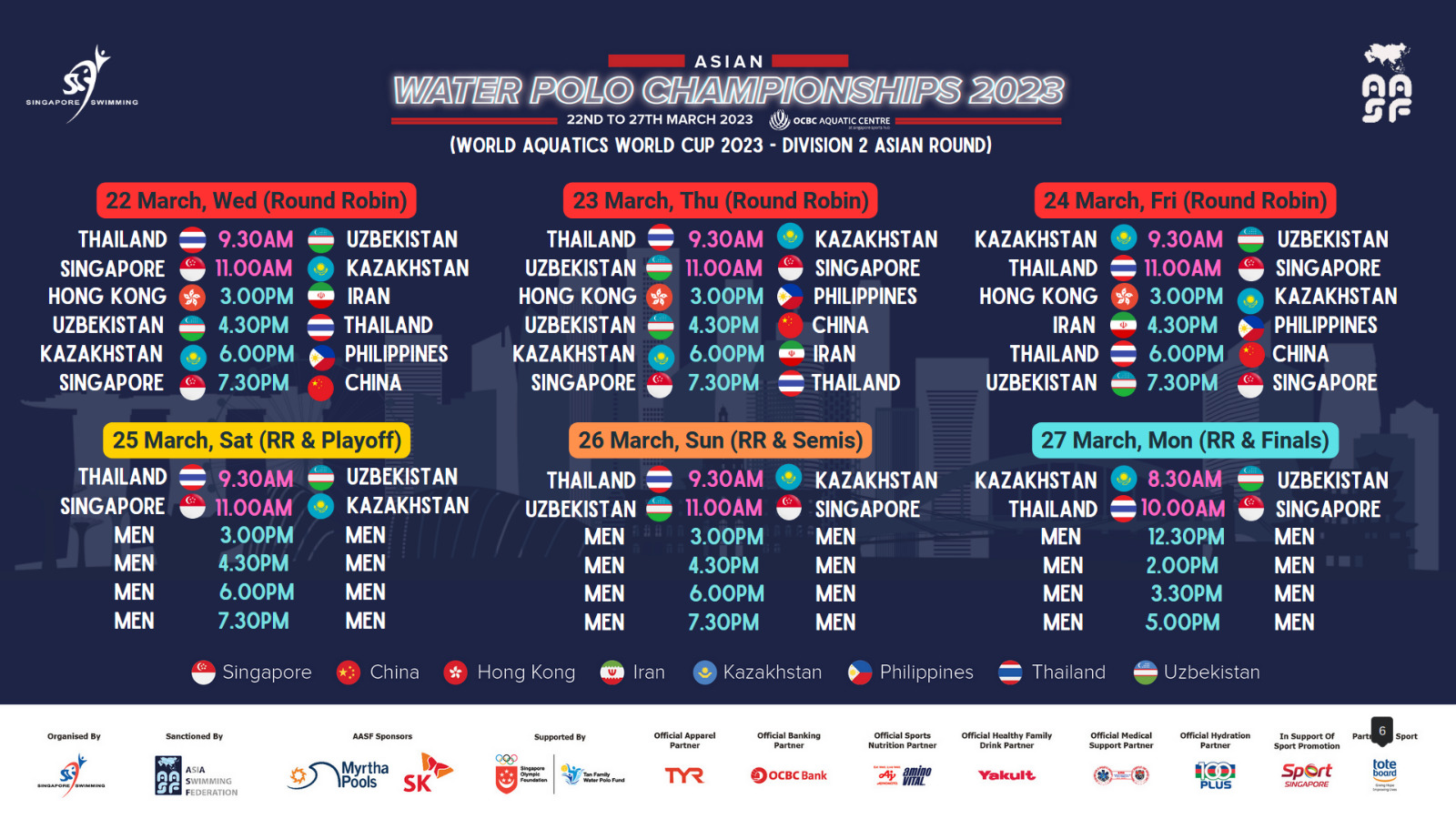 Competition roster credit : Singapore Swimming Association
The tournament draw throws up some interesting match-ups.
China-Uzbekistan will be Group A's most highly-anticipated match. While in Group B, favourites Kazakhstan will face their stiffest competition in Iran. Ahead of the Cambodia SEA Games in May, the tournament will also throw up a preview of the possible gold medal match-ups in both the men's and women's water polo events.
The Singapore women will take on their Thai counterparts twice in the double round-robin format and will hope to avenge a 13-9 loss to the Thais at last year's Asian Water Polo Championships. In the men's event, it is the Thais who will be seeking redemption after Singapore beat them 12-9 on home soil at the 2022 championships. The result saw Singapore finish the tournament in sixth place, one ahead of the Thais.
Tickets for the event range from $10 to $20. A bundle of four matches for the day is going at a discounted price of $30 per person. Tickets can be purchased here.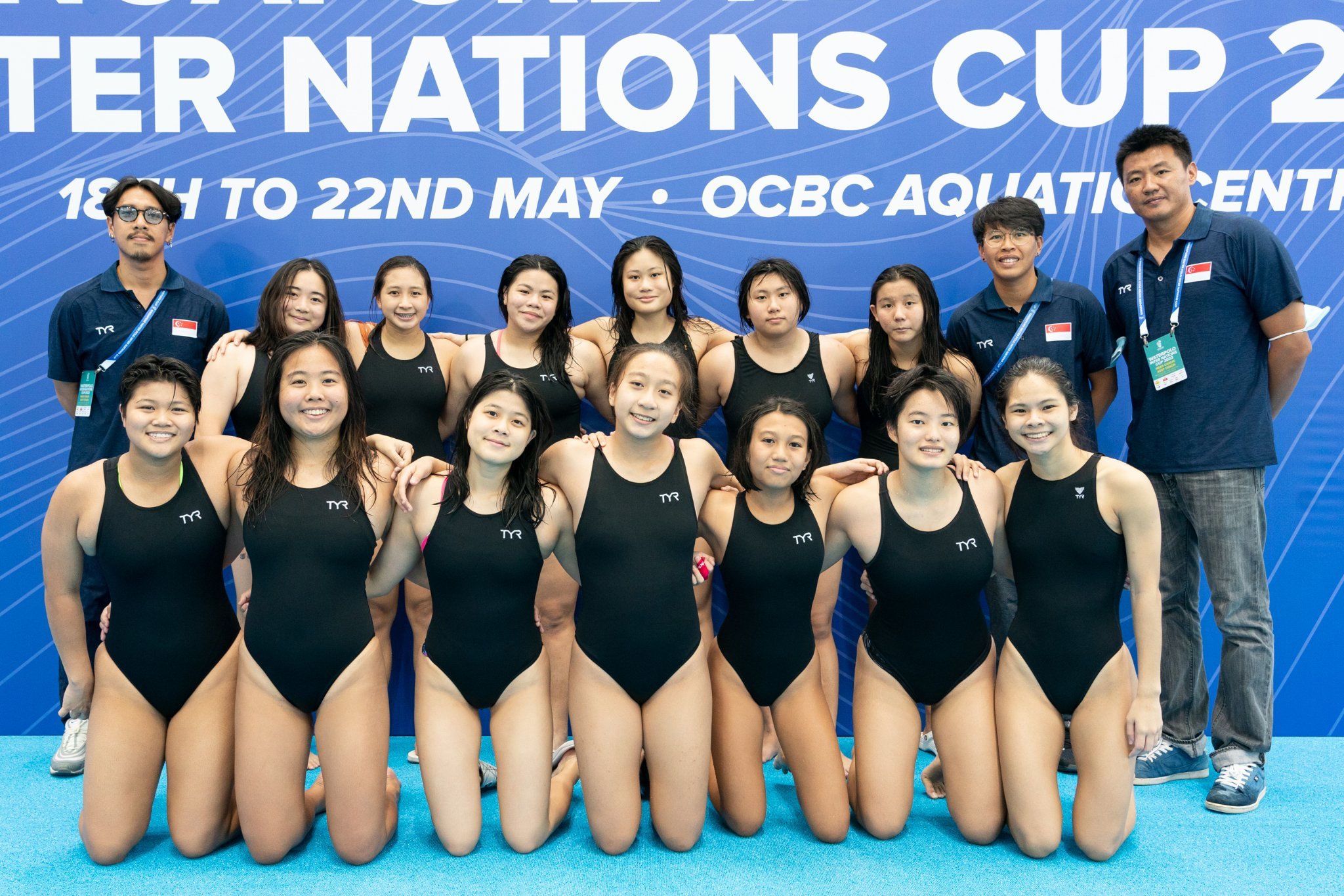 Team Singapore at the Inter Nations Cup 2022. Photo Credit : Colin Ong/Singapore Swimming Association
Recent Events & Programmes