Inspirational Stories
Tributes pour in for late great Team Singapore winger, Mat Noh!
by Circle Stories, on September 19, 2021 16:00 PM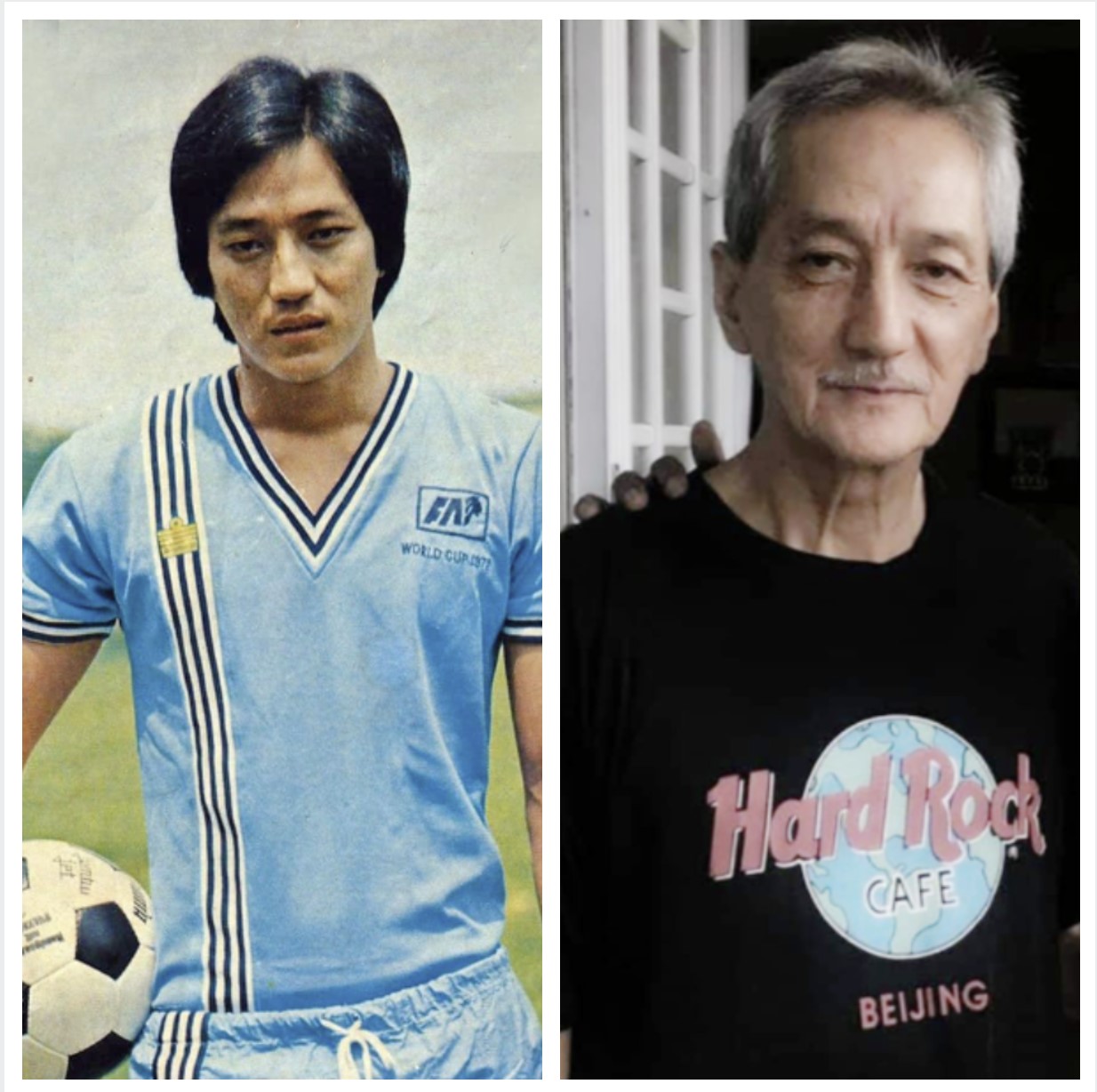 (Photos of Mohd Noh : By John W Edwards and Rahimah Rahim Facebook Pages)
By Raj Kumar
Messages of condolences and tributes have been posted online since news of the passing of Mohamed Noh Hussein. Affectionately known as "Mat Noh", the 67 year old was admitted to hospital on Sunday morning (19 Sep) due to a heart attack and passed away this morning (20 Sep).
He was only 26 when he left Singapore's National football team. This was reportedly after defending champions Singapore, lost 4-0 to Selangor in the 1981 Malaysia Cup Final at the Merdeka Stadium. It also prematurely, brought the curtain down on the international career of a player, who dazzled football fans both locally and regionally.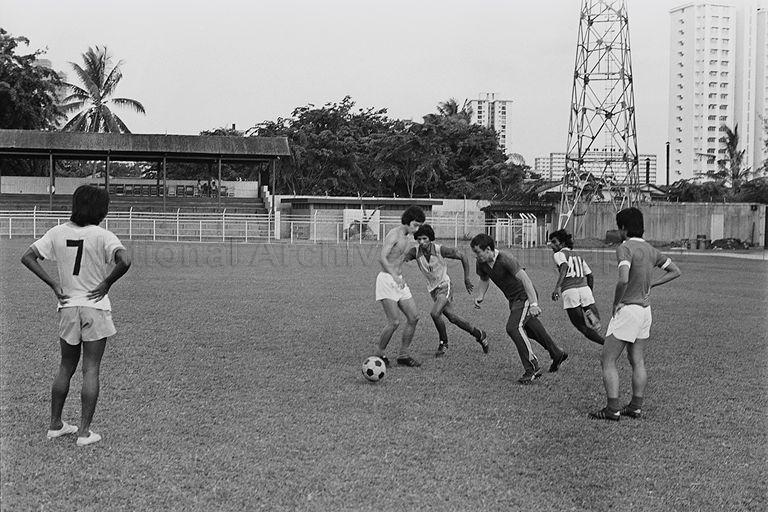 Mat Noh (topless) training in 1973 with national team-mates at Jalan Besar Stadium. Photo Credit - National Archives of Singapore
Often referred to as "The Allan Clarke (Leeds United Legend) of Singapore", his dribbling skills, clever headers and body feigns were almost unequalled at his time. And his poster-boy looks, made the shy player, usually the focus of attention with the media and the fans.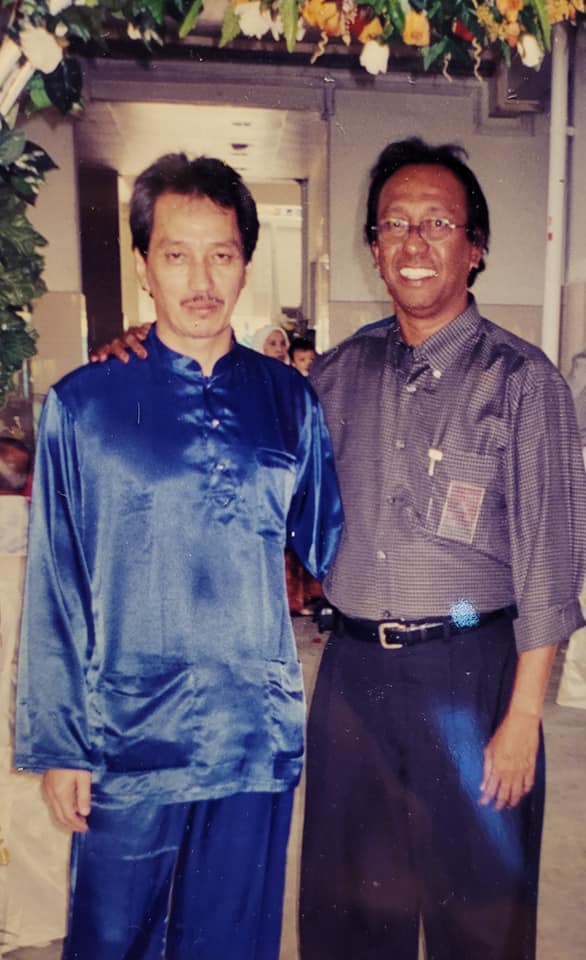 (Mat Noh with former 1970's national team-mate, the late Dollah Kassim - Photo Credit : Ezzad Dollah's Facebook Page)
Mat Noh is believed to have joined the senior national squad as a 19 year old in 1973, under the tutelage of former national coach, Mike Walker. And over the next 8 years and donning the Number 8 jersey, he went on to represent Singapore at the SEA Games, Olympic and World Cup qualifiers. He's also believed to have featured in all 7 Malaysia Cup finals from 1975 to '81, with victories in '77 and 1980 respectively.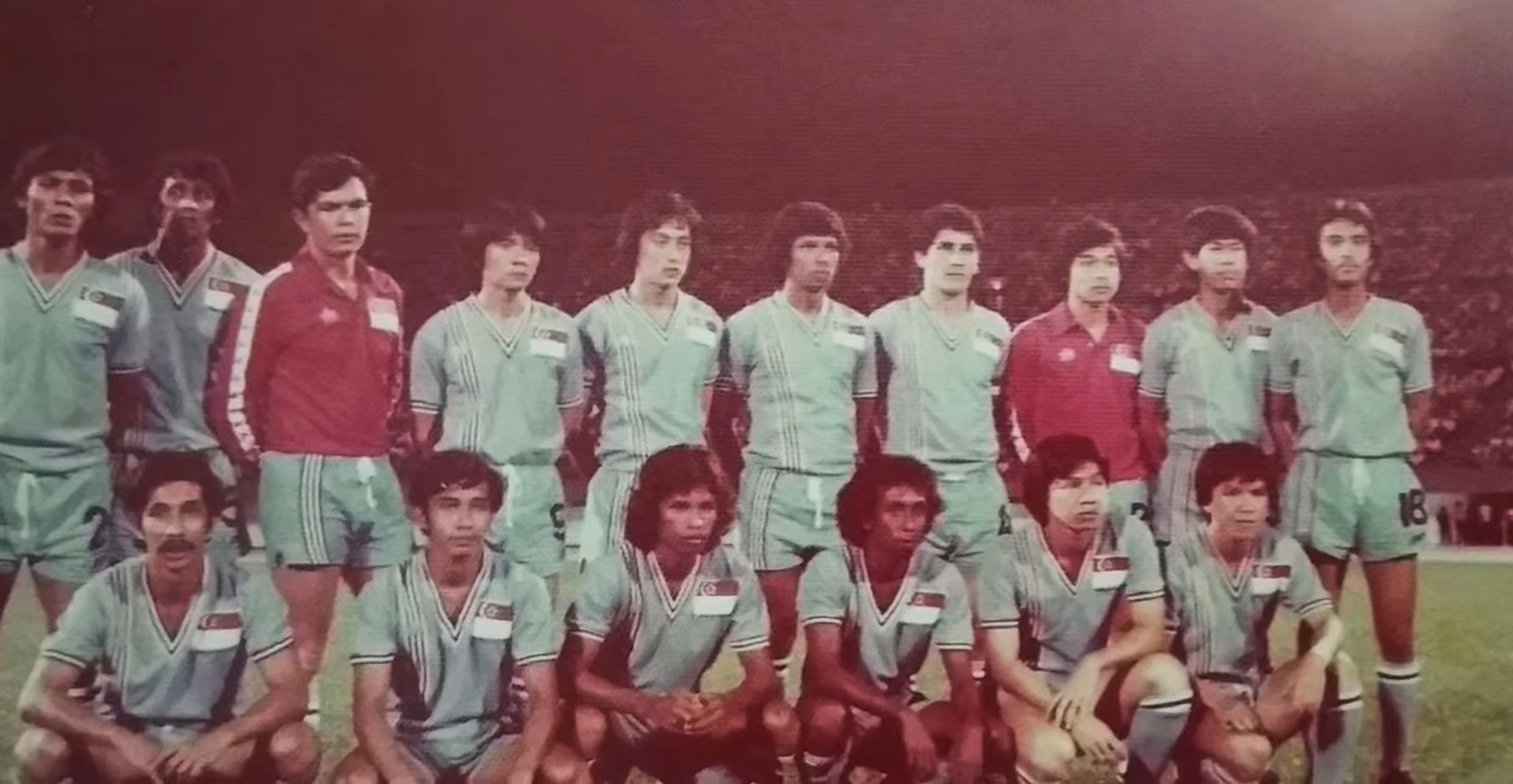 (1977 TeamSG - Mat Noh is in the Back Row, 5th from the Left - Photo from ex-Lion Quah Kim Song)
Speaking to Circle News (Sport Singapore), here's a list of tributes from friends and fans alike :
Quah Kim Song : Class of 1977 Malaysia Cup winning squad
"Never a bad word to anyone, a true gentleman on and off the field. RIP my friend."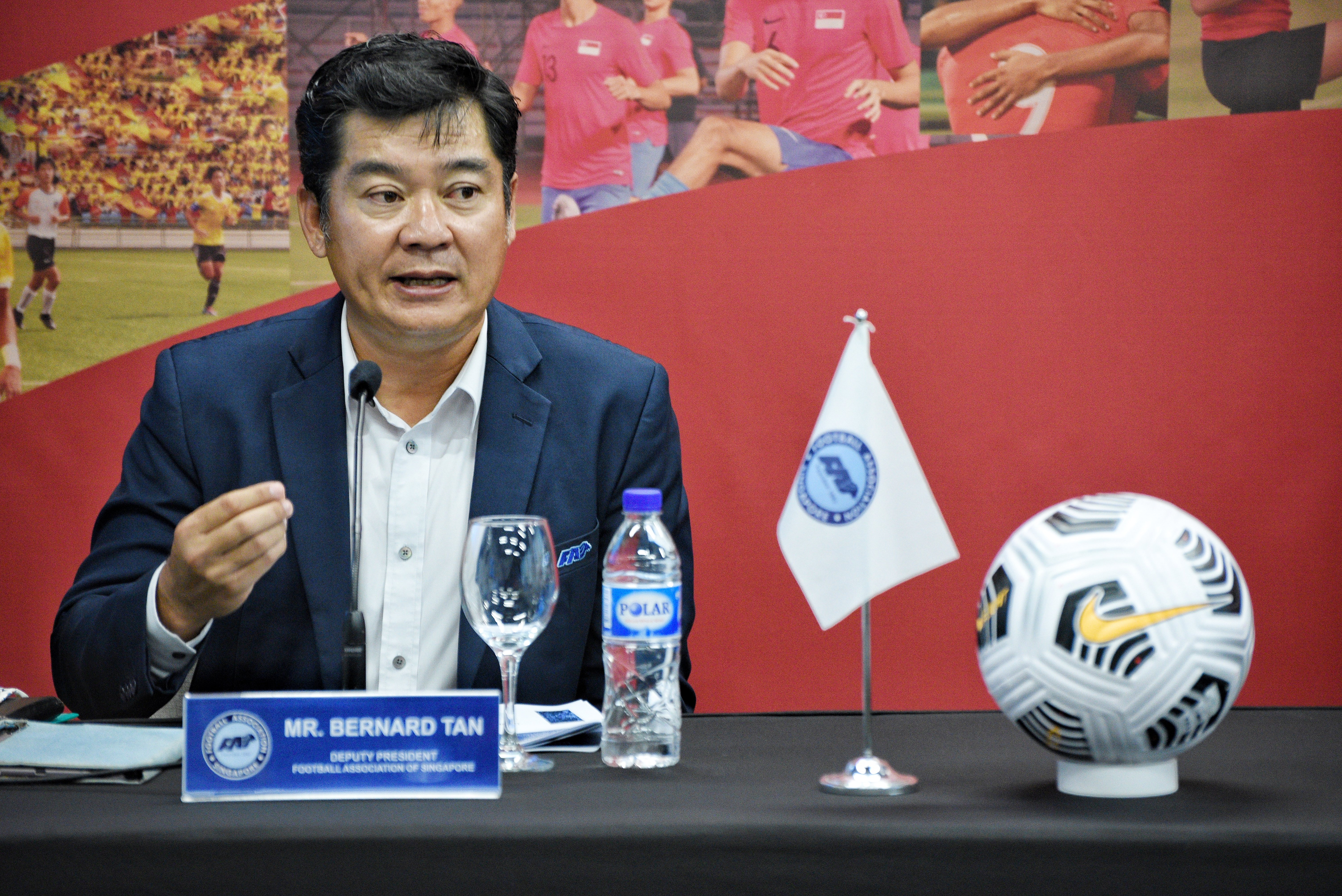 Bernard Tan : Vice-President, Football Association of Singapore
"I grew up in an era where Mat Noh was a household name. He made up a midfield trio, that made all Singaporeans proud. His persona was displayed by the way he played. He was always calm and self-assured. He is a legend of Singapore Football and will be missed."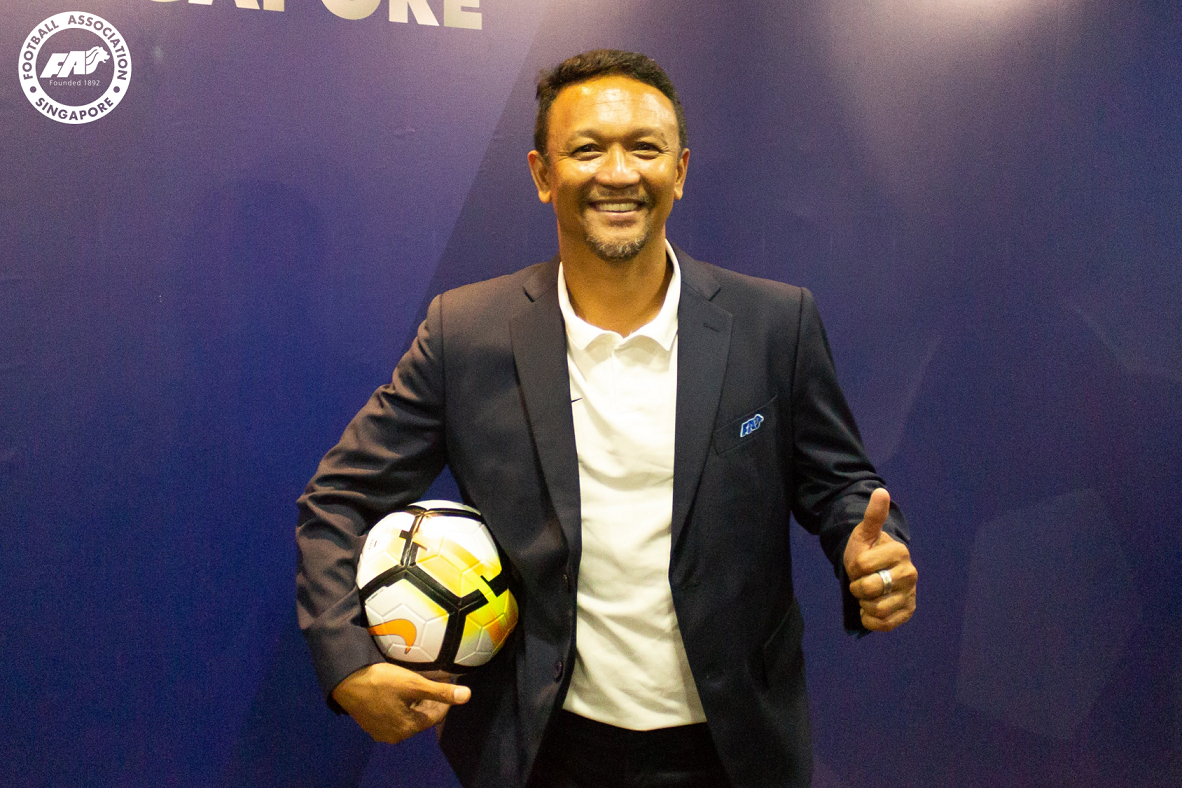 (Former Captain of Singapore Lions, Fandi Ahmad - Photo by FAS)
"Mat Noh is pleasant and a soft-spoken person. A very elegant footballer to watch when he plays and doing his magic. Nicknamed "Allan Clarke", I have to Thank him always for giving me advice and fetching the late Razali and myself at the bus stop on the way to morning training."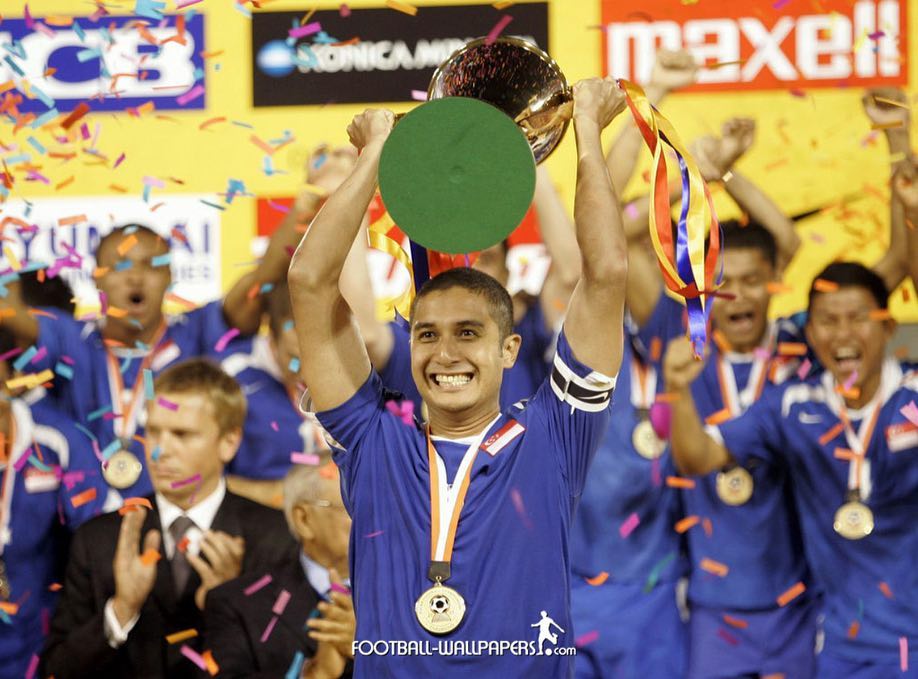 (Former Captain of Singapore Lions, Aide Iskandar - Photo from Aide's Facebook Page)
"I am deeply saddened by the passing of Mat Noh. The late Mat Noh was an inspirational player to many players during his era including myself. We have lost a gem and one of the greatest players, Singapore's ever had. My condolences to the family and May his soul be placed amongst the righteous! Al-Fateha."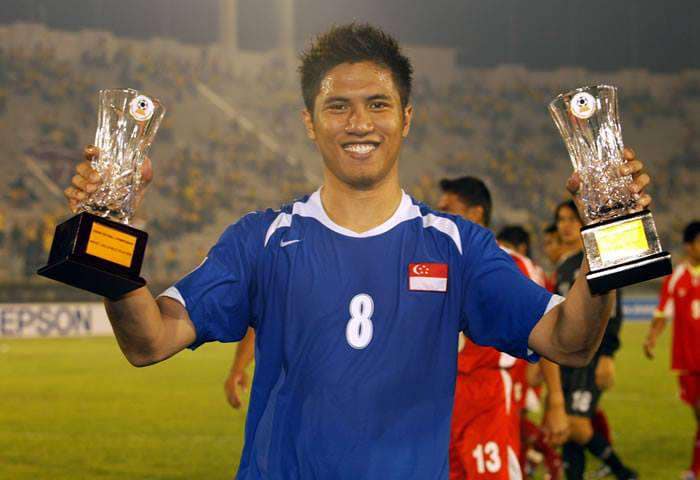 (Former Striker of our Singapore Lions, Md Noh Alam Shah - Photo from Alam Shah's Facebook Page)
"Saddened by the news of a player, who inspired me due to the same name we carried! Never had a chance to see the late Noh play. But stories of him being told to me by all, made me imagine what a great player he was and I pushed myself to follow his footsteps....So long and rest well, Mohd Noh.
Thanks for the legacy you have left behind.
Majulah!!!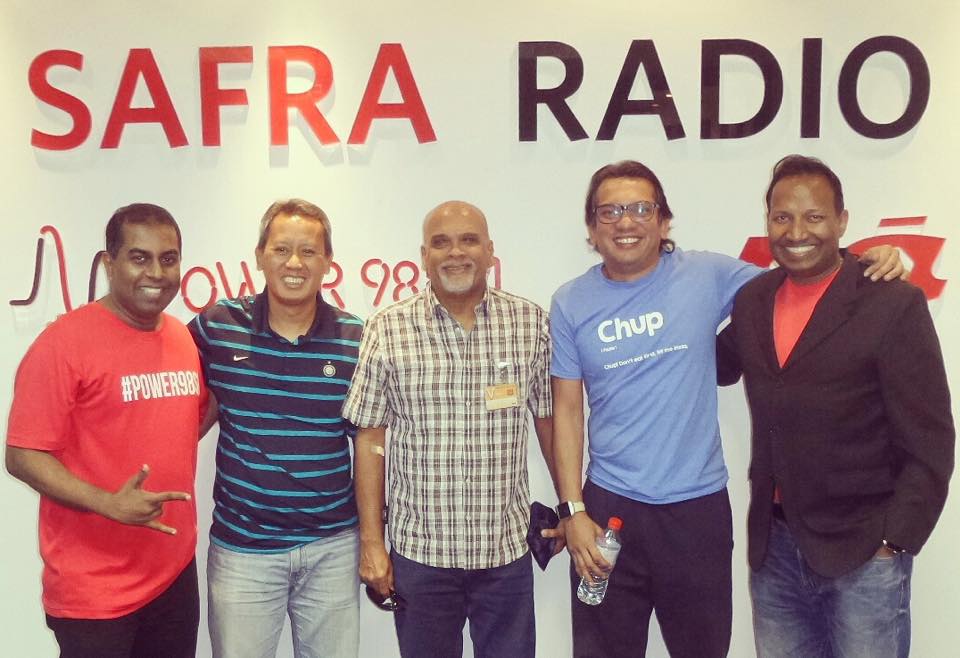 (Former Singapore National Coach, PN Sivaji (Middle of Photo) Credit - Raj Kumar)
"Unassuming. Graceful as a swan on the pitch. Despite his popularity he managed to stay out of the limelight. He was part of a 3-man corner kick routine, which almost always confounded our Msia Cup opponents. This was during Michael Walker's time. If I recall correctly, it included a bicycle kick by Jafar Yacob at the near-post ending with a header at the far post!
RIP to a great footballer who like the class of 77 brought us so much joy."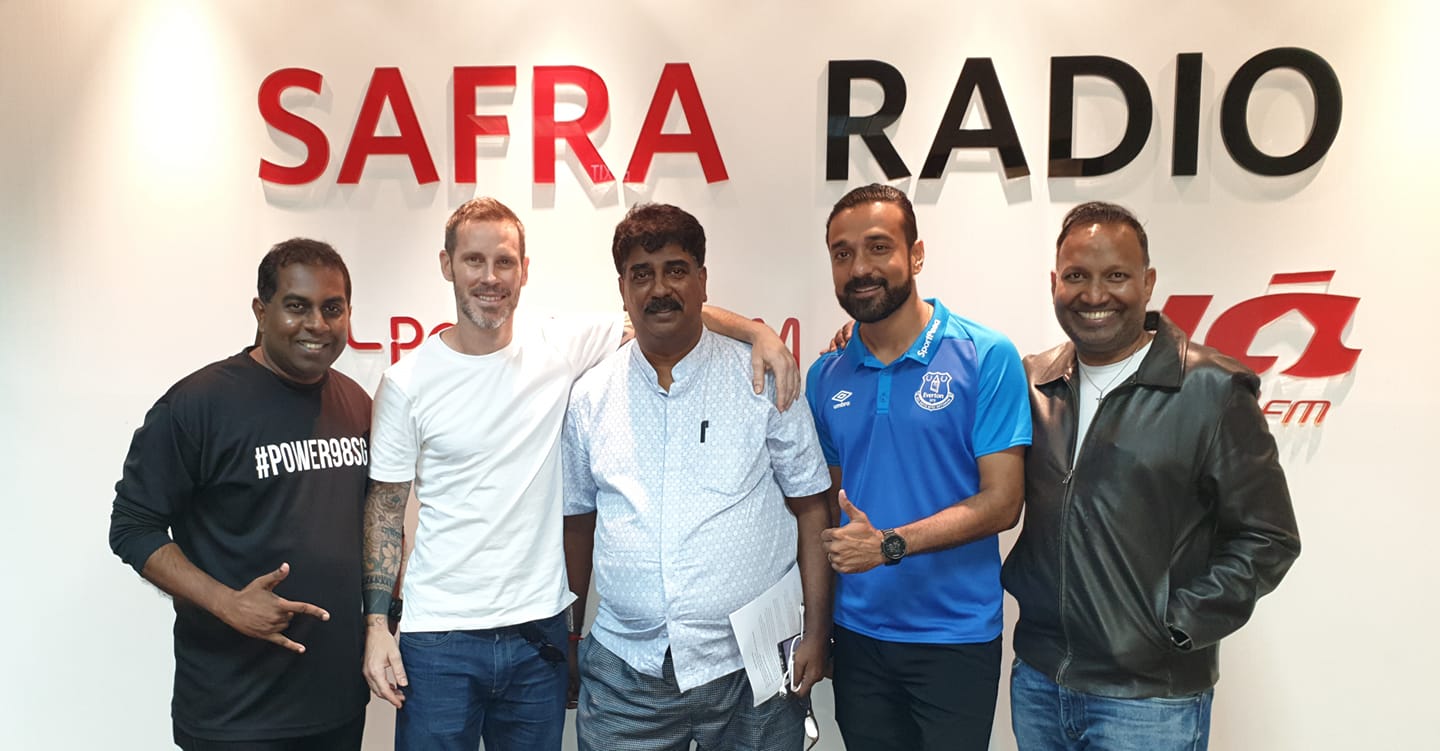 (Former GM of Woodlands Wellington FC, R Vengadasalam
(Middle of Photo) Credit - Raj Kumar)
"Back in 1977 at the Toa Payoh Stadium, I had the privilege to play against Mat Noh, when I was a 17 year old teenager. This was in the National Football League 1 and I was featuring for Sembawang while Mat Noh was in the colours of Toa Payoh United. How elegant he was on the field! I'd been cheering for him since 14 years old and I finally got a chance to play against 1 of the most talented players of my generation. WOW!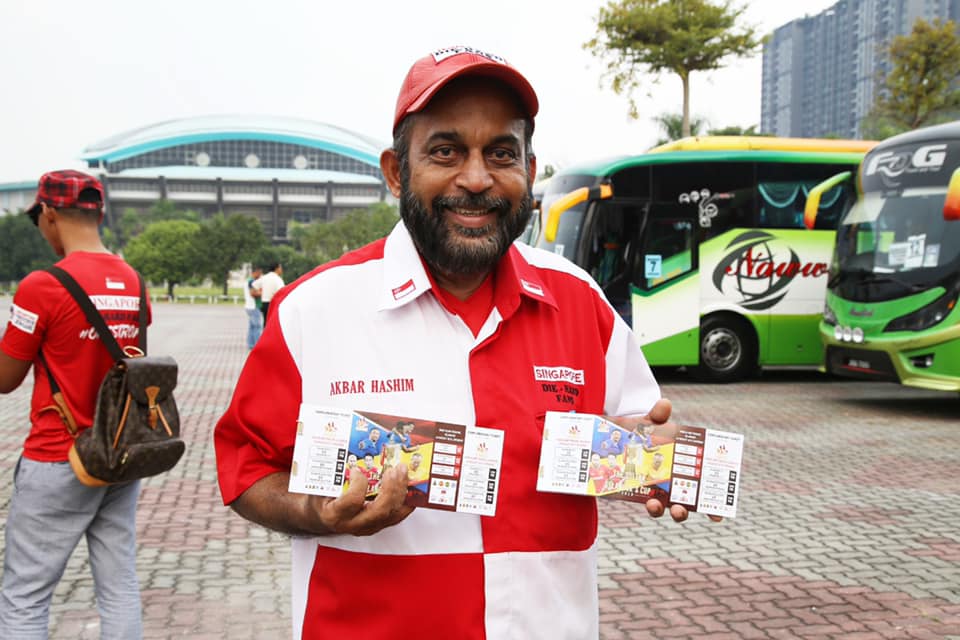 (Veteran Singapore Lions Fan and Football Tour Operator, Akbar Hashim - Photo from Akbar's Facebook Page)
"Nobody can play like him! Mat Noh played like Alan Ball (former England midfielder) and he's the only footballer, who has a song under his own name, sung by his former wife, Rahimah Rahim!
May Allah swt blessed him to jannah Ameen Ya Raab."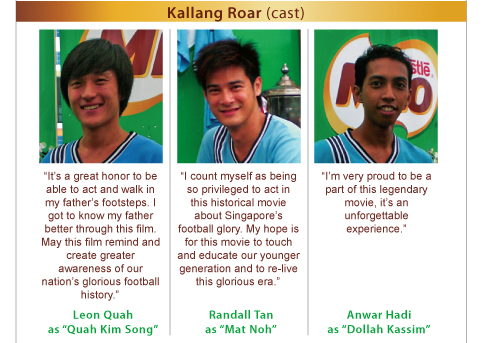 (Actor, Emcee and Brand Ambassador, Randall Tan - Photo from Randall's Facebook Page)
Randall Tan, portrayed the role of Mat Noh in the 2008 feature length production, "Kallang Roar - the Movie". And upon learning of the passing of the talented winger, Randall said, " I didn't get to meet or interact with him, as he was already a bit of a recluse (in 2008). He was a quiet and humble man, who was remembered fondly by his team-mates and was an amazing footballer."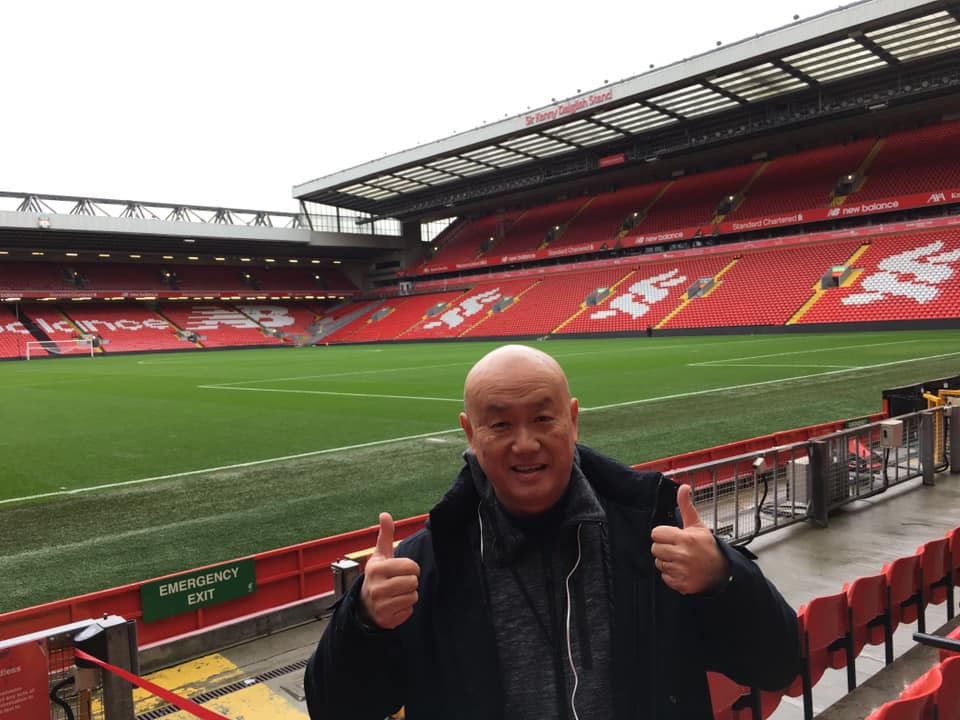 (Singapore Lions Fan, Christopher Wong : From Christopher's Facebook Page)
"I'm saddened to learn of the passing of another local footballing legend from the 70s era....Mohamed Noh will forever be remembered for his winning goal from the penalty spot in the Pre-World Cup thriller against the star-studded Malaysian team in 1977, in front of my Dad & me & 59,998 Kallang faithful.
Cool, calm & stylish, he consistently embarrassed defenders with his delightful body feints down the wing. And off the field, his good looks made him the heart-throb of many a female fan.
Mat Noh....thank you for your service to Singapore Soccer.
May you Rest In Peace."
Raj Kumar's been in Singapore's sports reporting and broadcasting scene since 1997. He was the former Sports Editor and Presenter on Power 98FM (SAFRA Radio) and 938LIVE (Mediacorp Radio). Over the years, he travelled to report on Team Singapore at the 2008 Beijing Olympics and 2012 Olympiad, excluding 4 SEA Games cities. As a familiar voice and face on Radio, TV and online sports, he has produced and hosted more than 600 talkshows and programmes.
Recent Events & Programmes