Team Singapore
Women In Sport: Singapore's Game Changers
by Circle Stories, on March 7, 2022 16:00 PM
2021 has been a fantastic year for Singapore sports, with multiple athletes breaking the mould to reach the coveted top. It was a strong rallying cry that showed how we can overcome all odds to achieve success, and live better through sport. In this article to commemorate International Women's Day, we shine the spotlight on our local female sportspersons who made it big in 2021.
Yip Pin Xiu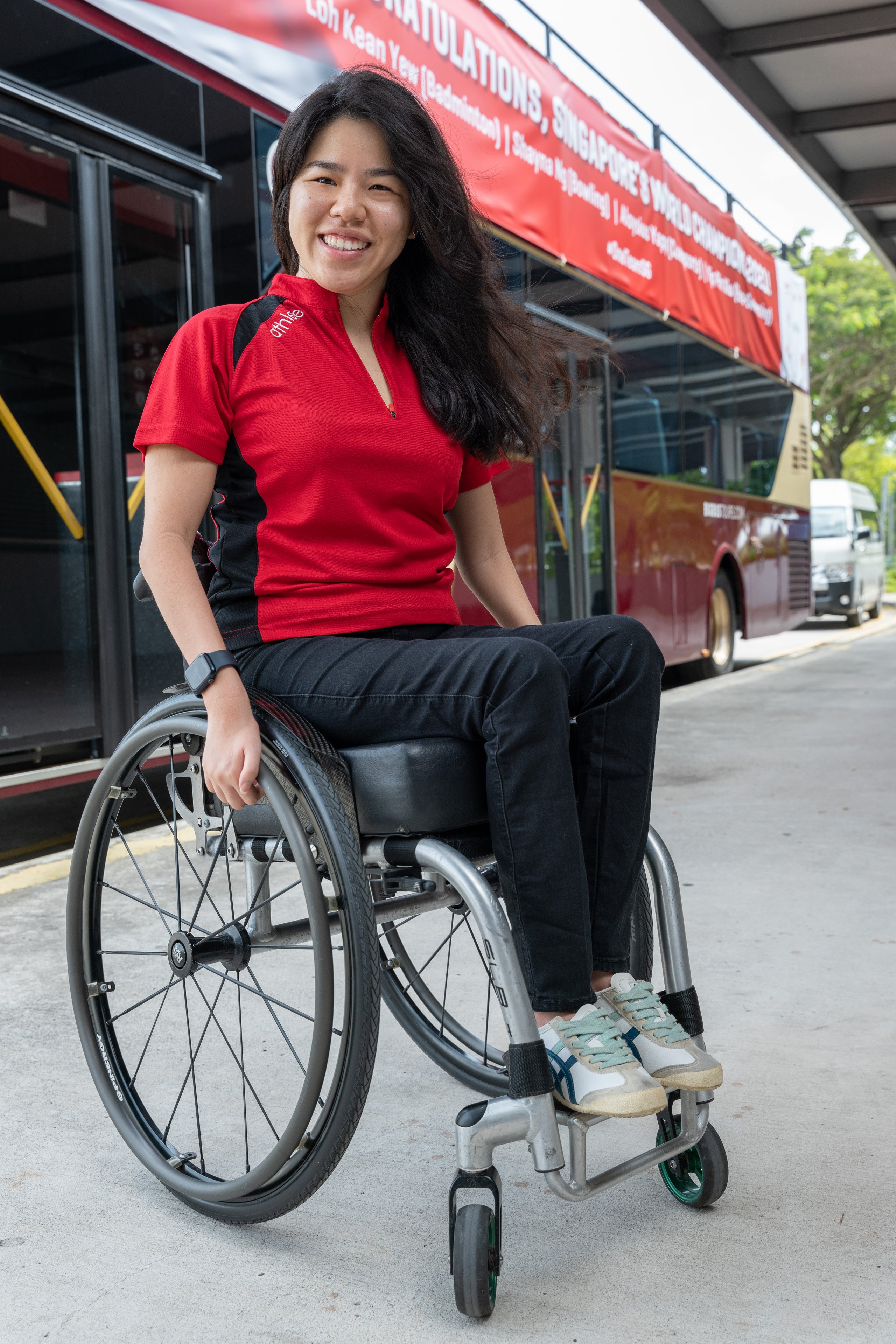 The biggest splash no doubt came from our most decorated Paralympian, Yip Pin Xiu, when she successfully defended her two Gold medals in the 50m and 100m Backstroke (S2) at the 2020 Tokyo Paralympics.
Yip has a condition called "muscular dystrophy", which is a syndrome that slowly breaks down her muscles as she grows older. Because of her condition, young Pin Xiu had to rely on walking aids such as braces, and later, wheelchairs to help her get around.
Her competitive journey started at age 12, and within a year she started winning medals on the international stage. Then, at just 16, she became one of the six athletes to represent Singapore at the 2008 Beijing Paralympics. Despite posting the World Record during the heats, it was early heartbreak for her in the 50m freestyle (S3) event after being narrowly pipped to the title. But with a silver in her pocket, Yip bounced back two days later in the 50m backstroke (S3) to shave two seconds off her own world record and win gold in 58.75sec - a first for Singapore at the Paralympic Games.
At the age of 29, Yip blazed her own path both in and out of the pool. Not many Olympians can claim to last 3 Olympic Games. Our Yip not only managed that impressive feat, but did so with flying colours, with 5 Gold and 1 Silver medal (and counting) over 13 years and 4 Paralympic Games.
As the inaugural awardee of the President's Award for Inspiring Achievement, Yip's ongoing story is no doubt an inspiring one. She is the shining role model for women (and all Singaporeans) in our own pursuit to overcome personal adversity and lead inspiring lives.
Yu Mengyu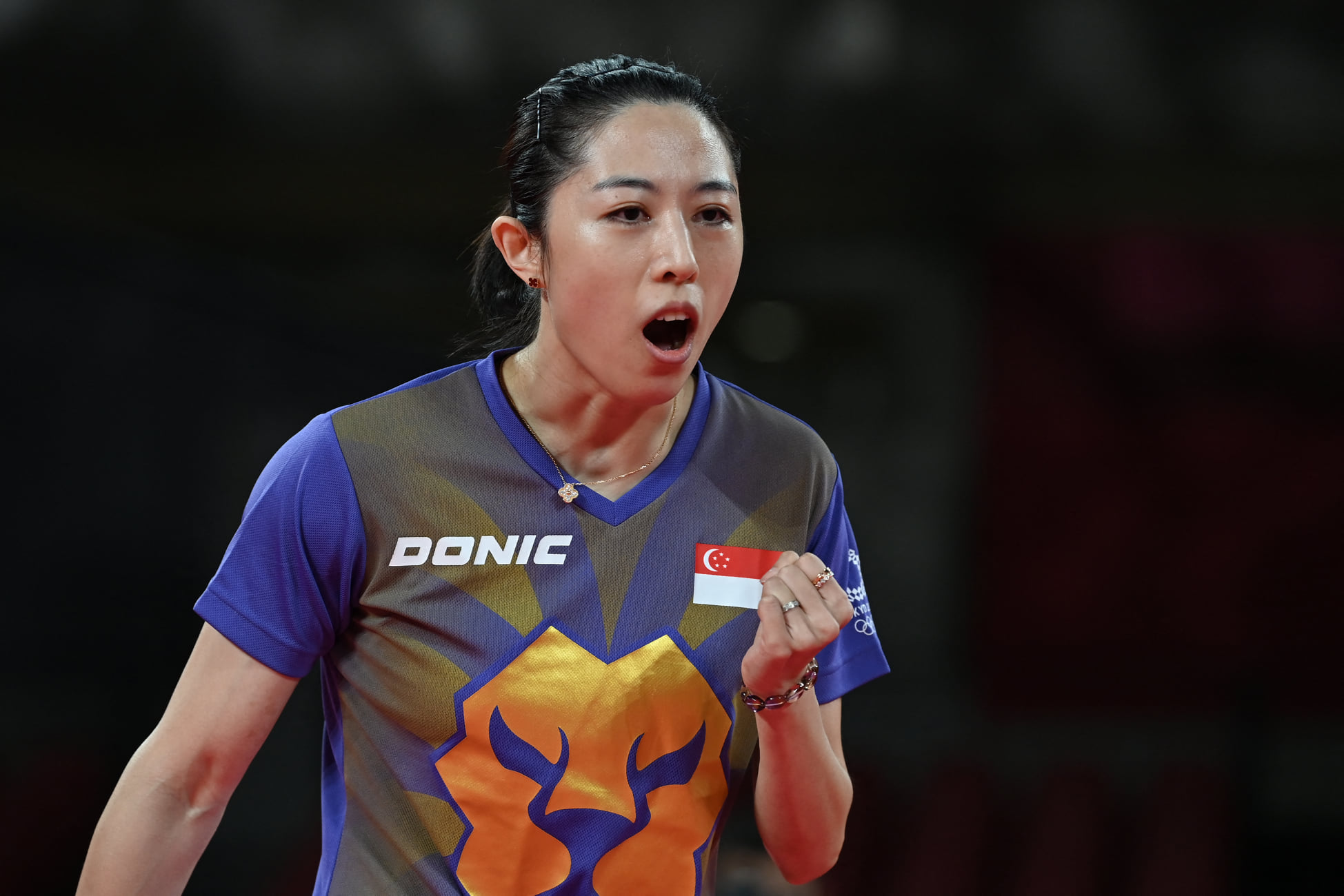 Over on the Olympic stage, the surprise package was Yu Mengyu, whose inspired run to 4th place gripped the nation.
Great expectations were placed on her and her teammate, Feng Tianwei, who was part of the outfit that won Singapore's first Olympic medal as an independent nation. Feng's unfortunate exit in the Round of 16 meant that medal hopes fell onto Yu, who was only a peripheral (but still important) member of the Singapore squad that upset the People's Republic of China delegation to clinch the 2010 World Table Tennis Championships.
Yu had just about the toughest draw possible, being pit against 4 of the world's top 10 ranked table tennis players. Entering the competition as the 47th seed, Yu went on a giant slaying run, felling the then 8th and 10th seeded player en route to the semi-finals.
There, she faced the eventual champion, Chen Meng. She gave it her all, even while she had an old back injury flaring up at the most unfortunate of times.
Despite not having an Olympic medal to show for her efforts in her final Olympic bow, Yu can hold her head up high. A classy swansong for an unassuming athlete. Her story of defying all odds will serve as a great example to her fellow women in their own pursuits of excellence. We wish Yu all the best in her future endeavours.
Shayna Ng and Cherie Tan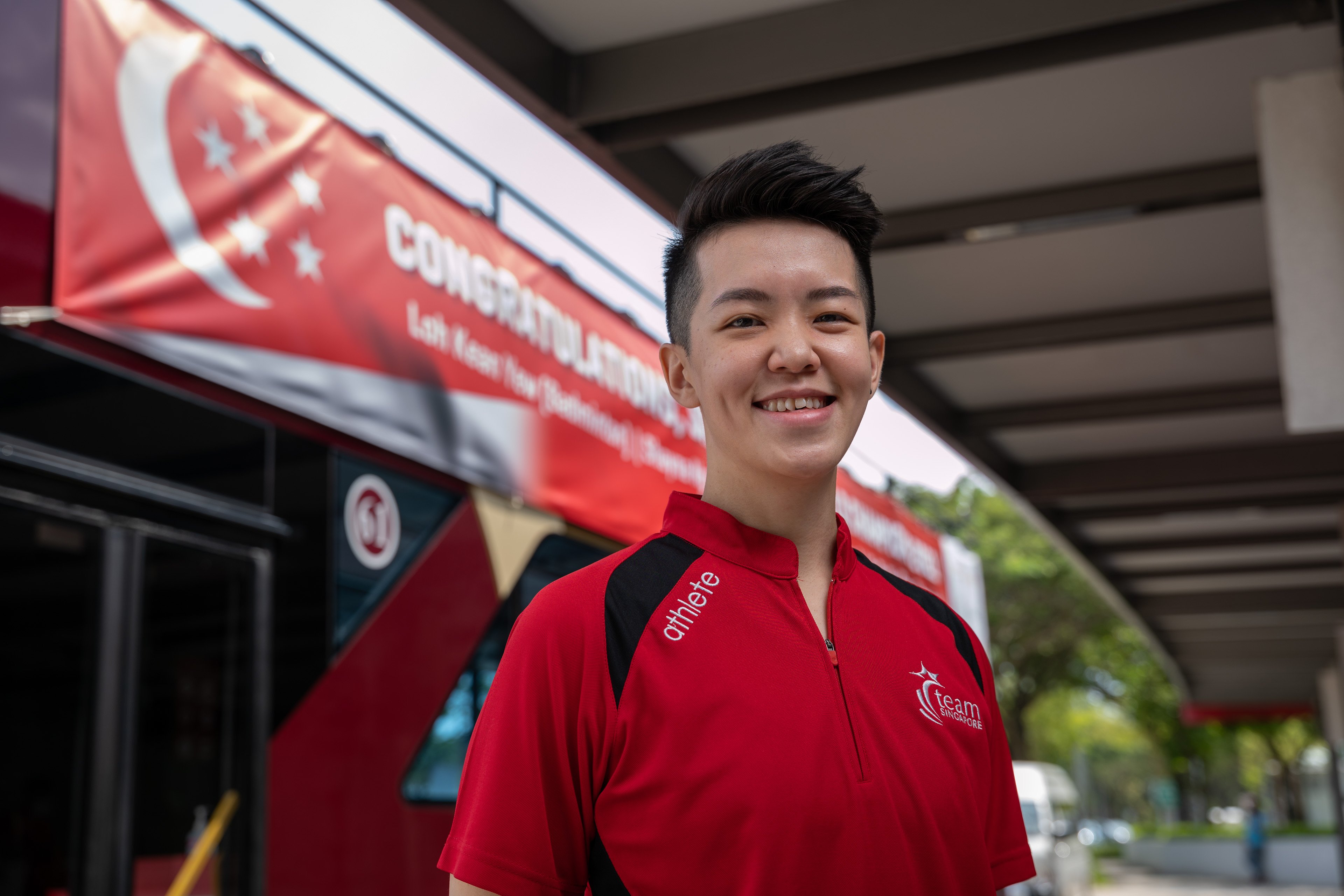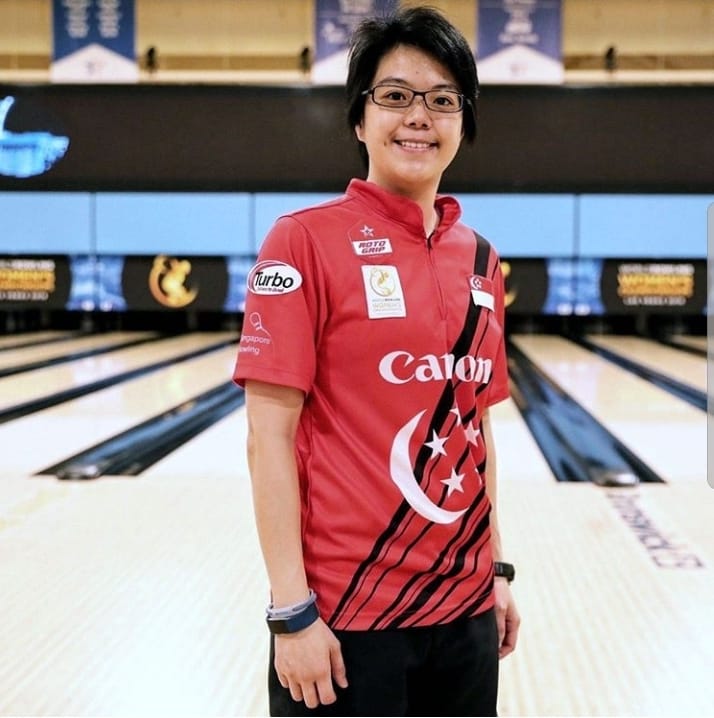 (Top - Shayna Ng, Bottom - Cherie Tan)
On November 12, 2021, national bowlers Shayna Ng and Cherie Tan set in motion an all-Singaporean women's singles final at the International Bowling Federation Super World Championships, after posting wins in their respective semi-finals.
It is not often that we see a global sporting title being won by a nation before the final is even played, so Ng and Tan achieved a really special feat for Singapore that day.
The ensuing finals was a closely fought contest, with the 2014 and 2020 Singapore Sportswoman of the Year claiming a game each. Ng struck on seven of her first nine deliveries in the opening game, including a stretch of six consecutive strikes, on the way to a 234-215 win over Tan. A ball change from Tan early in Game 2 helped her roll five consecutive strikes on the way to a 236-206 victory to force the roll-off.
Tan started the roll-off by leaving, and converting, the 3-5-6-9-10 combination. Ng's first delivery resulted in a strike, and she stepped up in the 10th frame needing a double to lock up the second gold medal of her career at the IBF Super World Championships.
Ng recorded a strike on her first delivery, but a 4 pin on her second shot, followed by the spare conversion, gave Tan the opportunity to roll three strikes in her 10th frame to win by one pin. Tan's first shot hit the pocket, but she left a 7-10 split to fall short.
Nur Aini Bte Mohamad Yasli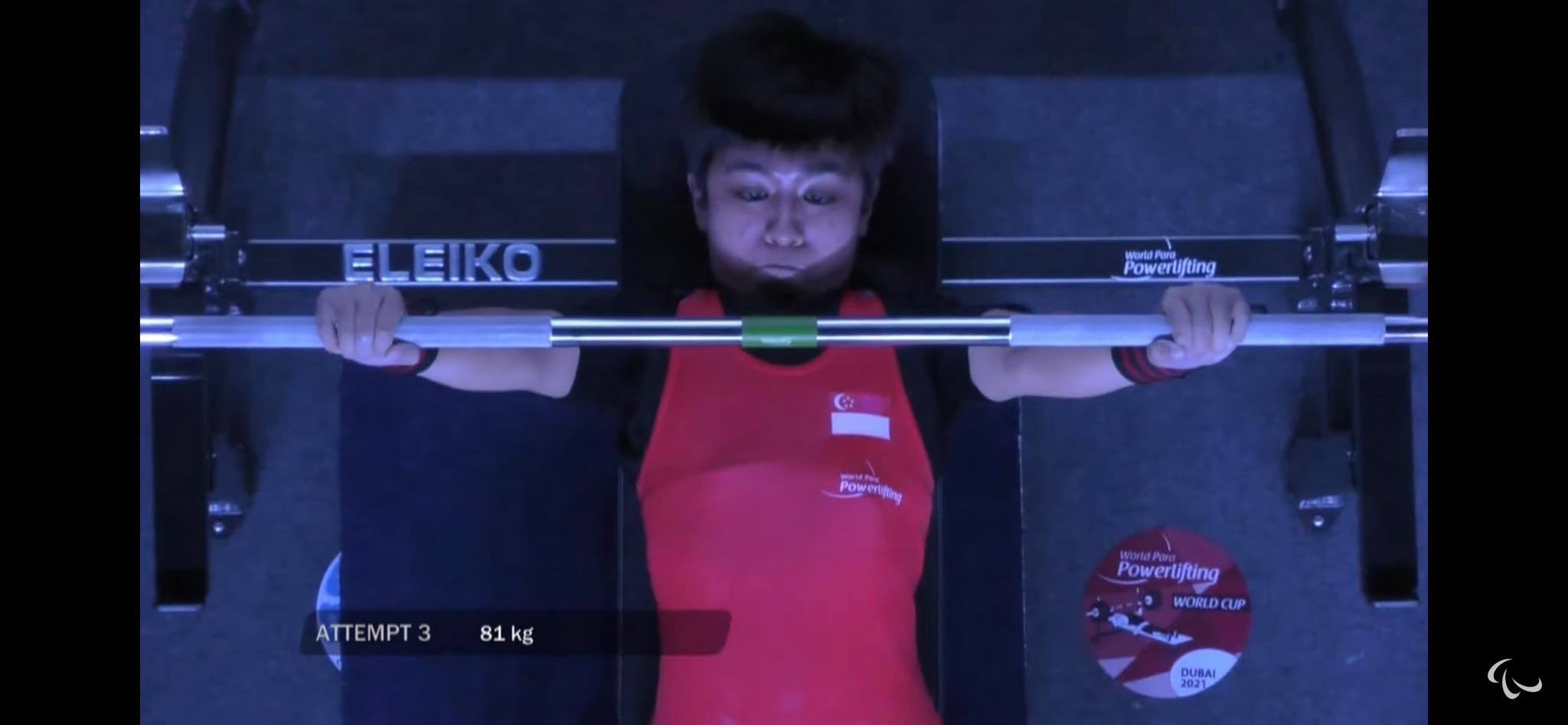 After becoming the first female para-powerlifter to represent the Republic at the 2017 Asean Para Games and 2018 Asian Para Games, Nur Aini Bte Mohamad Yasli made history once again in 2021.
Aini had lifted a personal best of 81kg in the Women's Up to 45 KG class at the 11th Fazza Dubai 2021 World Para Powerlifting World Cup to clinch the bronze medal. But she didn't stop there, taking to the stage at the Tokyo Paralympics alongside compatriots like the aforementioned Yip Pin Xiu. In doing so, she became Singapore's first representative in the sport of powerlifting at the Paralympics.
Diagnosed at age six with multiple epiphyseal dysplasia, which impacted her bone growth, Aini underwent surgery in 2003 to insert two metal splints into her legs to straighten them. Yet, this did not stop her from taking up powerlifting in 2017 via veteran national powerlifter Kalai Vanen.
While she was unable to beat her own personal record in her third attempt, a successful second attempt of 77kg saw the debutant finish 6th (out of 9 competitors). A respectable achievement, considering her late start and that it was only her second game in two years.
Kimberly Lim and Cecilia Low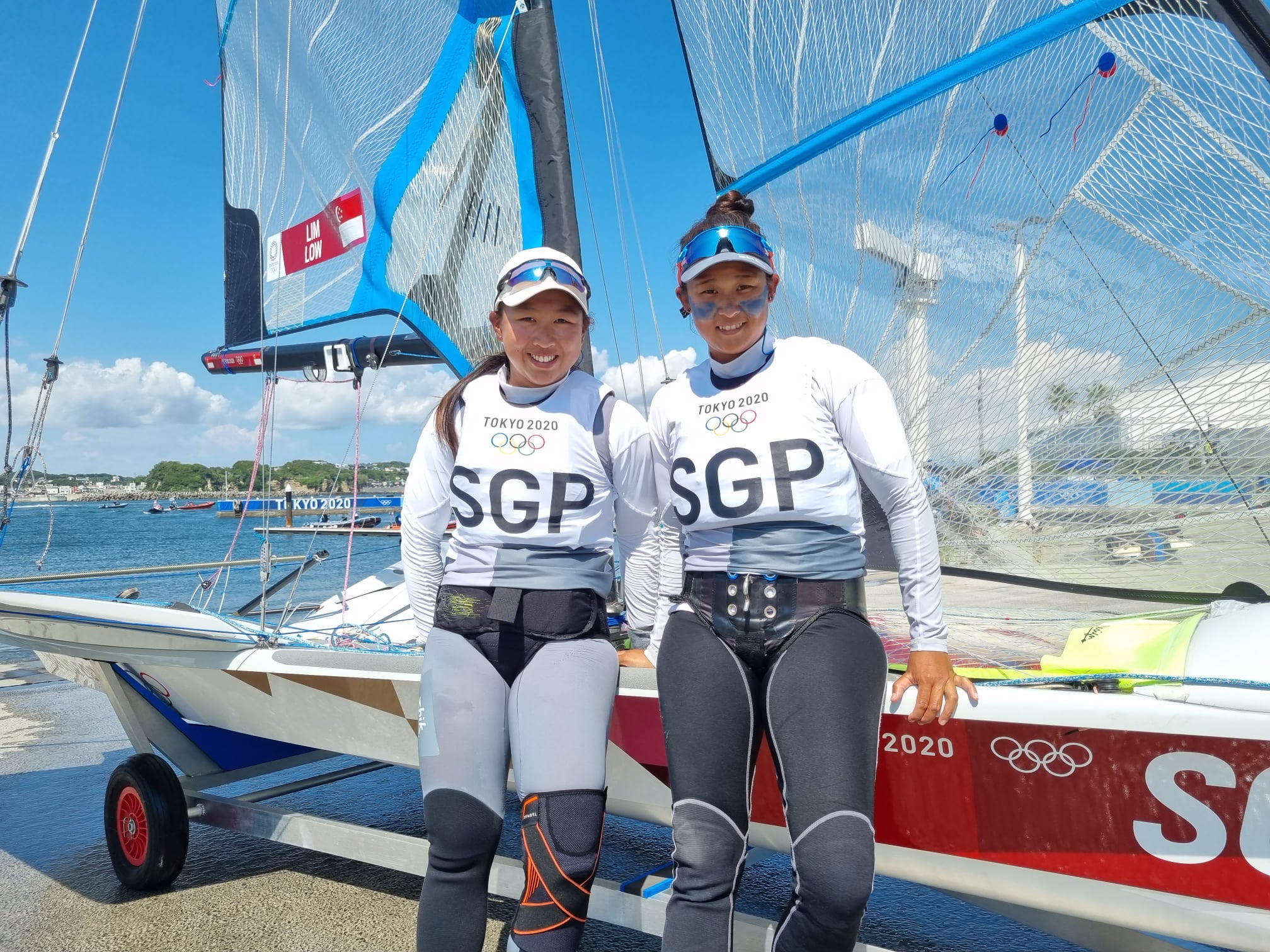 Many Singapore athletes' training plans were severely disrupted during the pandemic, as global border restrictions add extra layers of difficulty in travelling for competitions.
In the case of Olympic-bound sailors Kimberly Lim and Cecilia Low, they had to stay at their training base in Portugal for eight months as travelling had become far too inconvenient amid the pandemic. Yet, both of them took their sacrifices in stride, just like they had done when they postponed their university courses to focus on training for the Olympics.
And it paid off in Tokyo. They overcame great odds in all 12 of their races for the Women's 49er FX, navigating not just unpredictable weather, but also racing against much more experienced, well-seasoned teams.
The 49er FX duo became the first Singaporean sailors to qualify for an Olympic medal race, which is the final race to determine the sailing class' medal winners.
The Asian Games champions followed it up with a 10th-placed finish in the medal race, which is the best-ever Olympic performance by Singapore sailors. In fact, no other Asian team even made it to the top 10 medal race!
Amita Berthier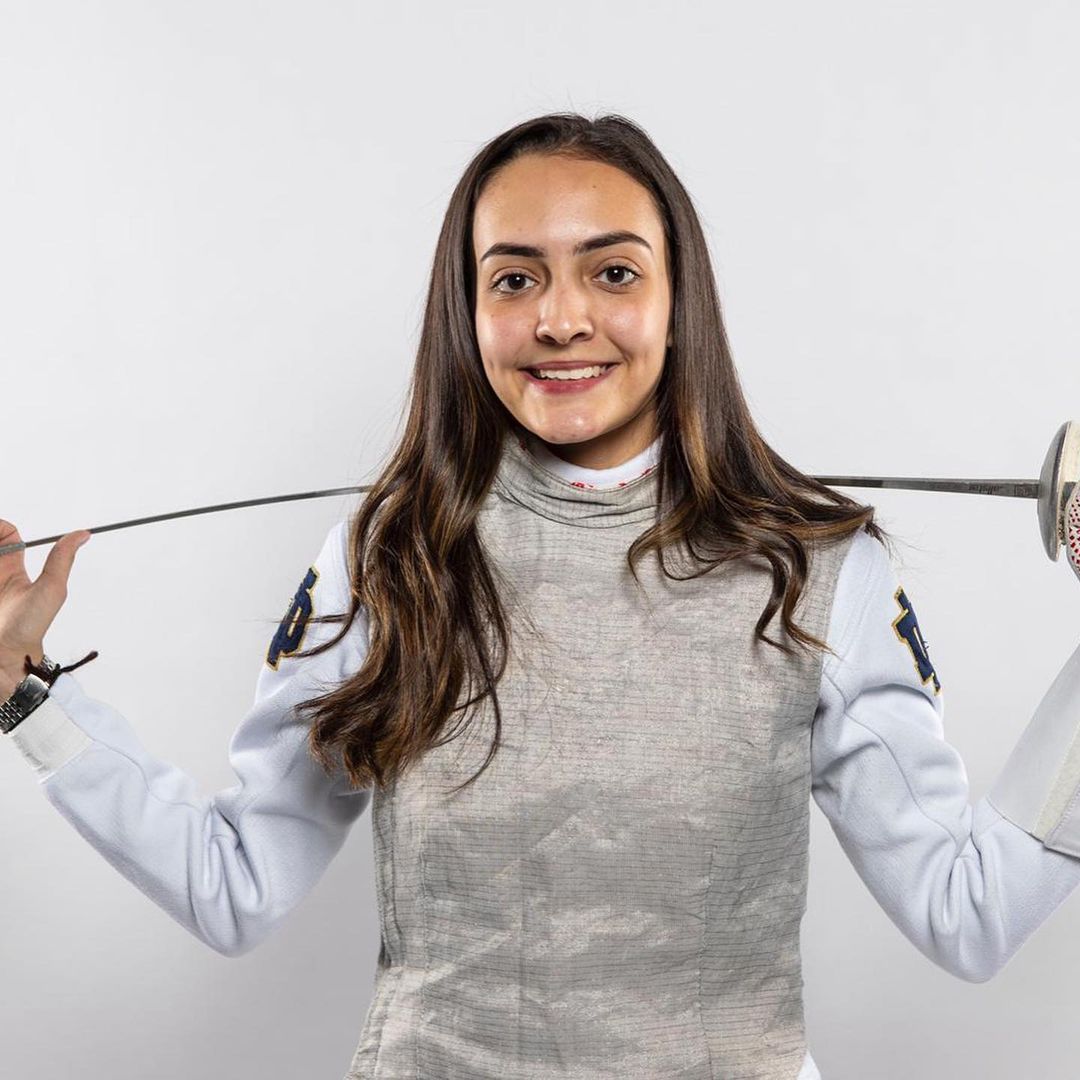 April 2021 marked a first in the local fencing scene when 00s baby Amita Berthier overcame an ankle injury to become the first Singaporean fencer to qualify for the Olympic Games.
While Singapore had its fencing representatives at Barcelona 1992, our fencers then gained entry by virtue of being Singapore's top fencers. This makes Berthier's achievement that much more special, as she is not only our first female Olympic fencer but also our first to earn an Olympic berth via a qualifying tournament.
And Berthier is no stranger to the winner's podium, with three gold medals under her belt at the Southeast Asian Games from 2017 and 2019. She was also the first Singaporean fencer to win a Junior World Cup title at the Havana leg in Cuba. Trailblazing at the tender age of 20!
She was joined by compatriot Kiria Tikanah, who matched her qualifying exploits just one day later. Alas, their maiden Olympic journey ended early. However, the sky is the limit for Berthier (and Tikanah). We are eager for the duo to reach new heights in the coming years.
These wonderful women have shown that in sports, anything is possible. Nor should being a woman disadvantage them in their pursuit for excellence. As they continue to fly the Singapore flag high on the global stage, we urge all women to follow their lead. Carve out a shining path for yourself and the future generation in every walk of life. Happy International Women's Day!
Recent Events & Programmes