Sports
World no. 4 Hugo Calderano storms into the last 8 of WTT Cup Finals, after a convincing 3-0 victory against China's Lin Gaoyuan!
by Circle Stories, on December 4, 2021 16:00 PM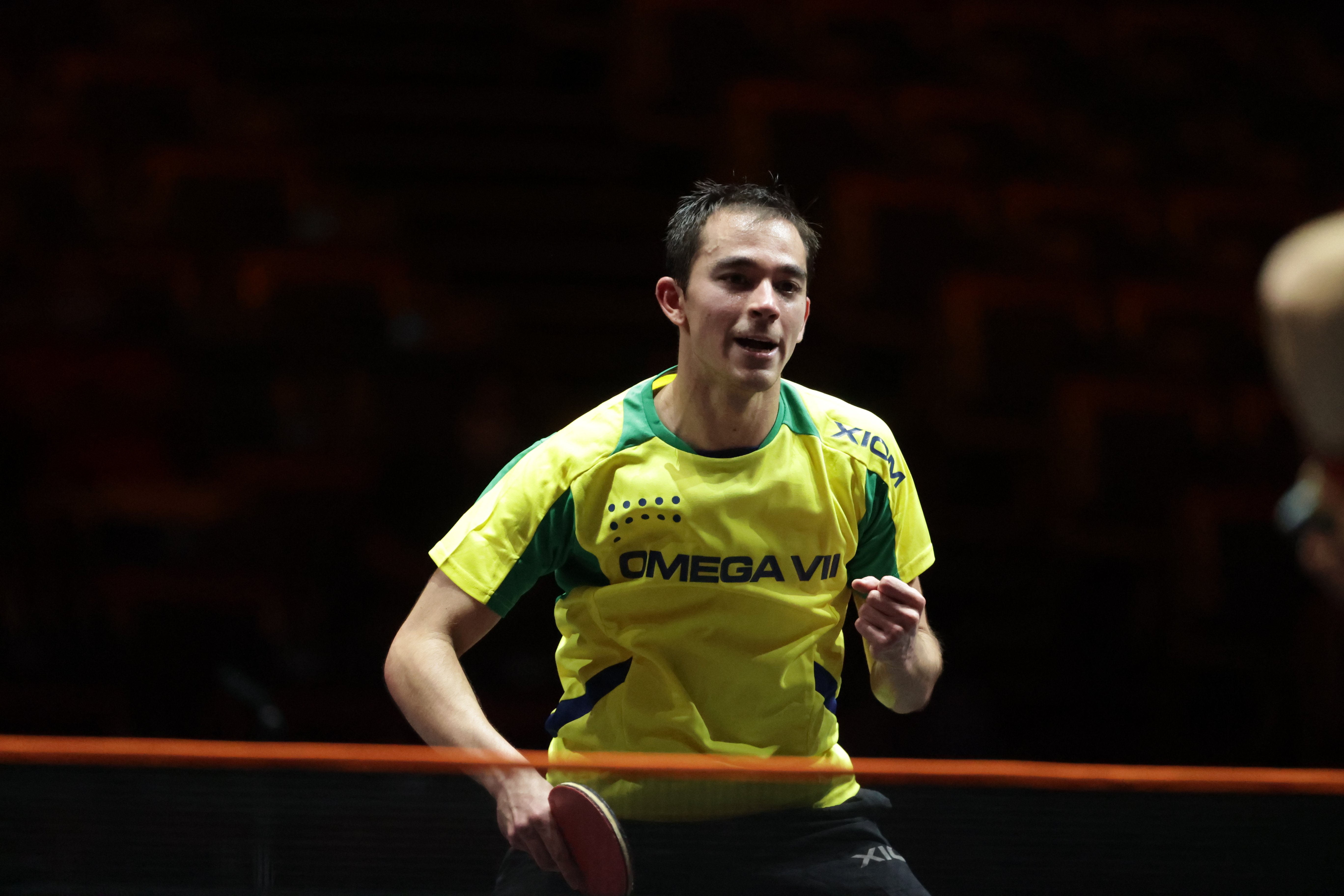 (Hugo Calderano celebrates. Photo Credit : WTT)
By Pearlyn Koh
The final Round of 16 match at the WTT Cup Finals on Sunday afternoon (5 Dec), saw a stiff face-off between Brazilian superstar, Hugo Calderano, and China's up and coming paddler, Lin Gaoyuan. Both Singles players recently exited in the quarter-finals at the World Championships in Houston. And that meant, both Calderano and Gaoyuan were certainly going to "give it their all" in their showdown in Singapore. The duo's face-off at the OCBC Arena marks their 3rd career meeting, with their head-to-head record at 1-1 (both matches were in 2018).
(Photo Credit : WTT)
Ranked 4th in the world, Calderano is the highest ranked non-Chinese player on the latest ITTF World Rankings. And that's after he scored his most recent championship title at the Pan American Championships in September, for the 3rd consecutive time! The Brazilian sensation, was also the first Latin American player to claim a WTT title, at the WTT Star Contender Doha, earlier in March this year!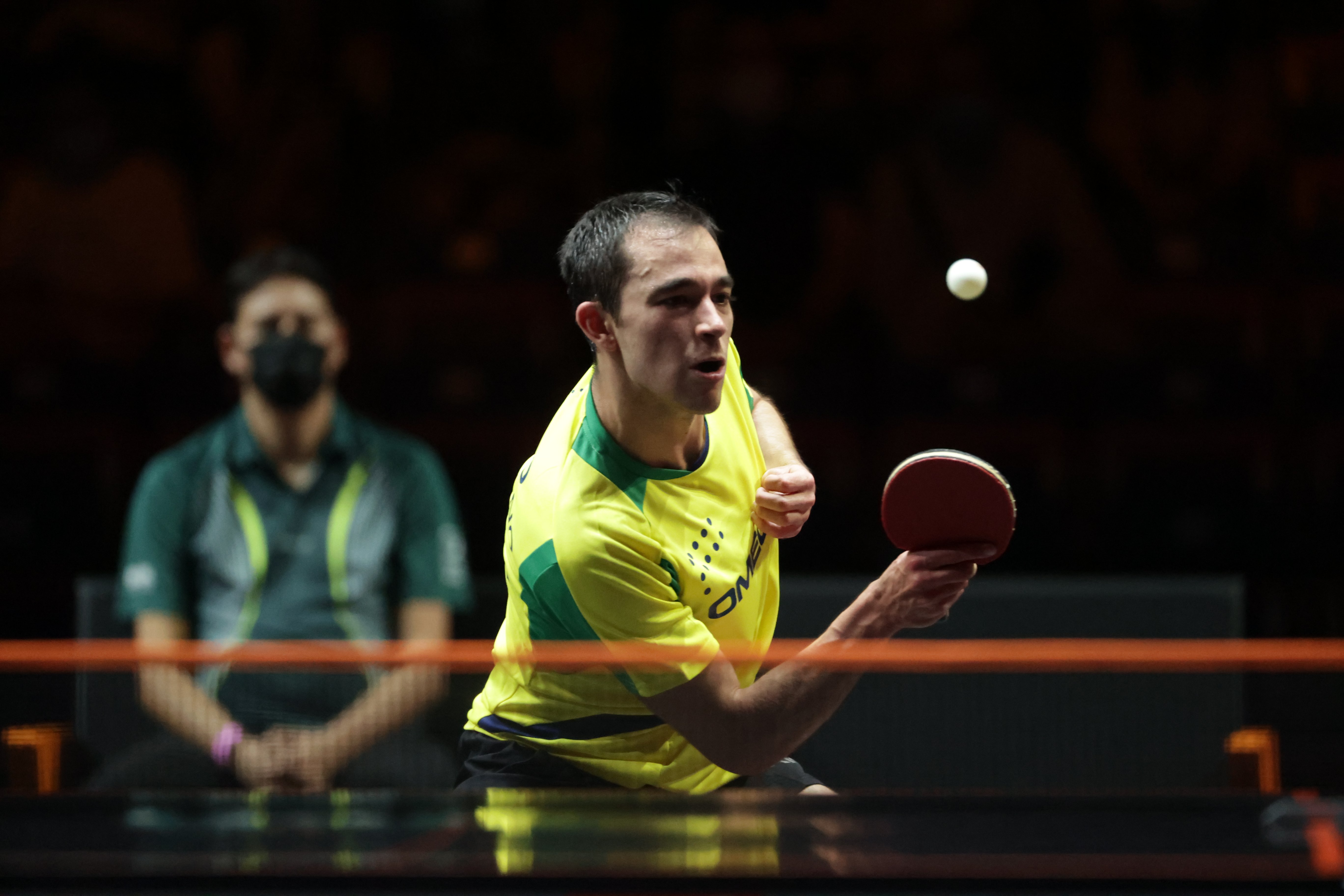 (Brazil's Hugo Calderano. Photo Credit : WTT)
Against the world number 7 and 5th seeded Chinese paddler, Hugo knew he needed to get into his game quickly. And so he immediately went into Game 1, clear-minded and cool as he quickly took the lead 5-2. The Pan American champion's strong backhand flicks, in particular, successfully caused his opponent to struggle. Despite allowing Gaoyuan to claw back 2 points to 5-4, the talented Brazilian remained aggressive and quickly widened his lead 8-4 once again, before sealing off his first game 11-8!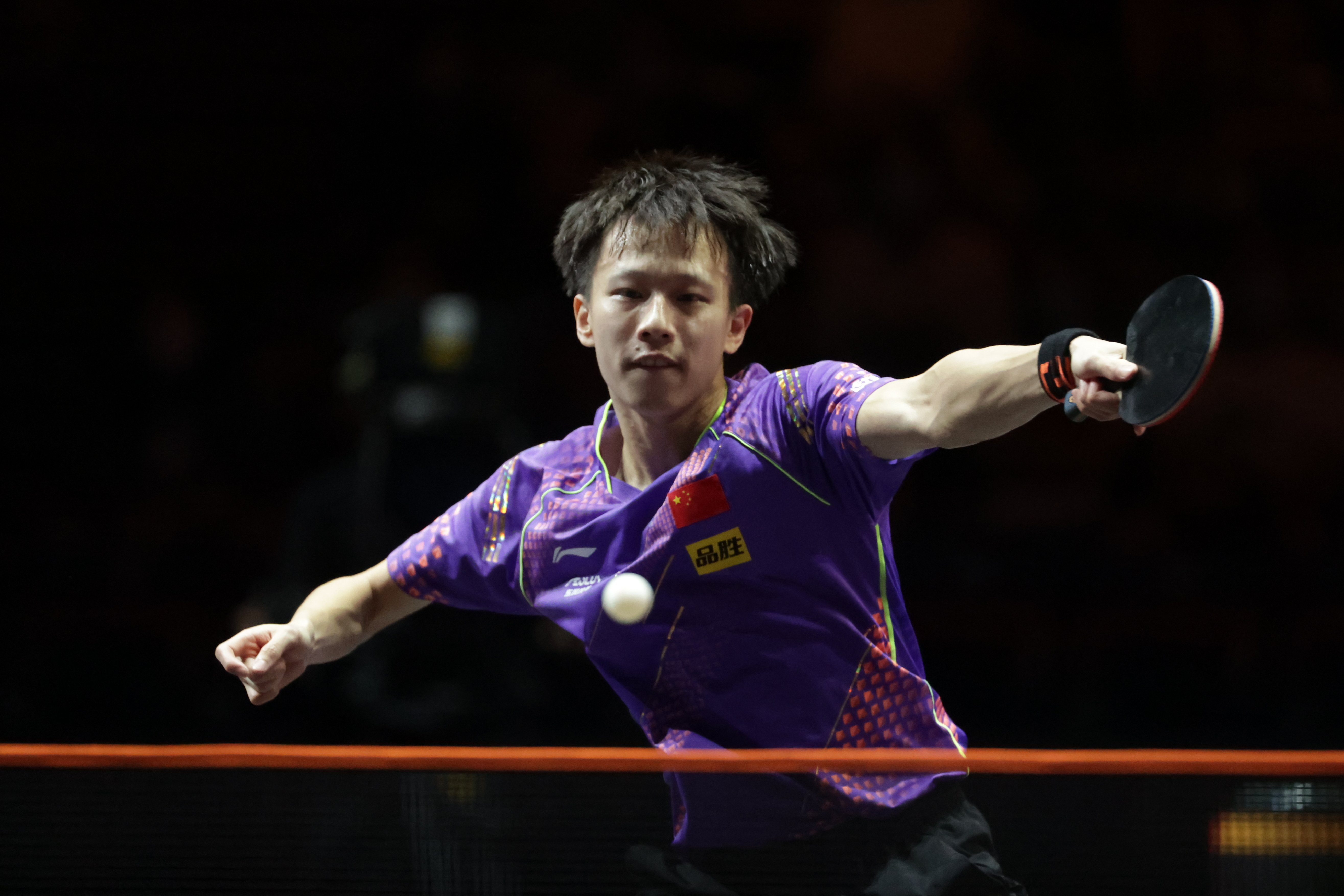 (China's Lin Gaoyuan. Photo Credit : WTT)
Trailing 1-0 however, Gaoyuan showed no signs of nervousness. And Game 2 started off with both players trying their best to control the matchup in favor of their own rhythm. Calderano was deliberately trying to stand far from the table, to execute his powerful backhand returns. And Gaoyuan's strategy of keeping his 25 year old opponent close to the table by speeding up the game, did not seem to work. The Brazilian continued inflicting damage on his Chinese opponent with his powerful far-table backhand returns. And after a closely contested 2nd game, it was the South American who took the game once again, 11-9!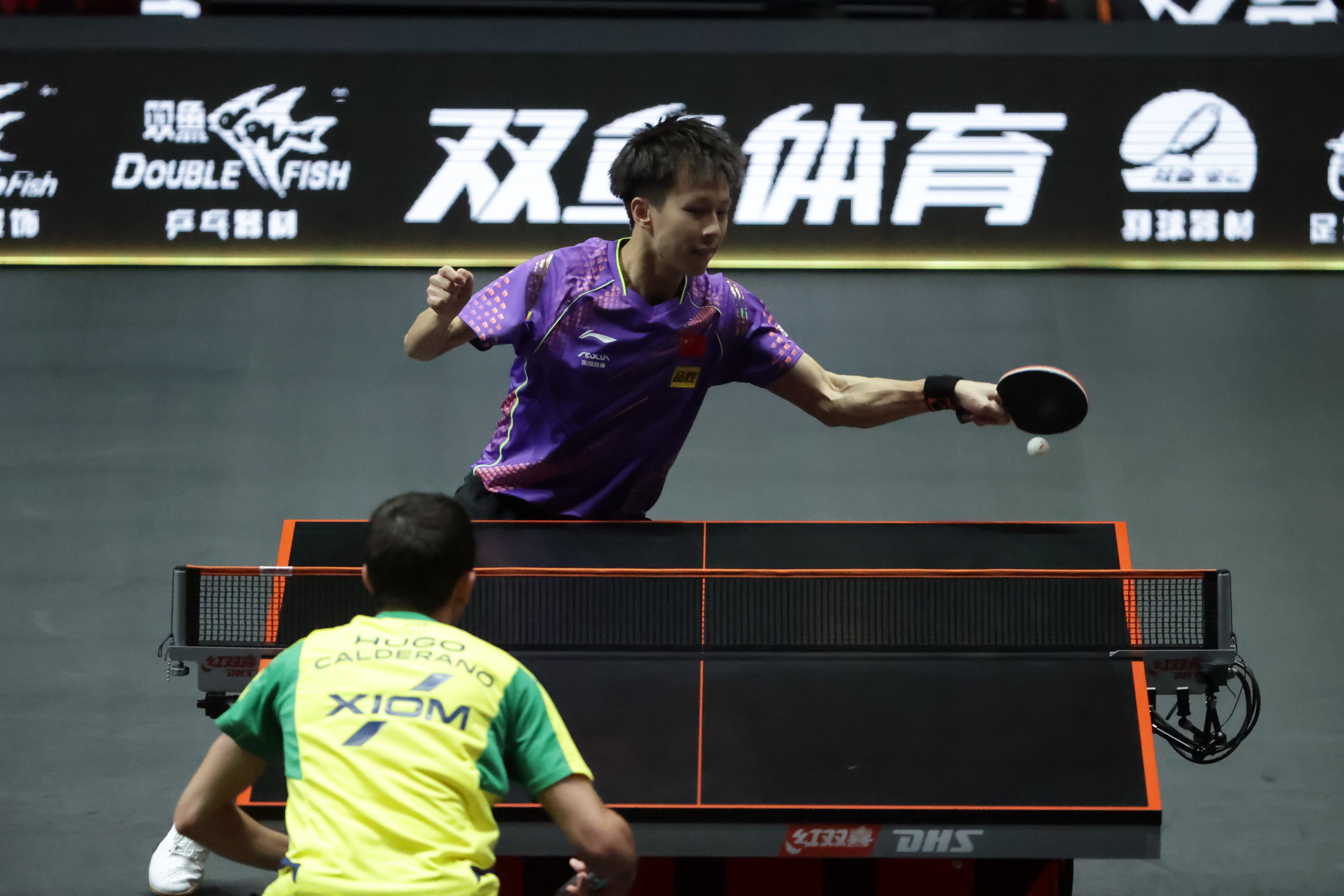 (Photo Credit : WTT)
With a comfortable 2-0 lead, the 25-year-old Brazilian became much more confident in the 3rd game, adding more variations in his receiving game, which caused even more trouble for his opponent. But Gaoyuan was not ready to give up without a fight, as he tried to keep the scores close. He also knew he had to be more aggressive than his opponent, should he want to take his first game. And so, he levelled up his game by being quicker in attacking and more precise in placements, to fully make use of his advantage as a south-paw (left-hander). His game plan seemed to work, as he managed to keep the scores close till 9-9. But against a confident and pumped-up world no 4, Gaoyuan was unable to stick to his strategy as the game went on to deuce. The Chinese paddler began making unforced errors on his backhand, leaving Hugo to take the eventual victory 13-11!
(Hugo Calderano celebrates. Photo Credit : WTT)
"We played a few times before, but this was a new match and I knew it was going to be different. I think I'm in a better form now, so I'm just very happy with my win!" Hugo expressed in a post-match interview.
With his convincing 3-0 victory (11-8, 11-9, 13-11), the talented Brazilian superstar progresses to the quarter-finals, and will next face world number 13 Quadri Aruna of Nigeria. Aruna had caused a massive upset earlier on Sunday morning, against world number 8 Liang Jingkun of China. The duo's first career meeting is scheduled to take place on Monday afternoon, at 4.15pm at the OCBC Arena.
Fans in Singapore can watch the remaining 2 days of action LIVE at the OCBC Arena with match tickets available on sistic.com.sg. You can also cheer on for your favourite players on Singtel Mio Sports! And you catch LIVE streaming for FREE on the WTT App or the WTT's official website, https://worldtabletennis.com/home.
For selected match reports from the WTT Cup Finals in Singapore, do check out https://circle.myactivesg.com/
Edited by Raj Kumar
Pearlyn Koh has been playing Table Tennis competitively for 9 years. She's currently a member of the National Team and had represented Singapore at several major tournaments, including the 2018 Asian Games and World Table Tennis Championships. In 2019, Pearlyn was also the sole Southeast Asian player to enter the Top 16 at the Asian Junior & Cadet Table Tennis Championships. During her free time, Pearlyn enjoys reading and catching up with her friends.
Related Events & Programmes