A scenic and accessible ride for all during OCBC Cycle 2018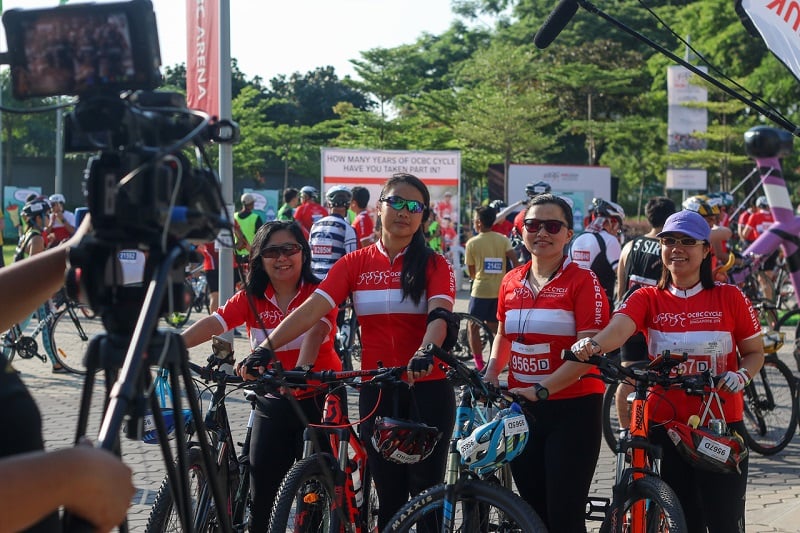 OCBC Cycle 2018 participants posing for the camera. Photo: Sport Singapore
They rode past iconic local landmarks and breezed through different expressways around the island, eventually wrapping up a rewarding morning ride with a lap around the National Stadium at the Singapore Sports Hub.
Participants of the OCBC Cycle 2018's community categories, The Straits Times Ride and The Sportive Ride, took to the roads of Singapore on Sunday, with a total turnout of around 6,500 people. The Mighty Savers Kids and Family Ride, as well as the OCBC Cycle Speedway Championships, had taken place on Saturday, and saw cyclists compete along Stadium Drive.
Some of Sunday's participants painted a good picture of how this year's event helped make sport accessible to all, bringing the community together to engage in a fitness activity while enjoying scenic views.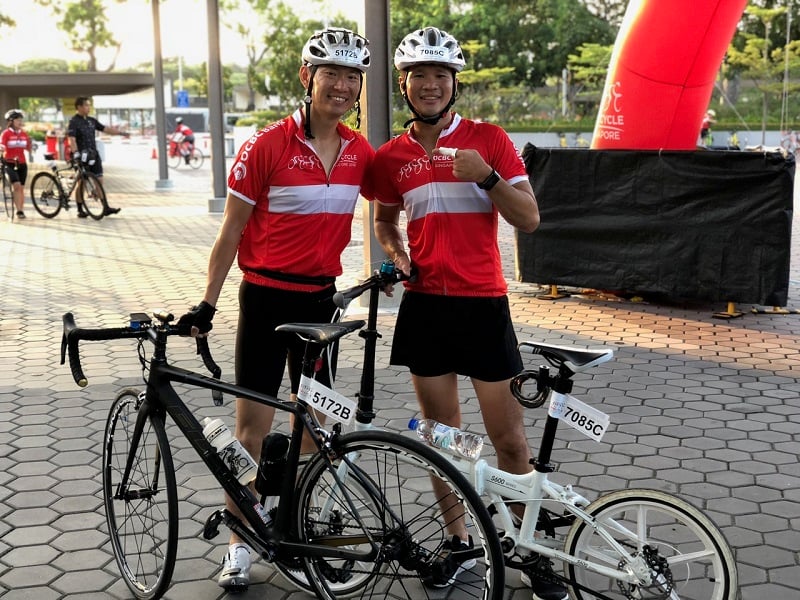 Kelvin Ang and Ekin Hoe. Photo: Sport Singapore
"I've done the OCBC Cycle more than four times. This year, the route is a bit different. Instead of going all the way to East Coast Park and making a loop, we got to travel to the West Coast area. It's a change of scene, and not so repetitive," revealed Kelvin Ang.
Sharing more about the picturesque sights along the route, as well as the selfie points available to riders, Anshul Mantri added: "It was quite nice to stop every now and then and take some selfies. The weather's great, there's lovely sunshine out there, and we passed scenic spots such as Marina Bay Sands and Gardens by the Bay!"
One special feature that made this year's event more accessible to the public was the involvement of bike sharing company Mobike, which was a boon to those seeking to join the ride but not did not own a bicycle.
This meant that participants of The Straits Times Ride and The Sportive Ride could use a Mobike for free, with 2,000 bicycles available to those who wished to use them.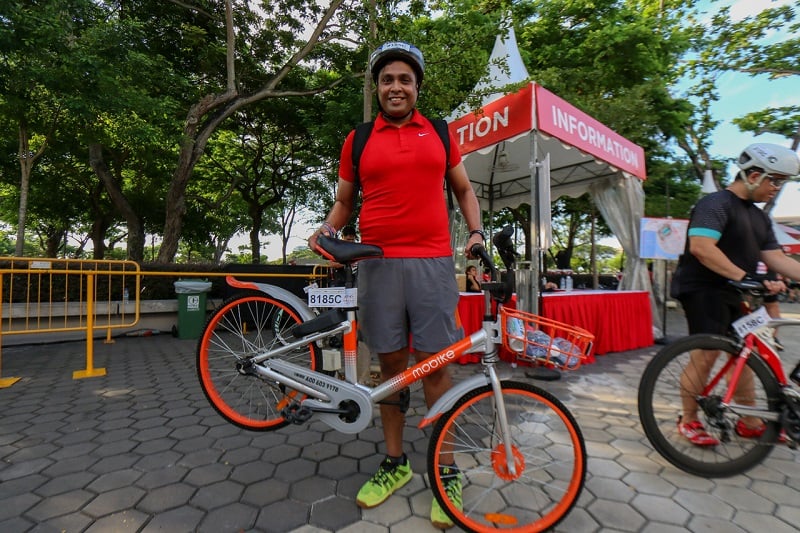 Anshul Mantri. Photo: Sport Singapore
As Mantri said: "I'm not a regular cyclist and I don't have my own bike, so I thought it was quite interesting that we could just use a Mobike for this event. The best part is that we also get a pass to use the Mobike for this year."
Indeed, all OCBC Cycle 2018 participants were also entitled to a free 2018 Mobike pass, in a bid to promote cycling as a healthy activity in Singapore.
Returning participant Lee Chin noted: "I think it's great that they allowed Mobikes this year, because it helps the community to take part in sport even if they don't have the equipment. It's actually quite difficult for Mobikes to go such distances so, well, if a Mobike can do it, anyone can do it!"
The cyclists also delighted in the opportunity to simply be a part of this major sporting event, even getting to cycle in the National Stadium. For Gina Tan, a first-timer who had joined the event with a group of colleagues and friends, the chance to enter the famed local sporting venue certainly enhanced her experience.
As she elaborated: "We have all these sporting facilities at the Sports Hub, and we'd love to have sporting events such as this to be able to use them! The fact that the OCBC Cycle 2018 organisers opened up the National Stadium for us to ride in is really great. A lot of people have not even entered this Stadium before, let alone ride in it. It's really quite cool."
"Of course, I look forward to more of such events in future, because I like sports a lot!" she shared.