ActiveSG Children's Swimming Competition provides competition in a fun environment
A new generation of promising swimmers had fun at the ActiveSG Children's Swimming Competition, which concluded over the weekend at the Bishan Swimming Complex.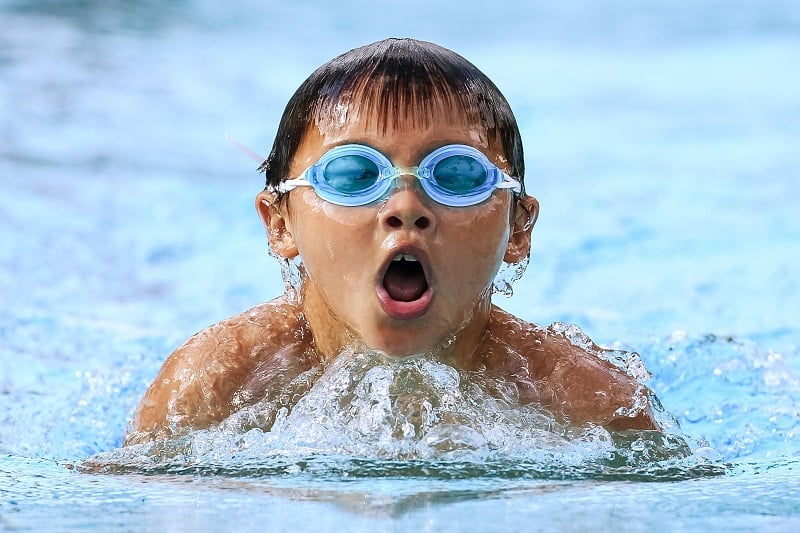 Hendon Ng swims in the Mixed 7-9 100m breaststroke Division B category. Photo: Sport Singapore
Aquarian Aquatic School emerged the biggest winner, as most of their swimmers finished on the podium in the events that they competed in.

Ten-year-old Demas Lim (below), particularly, was the biggest winner of the day, as he bested most of his older competitors and took home six gold and two silver medals in all eight of his events.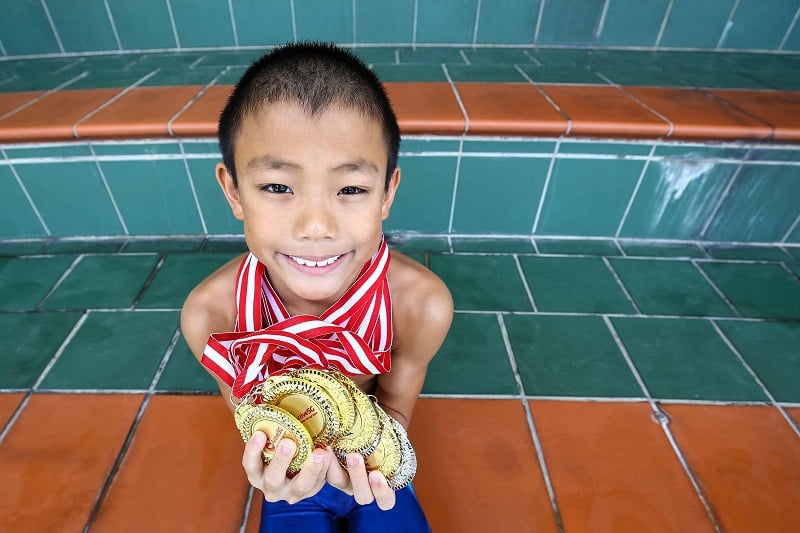 Demas Lim won six gold and two silver medals in the eight races he participated in. Photo: Sport Singapore
Pointing out that swimming is a core sport that is popular among Singaporeans, ActiveSG Assistant Director Gilbert Tay said: "For those who don't exactly have proper access to clubs and trainings, we want to create this platform for them to first and foremost have fun, as well as develop and grow their talents at the same time, and ultimately, this will benefit the sport nationwide."
While most parents have yet to consider the thought of letting their children pursue the sport at a competitive level, some agreed that having such competitions could aid the younger generation in their development and allow them to have fun and make friends through the sport.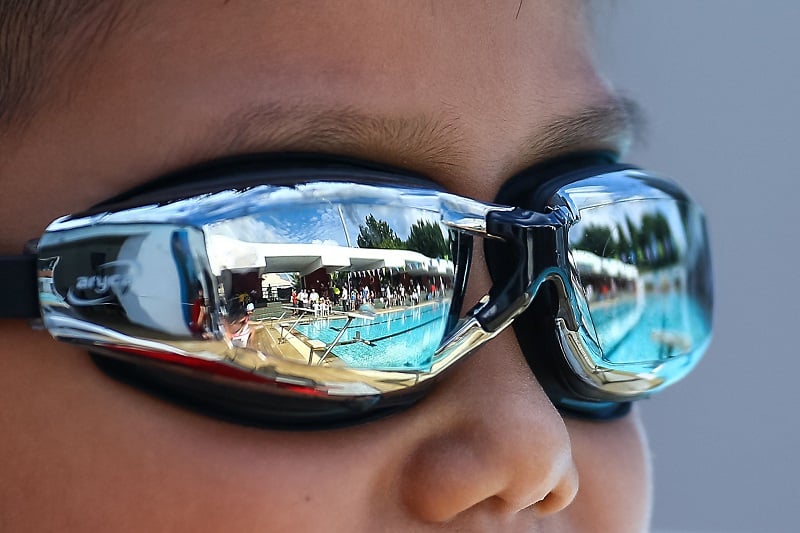 A participant looks on during the Mixed 7-9 50m backstroke Division B category race. Photo: Sport Singapore
Alan Ong, 43, father of nine-year-old Ethan Ong, who competed in the 50m freestyle, backstroke and breaststroke events said: "It's good exposure to have children participate in such competitions once in a while, because for some of them, it's more for leisure and they can make friends along the way."