5 Facts You may not know about Netball!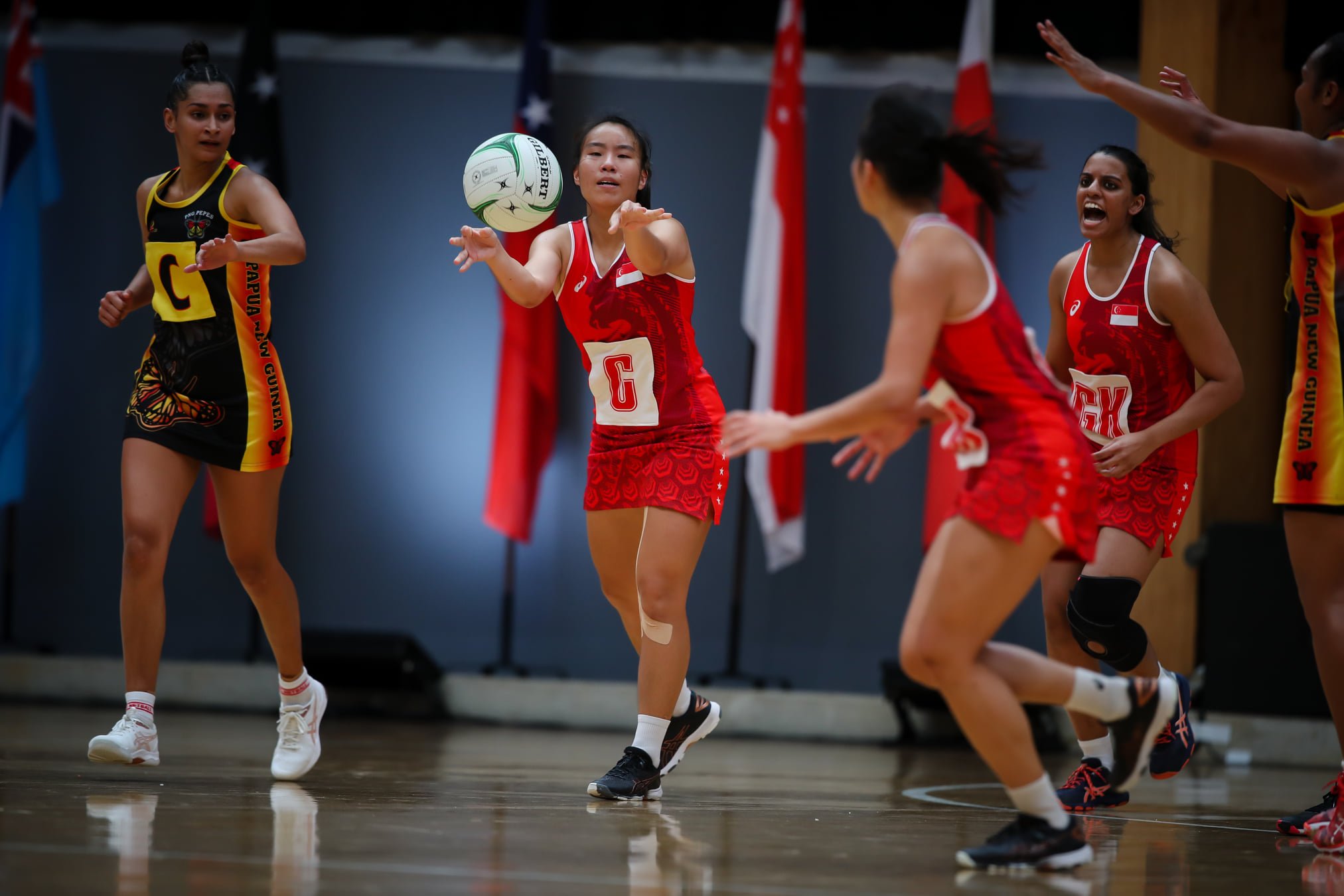 Singapore vs Papua New Guinea in March 2022. Photo Credit : Netball Singapore Facebook Page
Netball is a fast-paced and exciting sport, which is great for fun, fitness and competition. But do you know how netball originated and grew into the sport loved and played by millions around the world? Keep reading to find out!
1)It all began with a mistake!
In the 1890s, sports teacher Clara Baer misinterpreted the rules of the then new sport of basketball. She thought the court lines marked restricted zones which players were not allowed to leave. These eventually inspired the rules for netball as we know it today, where each player is assigned a position and can only play within a certain area of the court.
Her rules differed so much from basketball's that Dr James Naismith, the creator of basketball, suggested she come up with a new name instead!
2.Netball is one of few sports created specifically for women
Netball is based off the popular game of basketball, which was originally invented for energetic young men. They could dribble the basketball across the court, and jump to receive and even score points for their team.
However, such movements were not in keeping with the social conventions of the time. So, in order for young women to enjoy the sport, it was modified to keep up notions of female etiquette.
For example, players were not allowed to travel with the ball or jump on the court, which allowed them to participate while wearing long dresses.
3)Singapore is the first Asian country to play in and host the World Netball Championships
Netball is a fast-growing sport in Singapore. It first started in 1962 and has since grown to over a whopping 80,000 local players today!
We have numerous local competitions, such as the National School Games, Institute Varsity Polytechnic Games, Netball Super League and M1 Schools Challenge League. And we've also had the honour of being the first Asian country to host the World Netball Championships in 1983!
Netball's popularity has also spread amongst male players here, so much so that the Mixed Social League (MSL) was launched in 2010, where male and female players could come together and compete on the same field.
4)Netball is not an Olympic sport…yet!
Although there are more than 20 million netball players in over 80 countries around the world, netball has never been played at the Olympic games!
Historically, the biggest reason was because netball is a predominantly female sport, and the International Olympic Committee (IOC) recommends that team sports should have an equal number of teams and athletes of both genders.
5)But it could soon make it to the Games!
Nonetheless, netball was recognised as an official sport by the IOC in 1995, which makes it eligible for the Olympics.
It unfortunately did not make the cut for the 2022 Tokyo Olympics due to its lack of presence in Japan. (Instead, baseball, karate, skateboarding, sport climbing and surfing made it to Tokyo's Olympic roster.)
For the same reason, netball is unlikely to make the cut for the 2024 Paris Olympics and the 2028 Los Angeles Olympics.
However, we might finally see Netball on the Olympic stage with Brisbane – a big netball enjoyer – having won the bid for the 2032 Summer Games!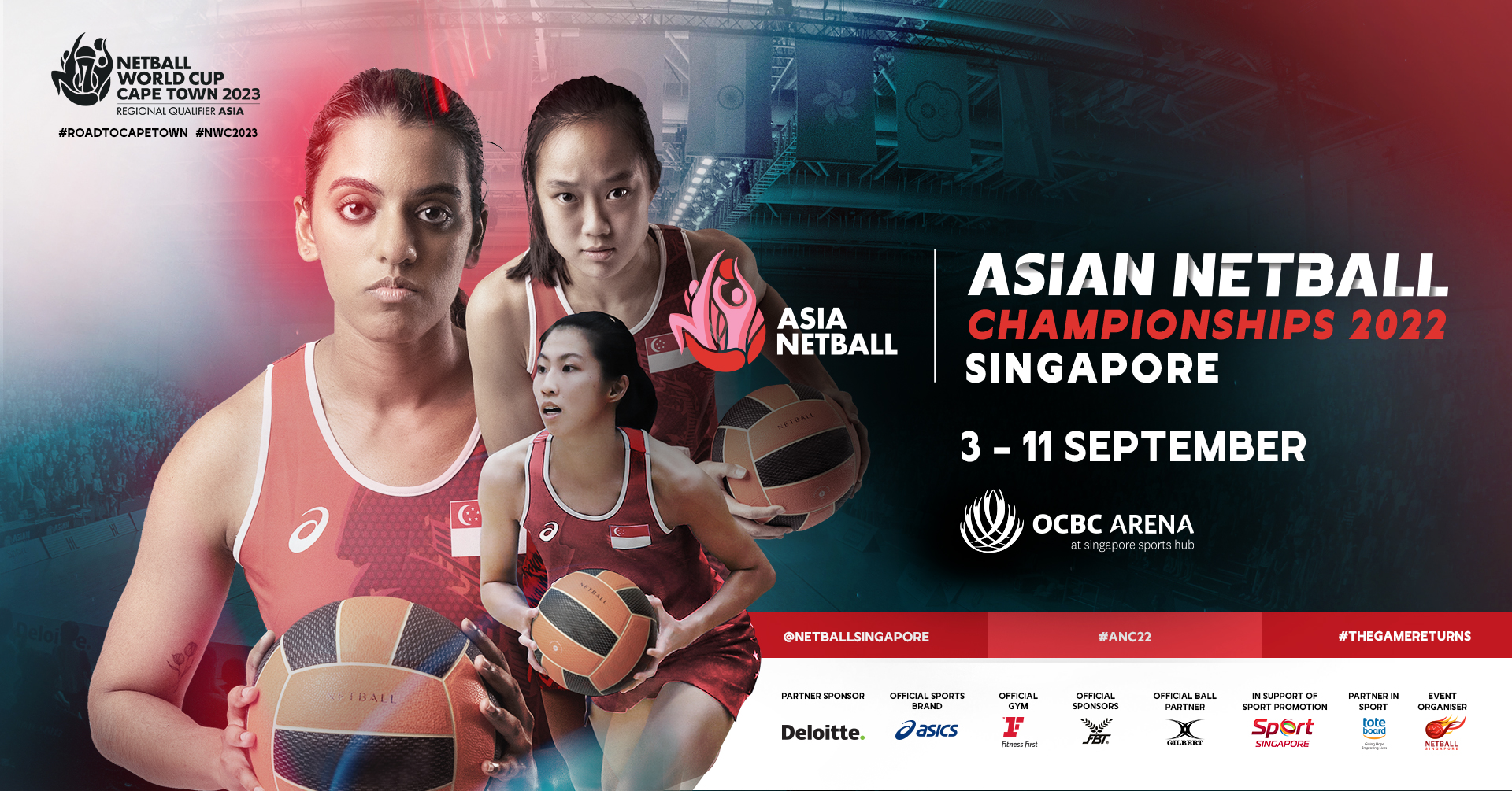 Singapore's national netball team will be competing in the upcoming Asian Netball Championships (ANC), for a chance to feature in the 2023 World Cup! So vave you gotten your tickets yet to the upcoming netball extravaganza? Show your support for Team Singapore and get your tickets to ANC22, that's taking place from 3 to 11 September at the OCBC Arena. Tickets are available here on Ticketmaster!
For more details on Team Singapore, check out our preview here.


Netball Trivia Article References:
The Olympic Games: Why Is Netball Not An Olympic Sport?