For the past years, Victor has been focusing on the elderly. He initiated a project in 2017 to encourage Team Nila volunteers to visit and engage the residents at Ren Ci @ Ang Mo Kio (Nursing home) through sport. He believes that, "Sport does not have to be competitive, it can simply be moderate physical activities that keep us active and healthy.
"It is the least we can do to bring some joy to the residents in the nursing home. Through the activities, we can give them variety in their routine and encourage them to have a little bit of fun," said Victor.
Apart from the table tennis games, these sessions also included basic therapeutic massage sessions for residents at the hospital.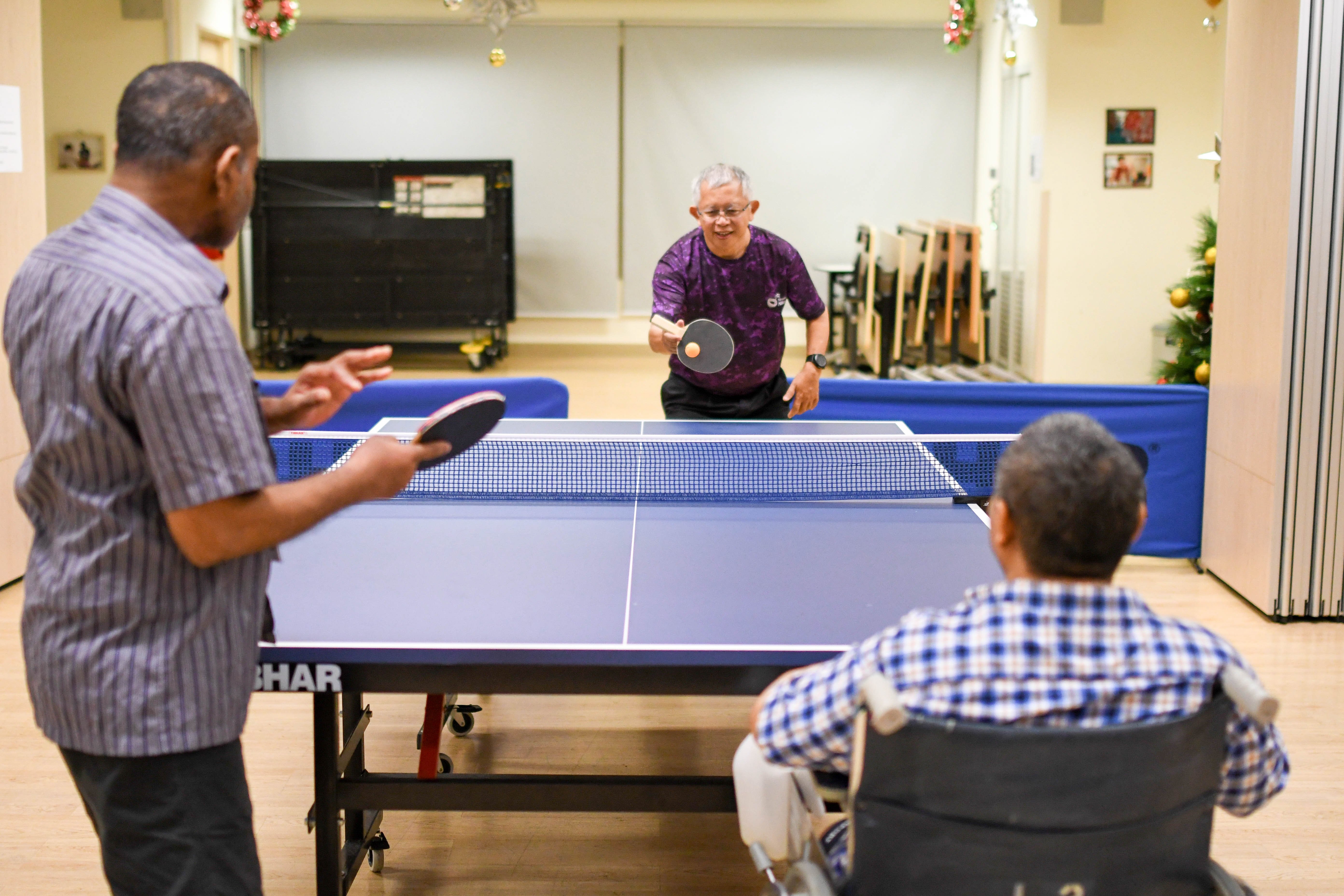 Photo credit: Suki Singh