Engagement is the key to unify efforts to play safely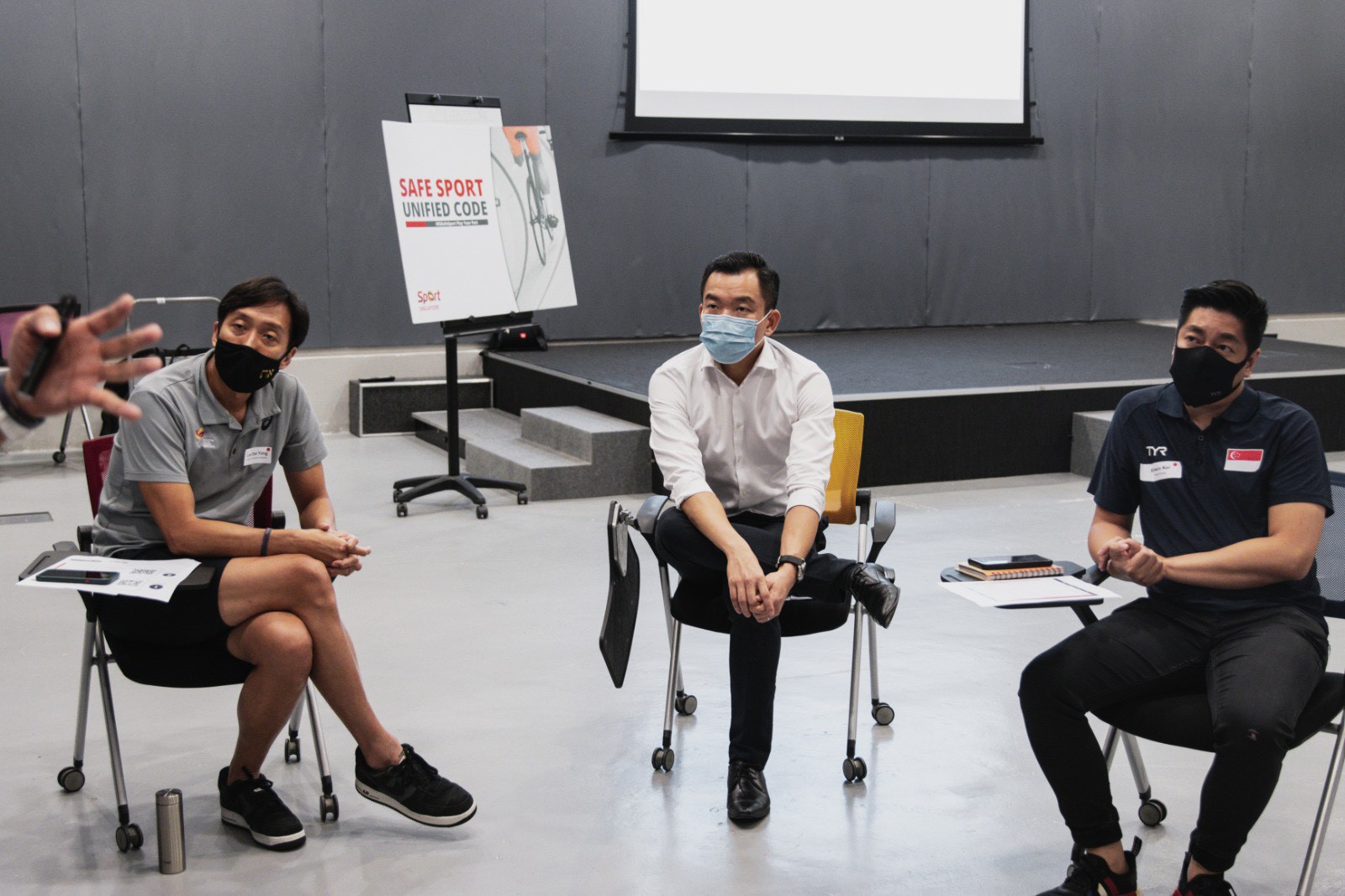 (Safe Sport FGD with Mr Eric Chua, Parliamentary Secretary for Culture, Community and Youth)
Tuesday, 4 May 2021 – As part of efforts to develop a Safe Sport Unified Code and a nation-wide Safe Sport programme, the Safe Sport Taskforce kickstarted a 3-phased engagement series with community and experts in safeguarding. Since March 2021, more than 300 participants from all walks of life, including parents, coaches, sport administrators, athletes have contributed their views.
As part of this series, Mr Eric Chua, Parliamentary Secretary for Culture, Community and Youth & Social and Family Development, together with participants, comprising sport administrators from National Sport Associations and multi-sport institutions, engaged in a lively discussion on the topic of safe sport today at the Singapore Sports Hub.
During the session, participants discussed and defined the types of misconduct under the unified code and the role of the case management unit to be established by the Safe Sport Commission. Reiterating the need for sports administrators to work together with the common goal of galvanising the sport ecosystem, Mr Eric Chua said "It is important that anyone participating or involved in sport feels safe and has peace of mind while doing so. I'm glad to join these sessions where the sports community comes together to develop a Unified Code that the sporting community can uphold as a shared reference against inappropriate behaviour. Our collective efforts towards Safe Sport will contribute to a more positive sporting environment and engender greater confidence in sport participation."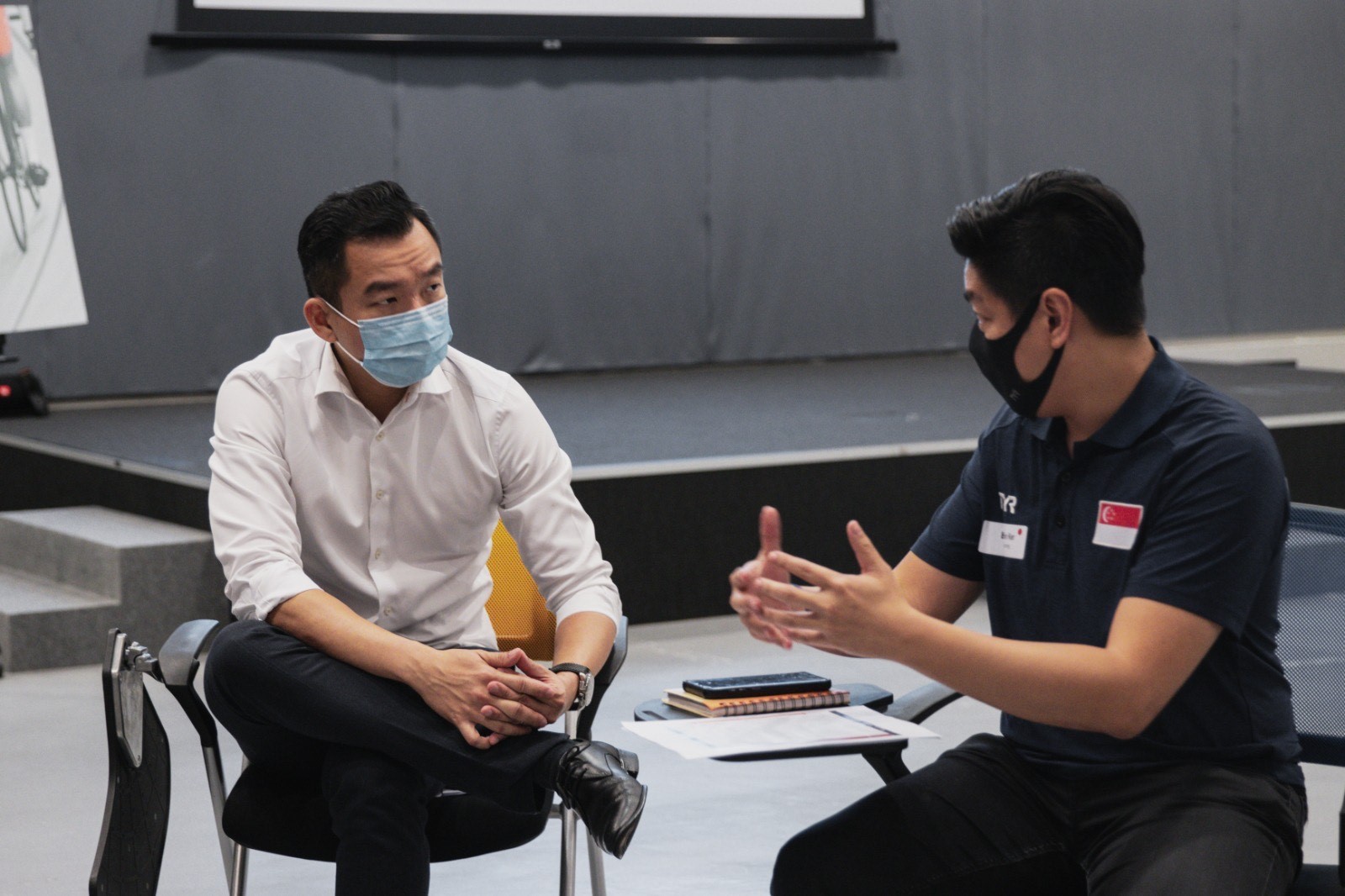 (Safe Sport FGD - Mr Eric Chua, Parliamentary Secretary for Culture, Community and Youth Interacting with Mr Edwin Ker, Executive Director SSA)
The Safe Sport Taskforce will be conducting focus group sessions across 8 different stakeholder groups comprising more than 250 representatives of different organisations and sport. Eventually, the Safe Sport Unified Code will be a document that will harmonise organisational rules regarding Safe Sport in Singapore. This includes accreditation through the Safe Sport Commission's Safety Mark to identify organisations that adopt necessary safeguards for our sporting ecosystem. The Code is expected to be completed by the October of this year after the final phase of consultation with the Singapore National Olympic Council, Singapore National Paralympic Council and working groups from the various stakeholders.
"Safe Sport is an important piece of work for all of us in the community. It defines how our current and future generations embrace and enjoy sports. We are very pleased to be part of this journey in creating a safe environment for all participants of the sport, not just athletes and coaches. Standardising the code of conduct is crucial to build a strong sporting ecosystem of trust in Singapore." said Mr Edwin Ker, Executive Director, Singapore Swimming Association.
The three phased engagement series which is currently in the second phase, is open to members of public involved in the sporting ecosystem, including athletes, sportspersons, coaches, parents, sport administrators, sport leadership on boards. The taskforce has engaged with experts in safeguarding (governmental and non-governmental organisations) and leaders in the Olympic and Paralympic movement in phase 1. The last phase will involve key stakeholder groups coming together to agree and endorse the Unified Code.
Interested participants may sign up here. All engagement sessions are organised in compliance to the prevailing Safe Management Measures.