EXPY: Bringing alternative sport to the masses
Sport Singapore welcomes its second batch of brand ambassadors! They are your everyday Singaporeans, tackling the same demands of life as you do, but SportSG's newest sport and fitness influencers also hold a strong belief that sport can inspire us to live better. Get to know them in our feature series here!
For a small community in Singapore, football is not always the 11-a-side game that incites so much passion in fans everywhere.
To freestyle footballers, the sport involves technical skills, fancy tricks, and self-expression; it involves entertaining showcases and panna competitions.
Meet EXPY - comprising Muhammad Syafiq, Victor Lim, Valerie Su, Daryl Low, and Shaun Tan – a freestyle football crew that has won several competitions and brought recognition to the nation.
Newly inducted SportSG brand ambassadors Valerie Su, Daryl Low, and Shaun Tan now want to grow this small community of people acquainted with freestyle football.
Bringing it to the greater public through SportSG's platforms, they hope to show that the definition of sport does not need to be limited to the typical ones found in schools, and that people can benefit from alternative ones just the same.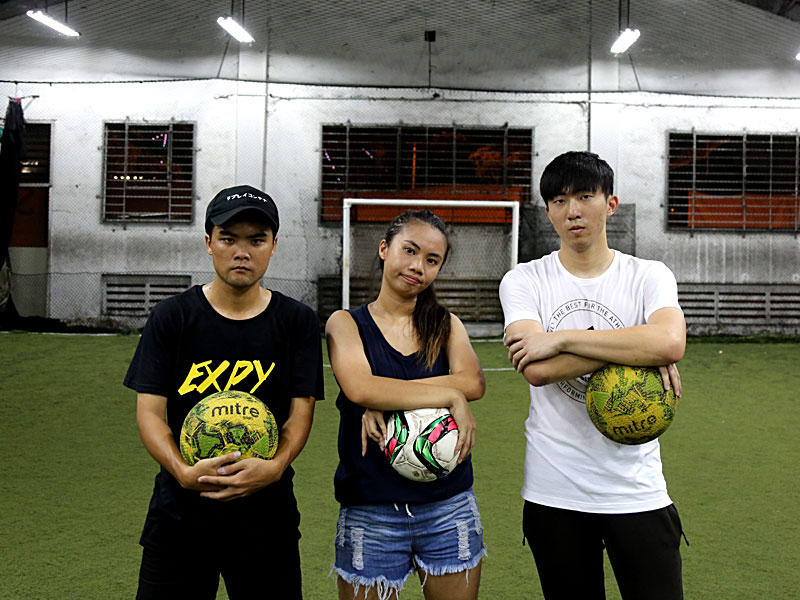 Photo: SportSG
Valerie, an undergraduate, shared more about the challenge, the intensity, and the gains: "Juggling the ball, doing tricks – they're not easy. Imagine doing that with music, staying on beat, and executing tricks. I learnt to be disciplined; that hard work pays off. I also learnt how to put myself on the stage, developing showmanship and musicality."
Shaun, also a student, added: "It's the same with other sports and life, really – hard work and determination are so important behind the scenes. And you can succeed if you put this amount of hard work in."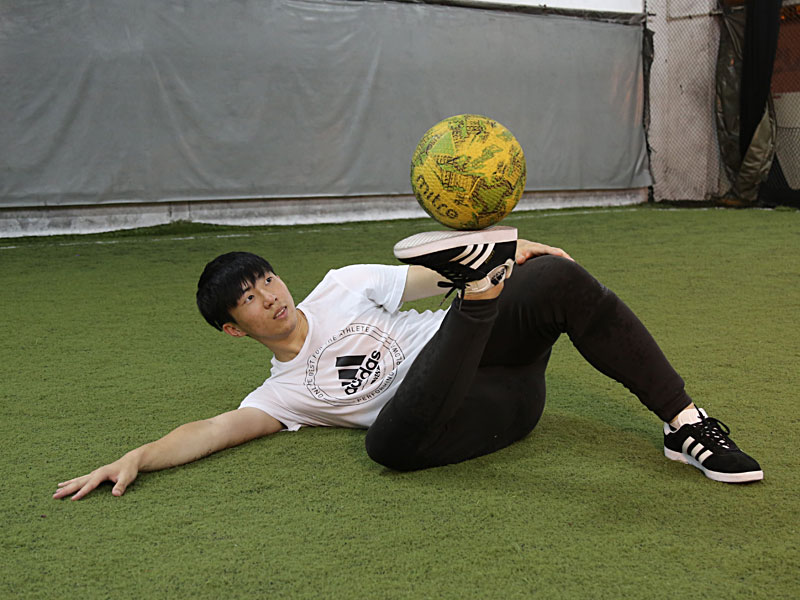 Photo: SportSG
Apart from developing their skills, EXPY – which stands for "Express Yourself" – focuses on an additional aspect, something not so easily attainable: the performance factor.
Daryl, who is serving his National Service, revealed: "We train non-stop just to get the fundamentals right. With all this, you evolve and come up with your own style. That's more challenging compared to the tricks. It comes with a lot of effort; it's about having a grasp of things around you."
"It's more than just football skills. It's grooving with the ball, it's having fun. We emphasise expressing ourselves. Once you have fun, people will feel it and they will enjoy what you do. We hope to bring this [philosophy] to others," he added.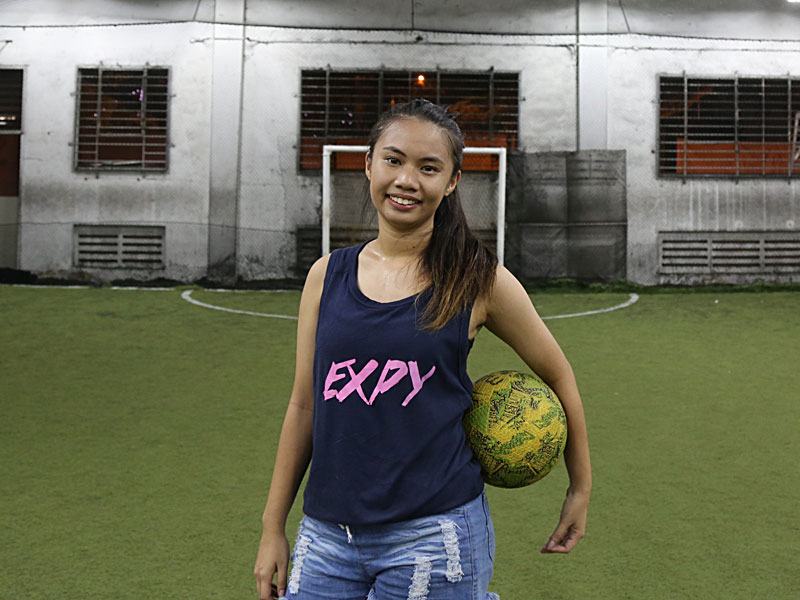 Photo: SportSG
And they certainly do have fun. Speaking to the trio, it was evident that they each brought their own passion to the sport, elevating it in their own ways.
Valerie, for one, combines her love for dance and football, experimenting with different styles when coming up with moves.
Together with Daryl, they throw dance forms such as salsa and hip hop into the mix.
Shaun, on the other hand, had aspired to play football professionally, but eventually chose to focus simply on skills.
He explained: "Some enjoy football for the teamwork, the passes, the goals. But others are entertained by individual skills. Players like Neymar and Ronaldo make the game beautiful. This is how freestyle football comes into play. It's fancy, entertaining, and very technical."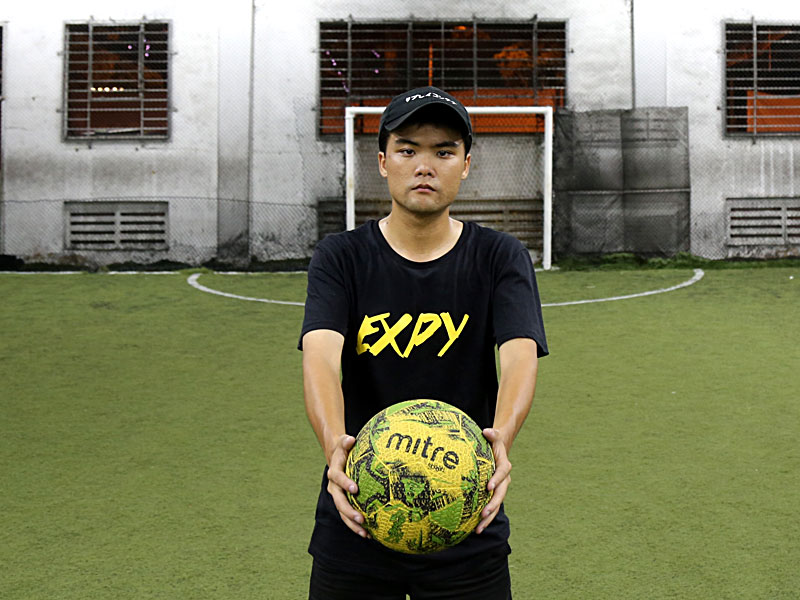 Photo: SportSG
Perhaps, that is where the value of alternative sport lies.
It gives people the option of taking their sporting interests in a different direction, developing new skills and promoting the spirit of learning and inventiveness.
As Valerie elaborated: "Youths are developing skills that help them learn differently. Freestyle football is something you can learn by watching videos. Moving away from what is fixed, it teaches us to train and learn independently. We develop much more, such as this hunger to learn on our own."
Naturally, these youths also seek to share what they have gained from their journeys.
In fact, being recognised as sport practitioners through the SportSG ambassadors initiative has already been a significant step according to Daryl, who harbours dreams of seeing people freestyling in the streets. For Valerie and Shaun, who hope to inspire women and youths respectively, it would be about reaching a wider audience.
As Shaun summed up: "There might be many out there who want to start a new sport that's not very common, but they don't know how to start. As a crew, we don't only focus on ourselves. We hope that we can reach out to more people too and grow the scene."
Keep up with the crew at @expy_fs on Instagram, where you can enjoy slick moves, creative expression, and sheer talent! For more on all our ambassadors, follow myActiveSG on Facebook, as well as @sport_singapore and @sgsportstv on Instagram.