Fan Zhendong leads world's best Men's Singles players to compete, at the first ever WTT Cup Finals in Singapore!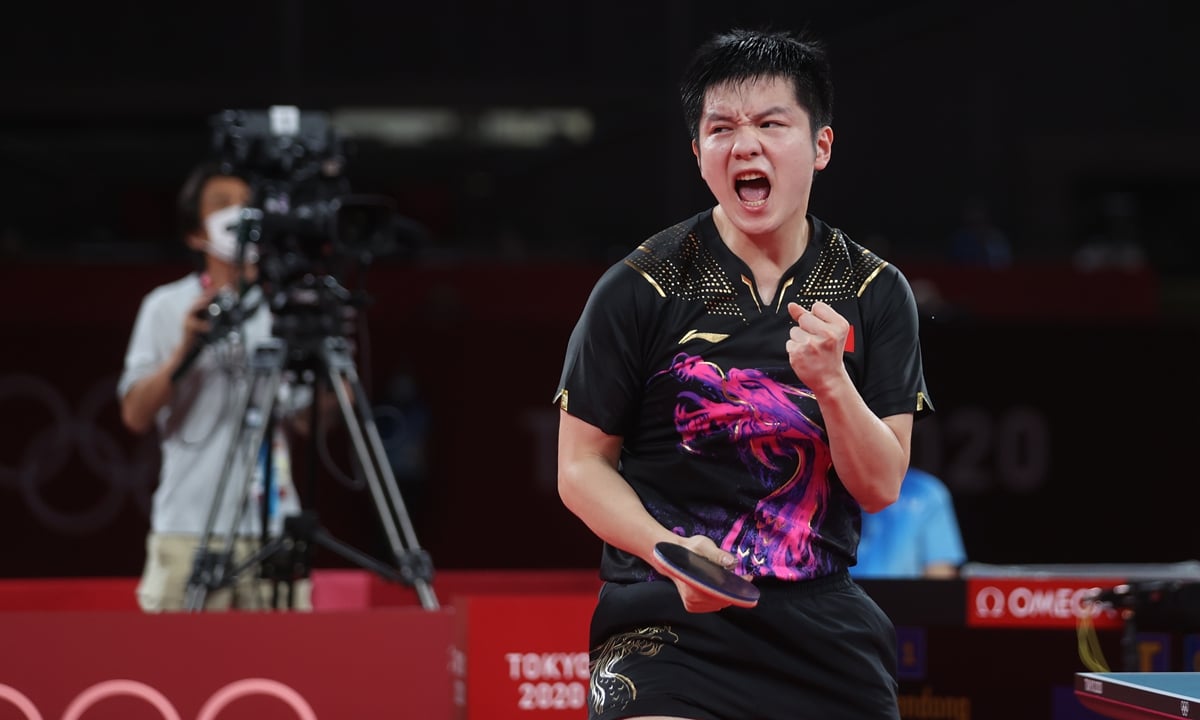 (China's star paddler, Fan Zhendong. Photo Credit : Global Times)
By Pearlyn Koh
A historic moment for Singapore and World Table Tennis (WTT), as the inaugural WTT Cup Finals makes its debut in the Lion City.
With a total prize pool of S$820,000, the tournament will feature 16 of the world's best Men's and Women's Singles players based on the International Table Tennis Federation (ITTF) World Rankings, published on 16 November 2021, with no National Entry Requirement applied. And with Singapore slowly allowing for more international sporting events to take place (after a 18-22 month absence), the WTT Cup Finals featuring the BEST on the planet, is a truly spectacular event to be staged (under strict safe management measures) at the $1.3 Billion dollar SportsHub!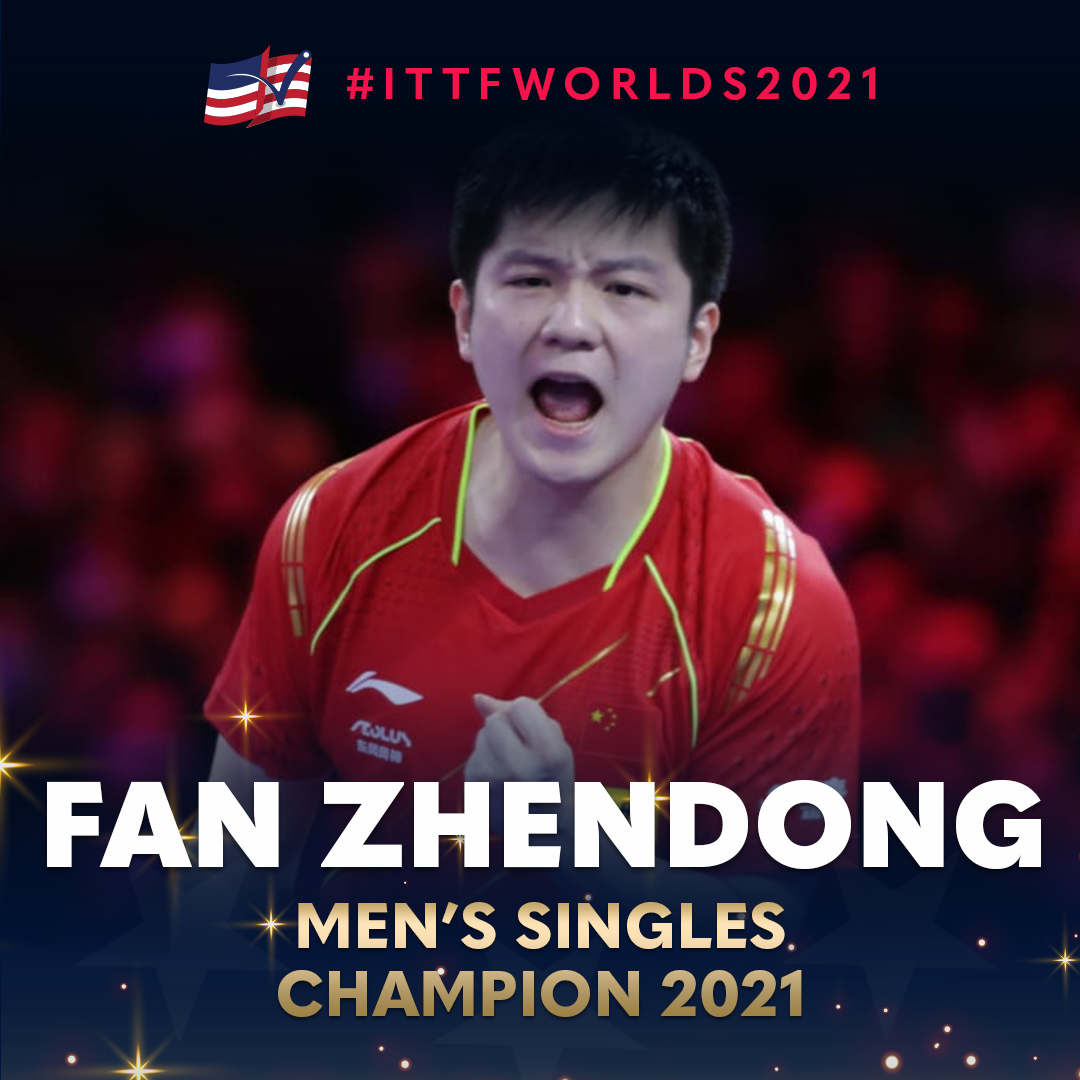 Winner of the recently concluded World Table Tennis Championships Finals in Houston, Fan Zhendong will be the hot favourite to claim the Men's Singles title in Singapore. Merely dropping 4 games in total enroute to his Championship title, the Chinese star will be in the spotlight as he seeks to repeat his gold medal win at the WTT Cup Finals this week.
The 24-year old paddler, who was also the Silver medalist at the Tokyo 2020 Olympics, has not lost a single match to any player outside of China this year. Zhendong has remained world number 1 since April 2020. And his all-roundedness makes him a formidable opponent and one of the greatest Men's Table Tennis players in history! He opens his round of 16 campaign in Singapore against 14th ranked Patrick Franziska (GER).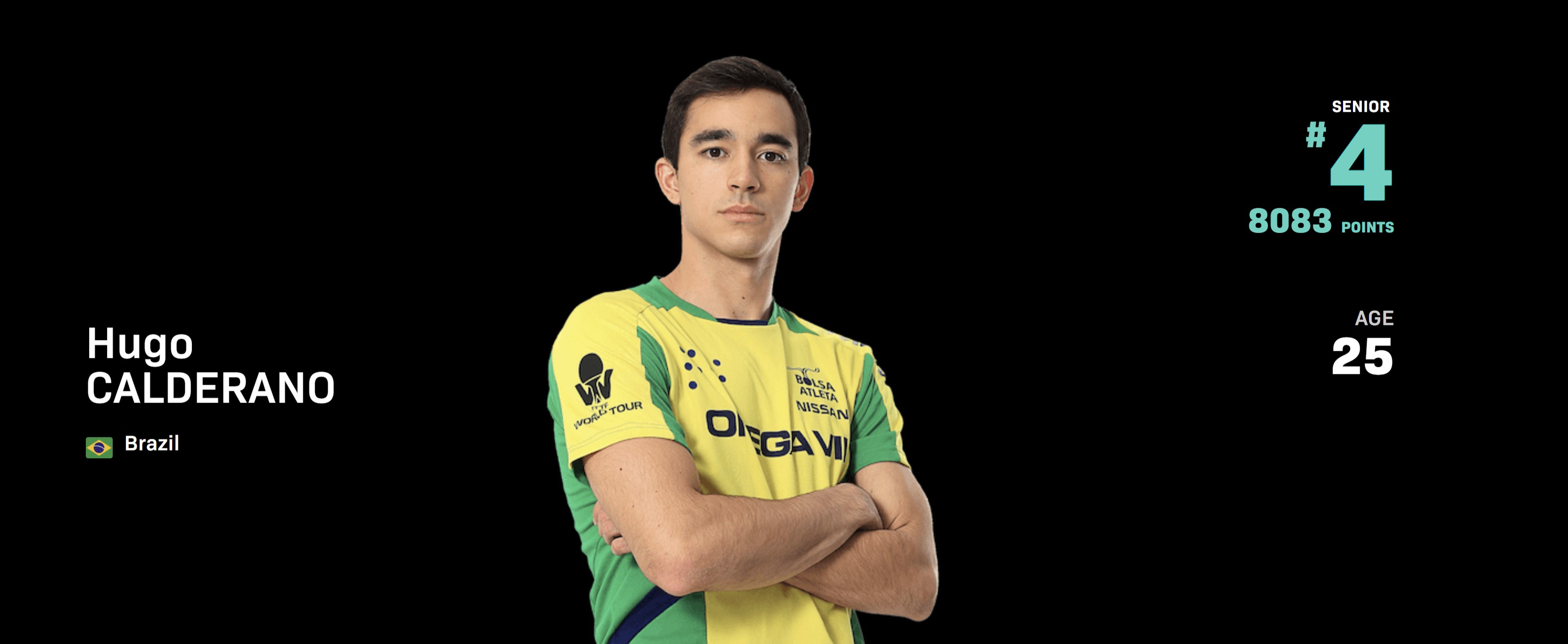 (Brazilian sensation Hugo Calderano. Photo Credit : WTT)
Joining Zhendong is Hugo Calderano, who will also be vying for a medal in Singapore after suffering an exit in the Round of 16 in Houston last week. Ranked 4th in the world, Hugo is currently the highest ranked non-Chinese player in the world!
The Brazilian's wonderful ball sense and great adaptability has brought him several wins in recent years. Just last month, Hugo was crowned champion at the Pan American Championships for his second time. The 25 year old was also the first Latin American player to claim a WTT title at the WTT Star Contender Doha in September. That's after overcoming Slovenia's Darko Jorgik in the Finals. Fans can definitely expect an enjoyable performance by the talented Brazilian in Singapore. Hugo's campaign in the Lion City gets underway against China's 7th ranked, Lin Gaoyuan!

(Japanese paddler, Tomokazu Harimoto. Photo Credit : WTT)
All eyes will be on Japanese teenager Tomokazu Harimoto, as he seeks to claim his 2nd WTT title in 2021. The 18-year-old claimed his first WTT title at the WTT Star Contender Doha in March this year. The world number 5 was merely 14 years old, when he claimed his first ITTF senior title, making him the youngest ever winner.
Harimoto is the youngest player in the Men's Singles event. His fierce demeanor on court, coupled with his speed and agility, makes him a threat to his opponents. And in Singapore, Harimoto will face Swedish player Mattias Falck in the Round of 16. The duo's head-to-head is leveled at 1-1, with the Japanese taking the win in their latest encounter at the 2020 Men's World Cup.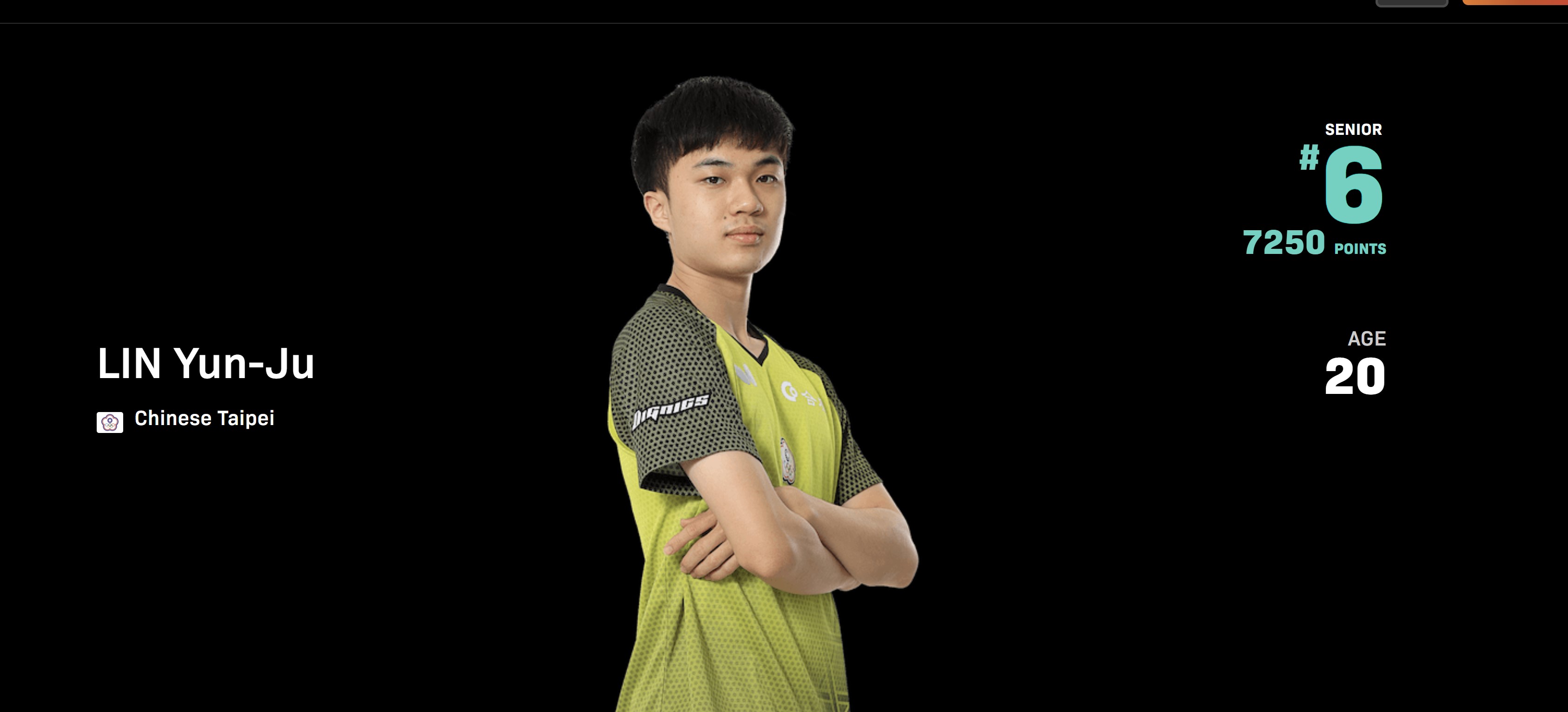 (Chinese Taipeh's paddler, Lin Yun-Ju. Photo Credit : WTT)
The WTT Cup Finals Men's Singles event will also feature Chinese Taipei's Lin Yun-Ju. One of the crowd favourites at the T2 Diamond 2019 meet in Singapore, the 20 year old will seek to impress fans yet again this week. His powerful and stable backhand returns puts him in a strong position against his opponents.
Table Tennis fans gave Lin the nickname "the Silent Assassin", because he is calm and quiet both on and off court. But Yun-Ju has never been shy in executing his perfect placement shots and strong backhand flicks in his game. The young left-handed superstar collected his first World Tour singles title when he was only 18. He narrowly missed out on a medal at the Tokyo Olympics, after falling to Germany's Dimitrij Ovtcharov in the semi-finals. And this week, Lin will seek a comeback after suffering an early exit in the Round of 32 at the World Championships. In Singapore, he opens his campaign against 16th ranked Chinese star, Wang Chuqin!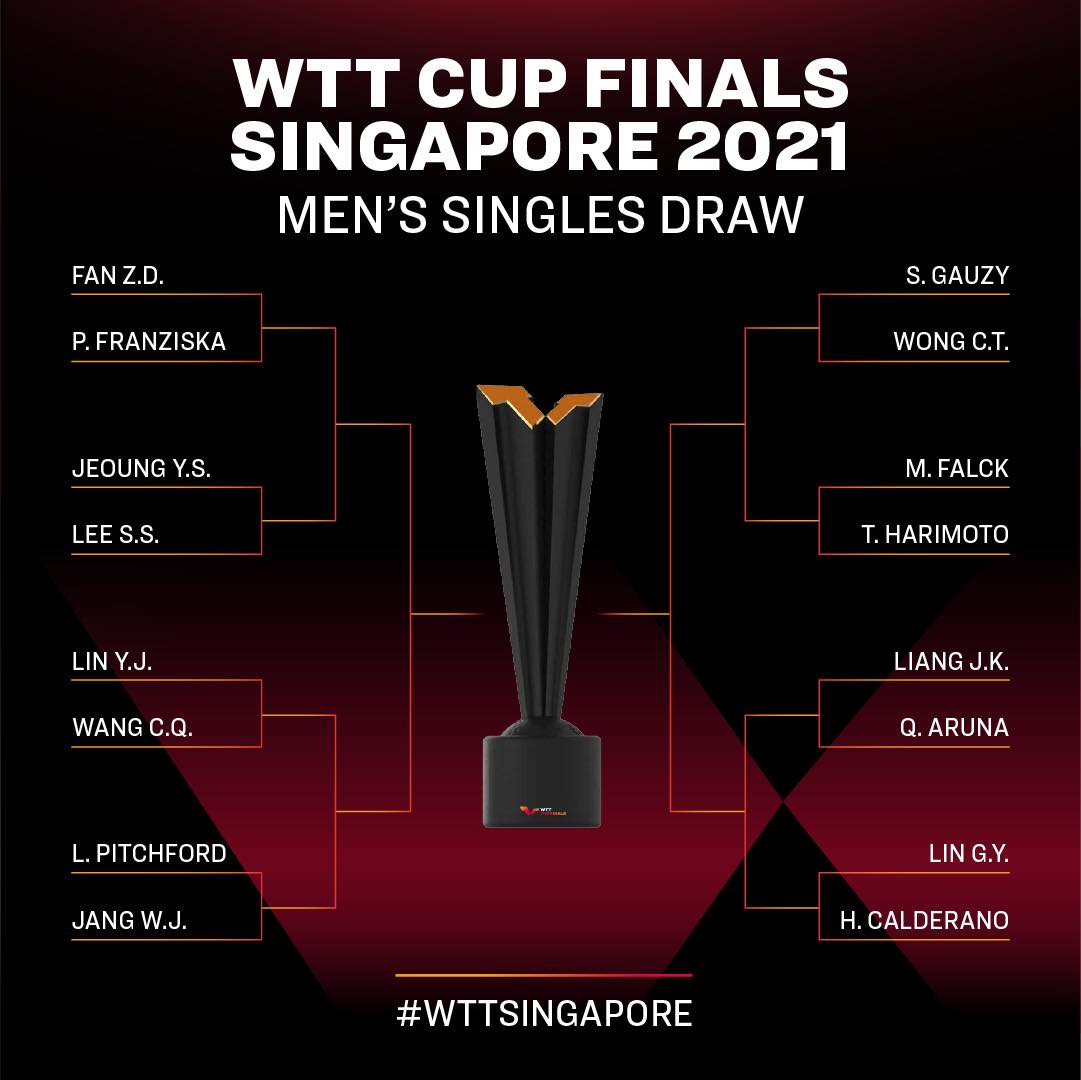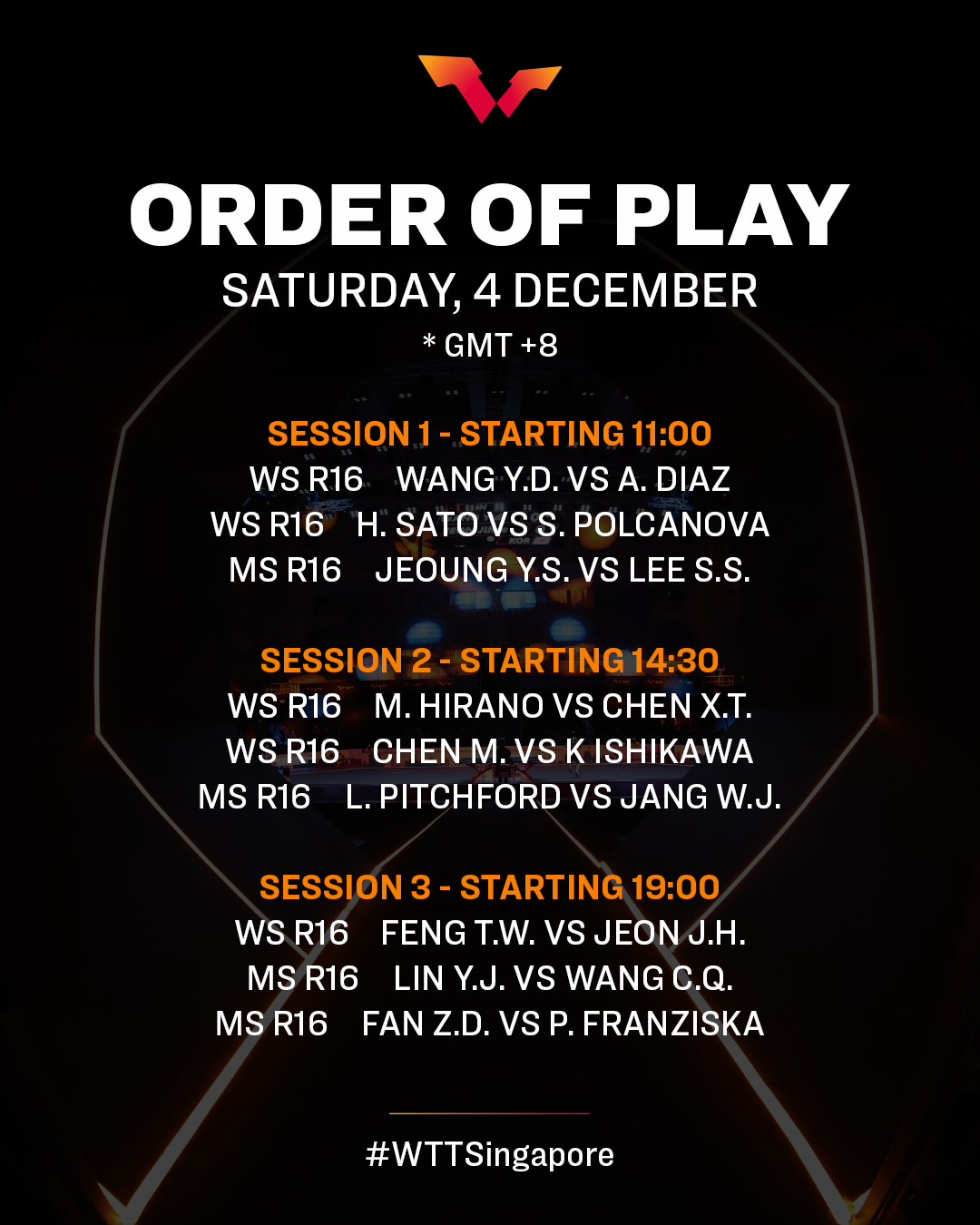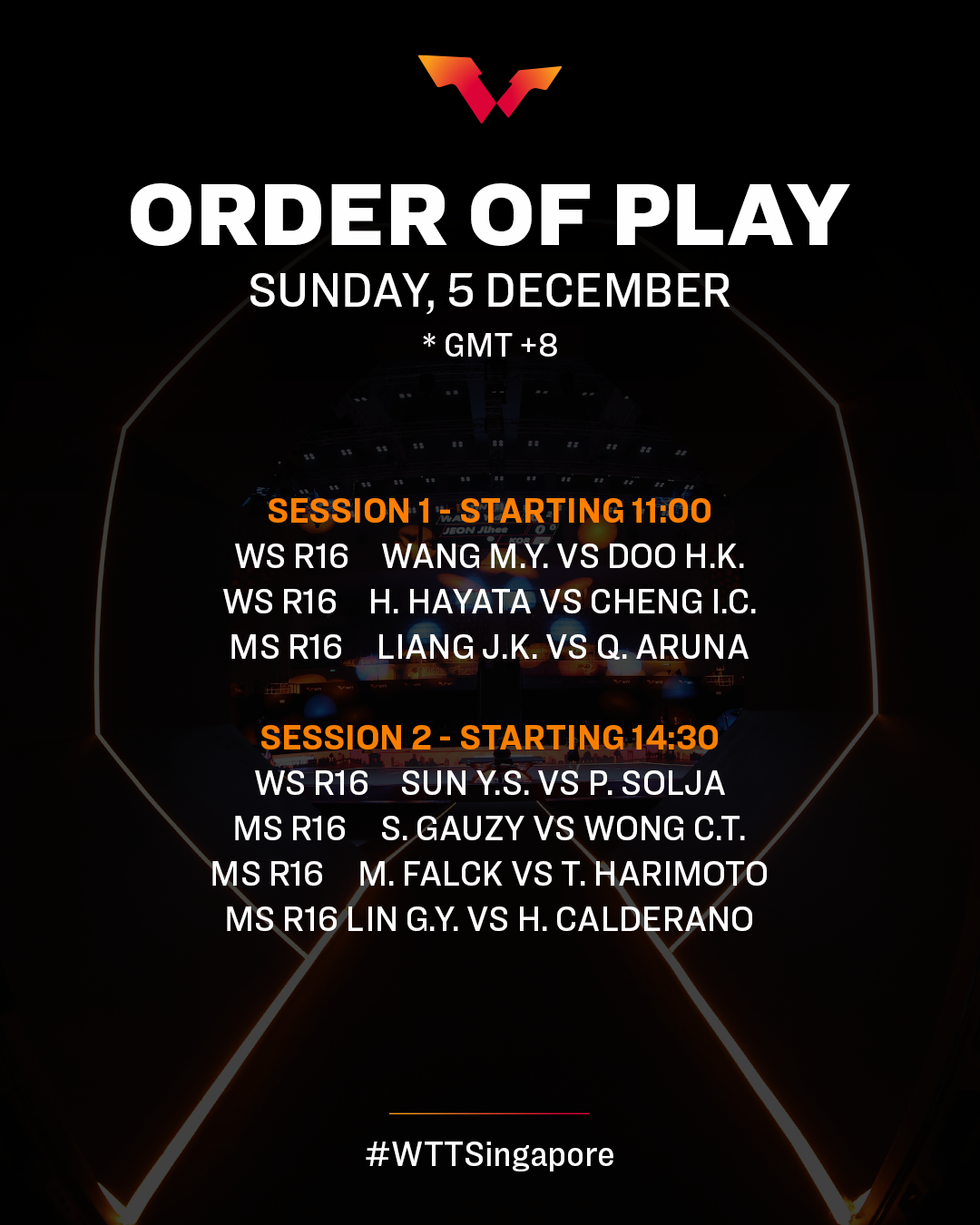 The Men's Singles season-ending Finals will see players from 10 countries contest for the first-ever WTT Cup Finals title. Fans in Singapore can watch all 4 days of action LIVE at the OCBC Arena with match tickets available on sistic.com.sg. You can also cheer on for your favourite players on Singtel Mio Sports! And you catch LIVE streaming for FREE on the WTT App or the WTT's official website, https://worldtabletennis.com/home.
For match reports and results from the WTT Cup Finals in Singapore, do check out https://circle.myactivesg.com/
Edited by Raj Kumar
Pearlyn Koh has been playing Table Tennis competitively for 9 years. She's currently a member of the National Team and had represented Singapore at several major tournaments, including the 2018 Asian Games and World Table Tennis Championships. In 2019, Pearlyn was also the sole Southeast Asian player to enter the Top 16 at the Asian Junior & Cadet Table Tennis Championships. During her free time, Pearlyn enjoys reading and catching up with her friends.