3 Things To Absolutely Love About Skateboarding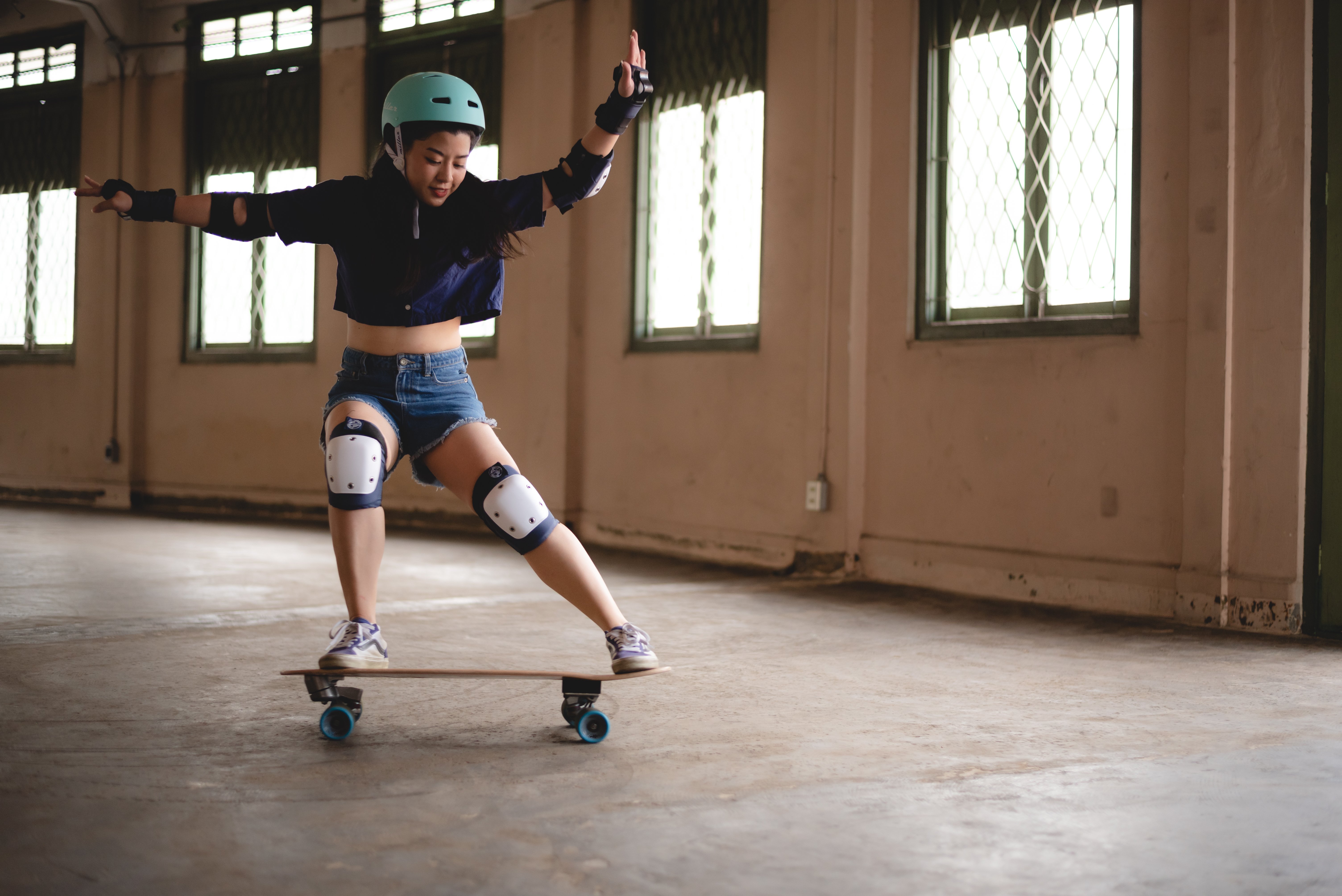 Skateboarding is a sport that is rapidly gaining momentum – not just in Singapore, but around the world.
Locally, new skate parks and established skate schools have popping up all across the island, a testament to the growing number of passionate skateboarders in the country.
Globally, skateboarding has become a full-fledged Olympic sport, catching the eyes of millions around the world when it first appeared at the Tokyo 2020 Olympics.
But makes skateboarding so appealing? Read on to find out!
1. Physically empowering
Skateboarding is an incredibly challenging sport, with numerous different ways to challenge yourself, learn new moves and push your limits. It takes strength, agility, stamina and lots of determination to master impressive moves and combos. But this challenging factor makes it feel all the more rewarding and empowering when the skater manages to pull off a fancy trick!
Hailing from the UK, 14-year-old Sky Brown is the youngest professional skateboarder in the world. She has never had a skateboarding coach, but learned all her tricks off YouTube videos instead. This has not stopped her from clinching a bronze medal in the 2020 Summer Olympics women's park skateboarding event!
2. Firm friendships
Skateboarders may have gained a reputation as being the cool kids on the block, but skateboarders are much more than that. They pride themselves on being supportive and inclusive, which means that anyone can join this "cool club" and find a space to belong.
Five-time Olympian Shaun White was just 9-years-old when he befriended skateboarding legend Tony Hawk at a skate park. Hawk mentored him and helped him become a pro skater when he was just 16. White in turn went on to train with and mentor other aspiring skateboarders like Sky Brown.
3. Builds confidence
The encouragement and supportive environment on the skate park helps skateboarders grow in confidence and learn to celebrate their successes. It also pushes them to be braver when it comes to trying new things in other areas of life.
Did you know? The first women's Olympic street skateboarding competition was dominated by young women! The champion Momiji Nishiya and Silver medallist were just 13-years-old, while Bronze medallist Funa Nakayama was only 16.
Unlike some other Olympic sports, there is no minimum age to compete in skateboarding, which could explain why young skateboarders can go toe-to-toe with adult athletes!
And perhaps for the uninitiated, a good introduction to skateboarding could be at the upcoming YouthCreates Urban Fiesta (30 July - 8 Aug) which features skateboarding competitions and workshops suitable for the young and the young-at-heart. Details can be found in this link.