Getting the right football boots
In the 19th century, the first pair of football boots was born, weighing in at a grand 500 grams and would double in weight when wet. But years of technological research and advancements have brought us extremely lightweight cleats such as the Puma evoSPEED that weigh a mere 103 grams.
Despite all the latest innovations, however, one should perhaps go back to basics when looking for a pair of football boots, and make sure you get the one most important thing right - the fit.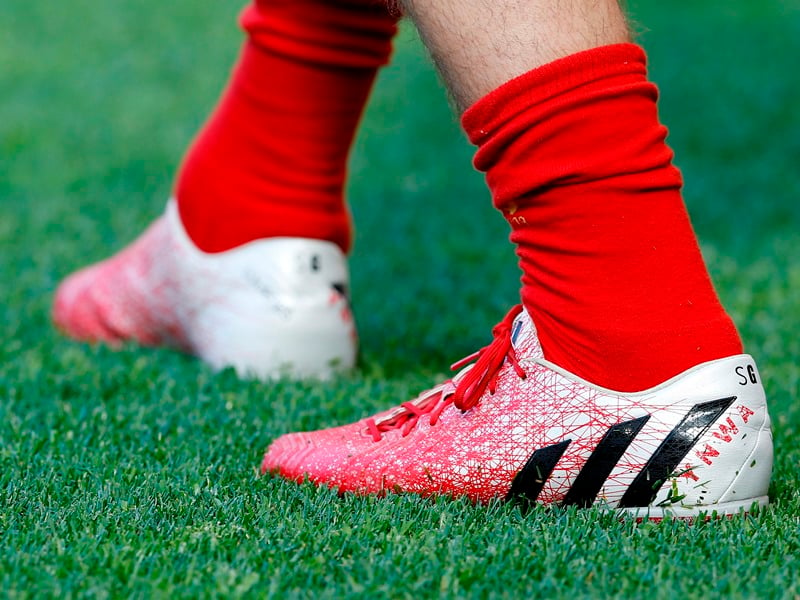 General view of a pair of football boots. Photo: Action Images

Striking colours and textured finishes which purportedly give you more ball control won't matter much if the boots are not unsuitable for your feet in the first place.

"Having tried and tested many pairs of boots over the years, a good pair of boots should first and foremost provide the right fit and allow you to play free from injury," said football enthusiast Joseph Peh.

"I look out for fitting when I buy a pair of football boots. Fitting is the most important, and also the studs," the 34-year-old said.

"I tried a few boots previously and got injured because they were not suitable for my feet. I tried the Nike blade boots and got injured twice; my calf was strained and ultimately I found out it's the boots that were causing the problem. I tried other boots and kept on getting ankle issues. This doesn't mean that Nike boots are poor though. It's probably just because that particular model didn't fit my feet. Another user may swear by them as every user is unique."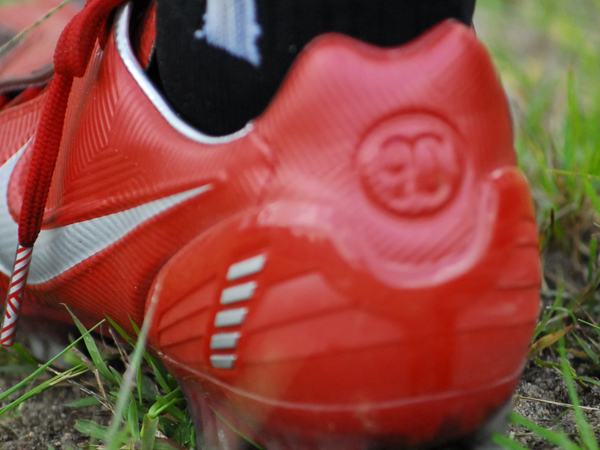 Photo: Samuel Lim
"In the end, I found the Ace 15 and I tried out the Artificial Grass version. I have been using it for four months now and I have had no blisters so far and no injuries."

Adidas has sold the Ace 15 model on its ability to provide more control and grip. According to its website, the boots have a "3D" kicking surface which makes your first touch killer, letting you absorb the ball and control everything".

However, through his experience with this and many other pair of football boots, Joseph says one should not pay too much attention to marketing hype.

"I tried this Ace 15 which is supposed to have a better grip, but to me, it is only perhaps five to ten per cent true," he said.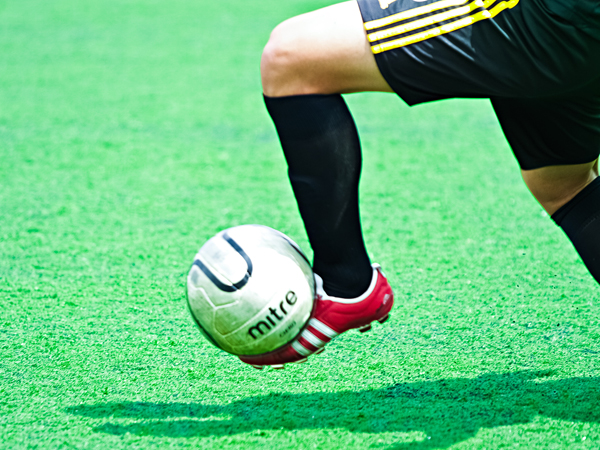 Photo: Farhana Beunsro Jaaf
"In terms of shooting and passing, I do feel you have more grip but I doubt there is much difference. It still boils down to individual skills and capability."

Gary Yang, 36, editor of this website, as well as a social player who has been playing the beautiful game for 20 years, shared: "With the advancement of technology, our football boots are getting lighter with every passing day. This definitely gives players who are quick an added advantage but at the same time, it sacrifices the protection for the foot. That's probably why amateur players get injured more easily these days due to accidental stamping by opponents."
"Personally, I normally go for the lighter boots as my game depends a lot on my pace. However, my advice will be to purchase boots based on the position that the individual is playing in. For example, a defender should probably go for a sturdier boot with more protection rather than a thin and light boot for obvious reasons. Conversely, a striker will prefer something that gives them that extra oomph in their shot and lighter boots for added acceleration past defenders," Gary added.
John (right) in action for SCC during his competitive days. Photo: John Yeong
John Yeong (above), 32, a former National Football League (NFL) player, has this to say when it comes to getting the right pair of cleats: "While there are many flashy football boots on the market these days, I personally look for a pair that provides the best comfort and protection for my feet. A good pair of football boots will not only allow you to play at your optimal level but also gives you greater confidence going into a football match at any level."