Hina Hayata scored big win in QFs, but crashed out in the last 4 to Sun Yingsha in WTT Cup Finals!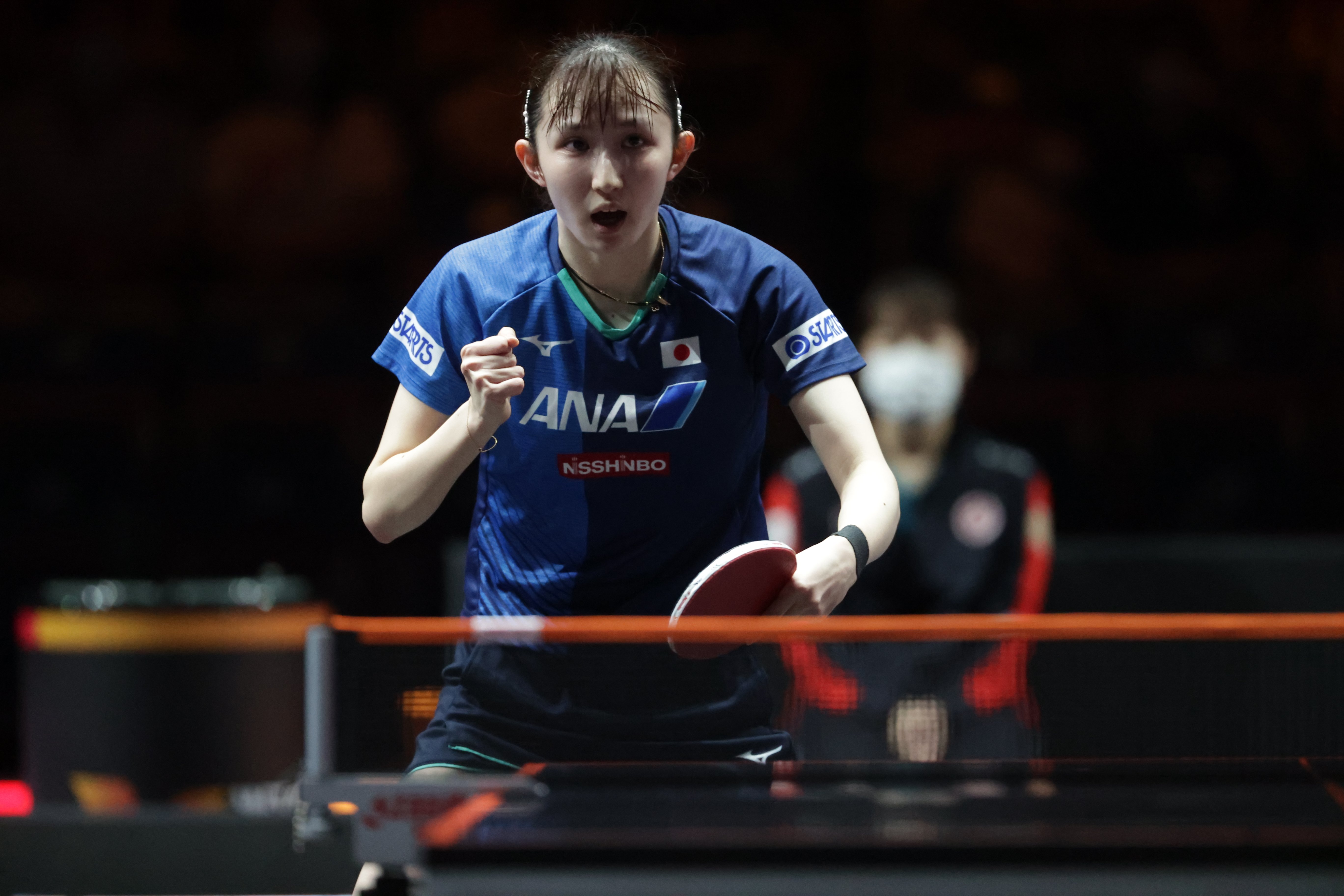 (Japan's Hina Hayata. Photo Credit : WTT)
By Pearlyn Koh
After staging a massive upset against world no. 4 Wang Manyu in the round of 16 on Sunday (5 Dec), a match-up against Japan's Hina Hayata proved one obstacle too far for Hong Kong's Doo Hoi Kem. Having lost her past 4 head-to-head encounters, there was an opportunity for the 25 year old to rewrite history, when she came up against the Japanese yet again, in a battle for a medal at the inaugural WTT Cup Finals held in Singapore!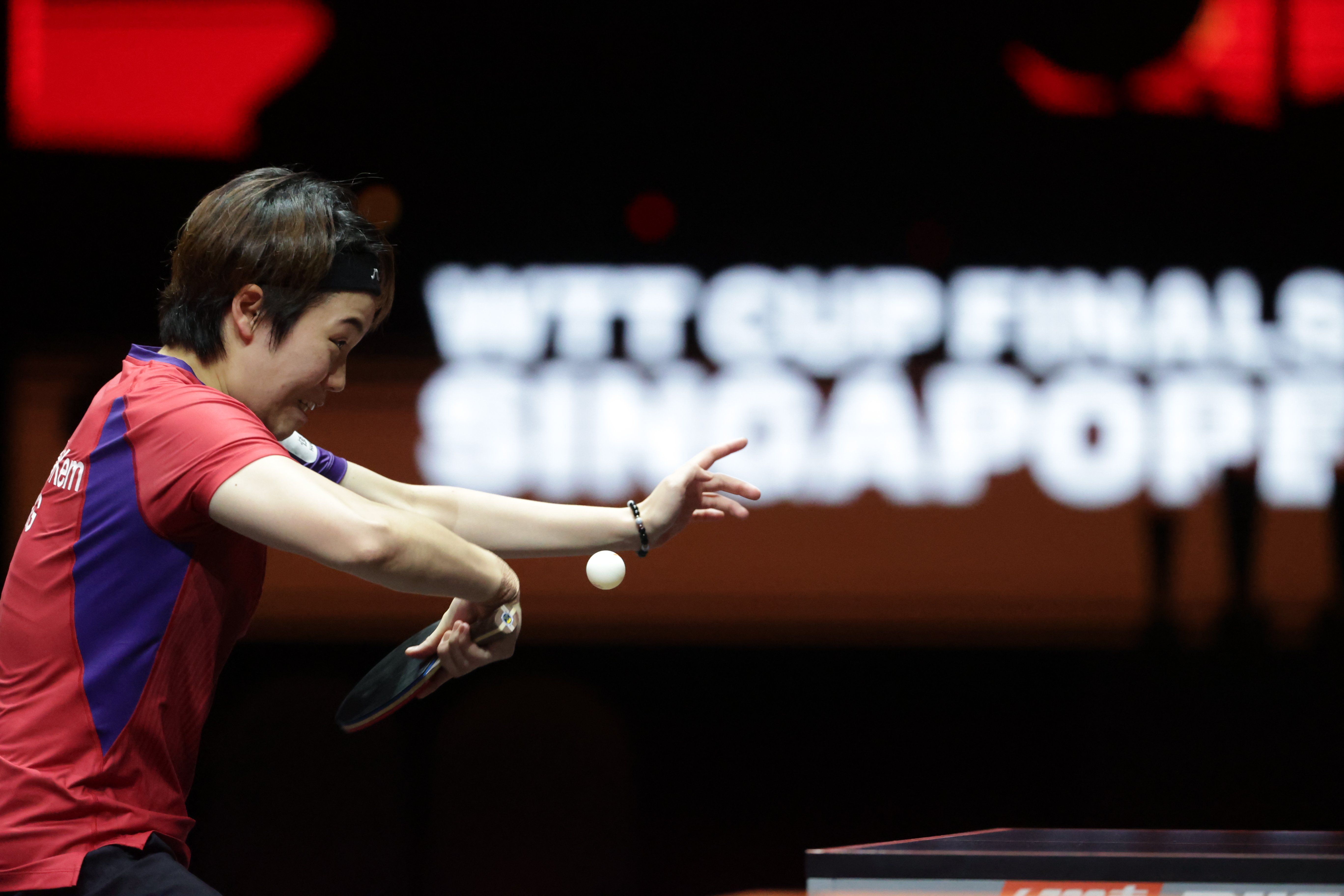 (Hong Kong's Doo Hoi Kem. Photo Credit : WTT)
The duo's meeting at the OCBC Arena on Monday (December 6) afternoon from 2pm onwards, was their 3rd encounter this year alone. In their past two meetings, at the WTT Star Contender Doha and ITTF-ATTU Asian Table Tennis Championships in March and September respectively, it was the Japanese who took the victory on both occasions.
The Hong Kong star paddler would have wanted to sustain her good momentum from her earlier win to her Quarter-finals match. But she was ultimately unable to continue her good form. In the opening game, Hoi Kem showed some signs of nervousness against her Japanese opponent, as she started off her first point with a service error. What followed was a series of unforced errors on the Hong Kong player's end, which eventually allowed the 21-year-old Hina to take down her first game seemingly effortlessly, 11-1!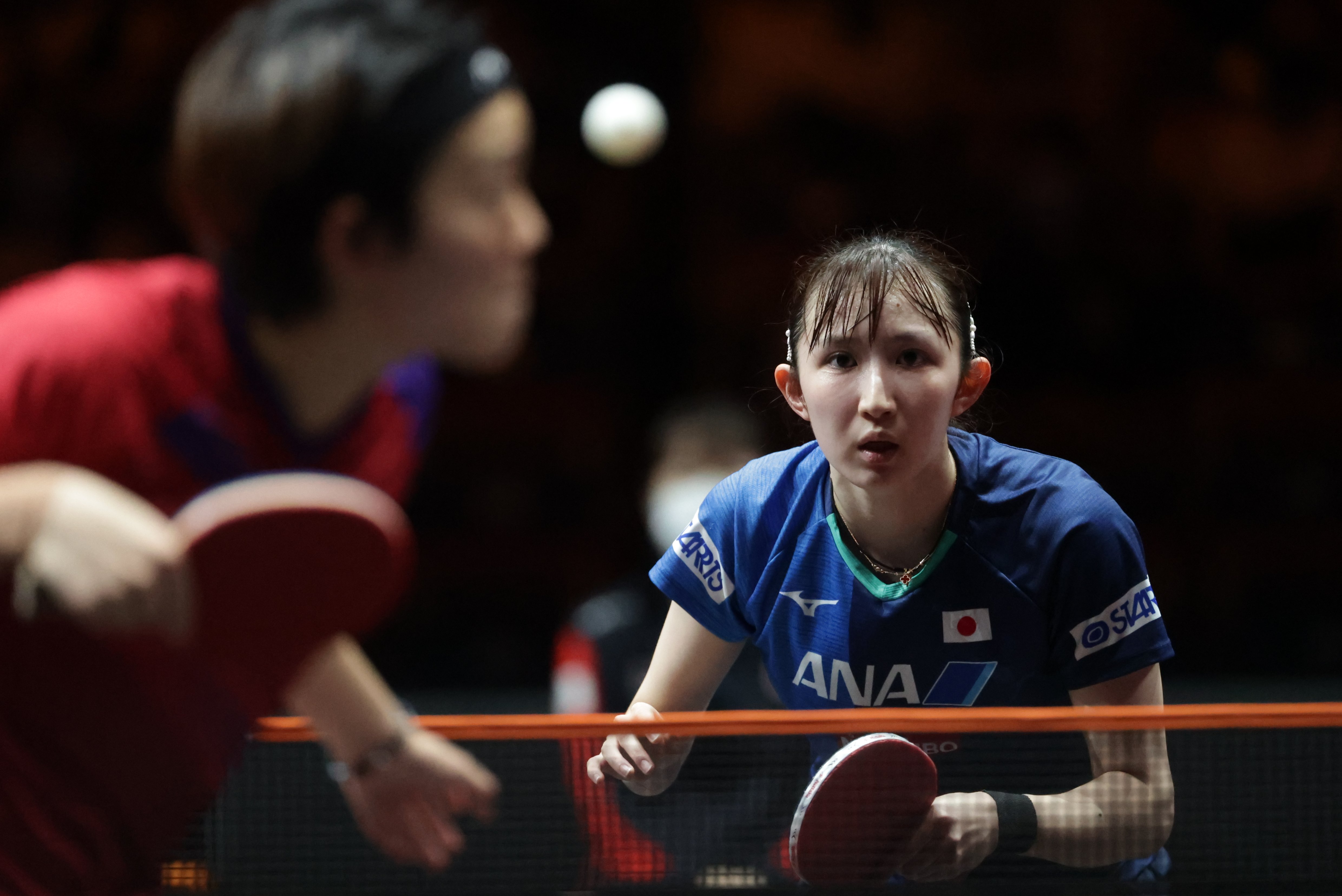 (Japan's Hina Hayata to receive. Photo Credit : WTT)
In Game 2, the world no. 12 Hong Kong player recognized, that she needed to up her attacking game in order to pressure her opponent. And so, she started becoming more aggressive in receiving, especially in her backhand flick. Hoi Kem seemed to find her form, as she started off the game with a 3-1 lead. However, this lead did not last long, as Hayata clawed the score back to 4-4, before sealing off yet another game, 11-5!
With a comfortable 2-0 lead, the champion at the Asian Championships seemed to have it all. But her world no. 12 opponent did not give up just yet, as she scored a 3-0 lead in Game 3. Hayata quickly caught up, leveling the score to 3 apiece, and a timeout by the Hong Kong paddler followed. In an obvious attempt to control the game by slowing the tempo down, the timeout proved to be effective for Hoi Kem, as she took 5 straight points, before she won the third game 11-6!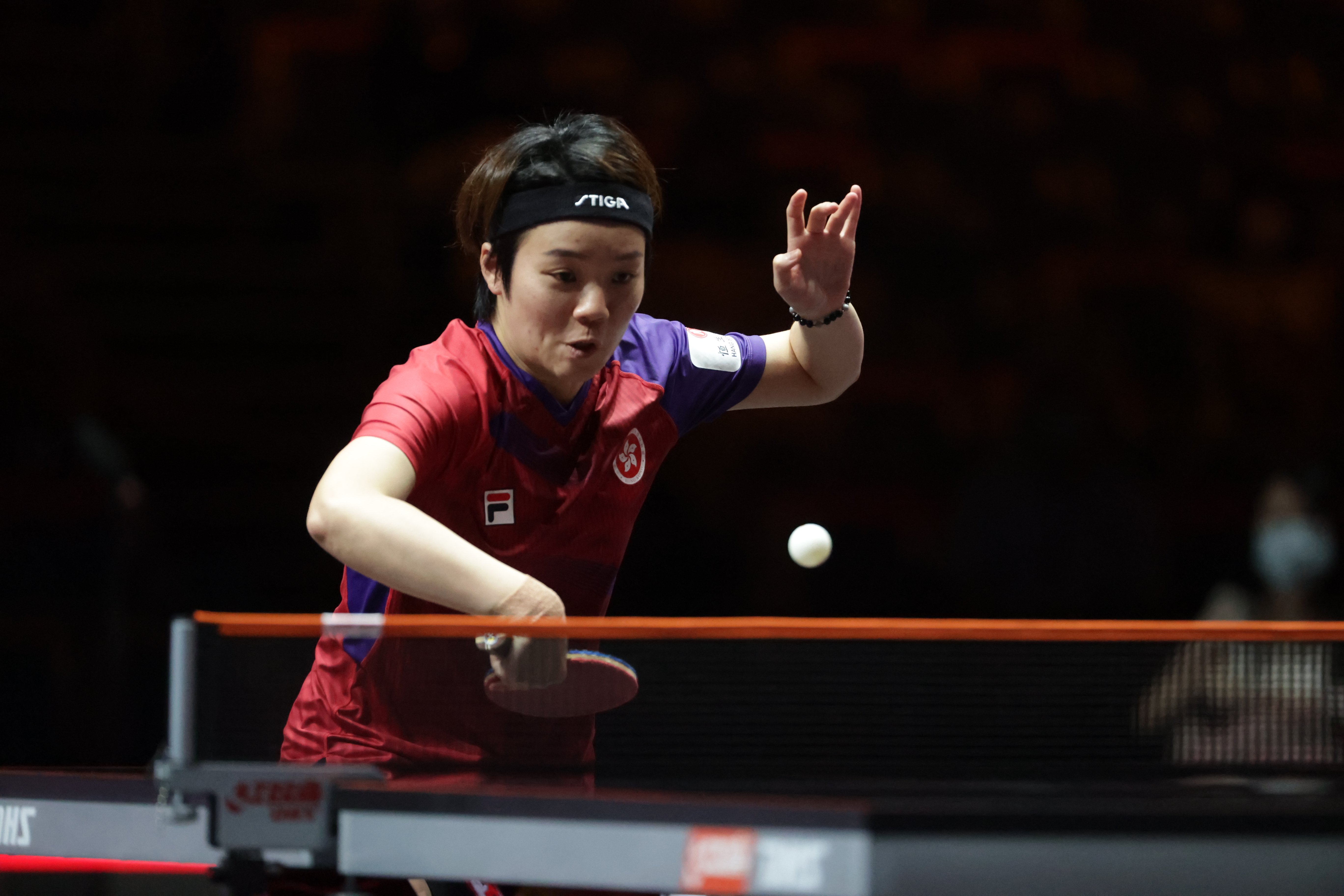 (Hong Kong's Doo Hoi Kem. Photo Credit : WTT)
Having lost the earlier game, the Japanese star was highly focused as soon as she entered Game 4. The Japanese south-paw (left-hander) immediately switched her serves, which proved to be too difficult for the 25-year-old to handle. The variations in her serves caused Hoi Kem to often return half-high balls, leaving her with ample opportunities to launch her powerful forehand attacks. Game 4 saw Hayata taking the lead entirely, before claiming the overall game 11-8.
"Hoi Kem's change in strategy in Game 3 caused me to rush in some of my shots, which resulted in many mistakes on my end. After losing the third game, I knew I had to re-focus on my spin and quality of shots." said Hayata in a post-match interview.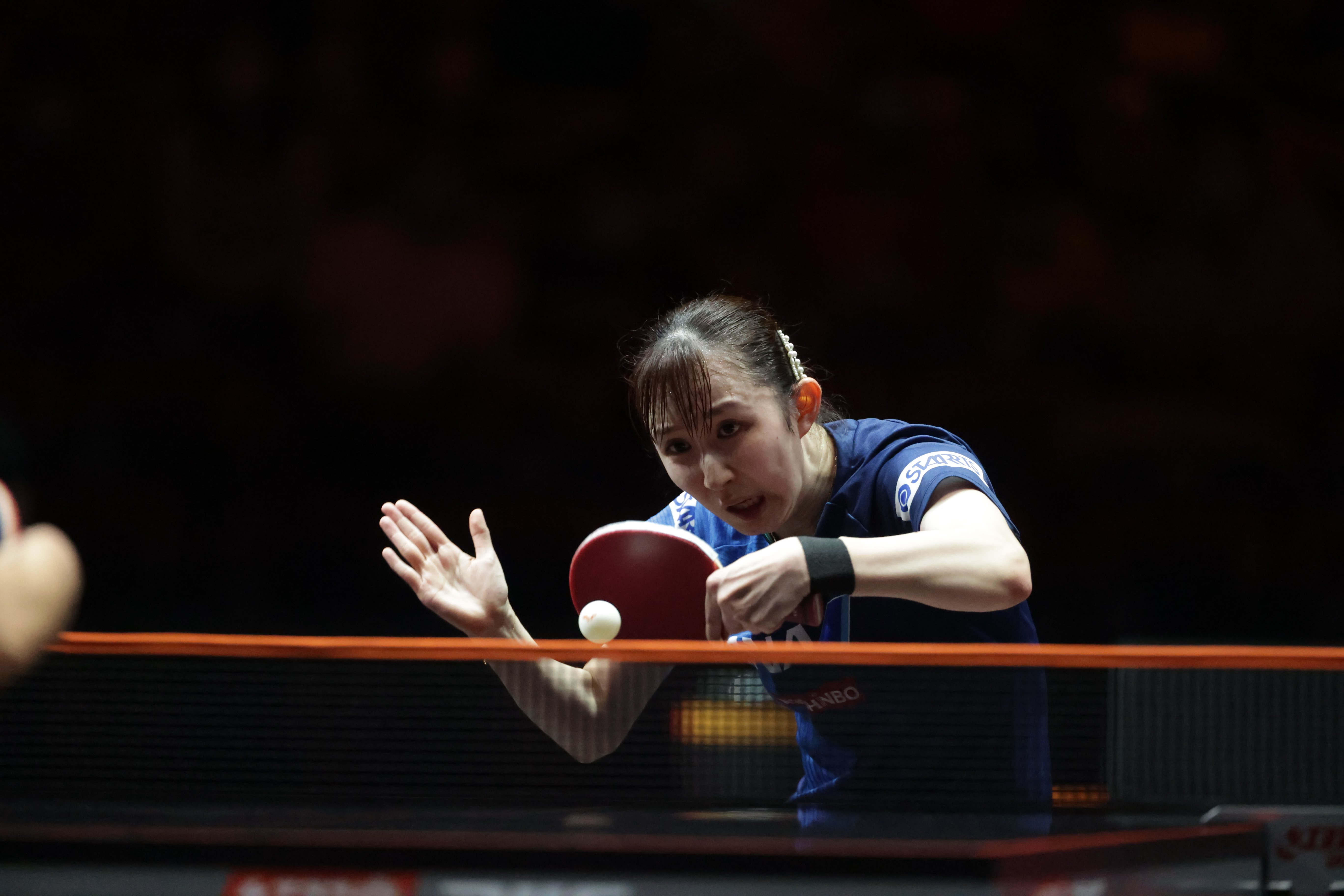 (Japan's Hina Hayata to receive. Photo Credit : WTT)
Following her 3-1 quarter-final victory, the talented Japanese had less than 5 hours to rest, before facing Sun Yingsha of China, in the semi-finals. The Chinese paddler had earlier overcome teammate Chen Xingtong 3-0, to progress into the last 4. In their entire career thus far, Hayata and Yingsha have only played each other once. And that's 7 years ago, at the 2014 Asian Junior Championships!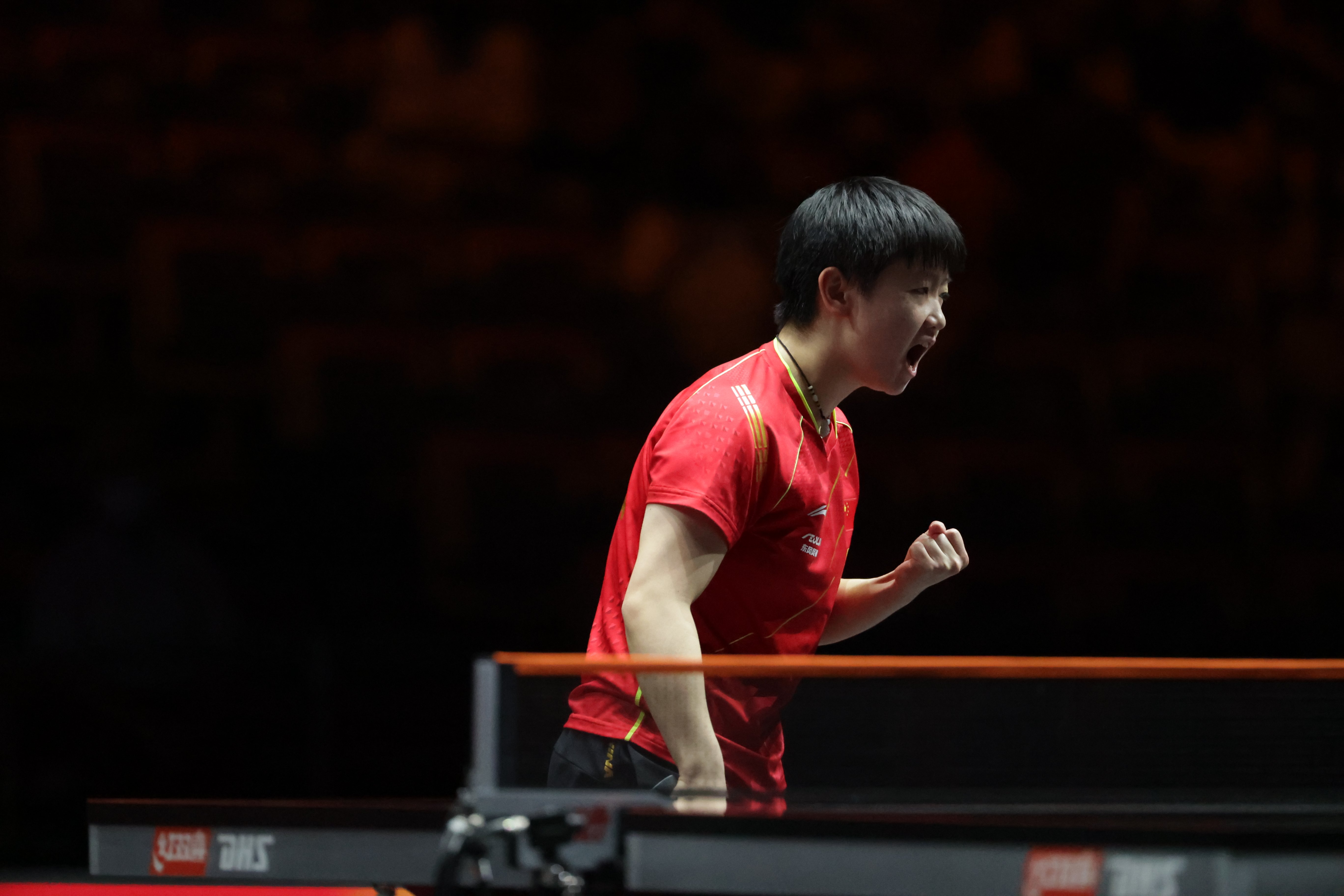 (China's Sun Yingsha. Photo Credit : WTT)
At the OCBC Arena though, Yingsha proved her world no 2 ranking by taking out her Japanese opponent 4-1 (6-11, 11-9, 11-6, 11-9, 11-8) in a best-of-7 games series. And the 21 year old Chinese will meet her compatriot Wang Yidi in Tuesday's (7 Dec) Women's Singles Final. Besides bragging rights, the champion also takes home S$62,000 in prize money!
Tickets for the FINALs are SOLD OUT at the OCBC Arena. But fans can still watch your favourite players on Singtel Mio Sports! And you catch LIVE streaming for FREE on the WTT App or the WTT's official website, https://worldtabletennis.com/home.
For selected match reports from the WTT Cup Finals in Singapore, do check out https://circle.myactivesg.com/
Edited by Raj Kumar
Pearlyn Koh has been playing Table Tennis competitively for 9 years. She's currently a member of the National Team and had represented Singapore at several major tournaments, including the 2018 Asian Games and World Table Tennis Championships. In 2019, Pearlyn was also the sole Southeast Asian player to enter the Top 16 at the Asian Junior & Cadet Table Tennis Championships. During her free time, Pearlyn enjoys reading and catching up with her friends.