Hougang United defeat Balestier Tigers 4-3 in 7-goal thriller!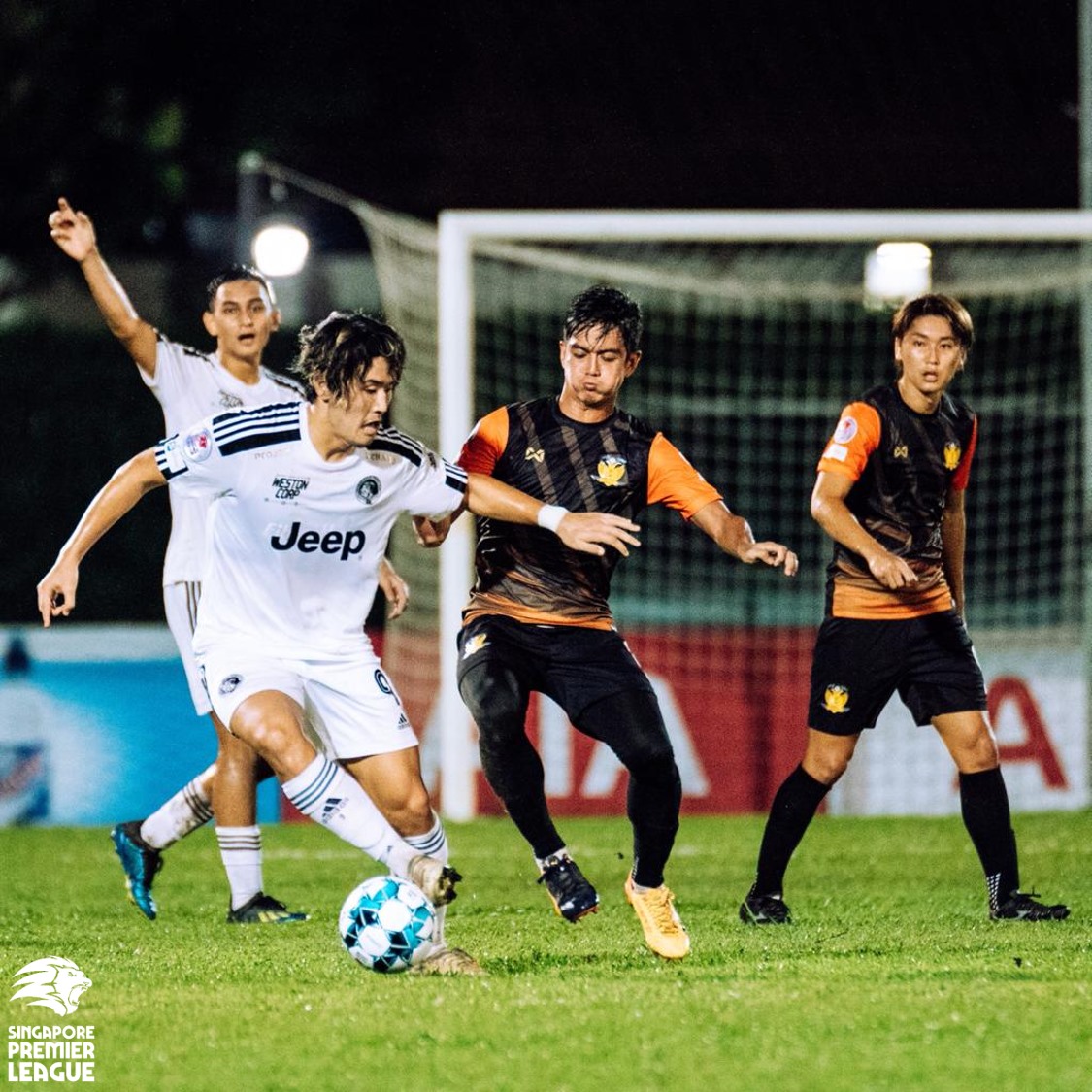 (Photo by Football Association of Singapore)
By Sherman Yong
Reeling from their recent loss in the current season, Hougang United FC (HGFC) and Balestier Khalsa FC (BKFC) were headed for a destined re-match since their first confrontation on 10th April - where the former achieved a close triumph over the Tigers with a 1-0 victory. Yet unlike their initial confrontation, this re-match (Sunday 9 May) at Hougang Stadium proved an exciting spectacle for all, as players from both sides constantly jousted and tussled with each other in a desperate attempt to achieve dominance. Tensions were on a constant-high throughout the entire match, with stern exchange of words happening between the coaches of both teams off-field, and even the issuance of a yellow card to Marko Kraljevic (Coach of Balestier Khalsa FC) prior to half-time!
For the Hougang United team, the stakes were heavy since a good showing paves the possibility for them to displace Tampines Rovers for the 2nd runner-up position within the Singapore Premier League (SPL). The Cheetahs were trailing a mere 3 points behind the Stags prior to last night's kickoff. However, the Balestier Tigers seemed determined to deny HGFC the win they sorely needed - setting up a defensive 4-4-2 formation, in an attempt to achieve their first clean sheet of Season 26. (The Tigers' backline conceded 8 goals in the past 2 games)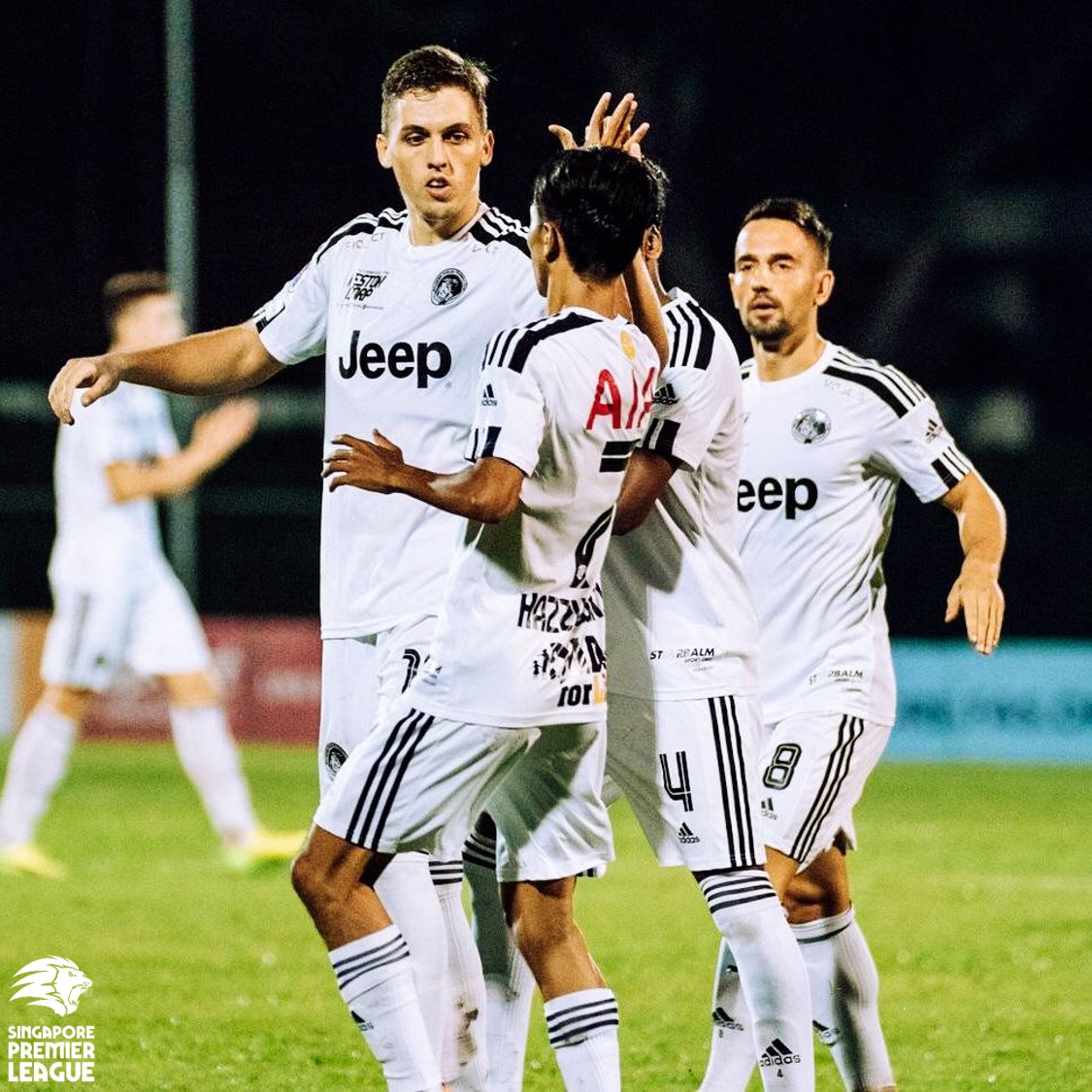 (Photo Credit of BKFC : Football Association of Singapore)
Any concerns of a forgettable match by audiences were soon pacified, as the Balestier Tigers drew first blood mere minutes into the game, electrifying the atmosphere within Hougang Stadium. With an adept flick of his toes, Sime Zuzul left the Hougang defenders confuddled as the ball found its way around teammates Hazzuwan Halim and Shuhei Yoshini - creating a tiny yet crucial space that allowed Zuzul a strategic shot into the goal. Coming off from their 1-4 loss against Albirex Niigata (S) two weeks earlier, their early goal against their Hougang rivals visibly boosted the Tigers' morale, as teammates congratulated Zuzul with fistbumps and high-fives.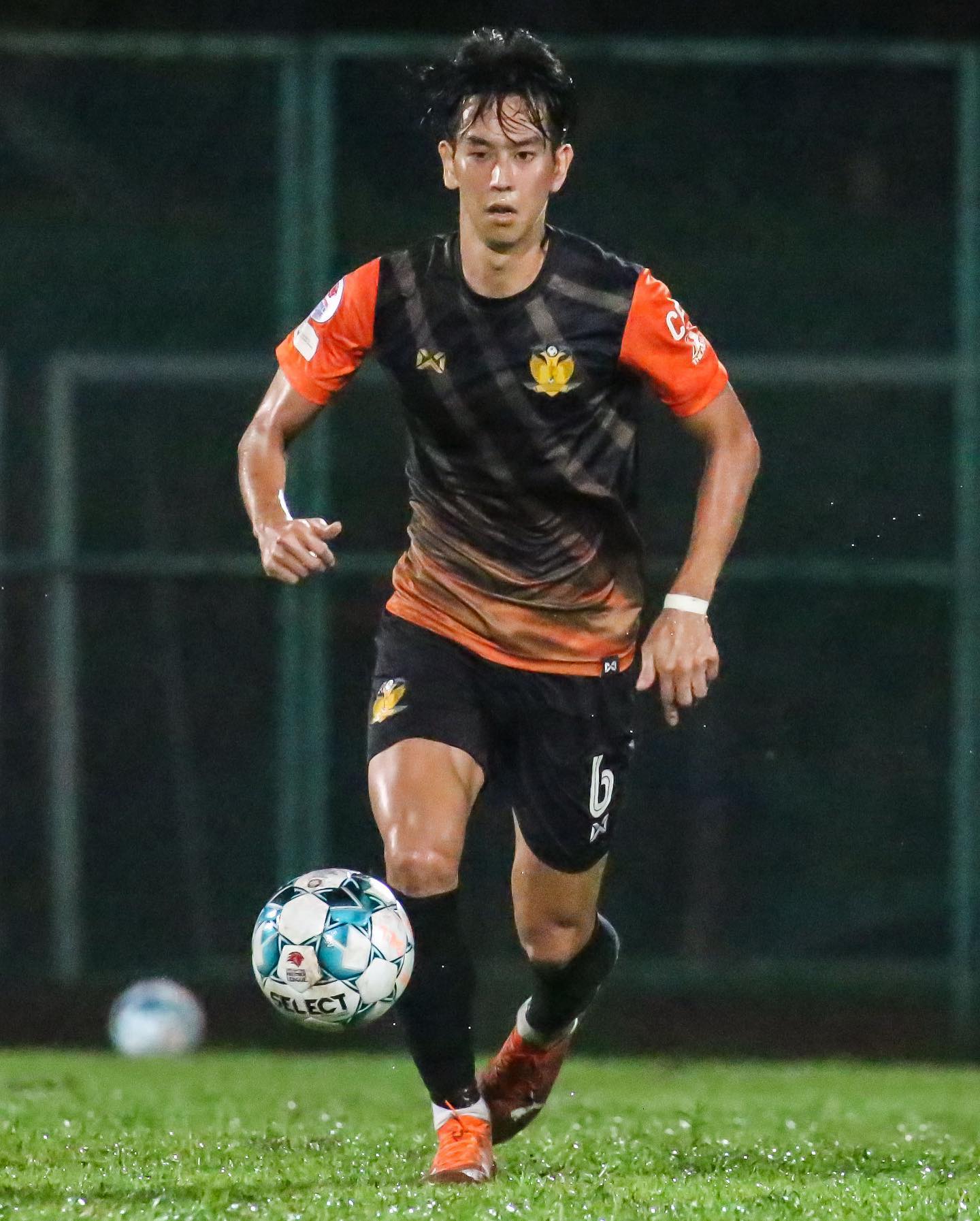 (Photo Credit of Kaishu Yamazaki : Hougang United FC)
The early humiliation however, suffered by the Hougang players were soon repaid in kind as midfielder Kaishu Yamazaki tore through the Balestier Tiger's defenses - capitalizing on a momentary weakness to send a careless shot towards the goal. Yet this proved sufficient as Zaiful Nizam was clearly caught off-guard by Yamazaki's attempt, being unable to contort his body in time to deny Yamazaki's goal in the 8th minute mark. Simultaneously, this also meant that Balestier would once again be denied their clean sheet in the League.
Seizing upon the momentum generated by Yamazaki's equaliser, HGFC doubled down upon their offensive - taking possession of the ball and further threatened Balestier's defenses with strategic plays and skillful maneuvers. The unrelenting assault by Hougang United soon paid off as they once again cracked open Balestier's feeble defense for yet another goal. This time around, it was Hougang's captain, Lionel Tan who delivered the fateful blow - deftly heading a corner kick beyond Balestier's goal-line that left goalkeeper Zaiful Nizam anguished in the 26th minute. It's 2-1 to the home team.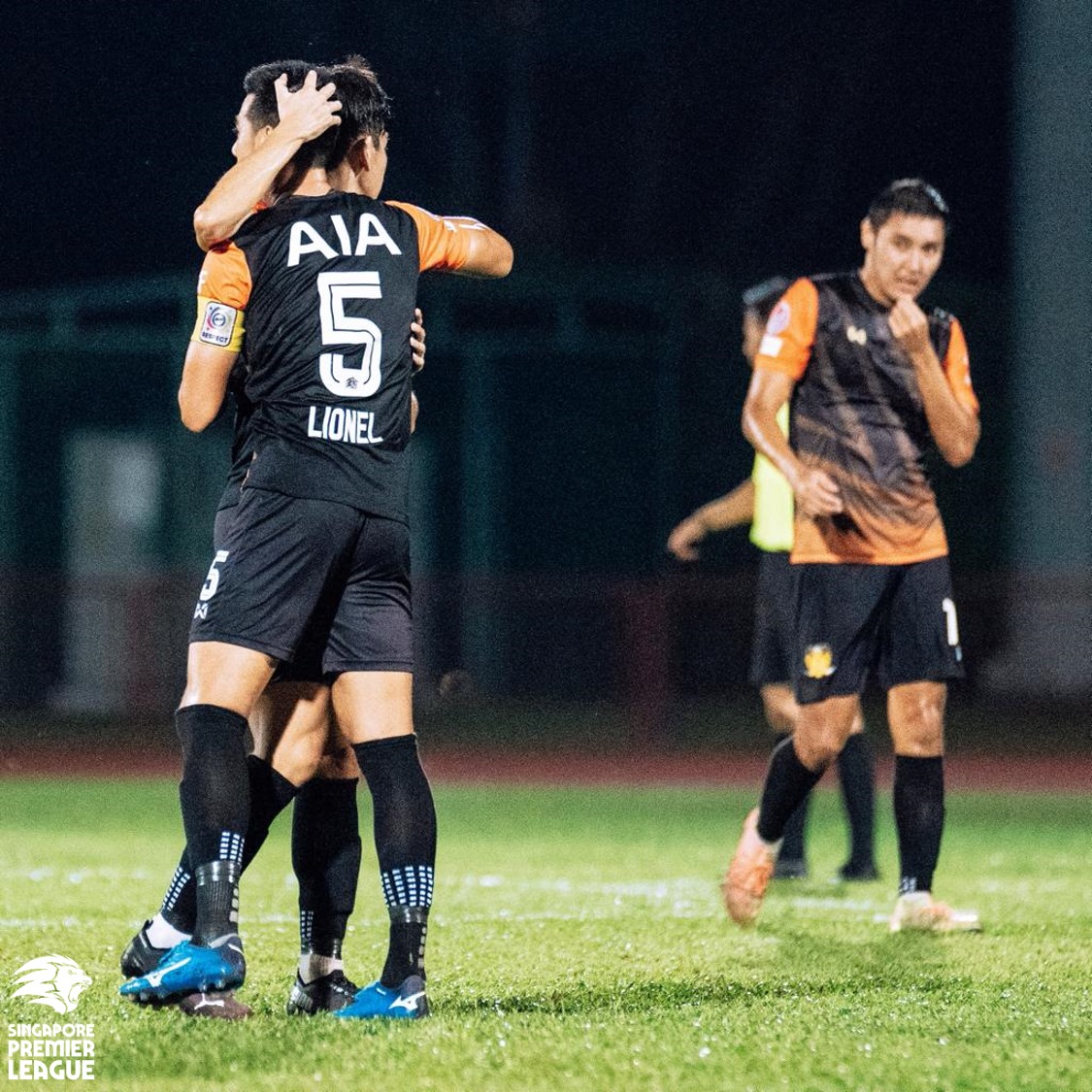 (Photo Credit: Football Association of Singapore)
Merely 9 minutes later, the Cheetahs scored once again as Idraki Adnan easily circumvents the Balestier defenses with quick feints and turns - placing the ball just inches beyond the reach of Faizul and into the goal once again. The initial excitement of the visitors were now replaced by expressions of anxiety and frustrations, as they suddenly found themselves on the backfoot of Hougang United's aggression.
Perhaps becoming complacent of their 3-1 lead, HGFC players soon became slack in their defenses and it was now their turn to pay. Particularly, an unguarded Shuhei Hoshino drove a pivotal assist towards midfielder Faizal Raffi that headed the ball beyond Ridhuan Barudin's reach! A glimmer of hope now returned for the Tigers as they began closing their difference against Hougang United as the match reached half-time with a 3-1 scoreline.
Comically, it seemed that the tension arising from the match rubbed off on the team coaches as well - where Marko Kraljevic started arguing against referee Ahmad A'qashah's decision, who promptly issued a yellow card against the coach himself.
Re-invigorated by their prior goal, the Tigers arguably increased their playing level in the 2nd half - dominating the field with commendable calm while shutting down Hougang United's offensive expediently. A tight tussle soon emerged from both teams as players engaged in frequent tackling and pushing to wrest control of the ball, with Kristijian Krajeck finally stepping up - dribbling the ball right into Hougang's defense. His long years of experience and practice in the field pays off immensely, as he confidently outmaneuvered the opposing defenders before launching a low corner that found its mark at the 72nd minute - bring the match to a 3-3 tie!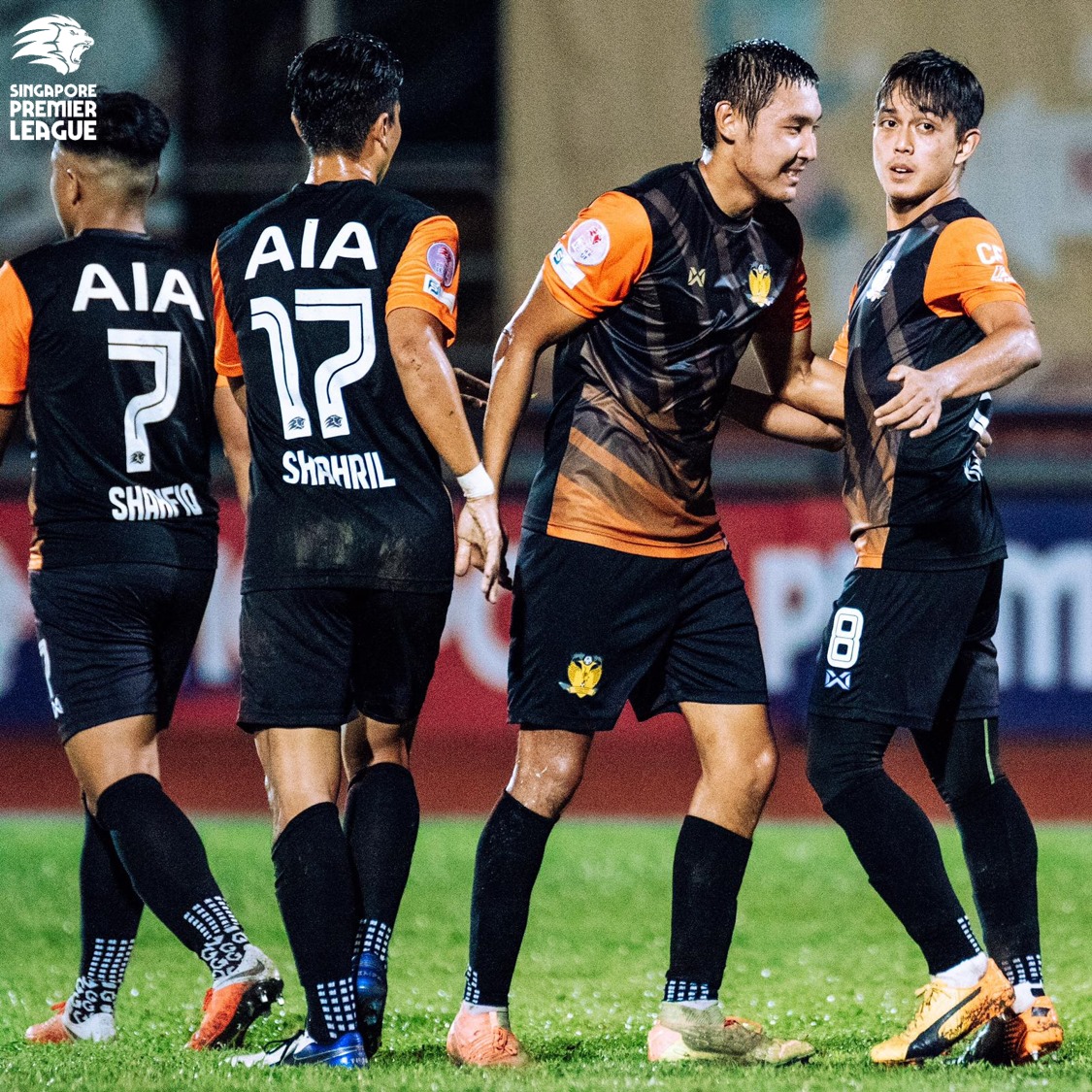 (Photo Credit of HGFC : Football Association of Singapore)

Bolstered by Krajeck's goal, the Balestier Tigers seemed to be on the rise as teammates and coach became arrested with the chances of a tie-breaker or even victory. Yet fate would play a cruel joke upon BKFC - as Hougang United put in yet another goal at the 88th minute with Shawal Bin Anuar drawing Faizul away from his goal-post before passing the ball off to Hafiz Sujad to score the maatch winner! With mere minutes left to the end of the match, there was nothing that the Balestier Tigers could do anymore.
With their 4-3 victory over the Tigers, Hougang United now remain only 1 point behind Tampines for 3rd place. They'll next face Geylang International on 16 May and BKFC will meet Tampines Rovers a day earlier.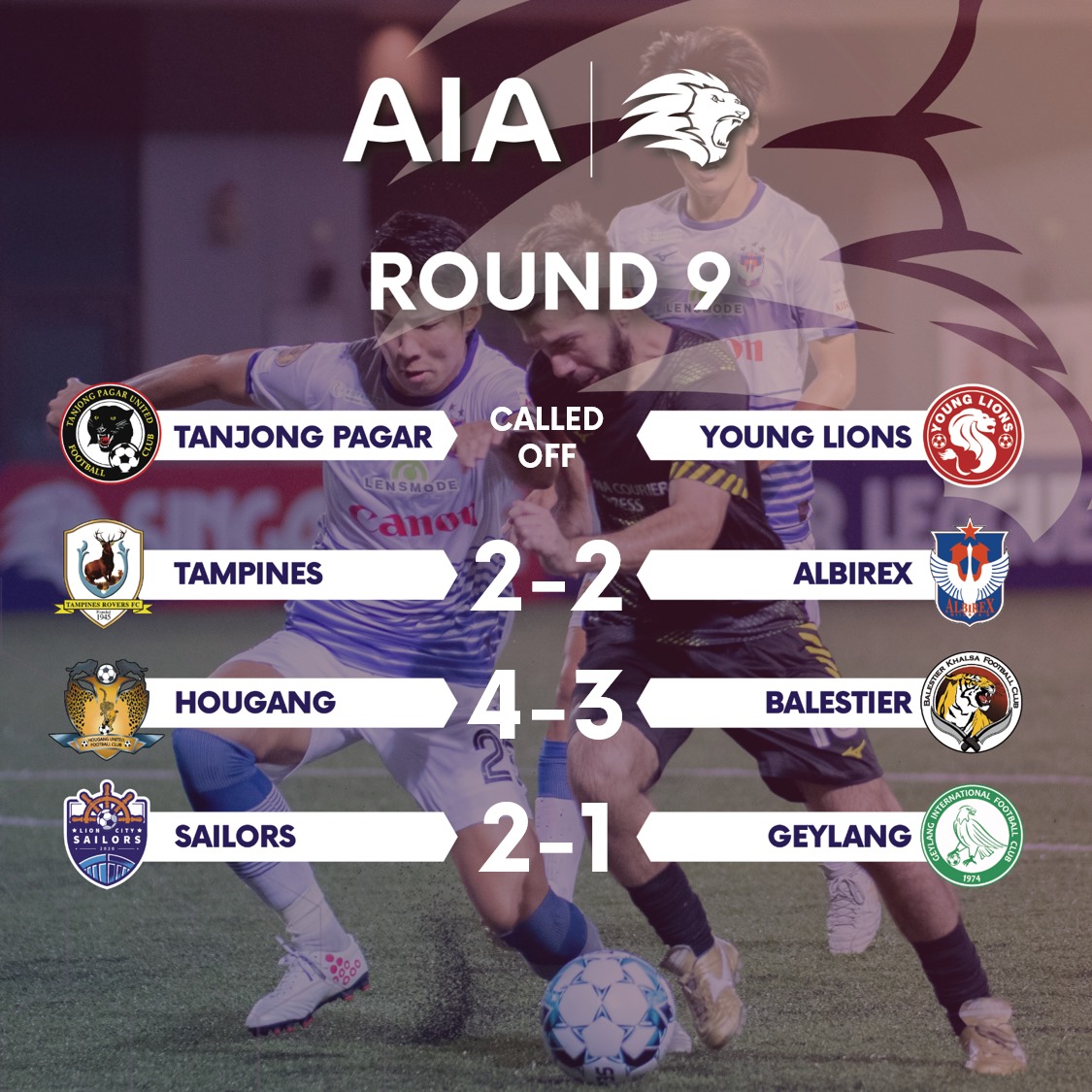 Sherman is currently in his final year at the National University of Singapore. He had occasionally dabbled in sports such as Handball and Touch Rugby during his freshman days, but unfortunately he wasn't very good at it. Apart from keeping up with sports news, Sherman likes to dance and listen to music during his free time. If he's not cooped up at home thinking of the next potential story to write, you'll most likely see him around in vacant car parks practicing his dance moves. For what purpose? He does not know.