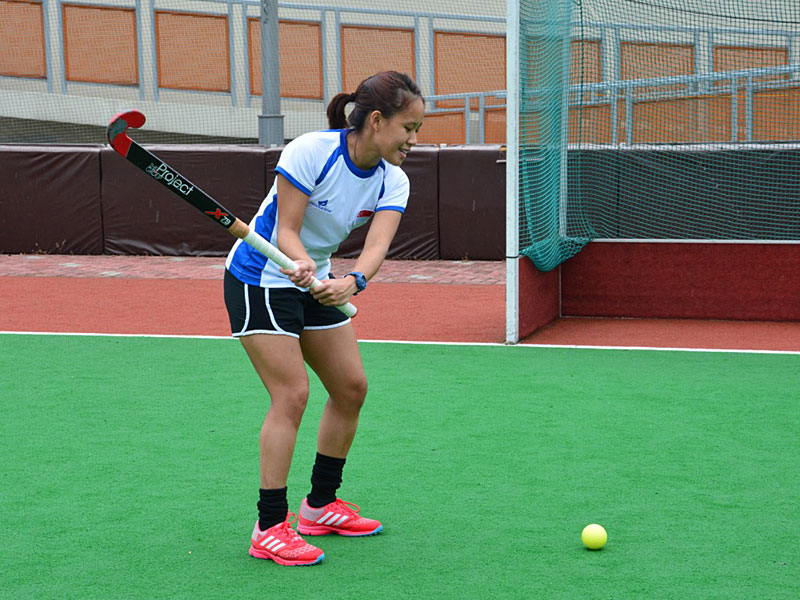 In a timed game like hockey, every second counts, and every chance you have to score a goal is precious. To make sure these opportunities do not go to waste, take some tips from our very own TeamSG hockey player Laura Tan!
During normal gameplay, you should have your left hand at the top of your grip, with the right hand at the bottom of the grip. However, when preparing to score a goal, you should have both hands in the middle of the grip area in order to have a firm grip on the stick for a stronger drive.
Be mindful of your position before you take your shot. All goals should be made within the striking circle, which is the semi-circle around the goal. Next, be mindful of your stance. Remember to bend your knees instead of your back, and keep your feet shoulder-width apart. Additionally, have your left foot in line with the ball, and your left shoulder should be facing the direction where you want your ball to go.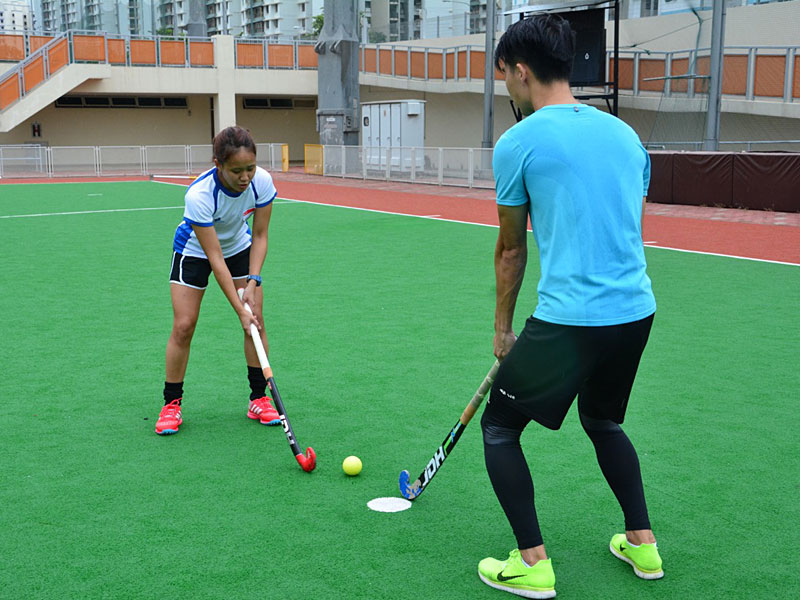 TeamSG hockey player Laura Tan (left) talks through the right stance to adopt when shooting in hockey. Photo: SportSG
When performing your swing, which Laura compares to a golf swing, be mindful not to stiffen your elbows. She shares that the key with scoring is to avoid perfection, as it is all about contacting the ball naturally.
A swing is usually used when you are taking a hard shot at the goal, but it can be varied depending on how far away you are from the goalmouth. However, a push pass might be the easiest to execute, and less time-consuming as it does not involve a backswing.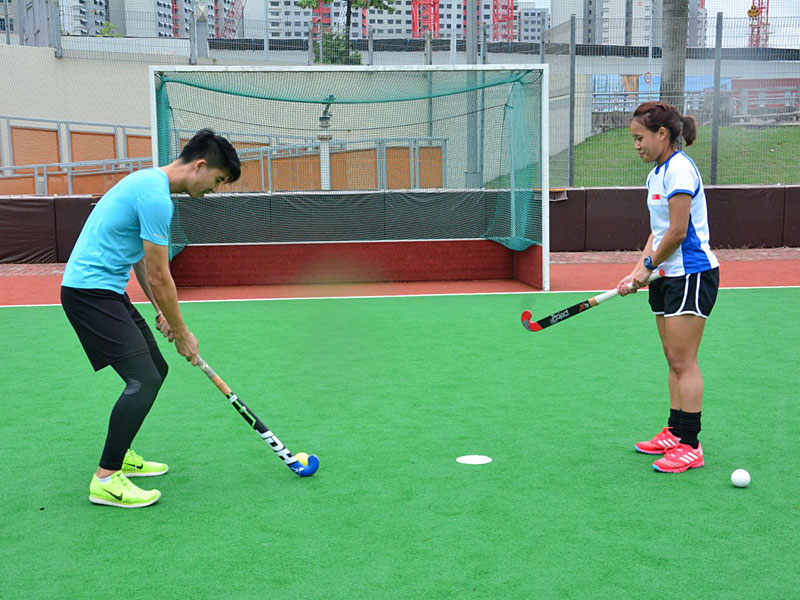 SportSG ambassador and presenter Gary Yang (left) tries his hands at shooting after receiving tips from fellow brand ambassador and TeamSG hockey player Laura Tan. Photo: SportSG
In the case where multiple opponents are charging towards you to block your shot, using a push pass is the fastest way to take your chance at scoring. To perform a push pass to score, simply flick your wrist at the ball and push it towards the goal.
Make sure you are in the correct stance throughout! Do not worry if you cannot make the right contact with the ball in your first few tries, because more practice will do the trick!