Now a Team Nila Project Leader, Joyce also volunteers outside of sport, actively volunteering in a food delivery programme for isolated seniors for example.
When asked which Team Nila value resonates most with her, Joyce shared, without hesitation, that it is Friendship.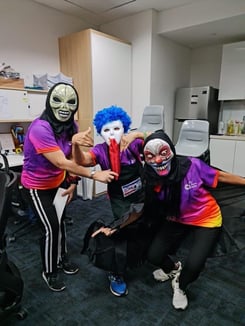 "After all these years of volunteering, I have become a different person. Thanks to the support of Team Nila, I have become more confident and more willing to try new things. I hope to keep passing on the experience that the volunteer leaders at the 2015 SEA Games have given me."
Thank you Joyce for showing us what Courage, Friendship and Passion means!