Lion City Sailors sent Tanjong Pagar United packing with 3-1 victory!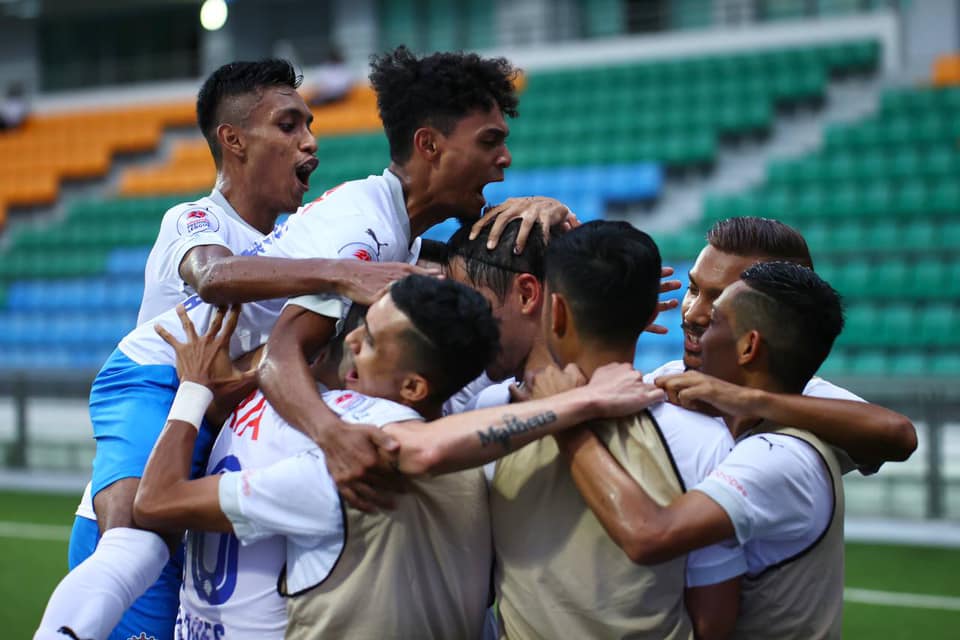 Photo Credit: Lion City Sailors Football Club

By Sherman Yong
By all accounts, the Lion City Sailors (LCS) looked poised for an easy victory against Tanjong Pagar United Football Club (TPUFC) at Jalan Besar Stadium on 16 May - coming off strong from a 5-match unbeaten streak in the latest season of the Singapore Premier League (SPL). Yet a closer look upon recent statistics revealed a troubling development, where the Sailors had struggled to prevail in their previous two match-ups against Geylang International (2-1) and Hougang United (1-0).
Simultaneously, their runner-up position within the league had been usurped by Tampines Rovers, as they soundly defeated Balestier Khalsa through a 5-1 victory on the previous night. So could the Sailors pull themselves together to regain their dominance in the SPL, or will the Jaguars prove to be a formidable opponent?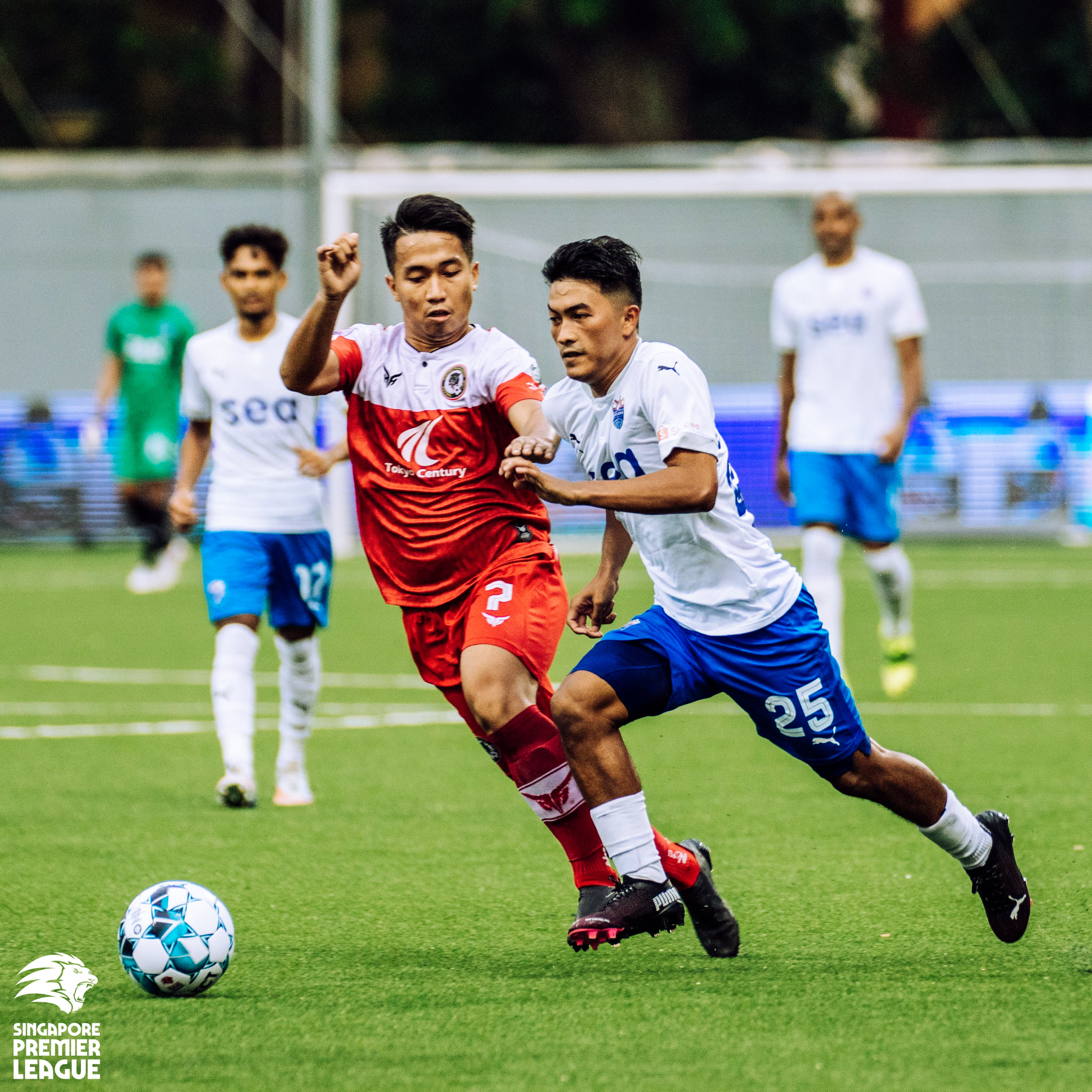 (Photo Credit: Singapore Premier League)
The match kicked off on a shaky start as both teams engaged in haphazard teamwork that failed to translate into successful goal attempts. Brash decisions were often made which was further aggravated by ill-coordination from both sides, leaving much to be desired and even some of the players themselves looked lethargic in the first half.
Yet, Tanjong Pagar were the first to be roused from their demeanor as they slowly pulled their defense together - showing their determination to deny the Sailors an easy victory. Thwarting most of the Sailors' assaults, the Jaguars constantly wrested ball possession, as they intercepted long passes and forced their rivals to commit poor shots off target.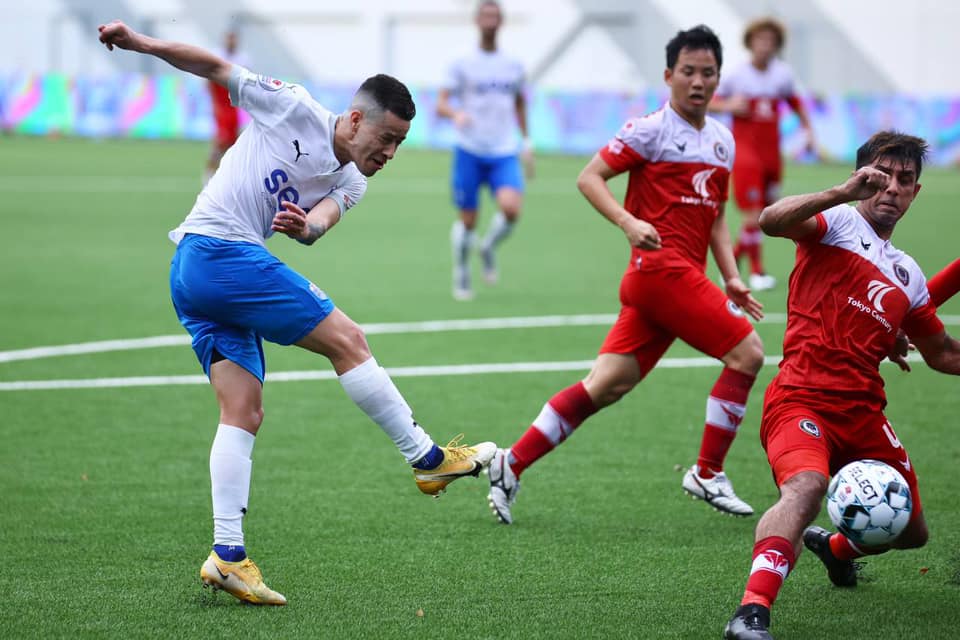 (Photo Credit: Lion City Sailors FC)
Though their excellent defense was certainly commendable, Tanjong Pagar still found their performance lacking as they consistently failed to turn the tables against the title contenders. Ultimately, the first half ended with an abysmal and forgettable showing from both sides with no goals being conceded.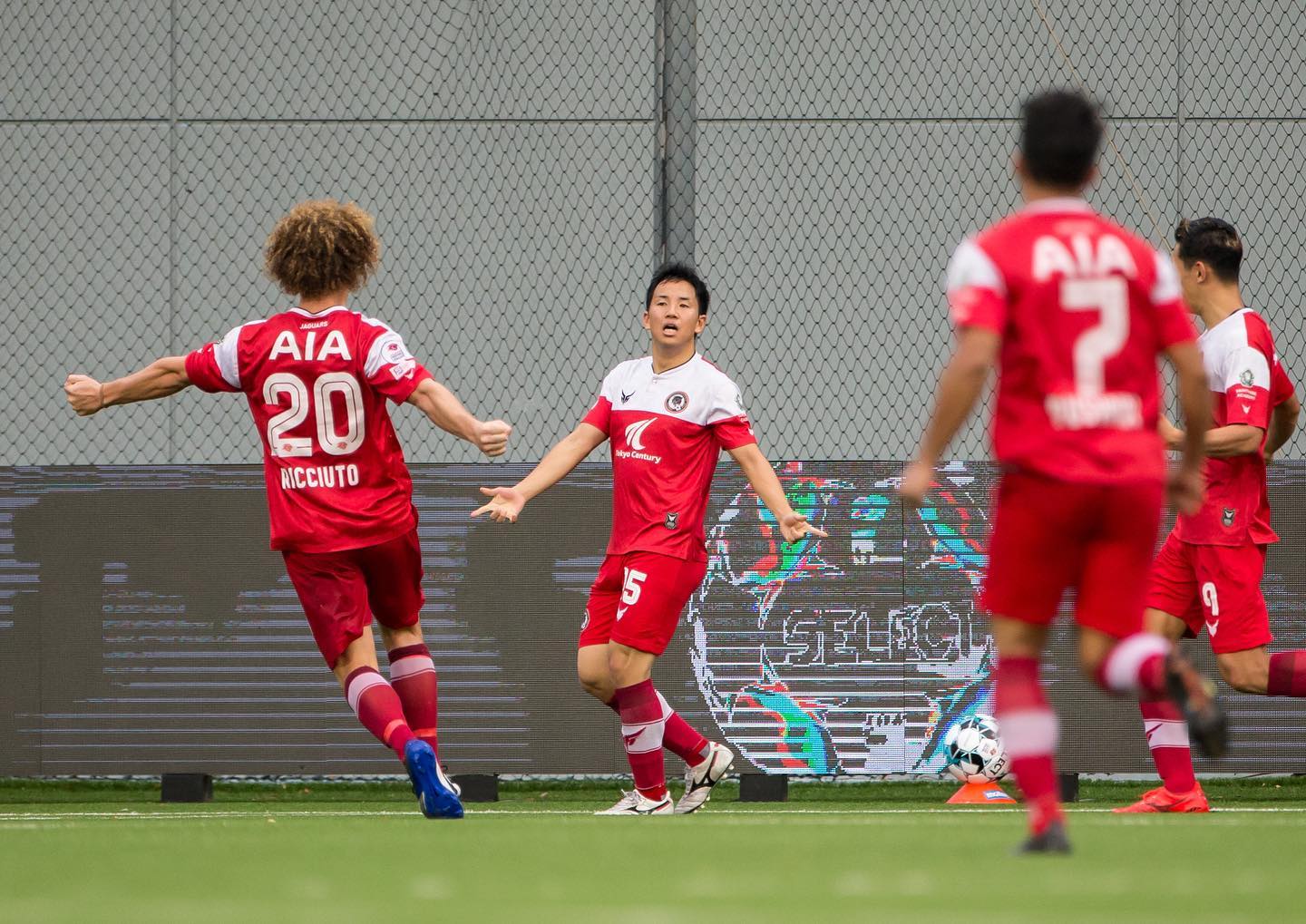 (Photo Credit: Tanjong Pagar United FC)
The same cannot be said as both clubs returned to the field, with the 2nd half commencing on a high-note - immediately witnessing Shodai Nishikawa from the Jaguars scoring an early goal on the 46th minute mark. Receiving a clean pass from his teammate, the Japanese midfielder dribbled his way through the Sailors' defenses like "knife through butter" to find a sweet opening against Rudy Khairullah - netting the Jaguars' first goal of the evening.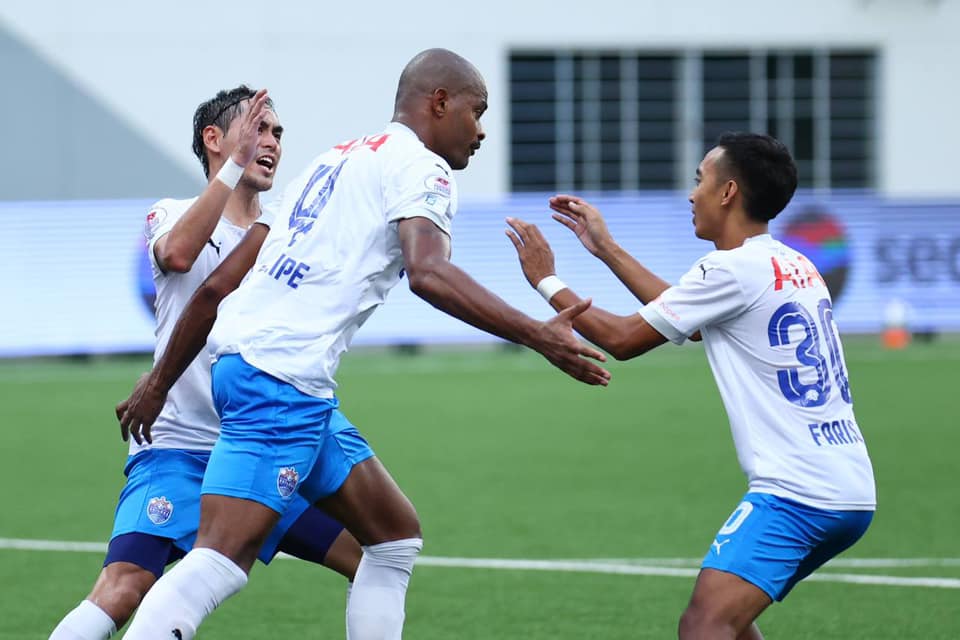 (Photo Credit: Lion City Sailors FC)
Awakened by the Jaguars' early incursion, LCS visibly upped their aggression as they began contesting against their opponent's defenses. Relentless in their onslaught, the Sailors' aggression came into fruition as Jorge Phillip scored a glancing header in the 55th minute, assisted by an excellent cross from his captain, Shahdan Sulaiman.

Yet this wasn't enough to satisfy the Sailors' hunger for victory as mere minutes later, the match witnessed another goal from LCS' Gabriel Quak. The national midfielder launched a swift kick from 25 meters out - with his shot rebounding off the left post and beyond the goal line.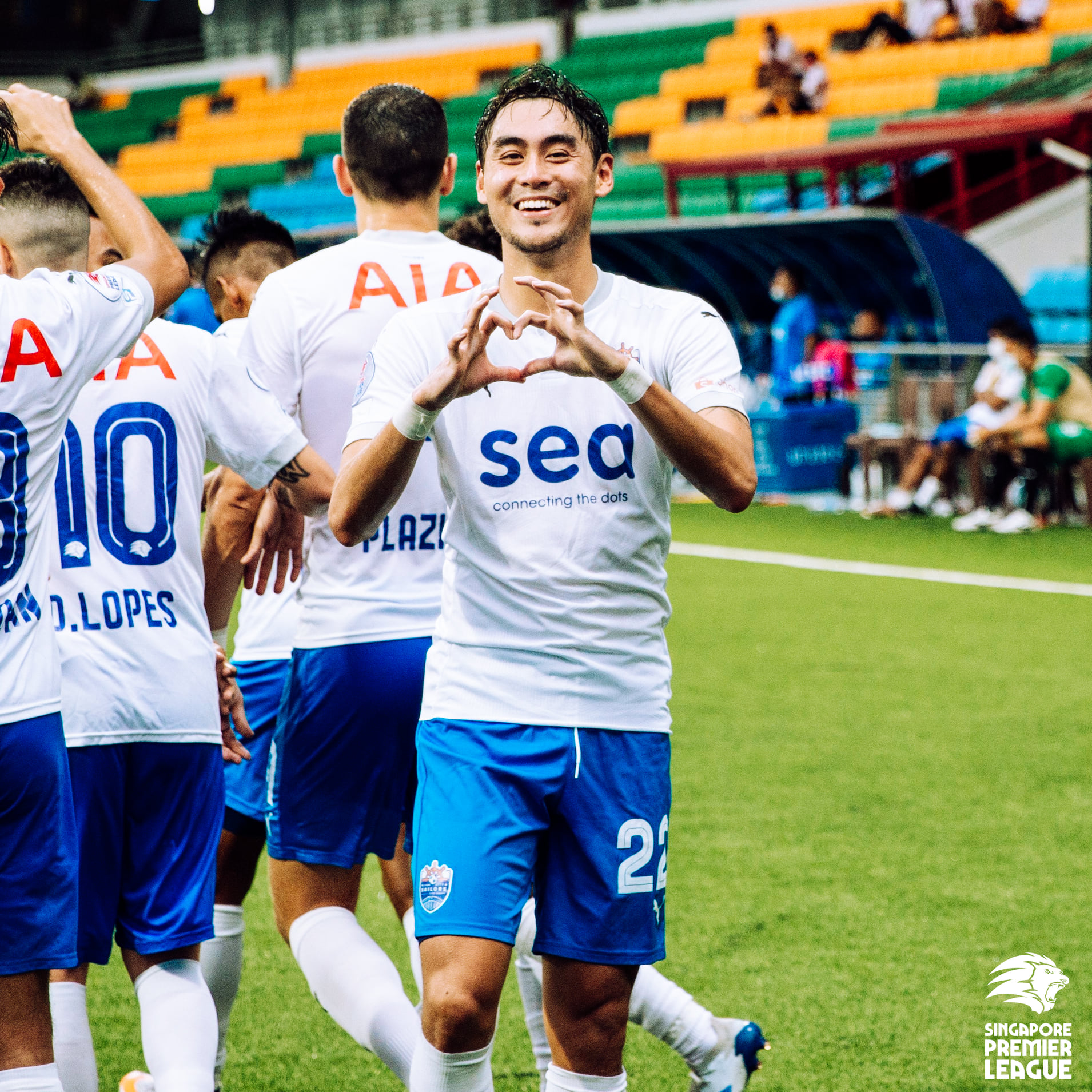 (Photo Credit of Gabriel Quak : Singapore Premier League)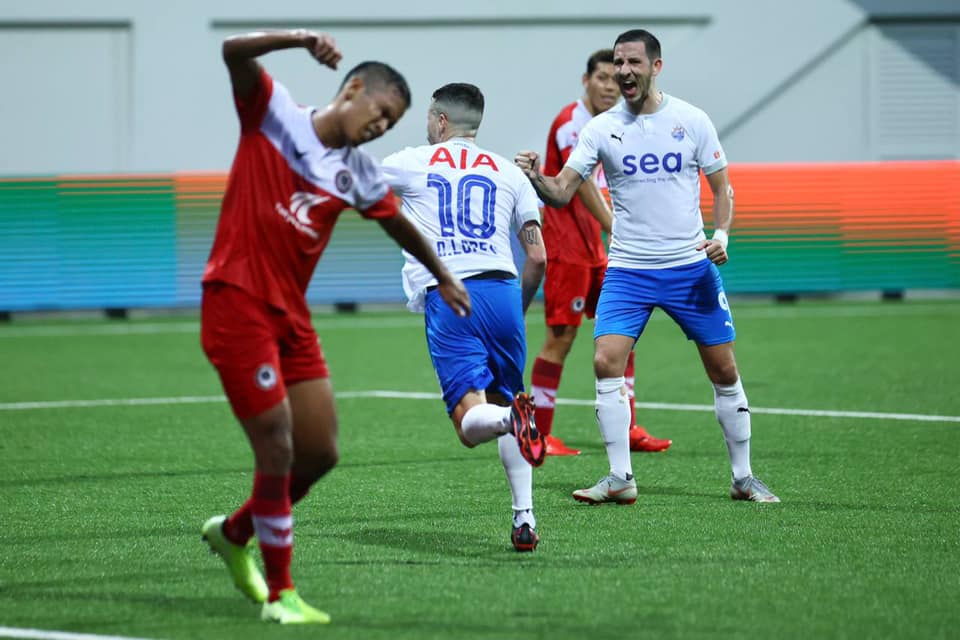 (Photo Credit: Lion City Sailors FC)

Leading 2-1, the Sailors pressed on with their advantage, tussling with the Jaguars to foil any attempts by the latter to even the odds. Any hope held out by the TPUFC players for a draw was cruelly crushed by Diego Lopes, the Sailors' Brazilian hitman, as he redirected a volley pass from fellow teammate Gabriel Quak to secure their 3rd goal in the 83rd minute. And with 7 minutes remaining, there was nothing that the Jaguars could do as the match slowly ticked down to their 6th defeat of the season.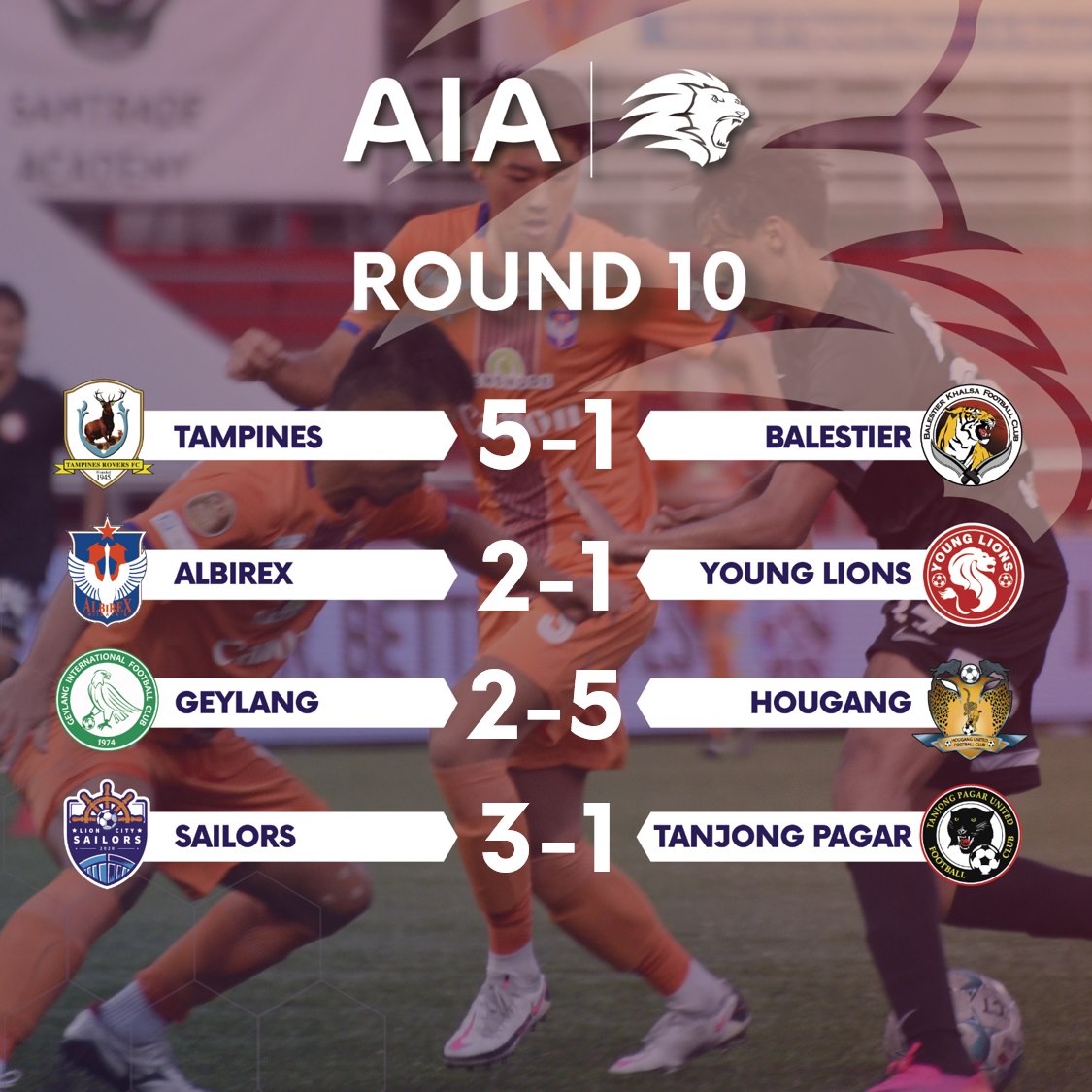 With their 3-1 victory, LCS extended their domination to a 6-match unbeaten streak while regaining their 2nd placing in the league. They will go on to face the Young Lions next while Tanjong Pagar will meet Balestier Khalsa on 23 May.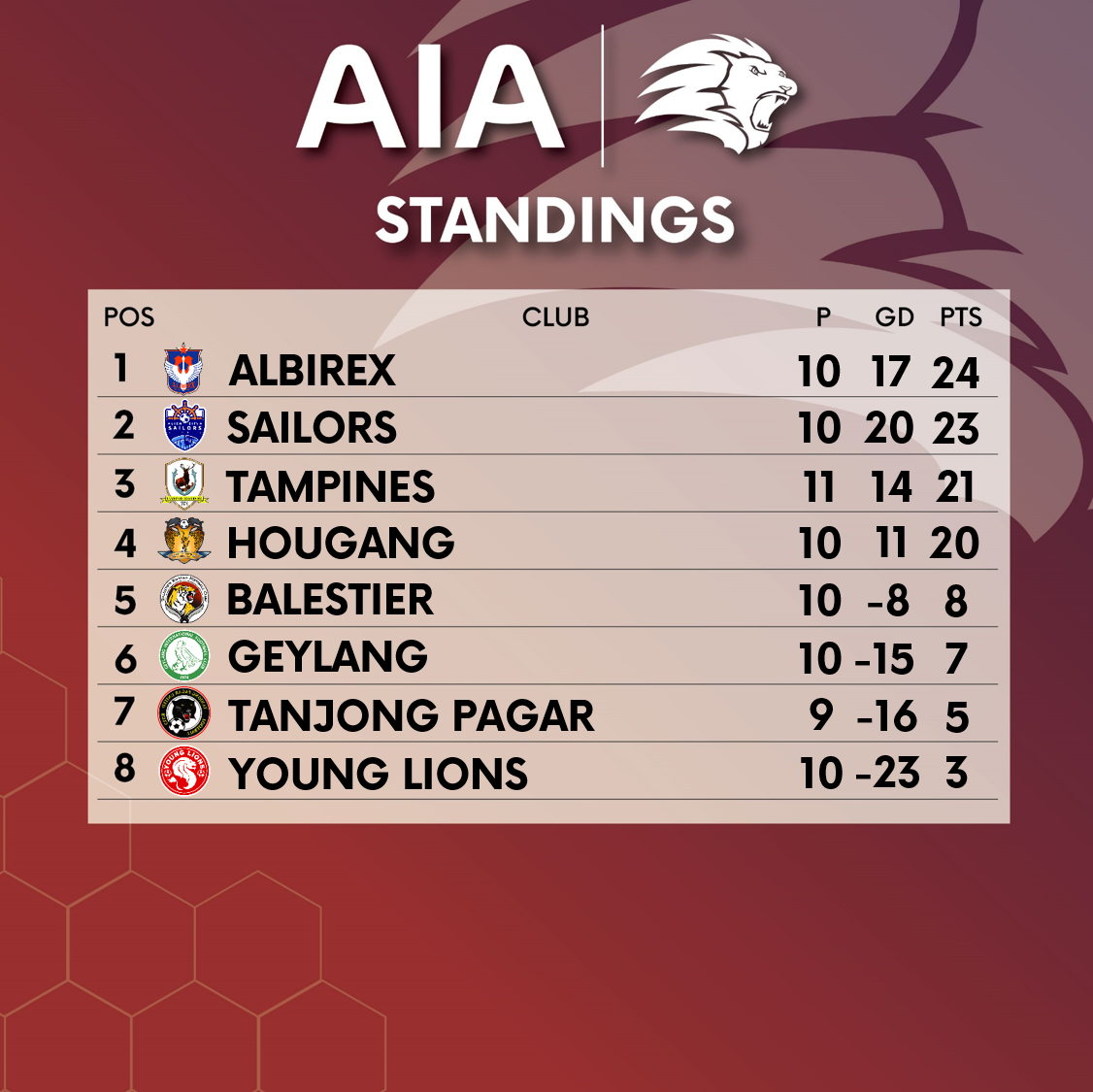 (Table Standings and Scores : Football Association of S'pore)
Sherman is currently in his final year at the National University of Singapore. He had occasionally dabbled in sports such as Handball and Touch Rugby during his freshman days, but unfortunately he wasn't very good at it. Apart from keeping up with sports news, Sherman likes to dance and listen to music during his free time. If he's not cooped up at home thinking of the next potential story to write, you'll most likely see him around in vacant car parks practicing his dance moves. For what purpose? He does not know.