Meet Singapore's next generation of game-changing swimmers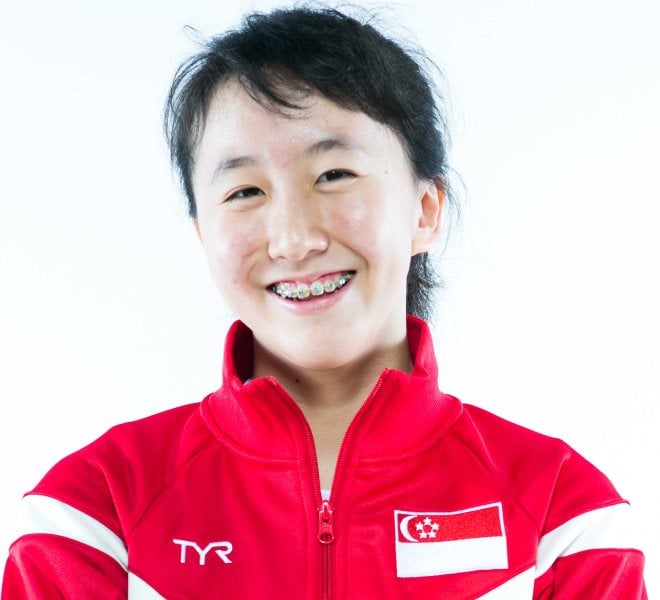 Quah Jing Wen, youngest of the Quah swimming siblings, is one to watch at the coming FINA World Junior Swimming Championships. Photo: Singapore Swimming Association
The FINA World Junior Championships has been shining a spotlight on the next generation of swimmers since 2006. At this five-day biennial meet, aspirants under the age of 18 gather from all over the world to compete against other swimming prodigies.

For the very first time in the competition's history, this year's edition of the FINA World Junior Championships will be held in Asia, hosted by our very own Singapore Swimming Association (SSA) and slated to take place in the country.

16-year old Dylan Koo will be pitting himself against some of the world's best during the competition. Since winning his first medal at the tender age of seven, Dylan has dedicated much of his life to swimming and his efforts have begun to bear fruit. With gold medals from last year's Southeast Asian Swimming Championship to triumphing in the Southeast Asian Age Swimming Championship in the 50 metre butterfly, 100 metre butterfly and 200 metre butterfly categories for the Boys 14-15 years age group, Dylan is set to take the regional swimming world by storm in time to come.

Another teen swimmer to look out for would be 14-year old Christie Chue. Besides making her debut at the 28th Southeast Asian Games (SEA Games), Christie also managed to snag a gold medal in the in the 4x200 metre freestyle relay and was just shy of a bronze medal in the 400 metre freestyle event. Those were certainly impressive feats for a first-timer competing at the SEA Games.

An up-and-coming swimmer, Francis Fong has excited many in the Singapore scene ever since he broke Quah Zheng Wen's under-14 national record for the 50 metre backstroke at just 12 years of age. Known for setting new records at almost every meet he competes in, 15-year old Francis will certainly have his eyes set on making waves at the OCBC Aquatic Centre this week.

The youngest of the Quah swimming siblings, 15-year old Quah Jing Wen has seen her sister and brother, Quah Ting Wen and Zheng Wen step on the winner's podium numerous times for Singapore. She was finally able to do the same at the recent SEA Games, with an unexpected bronze medal in the women's 400m individual medley. That result gives the local supporters much to look forward to in Jing Wen's future.

Lastly, meet Hoong En Qi. Named the most valuable female swimmer in the recent Neo Garden 11th Singapore National Swimming Championships, this 16-year old will be keen to join the rest of her Team Singapore mates as household names. She has already begun taking steps to establish herself, starting with a gold medal at the recent SEA Games for the 4x100 metres freestyle relay event.