Miles of smiles at OCBC Cycle 2019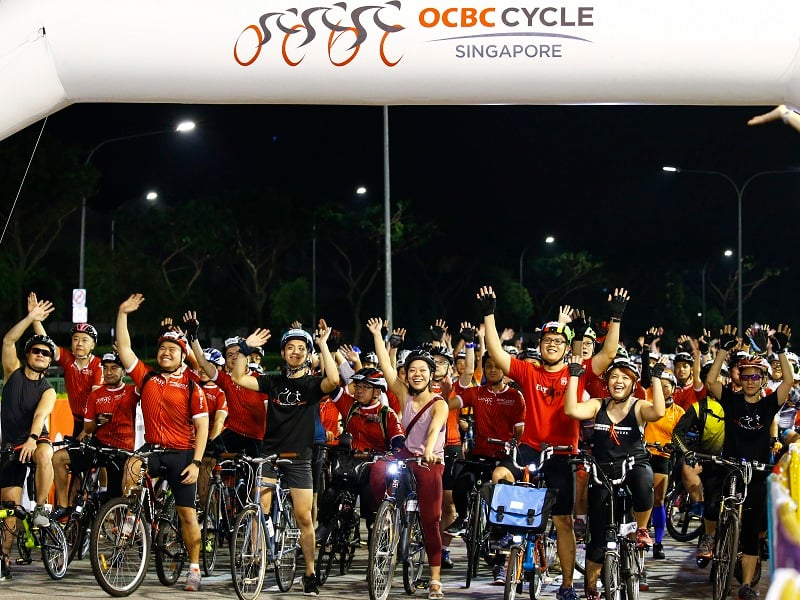 OCBC Cycle 2019 participants at the start line. Photo: Sport Singapore
Armed with their bicycles, they took to the roads at the crack of dawn. Their reward was breezing along the closed highways past an unmatched view of the Singapore skyline with the sunrise in its full glory.
Close to 6,800 people took part in this year's edition of the annual Sportive Ride (42km) and the Straits Times Ride (23km) on Sunday (May 12) morning, a mass non-competitive cycling event held by OCBC Cycle.
The competitive OCBC Cycle Speedway Southeast Asia, Club and Corporate Championships, as well as the Mighty Savers® Kids and Family Rides had taken place the day before, on Day 1 of the two-day event. The Filipino team took the trophy for the OCBC Cycle Speedway SEA Championship, while the Specialised Roval Mavericks (Team B) won the Club title. GalaxoSmithKline claimed the gold for the corporate championship title.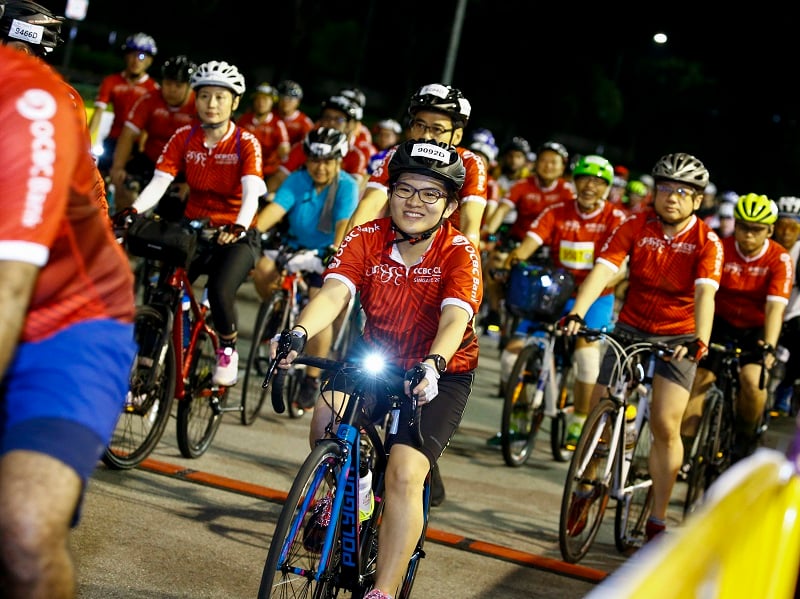 Smiles could be seen everywhere during the event. Photo: Sport Singapore
With big smiles and full hearts, participants of Sunday's event streamed through the finish line to round up the OCBC Cycle weekend.
"I think overall it was very well organised and enjoyable. The part where you enter the city and see the skyline and the Singapore Flyer, that was very nice. I don't think we can do this without the event because they cordon off the roads for us," said Genevieve Lim, a first-time participant of OCBC Cycle, who did it as part of her training for a triathlon.
This year's OCBC Cycle also put a spotlight on doing our part for the environment, with green initiatives such as reducing the usage of single-use plastics in event packaging and replacing trophies with reusable steel tumblers.
"We wanted to go green because that's what OCBC Cycle is about so we brought our own water bottles and even wore green jerseys together," said Shawn Chow, who took part in the event with four other colleagues.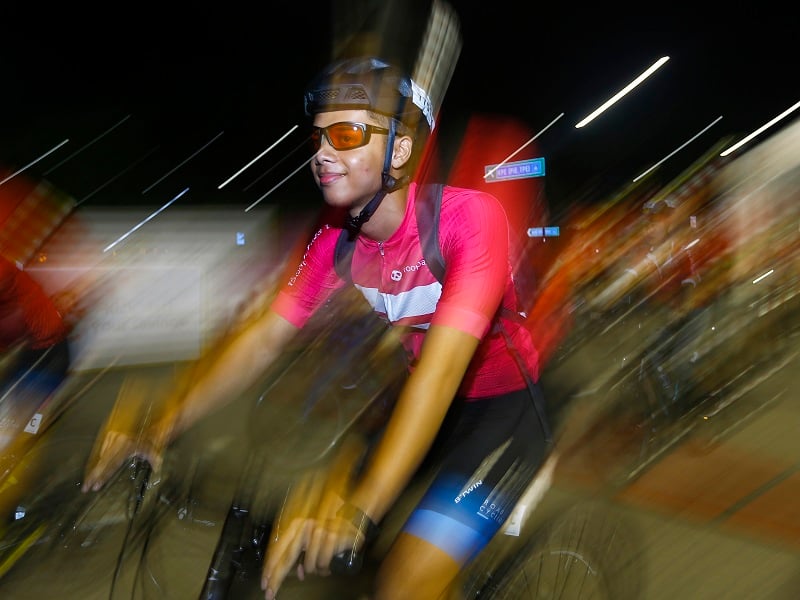 This year's event also focused on doing our part for the environment, with green initiatives such as reducing the usage of single-use plastics. Photo: Sport Singapore
Another returning feature was the provision of Mobikes, for participants who do not have their own bicycles for the event.
"The bike is quite good and as you can see I finished the 42km on time. The first two times I took part in OCBC Cycle I used my own bike. But this year I wanted to challenge myself," said Lee Kwang Hong.
"I think if the public can take care of the bike like it's their own, it provides a good way for people to commute or even take part in events like these."