My coach, my rock: Coach Suter Tan and Jia Yi
The morning might have felt still on land, but the buzz of the boat's motor made it difficult to hear anything else once one was out on the water.
However, there was a particularly excited mutter that could just be made out through the racket: "Yes! Perfect one!"
Wakeboard coach Suter Tan was scrutinising the techniques that his charge, TeamSG athlete Gooi Jia Yi, was executing on the water – and cheering her on akin to a delighted parent.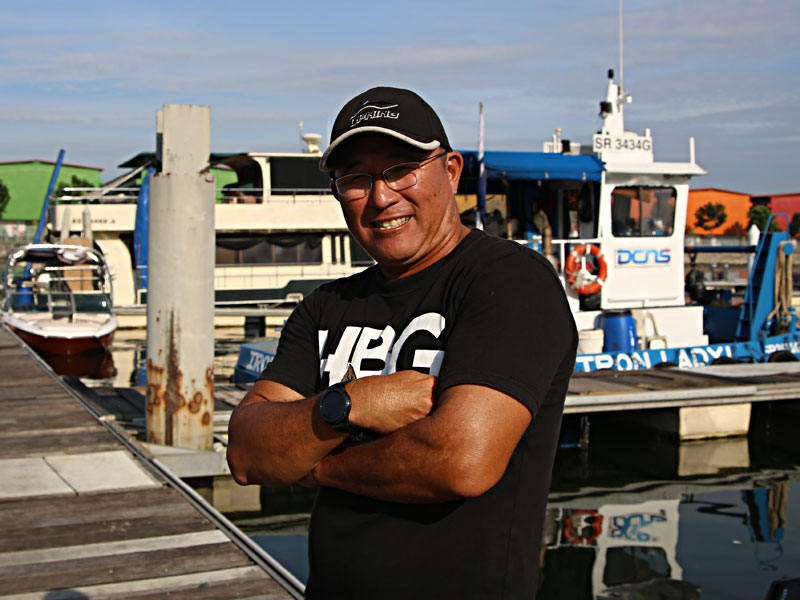 Photo: SportSG
Burly and rough-sounding, the 46-year-old cuts an intimidating presence and bears a reputation for being a strict instructor. It comes as no surprise that Jia Yi herself used to be "really scared of him" when she first started training with him two years ago.
Yet, as the 18-year-old junior college student eventually realised, an encouraging and supportive coach lay beneath the stern veneer; a coach set on grooming her into an elite wakeboarding star, all while making sure that she had fun and retained her passion for sports.
Tan, a SEA Games medallist and former competitive water-skier and wakeboarder, picked up the sport at a young age and was coaching by the time he was 13 years old. He went on to groom several budding athletes, including then-teenage champ Guy Tanaka.
Sharing one of the keys to Tan's coaching success, Jia Yi revealed: "[When I first began working with him], he focused a lot on my basics, because my basics weren't exactly right. He went down to the minor details. That really helped a lot, because once you get the basics right, you can progress more easily."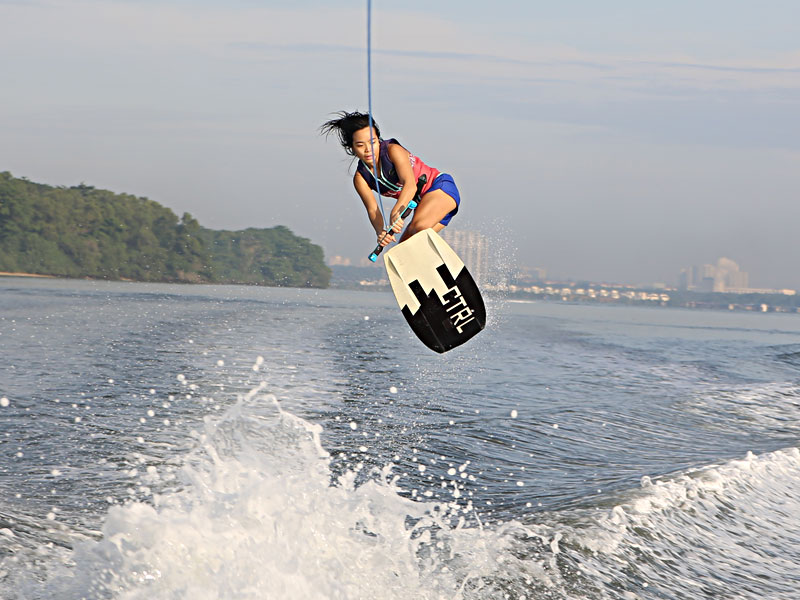 Photo: SportSG
It was this keen eye for detail that helped Jia Yi improve by leaps and bounds; she attained an individual bronze medal in the Women's Wakeboard event at the SEA Games in KL this year.
"I've trained Jia Yi since the previous SEA Games in 2015. I've seen how she's grown, how she's matured mentally and physically. She's also been interacting with a lot of good riders. [Along the way,] something [clicked] and suddenly, she's up there with the rest of them," Tan expressed, the pride in his voice evident.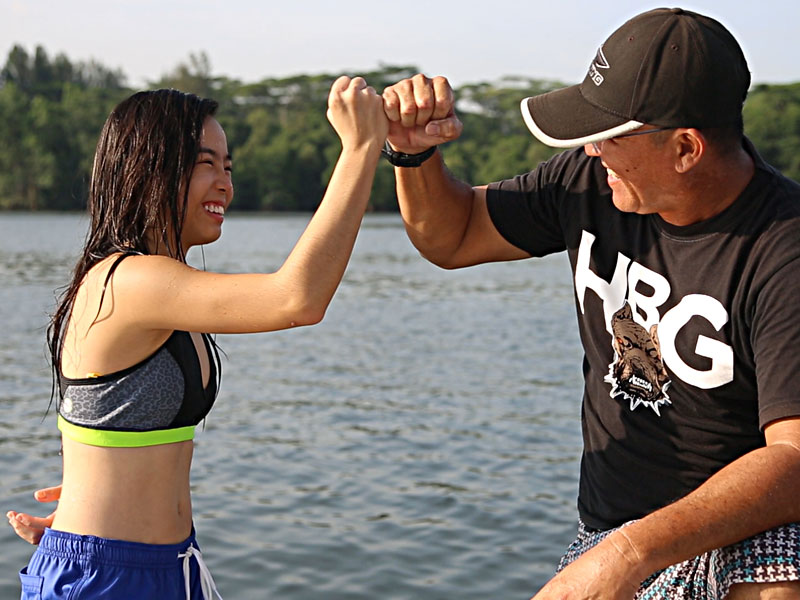 Photo: SportSG
Apart from his dedication to building strong basics, Tan also seeks to ensure holistic development, professing to place particular emphasis on discipline and hard work during his training sessions.
He explained: "To be a good athlete, you need to have everything; all the ingredients. You need to be mentally fit. You also need a lot of discipline, you need to sacrifice a lot of time. It's hard work. Nothing comes easy in life, and that's my philosophy!"
Of course, it is not all work and no play with the duo, as their relationship is a "chill", relaxed, and informal one, according to them. Ultimately, Tan hopes that Jia Yi's passion for sports will keep burning strong – just like his own has stood the test of time.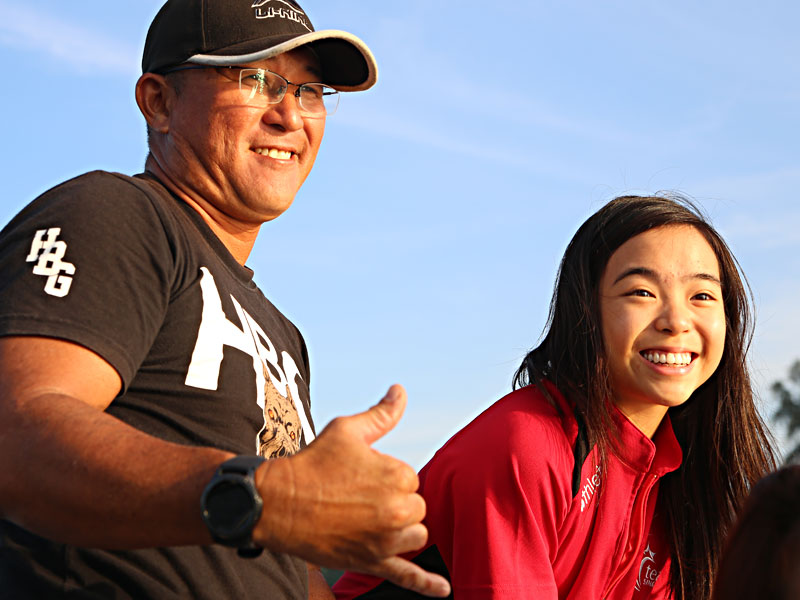 Photo: SportSG
"Don't push them too hard, although when it's time to go hard, you have to go hard. Most importantly, you have to take care of their well-being," he noted, with Jia Yi adding that having him as a mentor has made her more confident.
In fact, Tan also shared that the two visited a skate park recently to try skateboarding outside of training. He enthused: "It's good to have board control and have a feel of it [outside of water]. It's still a balancing sport; there's still timing involved!"
"I always encourage her to try other sports, to just have fun," he shared.
Indeed, whether it concerns wakeboarding or otherwise, it appears that Tan's impact on Jia Yi will only grow as she works towards bigger and better in the months and years to come, benefitting from this cheerleader, mentor, and overall cool dad figure supporting her behind the scenes.