Heroes inspire, be it from comic books or in real life. Heroes are everywhere, and none more so than in our sporting backyards. From the fields of ActiveSG Academies to club competitions that have roared back to life, to the heights of major games, every athlete has been inspired in one way or another by watching others excel in several ways on and off the field. Our young athletes, especially, no matter the skill level, are learning life lessons each time they engage with sport.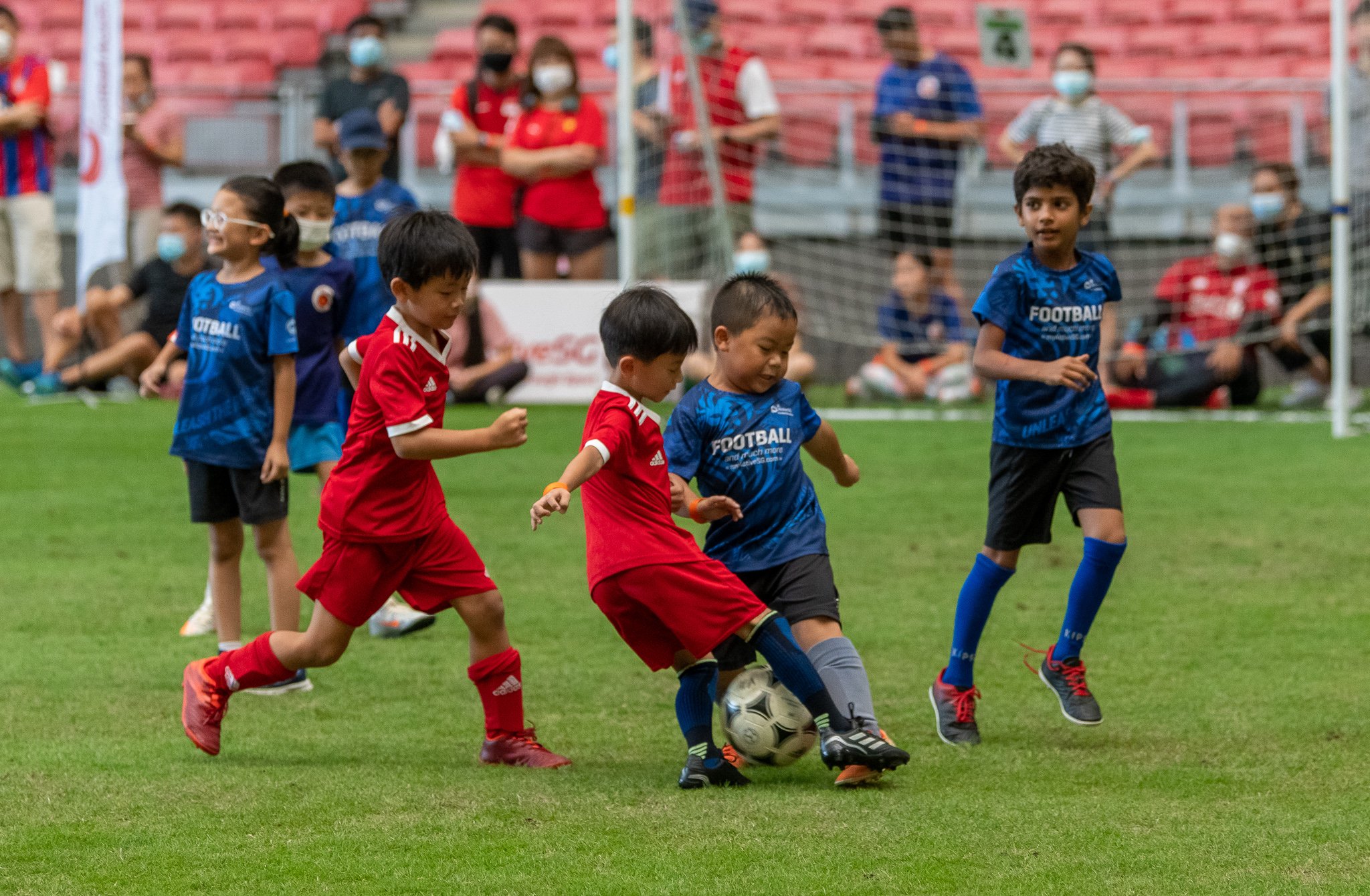 Photo: AFA Football Fiesta, August 2022 / Vynx Sng
One could have the opportunity to watch live at an event such as the recently concluded FIBA 3 x 3 Asia Cup or Liverpool playing at the National Stadium. It could even be watching from the side of the road, British tennis sensation Emma Raducanu practising in Singapore or local legends playing at the grassroots level. No matter the setting, our youth are being inspired in a period where they have lost a large chunk of time competing due to the pandemic.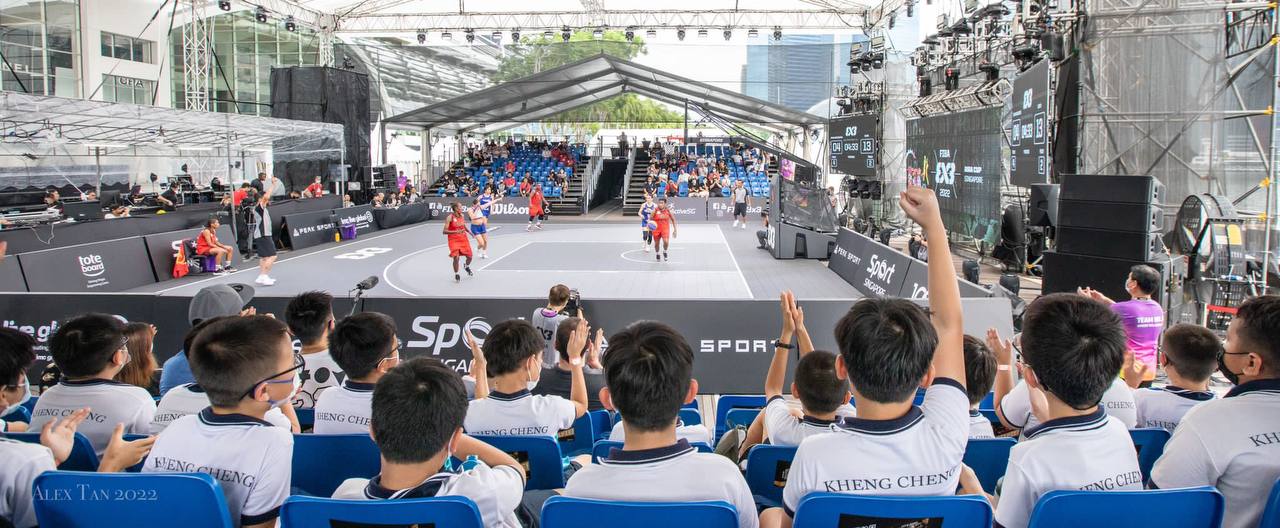 Photo: Kheng Cheng School at FIBA 3x3 Asia Cup, July 2022 / Alex Tan
The students from Kheng Cheng School were certainly inspired by the excitement of the FIBA 3 x 3 Asia Cup and the opportunity to meet Team Singapore players at the tournament. The students were wowed by the tempo of the game and the experience of watching sport live.
It could also be seeing our national athletes compete beyond our shores, such is the wonder of connectivity, to see the likes of Feng Ting Wei bring home the gold at the 2022 Commonwealth Games or our National Rugby and Tchoukball teams winning gold at their respective tournaments over the National Day weekend.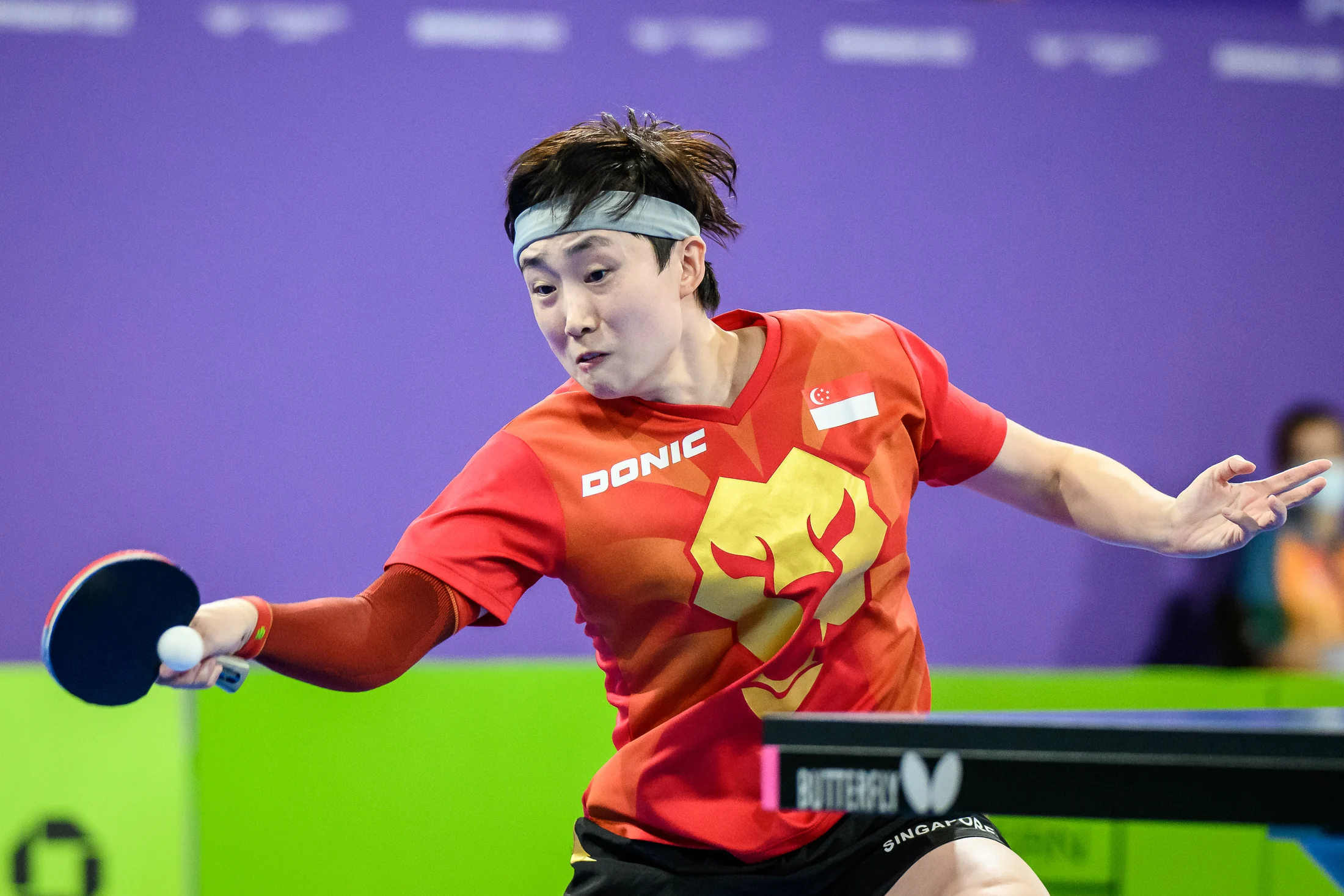 Photo: Feng Tian Wei at the Commonwealth Games 2022, August 2022 / Andy Chua
It does not matter how good you are on the field, but what you learn from it, and if you are inspired by a hero in your sport, then go out there and experience it!
If you'd like to find a sporting activity near you, check out ActiveSG Circle's event listings.
The National School Games 2022 is currently in action now till 31 August. For live streams and event highlights, click here.