National School Games: Discovering Your Sporting Passion
The C Division National School Games rugby tournament has seen the return of full contact 15-a-side, rugby, played for the first time in 3 years.
Tomorrow's game (25 August at 3pm, live streaming on ActiveSG Circle) between ACS (I) and Saint Andrew's Secondary School will determine the winners of the C Division National School Games Rugby tournament.
While the B Division competed earlier this year, it was in the abridged 7-a-side version due to prevailing COVID – 19 safe distancing measures. It has been a memorable tournament at the Cup, Plate and Bowl categories as some of these athletes relish their first experience of competition at the secondary school level.
The National School Games has been a great platform for youths to discover and grow their passion for sport through competition. Many have gone on to represent Team Singapore on the international stage, such as Ng Bao Yuan, who has just begun his journey with the National Men's 7s team, having played in the team that won the Asia Rugby Sevens Trophy this month.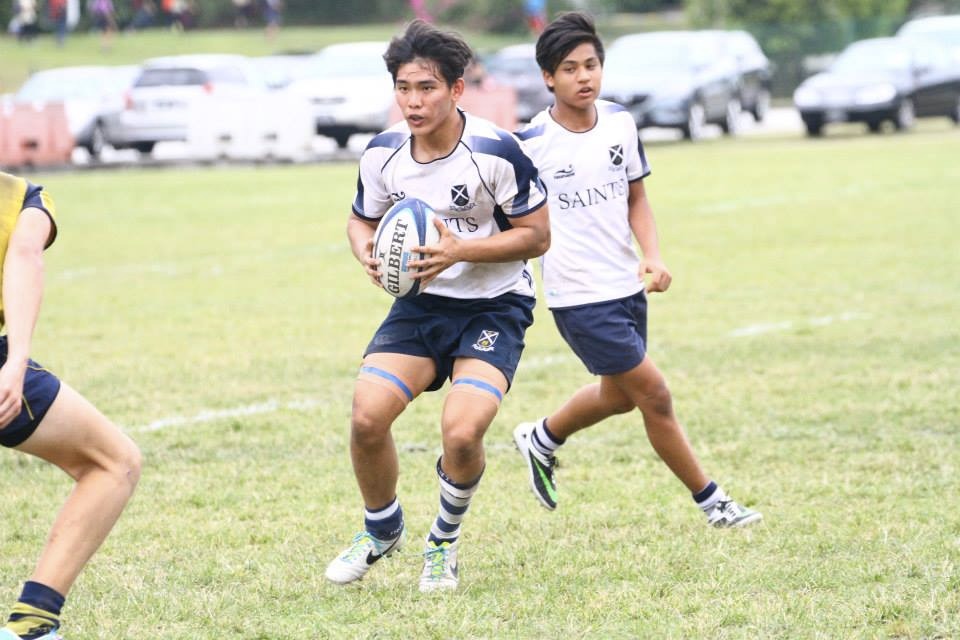 Ng Bao Yuan representing St Andrew's School / Photo: Ng Bao Yuan
Bao Yuan, currently studying at the Nanyang Technological University, has fond memories of the National School Games, having won the C Division title with St Andrew's School in 2013. What made it even more memorable was that before 2013, the school had not won a C Division title in 21 years despite several final appearances. "We had a tight team that year, and it was special to win a title that eluded the school for so many years," noted the 23-year-old. He remembers the discipline and hard work required even at that age to achieve their goal of winning the title and the joy it brought to the entire school community. "I think everyone was smiling for weeks after we won, especially since so many of my seniors had come so close before with no result. It felt really good to bring this particular title back for our community."
For Bao Yuan, it was the start of a journey with his teammates, which led them to a B Division title in 2014 and ultimately a call-up to the National Under 19 Team at 16 while still in school. "Even while playing at the NSG, I always wanted to play for Singapore. To represent your country on the international stage is a special thing," recalls Bao Yuan.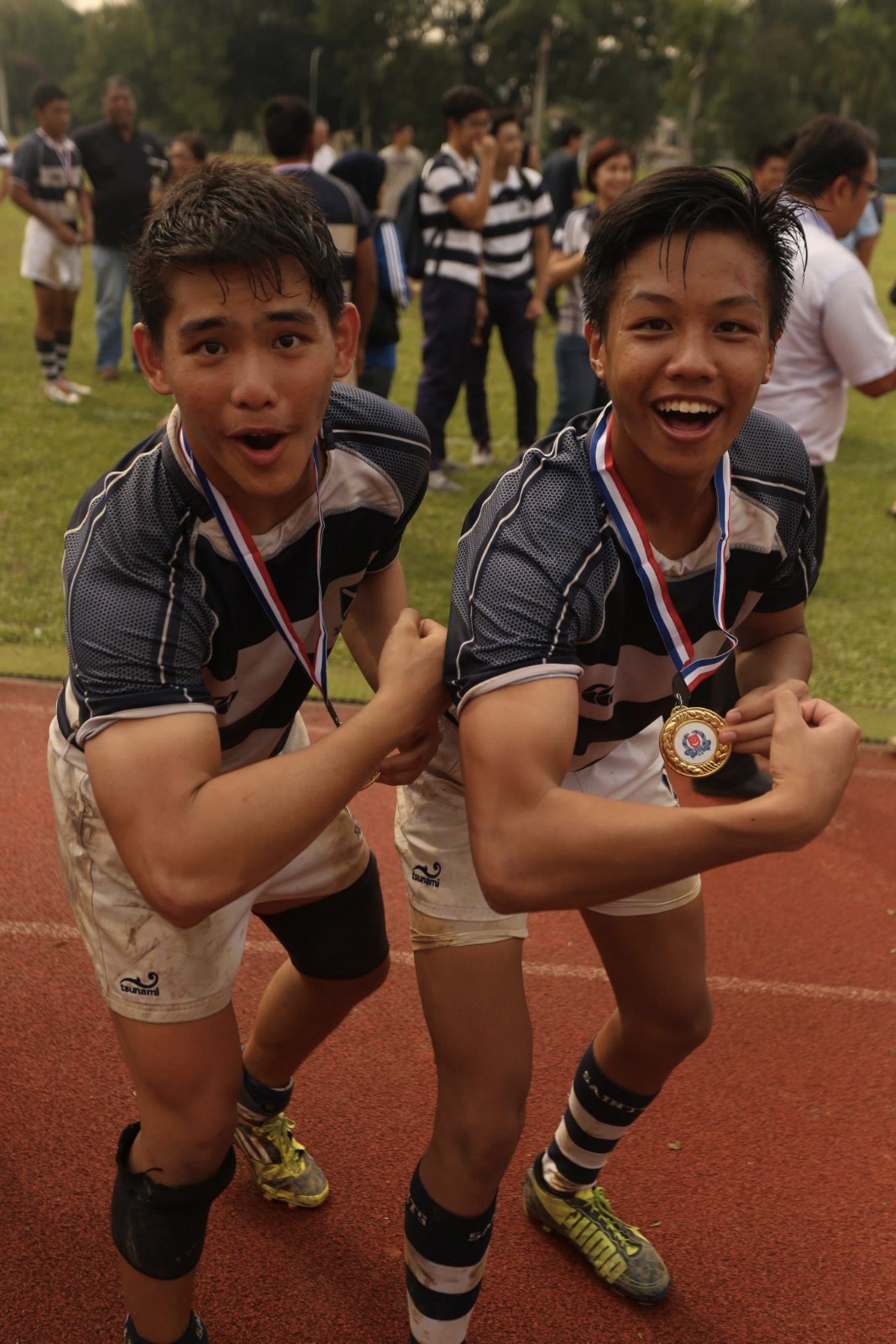 Ng Bao Yuan with teammate Ezekiel Soh, representing St Andrew's School / Photo: Ng Bao Yuan
He made his debut for the National 7s team in August and, according to National Coach Suhaimi Amran, acquitted himself well as the team emerged champions of the Asia Rugby Sevens Trophy, earning Singapore promotion to the top tier competition in 2023 to compete with the top 8 in Asia. "Bao Yuan has a great work ethic and came into the squad having been talent spotted for some years. This was the right time for him, and I am glad he took full advantage of the opportunity."
Playing in any sort of final is going to be daunting, but it also is a once-in-a-lifetime experience, especially for student athletes. The lessons learned on the road to that final game stay forever, win or lose, and might even lead one to higher honours, making both the journey and the destination memorable.
The National School Games 2022 Rugby National C Division Boys Finals between ACS (I) and Sta Andrew's Secondary School will be live streamed on ActiveSG Circle at 3pm on 25th August. For Games schedule, click here.