Loyang view victory from the start in NSG floorball!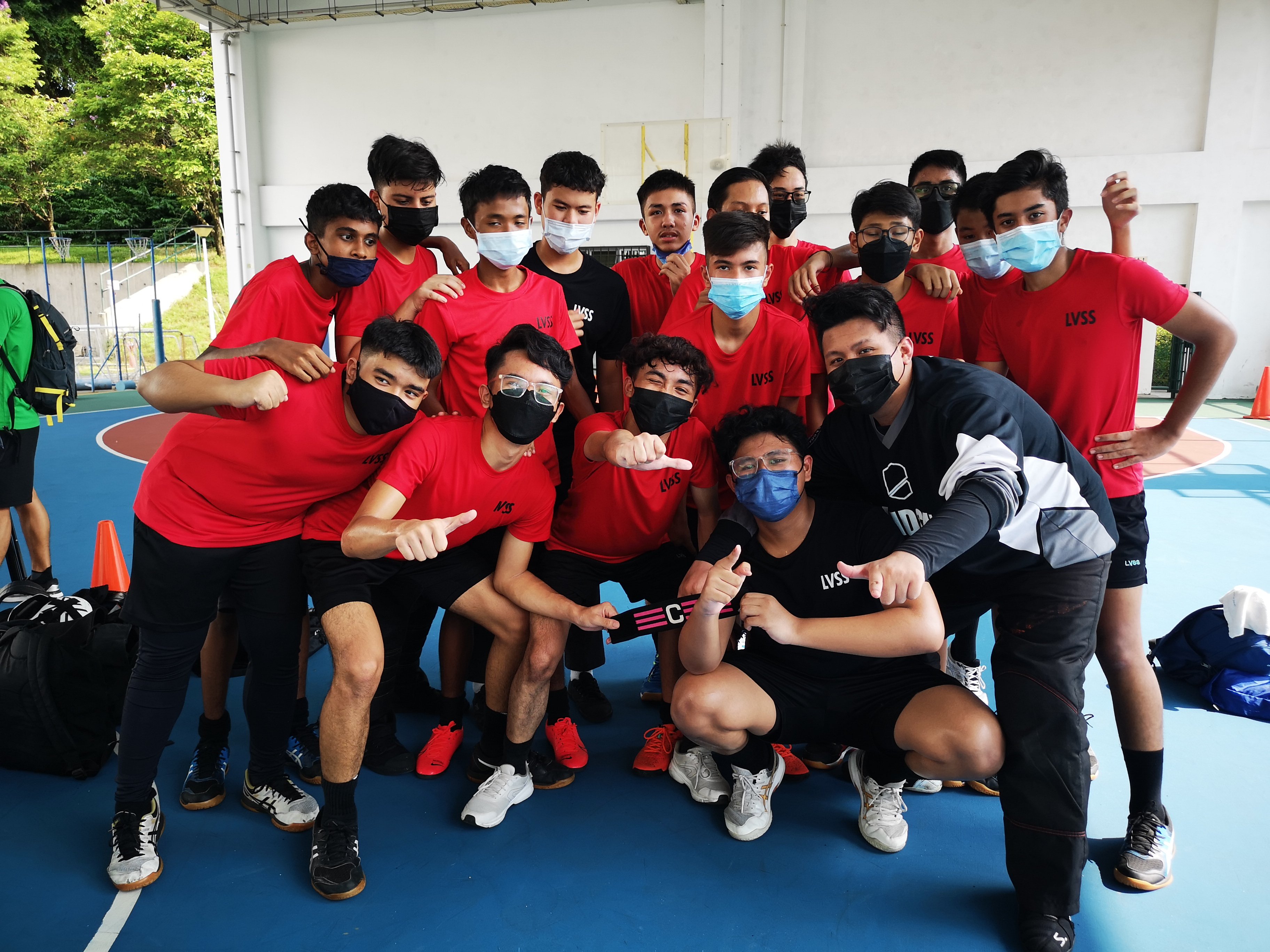 (All In a Day's Work : The jubilant Loyang View Sec squad that won 5-3 against opponents Hua Yi. Photo Credit : Glenn Mascarenhas)
By Glenn Mascarenhas
The shuffling of feet, the squeak of rubber soles on a smooth polished floor and a flash of sticks battling it out for a plastic ball with holes - that took center stage when Loyang View Secondary School (LVSS) and Hua Yi Secondary school respectively matched wits in the Boys B Division preliminary stage (30 Mar) last week.
Over at Meridian Sec School's Indoor Sports Hall, the first period kicked off with LVSS snatching an early goal through Andi and just moments later Ziyad came close to doubling his team's score. But he was denied by Hua Yi's last line of defense by a spectacular save. A minute later and skipper Alfi was on hand to pounce on a loose ball to slot it home with a quick flick of the wrist, doubling his team's tally to 2-0. The Hua Yians then received an opportunity to reduce the deficit when a misdemeanor by the opposition saw them just inches from the target. But they just couldn't convert and the first 12 minutes saw the score line read 2-0 in favor of Loyang View.
(For all the news, post-match interview videos, stories, photos, fanzone details and much more from the 2022 National School Games, do visit our website : go.gov.sg/nationalschoolgames)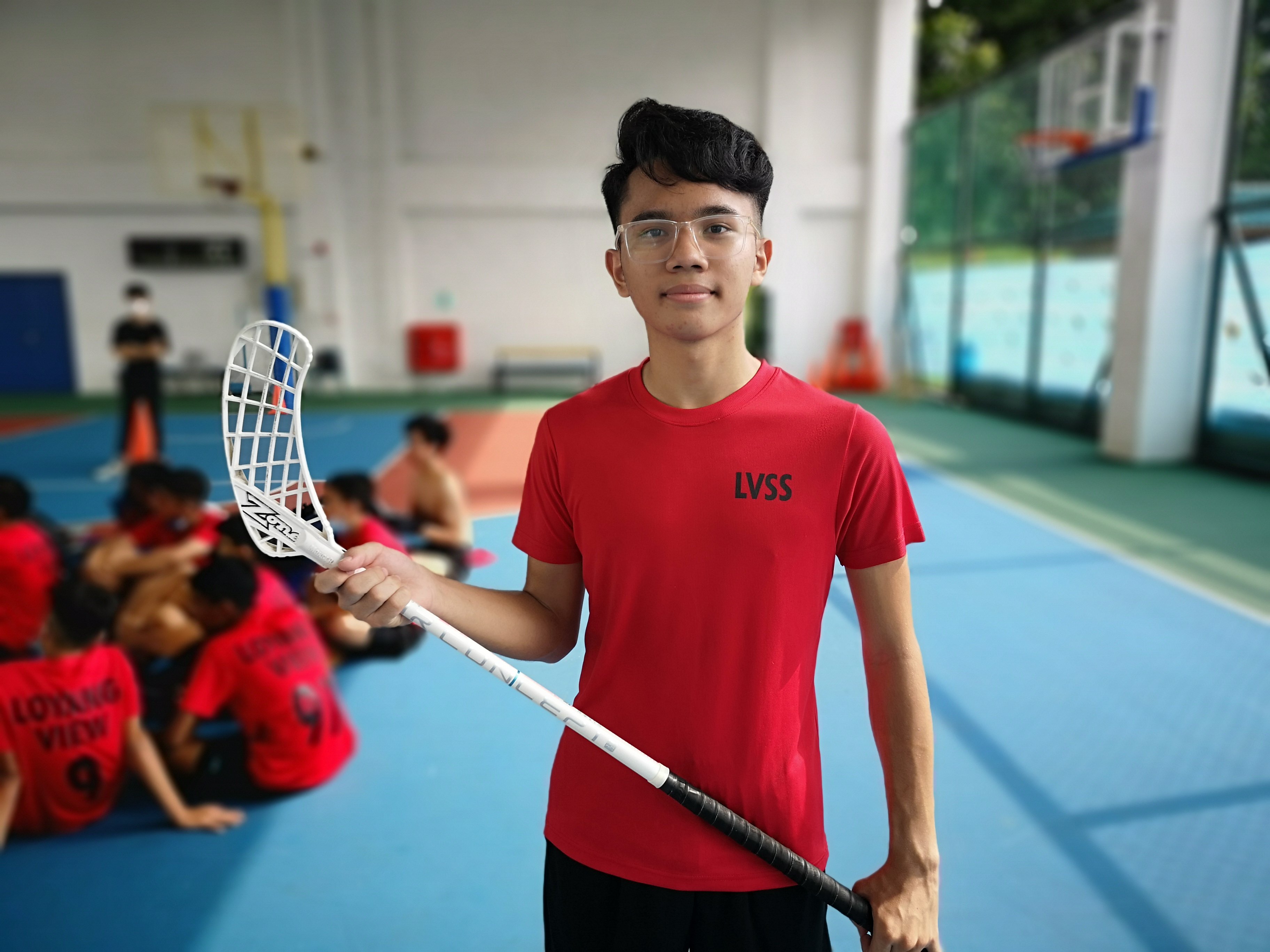 (Grand Opener - Andi struck the first goal to set the tone of the game for Loyang View. Photo Credit : Glenn Mascarenhas)
Into the 2nd period and an early goal from Hua Yi saw them voice their intent to dominate and an equalizer was beckoning. That's before a long range sharp-shooter from Ziyad saw their plans fall apart with Loyang View's 2-goal lead restored and the score now 3-1. Eager to keep the pressure on their opponents, LVSS rushed the opposition's goal and a defensive slip up from Hua Yi Sec saw an own goal make it 4-1 in favor of the score leaders. The clock was racing towards the end of the second session when Jafri found the target to see LVSS take a 4-goal lead into the break with the score line at 5-1.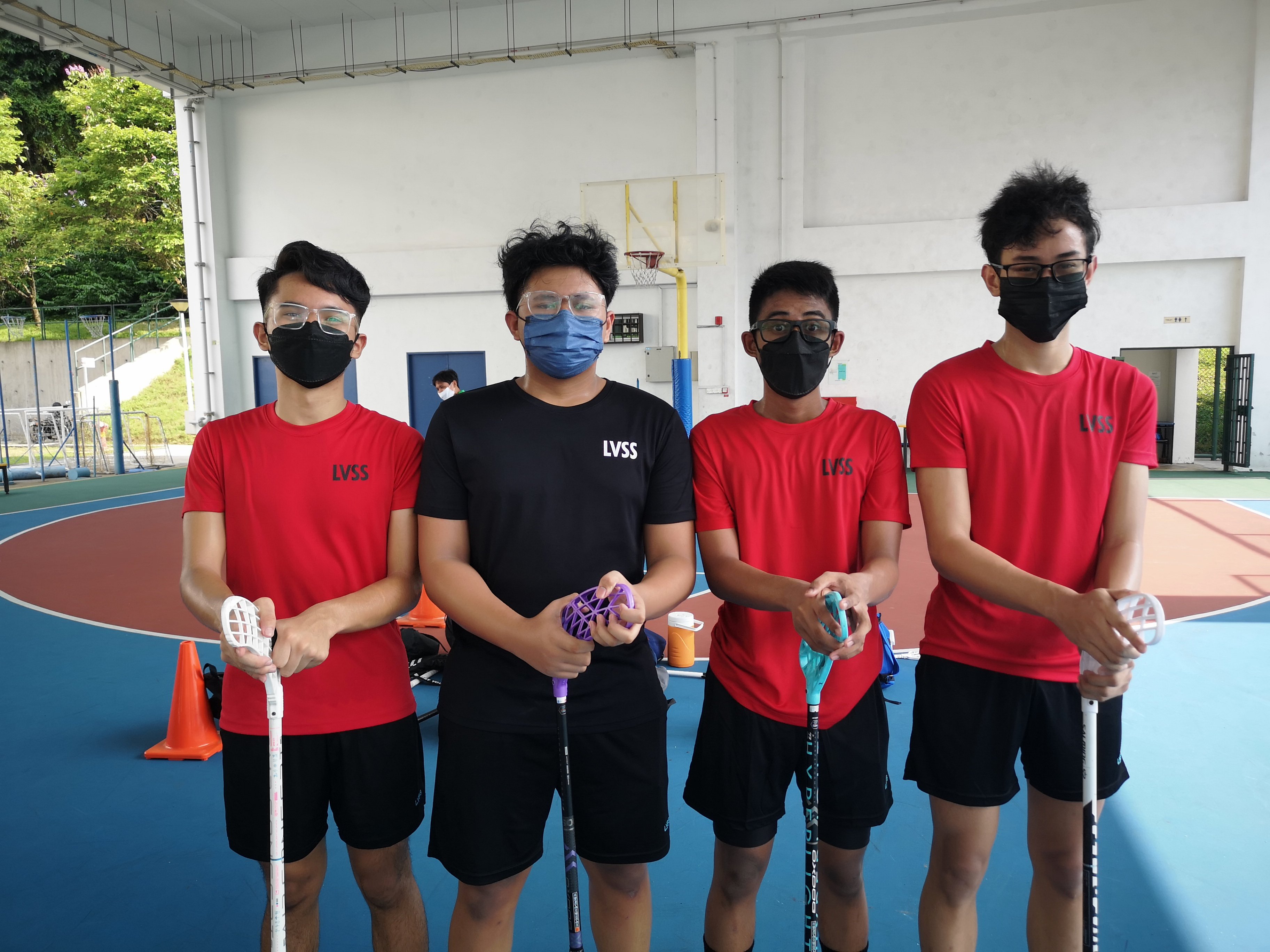 (Four For The Score - Loyang View's Scoring foursome. Photo Credit : Glenn Mascarenhas)
Hua Yi captain Kenny was determined to make amends in the last period and rallied the troops to make it 5-2 with his team dominating possession and attack in the 3rd session. A close-range effort saw the goal deficit reduced to just 2, but it was a little too late with time running out and Loyang View claiming a 5-3 triumph.
(Post-match Interview with Alfi - Captain, LVSS. Video Credit : Glenn Mascarenhas)
(Post-match Interview with Kenny - Captain, Hua Yi Sec. Video Credit : Glenn Mascarenhas)
In their round-robin 2nd group matches on Fri (1st Apr), LVSS defeated Northbrooks Sec 5-2. And the School of Science and Technology Singapore, carved out a 6-5 win over Hua Yi Sec.
(For all the news, post-match interview videos, stories, photos, fanzone details and much more from the 2022 National School Games, do visit our website : go.gov.sg/nationalschoolgames)