SCGS defeat Xinmin Sec to claim NSG North Zone badminton crown!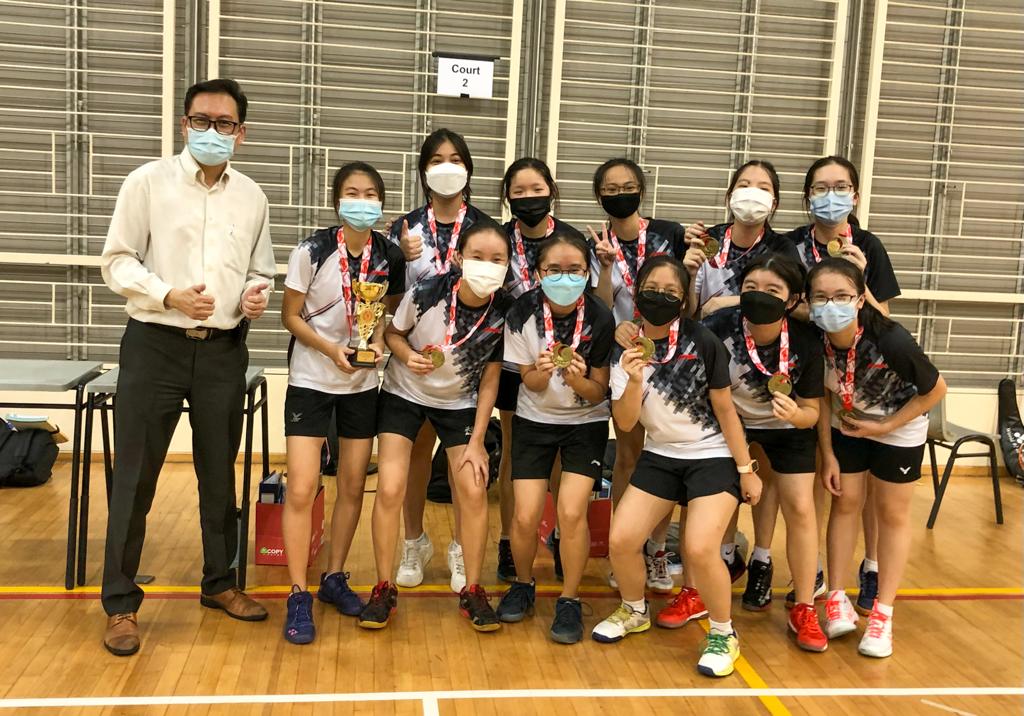 (SCGS' shuttlers pose with their champions' trophy after a stellar perfect season. Photo Credit: Kenneth Tan)
By Kenneth Tan
Having to settle for second place after a 3-2 loss to CHIJ St Nicholas Girls' School (Secondary) in 2021, Singapore Chinese Girls' School (SCGS) made sure there was no repeat this year. That was after clinching a resounding 5-0 win over Xinmin Secondary School, in the grand final of the B Division Girls' North Zone Badminton Championships on Tuesday (26 April) afternoon.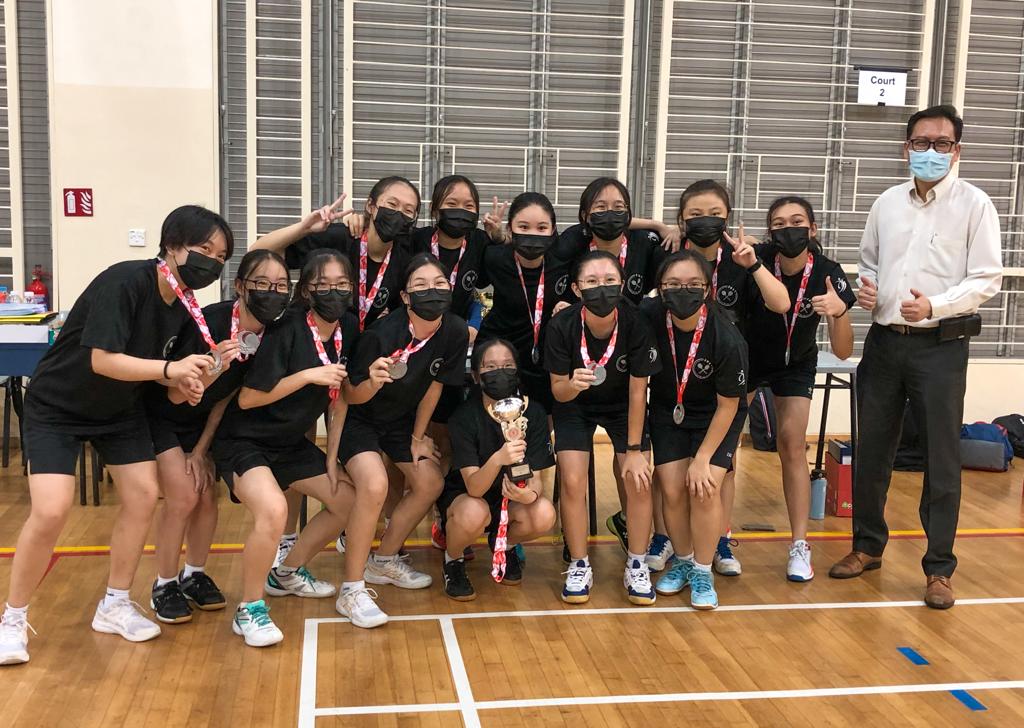 (Xinmin Sec Sch team has every reason to smile, having achieved their first North Zone final appearance since 2012. Photo Credit: Kenneth Tan)
With that, they rounded off an incredible perfect campaign in which they won all 7 ties – from the preliminaries all the way to the final – without dropping a single game.
(For all the news, post-match interview videos, stories, photos, fanzone details and much more from the 2022 National School Games, do visit our website : go.gov.sg/nationalschoolgames)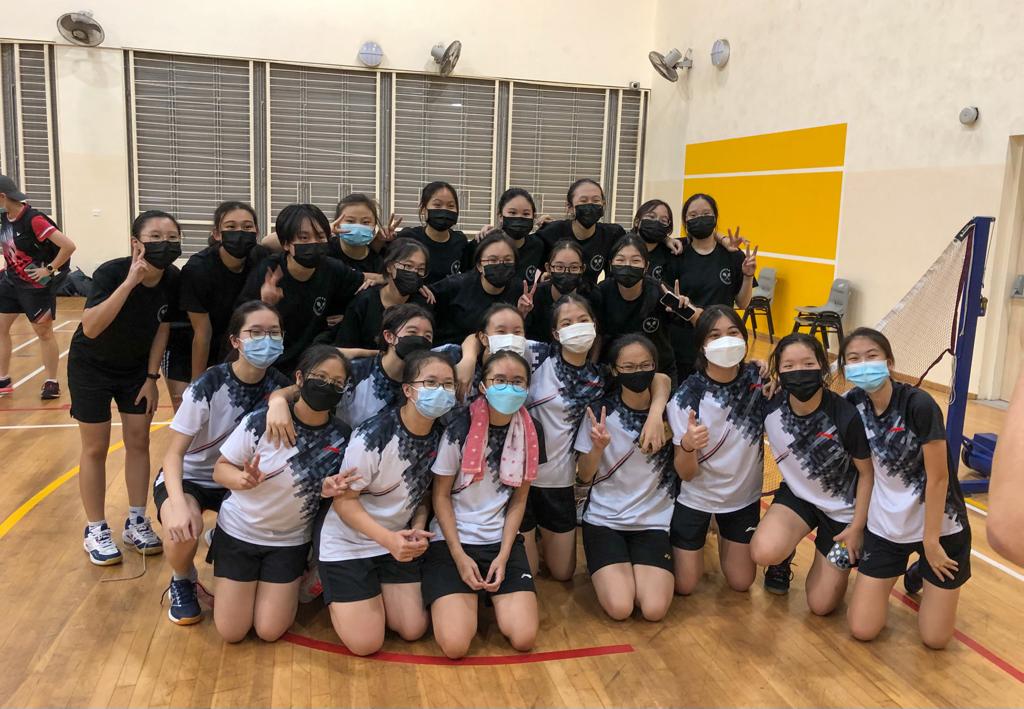 (Rivals on the court, friends off it! Xinmin Secondary and SCGS' shuttlers pose for a group photo after the final. Photo Credit: Kenneth Tan)
At the Indoor Sports Hall of Canberra Secondary School, SCGS' Isabelle Koh got off to a fine start in the first singles with some powerful and well-measured smashes to clinch the first set 21-11. While Xinmin's Jacintha Toh fought back well in the 2nd set to lead 18-16, the former held her nerve and won five straight points to prevail 21-18 and draw first blood for her school.

Post-match interview with SCGS' vice-captain Reann Wandaga Foo (left) and captain, Avril Yau. Video Credit: Kenneth Tan
In the subsequent first doubles, SCGS' Avril Yau and Cheng Sher-Mae won the first set 21-12 with some great combination play and perfectly-angled shots. However, Xinmin's Yolanda Thio and Phaedra Chong displayed superb fighting spirit to take the 2nd set 24-22. It continued to be a mighty tussle in the all-crucial rubber set, with Avril and Sher-Mae eventually coming through 22-20 to put SCGS 2-0 up.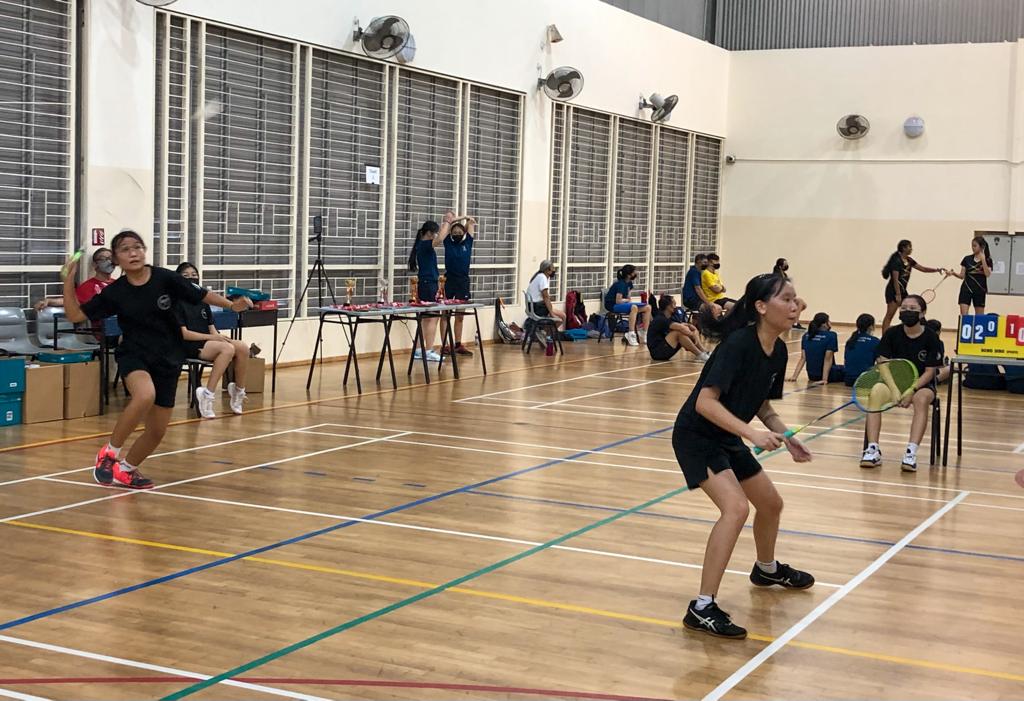 (Xinmin's Yolanda Thio and Phaedra Chong put up a strong fight in the first doubles despite losing. Photo Credit: Kenneth Tan)
SCGS' Tricia Hu faced a tough battle in the second singles as well, as she had to come back from an 8-1 deficit to win the opening set 22-20. Xinmin's Anne Wong continued to impress and took the 2nd set 21-18, but errors crept into her game in the third set with the former capitalising to win 21-17 and seal the victory for SCGS.
The last 2 match-ups still have to be played "in the spirit of the game" with Eleanor Chan and Mazel Ng defeating Verone Lim and Nicole Yim 21-11, 21-13. And Elisabeth Kam won 21-7, 21-16 against Rayanne Chua to seal an overall 5-0 victory for SCGS!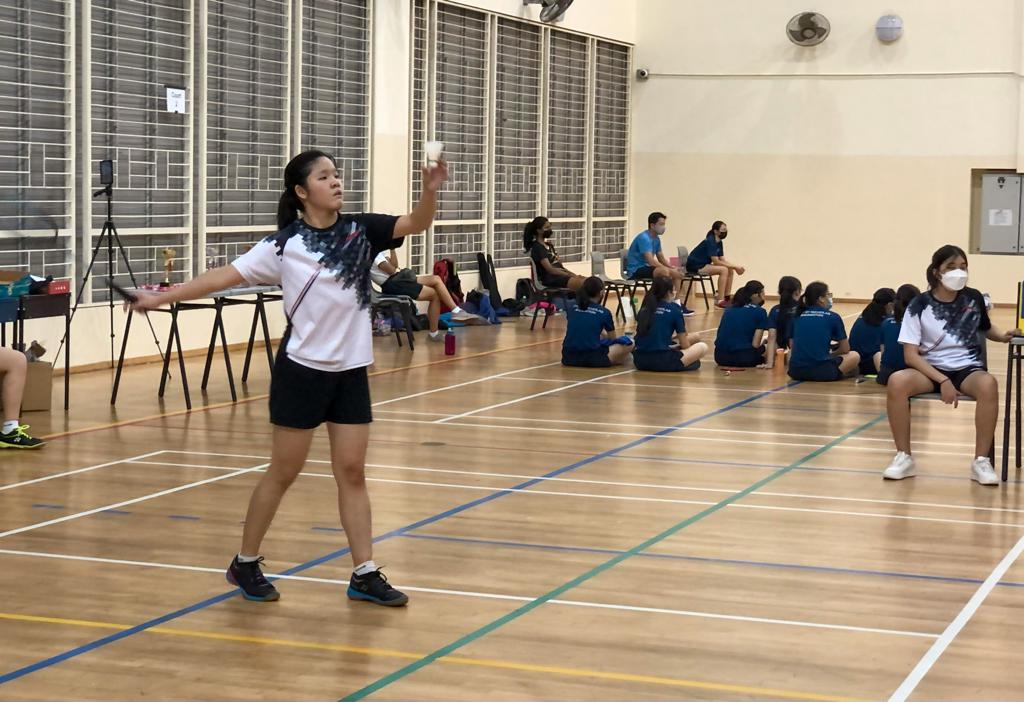 (SCGS's Isabelle Koh gets ready to serve in the first singles. Photo Credit: Kenneth Tan)
Despite the loss, the Xinmin girls can hold their heads up high – having surpassed last year's 3rd-placed finish and reaching their first North Zone final since 2012.
Meanwhile, dethroned champions CHIJ St Nicholas Girls' School (Secondary) gave themselves something to cheer about, as they edged Bowen Secondary School 3-2 in a concurrent match to clinch the bronze medal in the B Div North Zone.
(For all the news, post-match interview videos, stories, photos, fanzone details and much more from the 2022 National School Games, do visit our website : go.gov.sg/nationalschoolgames)