Yio Chu Kang Secondary Girls claim 4!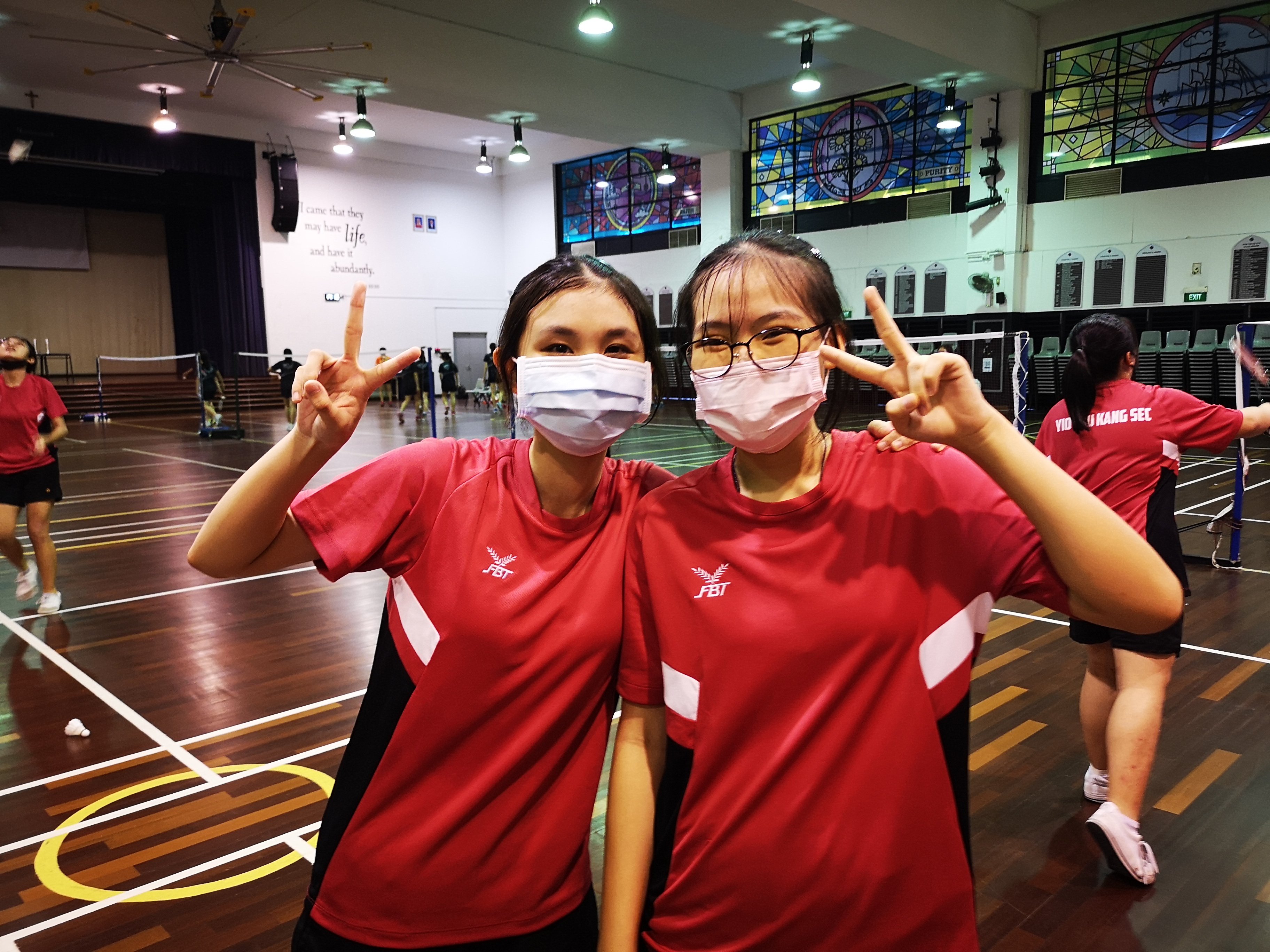 (Double Trouble - YCKSS' Wong Min Yu & Wong Zheng Wei posed all sorts of problems for their Whitley School opponents, as they claimed their match to make it an overall score of 4-1. Photo Credit : Glenn Mascarenhas)
By Glenn Mascarenhas
The game of Badminton has long been respected for the sum of its parts like skilled footwork, hand-eye coordination, timing, rhythm, anticipation and perception to name a few. That was all in the spotlight on 30th March, when Yio Chu Kang Secondary School (YCKSS) and Whitley Secondary met in a Girls B Division South Zone, both schools carrying a different background in the sport into their matchup.
The Whitleyans trained their focus on Badminton from 2018 and it has done progressively well to feature in the National School Games. On the other hand, the YCKSS girls team has a deeper lying history which can be traced back to the Chong Boon Secondary school years, where Badminton was one of the main sports.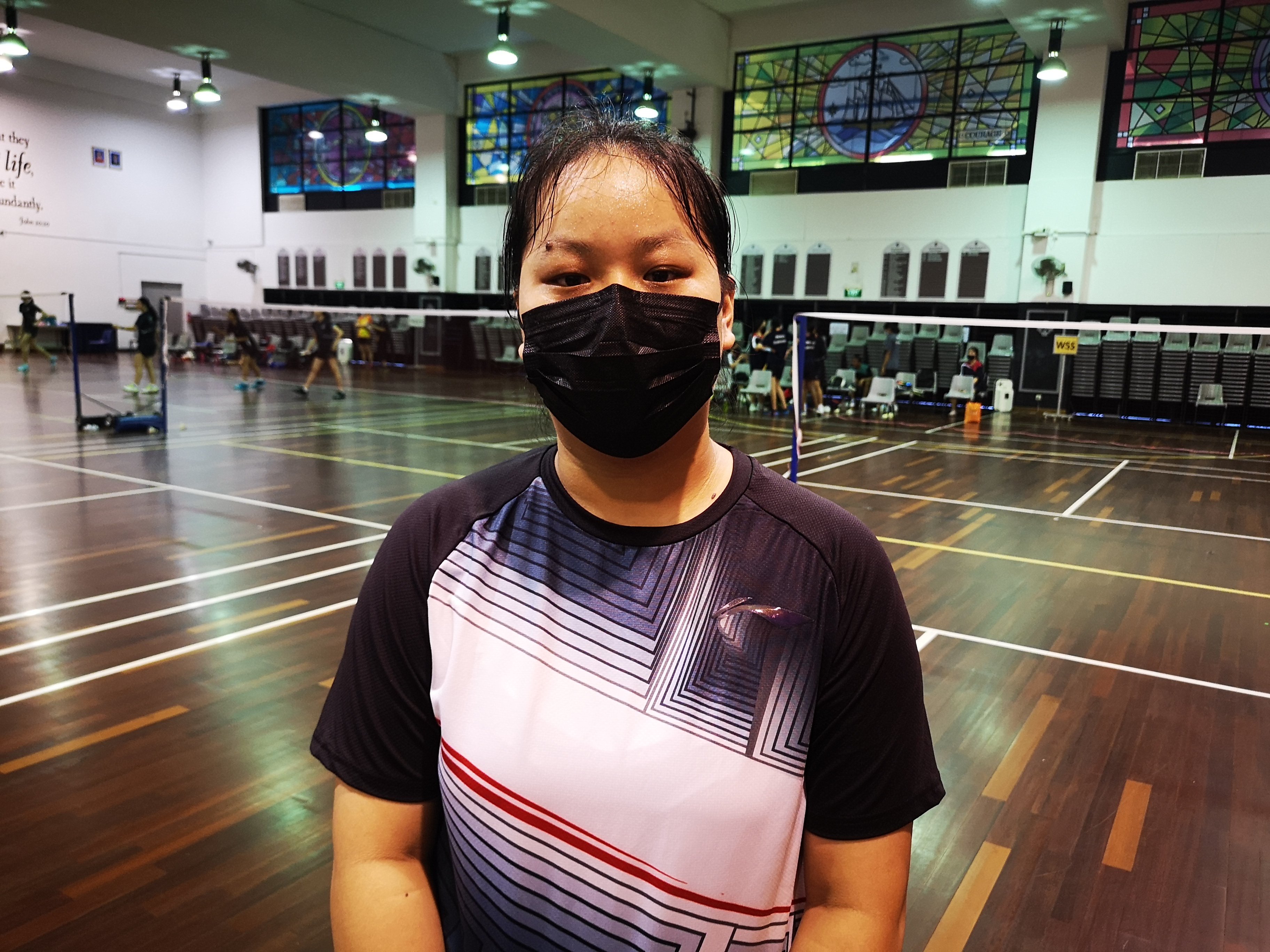 (Strong Roots – YCKSS' Assistant Coach Eldora Siang is a former alumni of the school. Photo Credit : Glenn Mascarenhas)
Chong Boon Secondary merged with YCKSS in 2018 and the Girls had a new team name. Head Coach Arthur Wee has been around since 2013 and his Assistant Eldora Siang who spends much time with the squad, is a former alumni of the school.
(For all the news, post-match interview videos, stories, photos, fanzone details and much more from the 2022 National School Games, do visit our website : go.gov.sg/nationalschoolgames)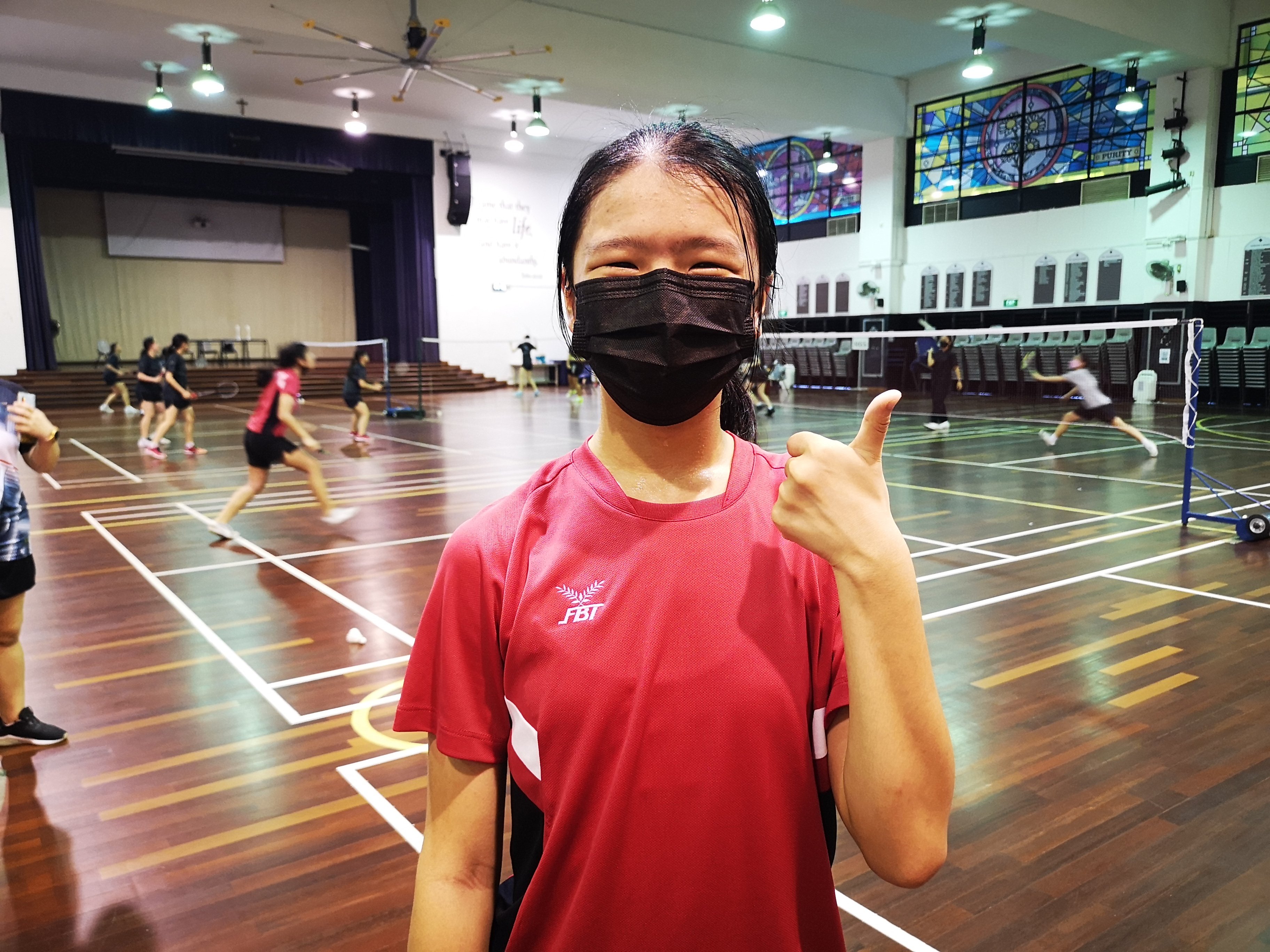 (On The Front Foot - Sheena Lim got the ball rolling for her Yio Chu Kang team-mates with a win in the first game. Photo Credit : Glenn Mascarenhas)
Keeping that in mind, it came as no surprise that Sheena Lim got the team off to a positive start with a 21-8, 16-21, 21-15 win over Whitley's Nila Alagappan. But disaster struck soon with Charlene See and Kelly Lin going down 21-17, 10-21, 12-21 to Yuen Jia Min and Liau Wei Yu of Whitley Sec in their doubles battle.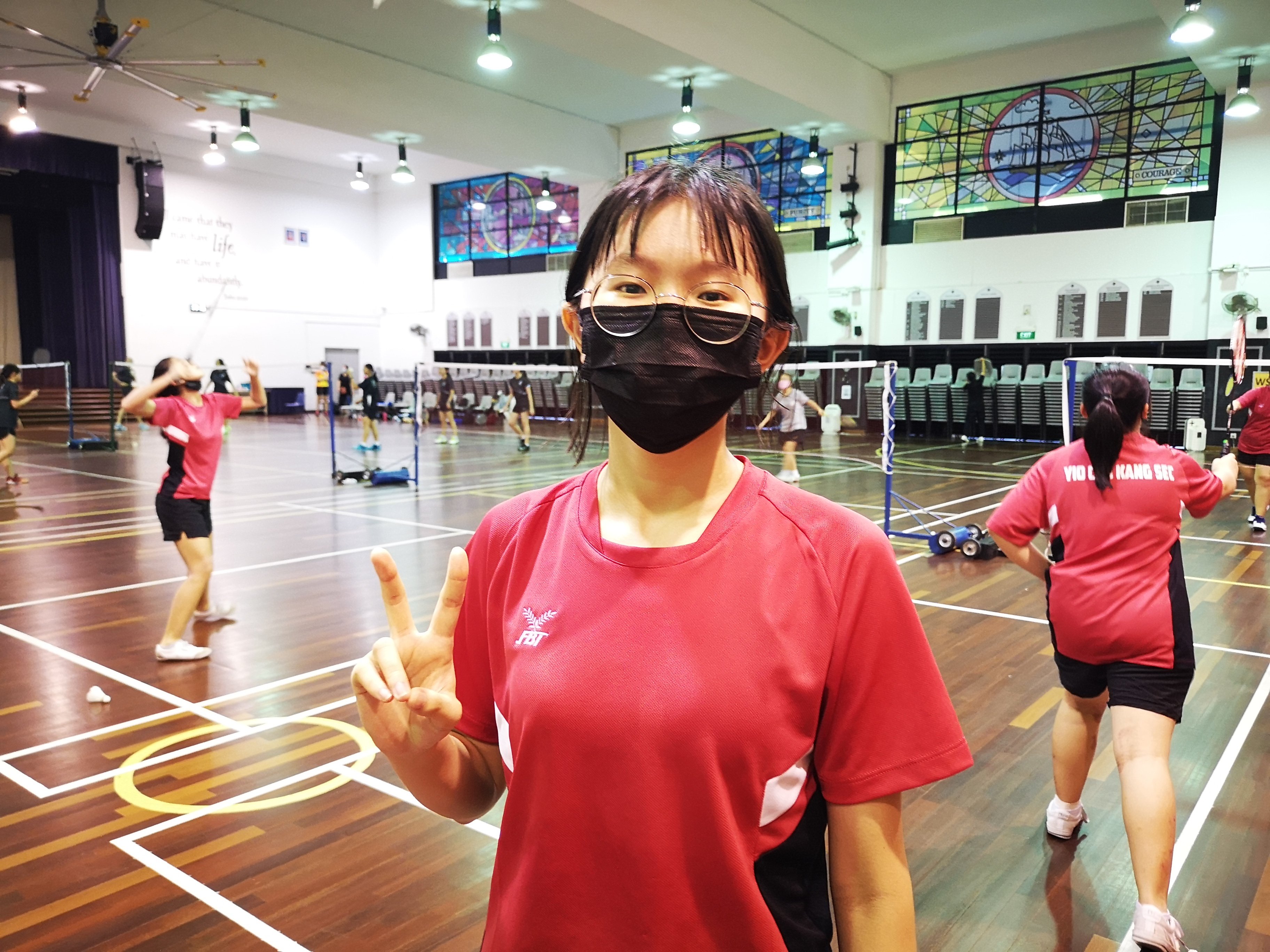 Damage Control - Lee Ying Suen restored YCKSS' lead after they lost their first doubles encounter. Photo Credit : Glenn Mascarenhas)
The overall teams' score was tied at 1-1, till Lee Ying Suen put YCKSS back in the driver's seat with a 21-10, 21-10 victory over Abigail Natali. YCKSS Captain Tricia Lim then cruised past Barhmasri 21-2, 21-14 with Wong Min Yu and Wong Zhang Wei making it 4 wins out of 5, when they triumphed in their doubles encounter with Whitley's Tan Yen Bing and Tanziluv Raheemah - the scoreline 21-8, 21-19.
Final score : Yio Chu Kang Secondary School 4-1 Whitley Secondary School
(Post-match interview with YCKSS Captain, Tricia Lim. Video Credit : Glenn Mascarenhas)
(For all the news, post-match interview videos, stories, photos, fanzone details and much more from the 2022 National School Games, do visit our website : go.gov.sg/nationalschoolgames)