NSG : Coping with COVID-19 and future aspirations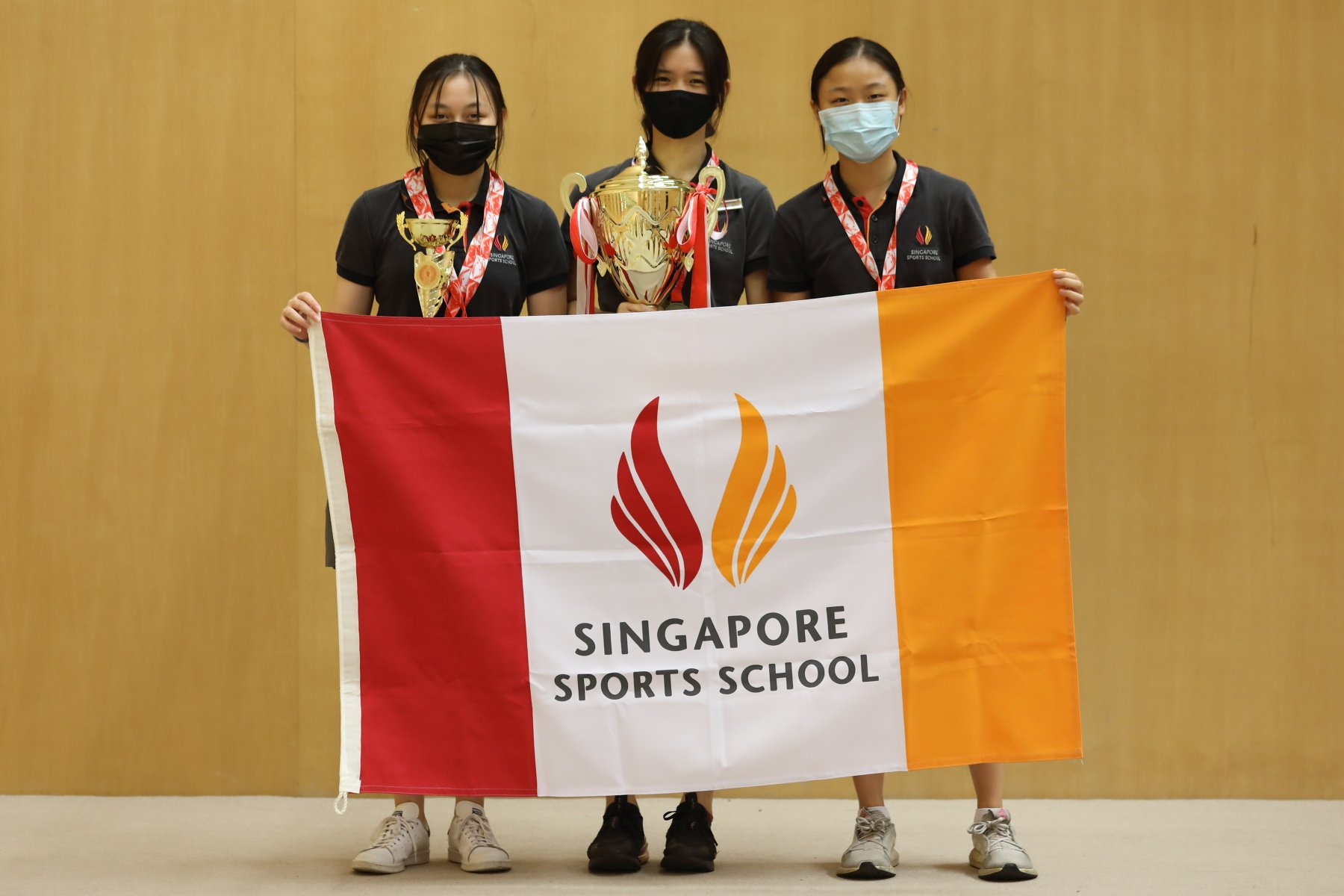 (Photo Credit: Singapore Sports School) Faithe Odelia de Souza (left), Ariana Beh Yoke Ching (centre), Soh Yiwei (right)
By Sherman Yong
Aside from pitting our student-athletes against each other, the 2021 National School Games (NSG) was also a cause for celebration as we witnessed their growth through sports. Until its recent suspension in May, the 2021 NSG had been highly anticipated by many as it represented the much-awaited opportunity for the return of competitive sports among our student-athletes - albeit under COVID-19 safety regulations. Yet, even with the enhanced restrictions imposed upon their sports training, many did not give up but resolved to adapt to the new 'normal'. Hence, how has COVID-19 affected our players in their performances? More importantly, how did our student-athletes adapt to the new playing field too?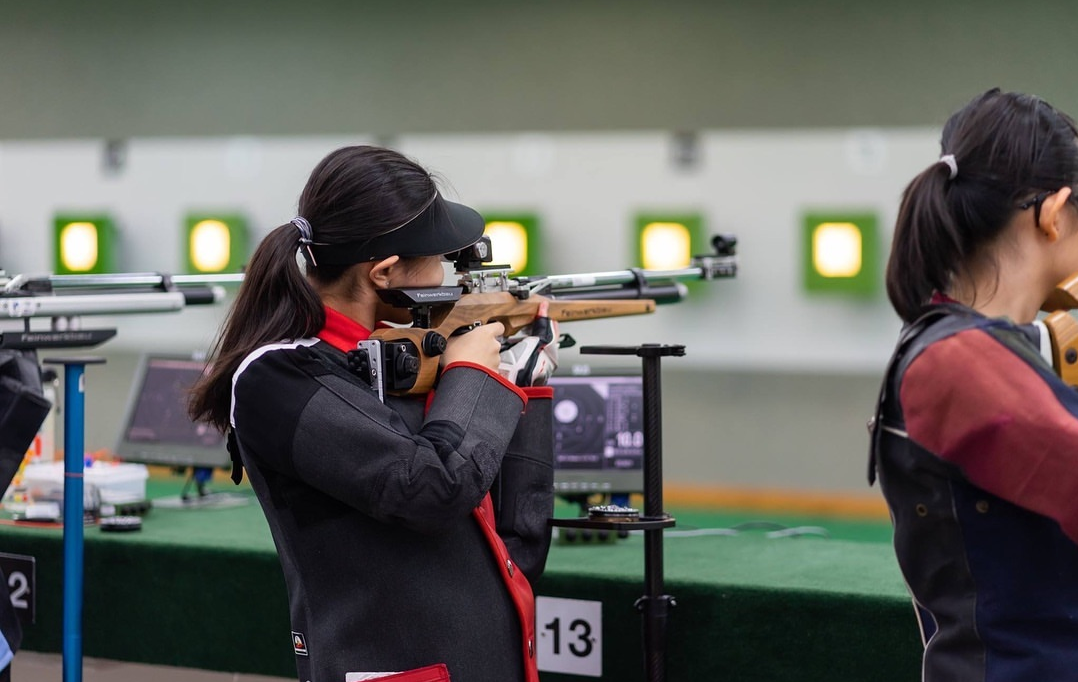 (Photo of Ariana Beh : Singapore Sports School)
Currently in Secondary 4 (in 2021), Ariana Beh Yoke Ching from the Singapore Sports School is a formidable force to be reckoned with. She was drafted into the National Youth Team in 2019. And the shooter has garnered many accolades for herself - placing 3rd in the 2019 Singapore Youth Olympic Festival 10m Air Rifle event (Women Youth U14), to winning the 2021 National Technological University Invitational Shoot (Women's B Team). The sharpshooter also clinched the 2021 National School Games B Div Girls' Shooting Championship (10m Air Rifle), just to name a few. Having reflected on this year's NSG and the implications that COVID-19 had on her training, here are some of her thoughts.
(Ariana Beh's Zoom interview)
On the flipside, the parents of our student-athletes also possess an invaluable perspective that cannot be disregarded - especially since they bear the closest witness to their children's struggles and developments through sport. Mrs Campos Donabelle Tubo (mother of Raphael Campos from Qihua Primary School), also gave her opinions on how the sport of Sepak Takraw has changed her son, and her worries on Raphael's safety whilst participating in the 2021 NSG.
(Mrs Campos' Zoom interview)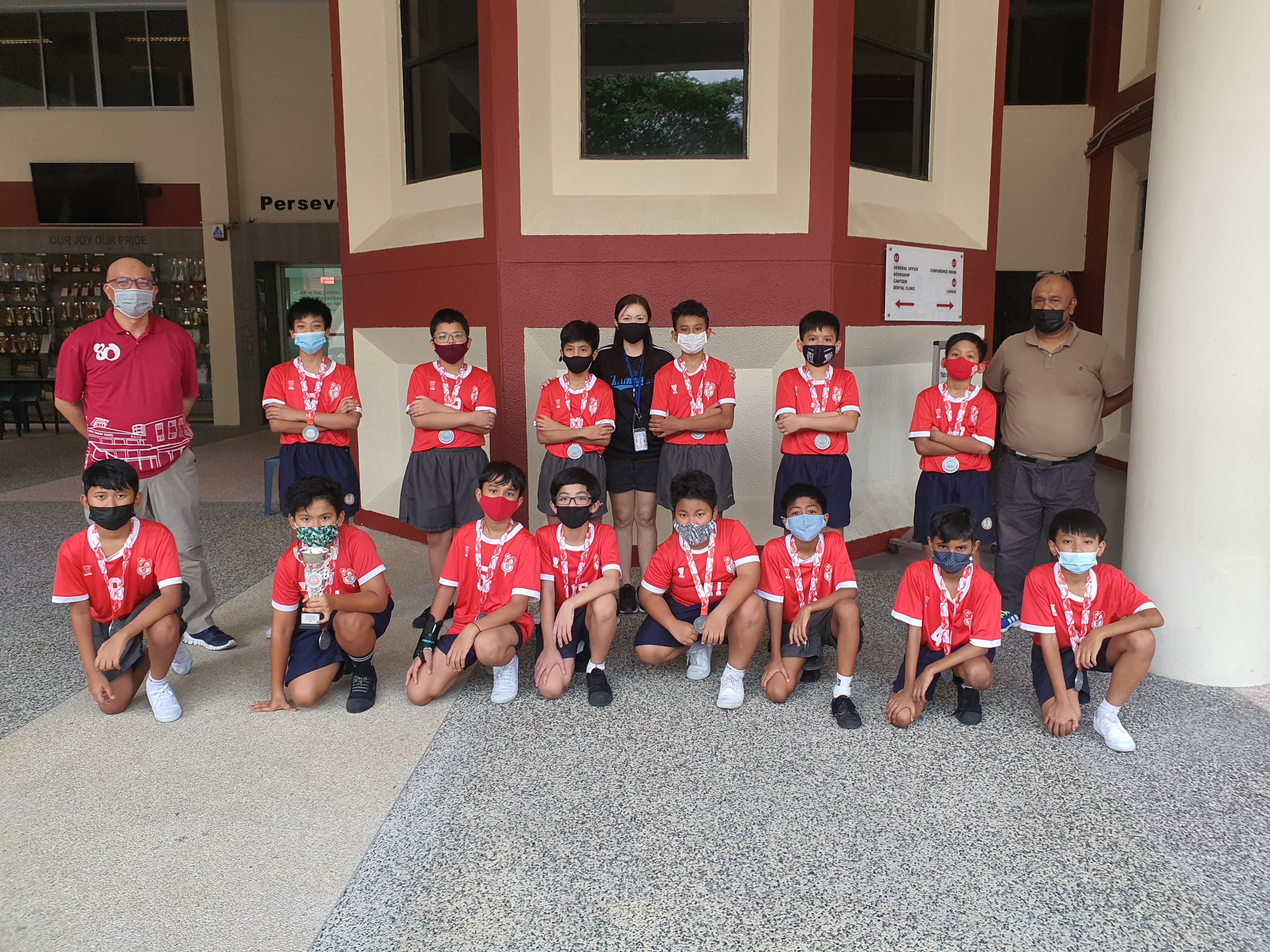 (Photo Credit: Qihua Primary School)
Ms Hu Bei from Nanyang Girls High School (NYGHS) also gave her take on how the sport of Wushu had changed her student-athletes over the years. The teacher I/C reminisces on her 13 years of experience in guiding NYGHS' Wushu team, and her aspirations for her students in the future as well.
(Ms Hu Bei's Zoom Interview)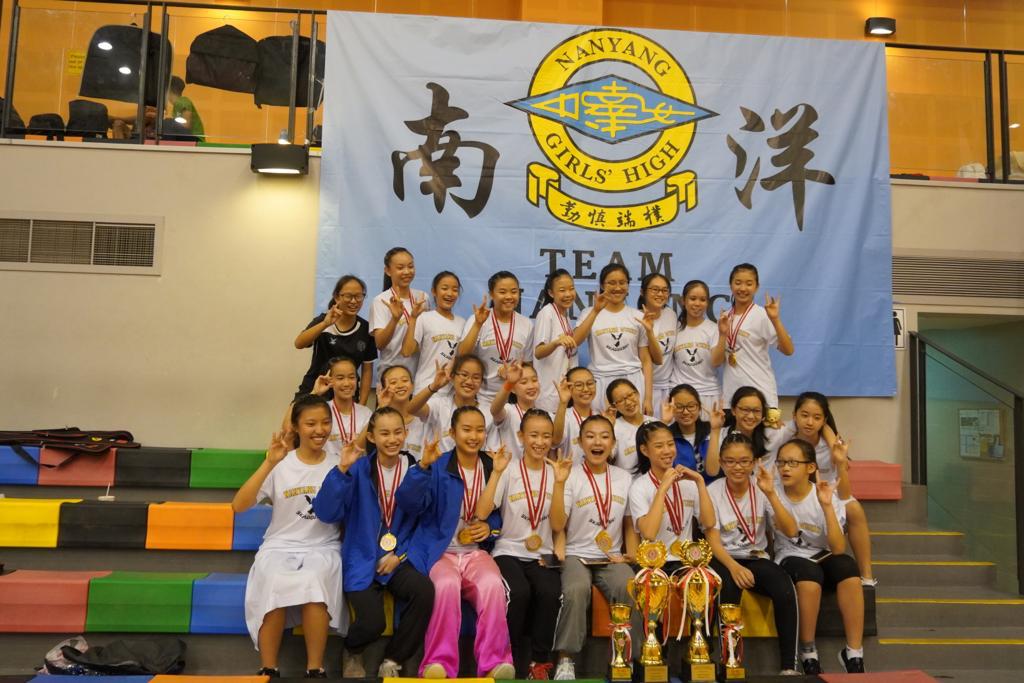 (Photo Credit: NYGHS) Disclaimer: Photos were taken before COVID-19 regulations
SportSG would like to thank the various school principals, students, teachers, and parents from Singapore Sports School, Qihua Primary School and NYGHS for their kind assistance and responses towards the Zoom interviews. This article would not have been possible without their invaluable input and comments.
Sherman is currently in his final year at the National University of Singapore. He had occasionally dabbled in sports such as Handball and Touch Rugby during his freshman days, but unfortunately he wasn't very good at it. Apart from keeping up with sports news, Sherman likes to dance and listen to music during his free time. If he's not cooped up at home thinking of the next potential story to write, you'll most likely see him around in vacant car parks practicing his dance moves. For what purpose? He does not know.