NSG : What does Sport mean to you?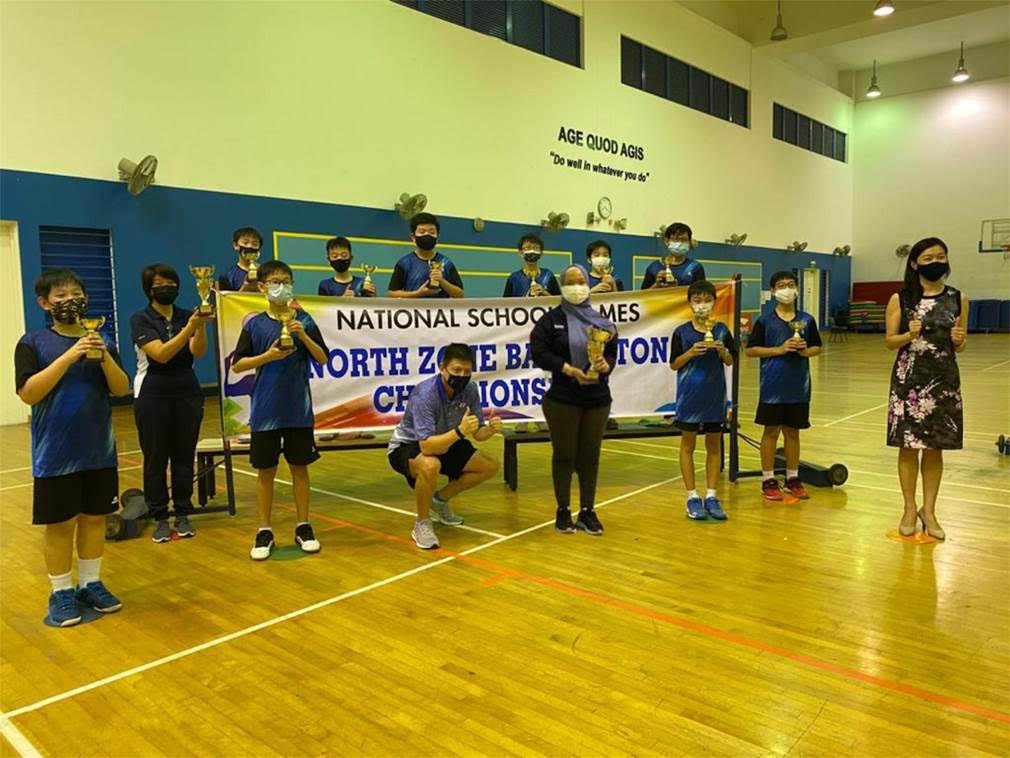 (Photo Credit : Chia Han Keong)
By Sherman Yong
A simple question (see Article header), yet it can have several different responses.
Until its recent suspension, the 2021 National School Games (NSG) bore witness to many exciting matches, as various school teams contested for the top position across 12 different sports. Ranging from gleeful victories to crestfallen defeats, it was clear that many held the annual sports event in high regard. More than just competing for their schools, these student-athletes also have firm beliefs in their sport - wanting their hard work and sacrifices to mean something. As some contest for the title, others vie for the sake of their teammates, friends, teachers, families, or simply the reason - why they love their sport so much.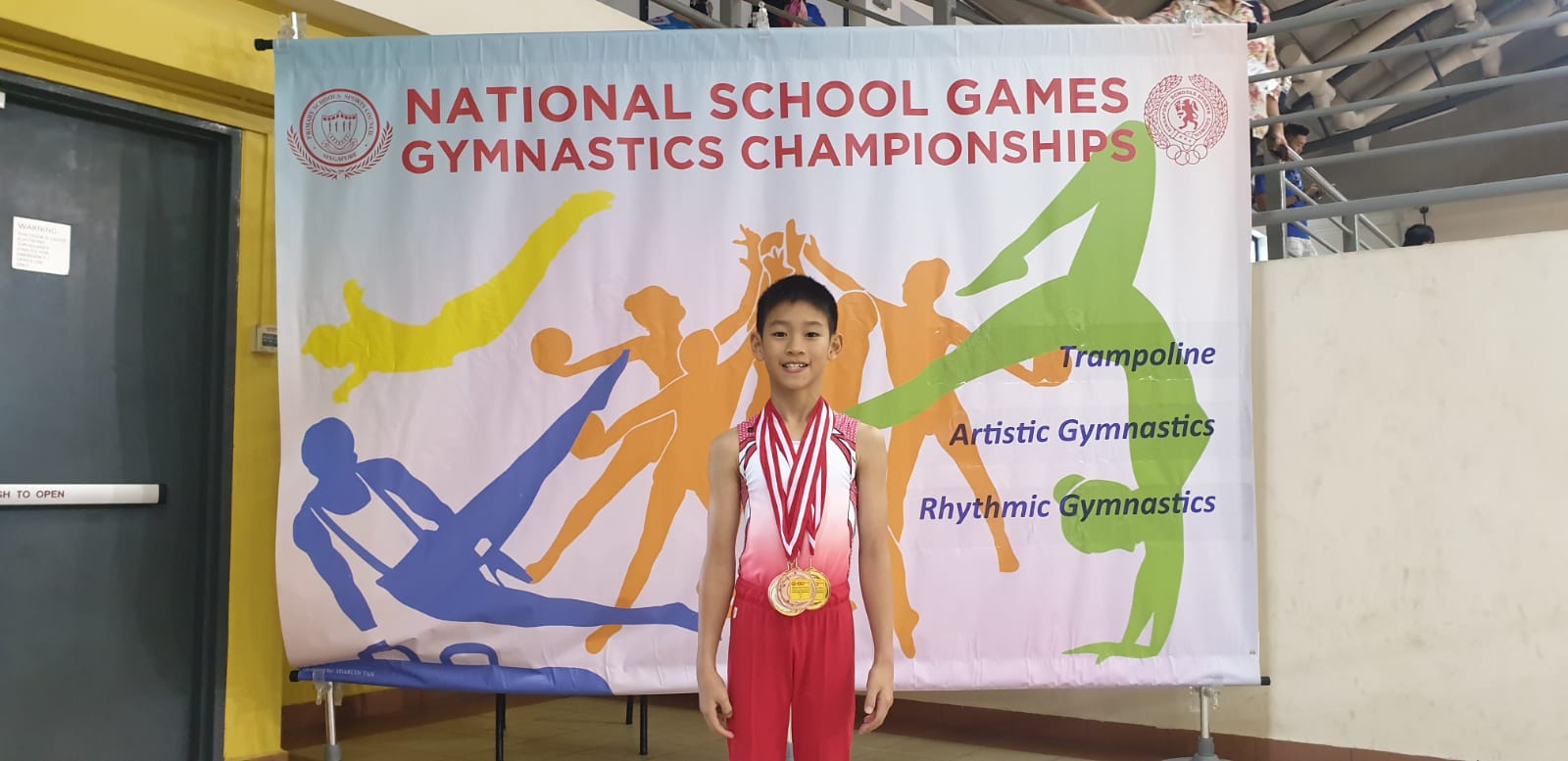 (Photo of Nathanael Pek : Holy Innocents' Primary School)
For Nathanael Pek from Holy Innocents' Primary School (HIPS), it was his passion for gymnastics that fuelled his desire for growth and excellence.

"I was diagnosed with dyslexia at the age of 5. At that time, I had low self-esteem but I was rather active and could not focus well in my studies. My parents introduced me to gymnastics, with the hope to drain my energy and build up my confidence level," the P6 student remarked.
Recounting on his journey since, Nathanael further added that "Gymnastics has helped to shape me into whom I am today. I have become more confident, resilient, self-disciplined and stronger both physically and mentally. I am now able to cope with my stress and emotions better."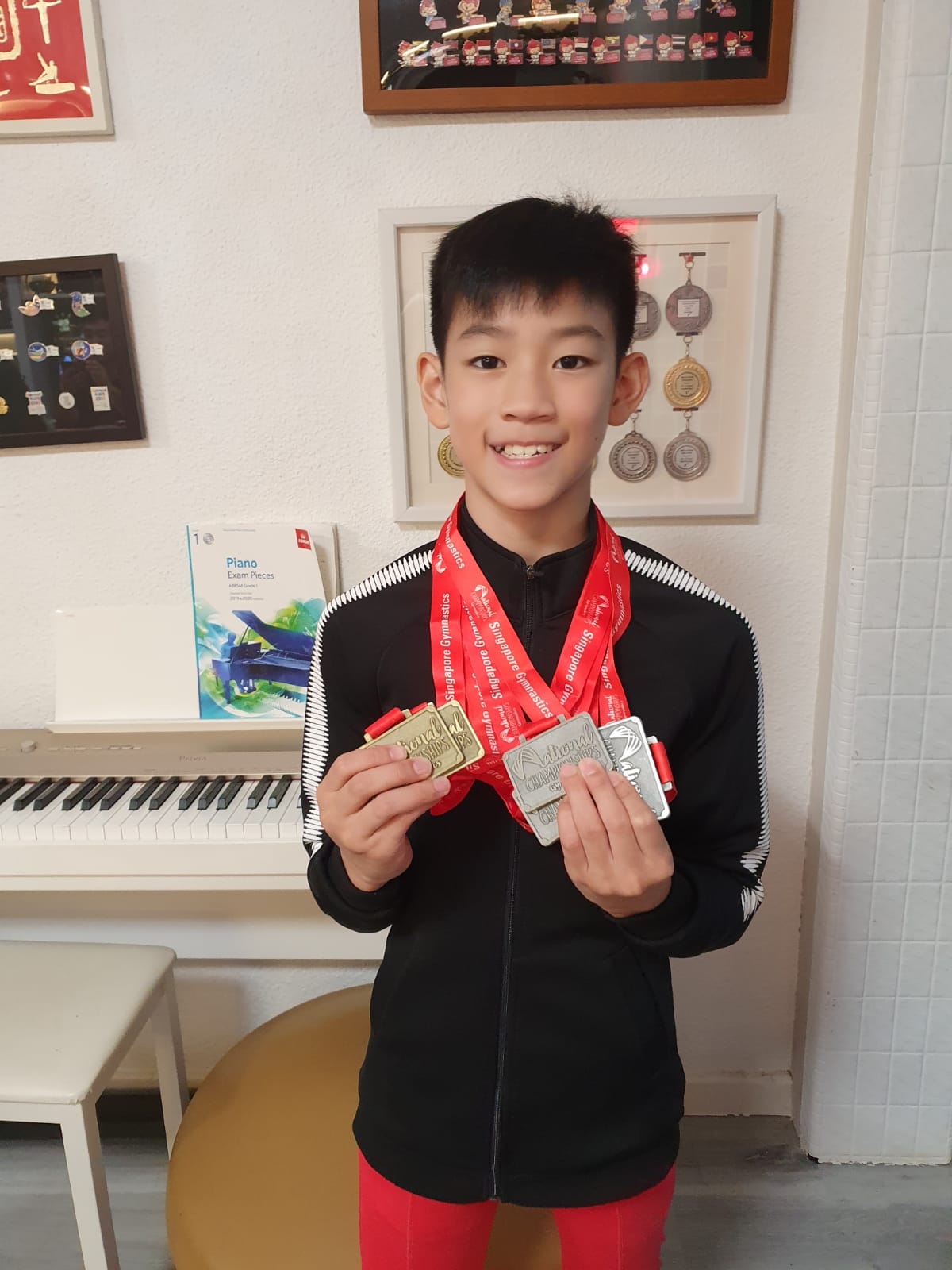 (Photo Credit: Holy Innocents' Primary School)
Despite winning the overall 1st position in his division, Nathanael remains humble in his outlook. "I always look forward to every training session as I could challenge myself and constantly improve my skills. Despite getting injured during trainings, I still continue looking forward to continuing the trainings as there are always so many things to learn."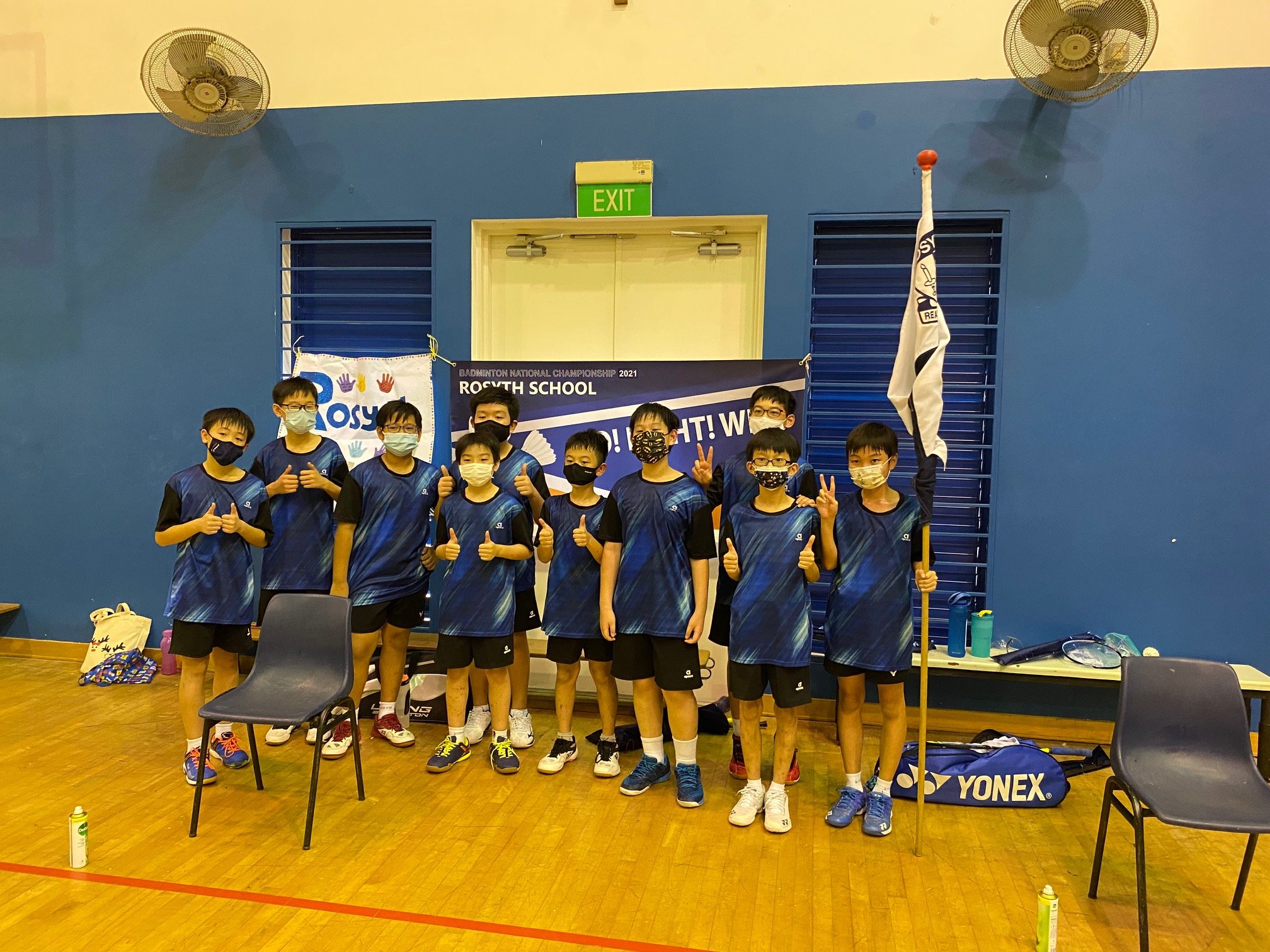 (Photo of Rosyth School's Shuttlers by Chia Han Keong)
In the same vein, Mdm Faridah Binte Rambile (the Teacher I/C of the Badminton Competitive CCA in Rosyth School) also stressed on the importance of their sport, and the meaning that badminton holds to her team.
"Badminton has always been a CCA with a strong tradition in our school. But not many knew that we had fought tooth and nail for many years and put in the hard work to be where we are now."
The Rosyth teacher reminisced that, "What made me most proud was the team's ability to personify our Rosyth School's ICARE values that we as a school hold so dearly. At every juncture, you could see the players demonstrating these values in training and during the tournament. That was what the teachers and I were most proud of."
When prompted on the importance of badminton to her and her team, she further added, "I've always emphasized to the team that being good in this sport is not just about badminton skills. It's also about instilling good attitude and self-discipline, having the resilience to overcome any failures and being respectful towards others."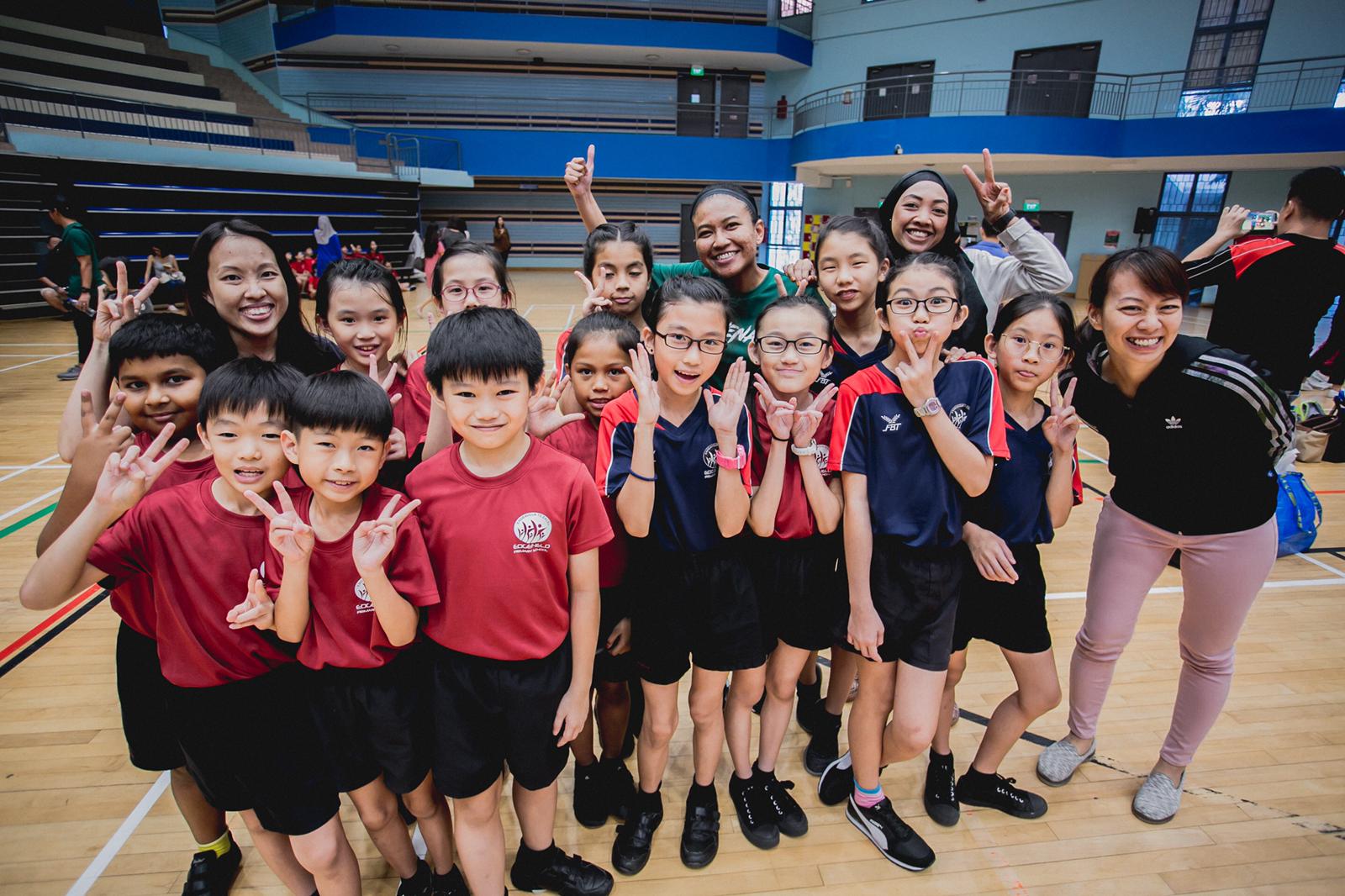 (Photo Credit: Edgefield Primary School - Photo taken in early 2020)
It was also refreshing to hear the thoughts of parents, as they witnessed certain sports take hold of their children's development. Particularly, Mr Sim Wee Lee (father of Kee Min, who was a member of the Edgefield Primary School's Rope-Skipping team) noted, "It's a great joy to see them grow and enjoy what they like doing. There were definitely concerns with the ongoing pandemic".
He however, firmly believed that the decision to continue with the NSG, was made based on the athlete's safety as a top priority. "Sports is physical learning. It sharpens awareness, enhances motor skill, inculcates team spirit, instills pride and builds focus," he remarked.
SportSG would like to thank the various school principals, students, teachers, and parents from Edgefield Primary School, Holy Innocents' Primary School and Rosyth School for their kind assistance and responses towards the e-mail interview. This article would not have been possible without their invaluable input and comments.
Sherman is currently in his final year at the National University of Singapore. He had occasionally dabbled in sports such as Handball and Touch Rugby during his freshman days, but unfortunately he wasn't very good at it. Apart from keeping up with sports news, Sherman likes to dance and listen to music during his free time. If he's not cooped up at home thinking of the next potential story to write, you'll most likely see him around in vacant car parks practicing his dance moves. For what purpose? He does not know.