Nur Alfian: Discipline and hard work essential for success in sport and life
Sport Singapore welcomes its second batch of brand ambassadors! They are your everyday Singaporeans, tackling the same demands of life as you do, but they also hold a strong belief that sport can inspire us to live better. Get to know them in our feature series here!
The image of silat exponent Muhammad Nur Alfian Bin Juma'en sobbing on the podium at the 2015 SEA Games, flag draped across his shoulders as he received the gold medal, has become an iconic one in the nation's sporting history.
Fighting fearlessly with an injured foot in that final and leaving a trail of blood on the mat, he had been the only one on the team left with a shot at the gold medal.
He bore the expectations of a raucous home crowd on his shoulders – and delivered. As a top TeamSG athlete, Alfian is the very picture of success.
The accomplished 22-year-old became a World Pencak Silat Championships bronze medallist at just 16 years old, going on to notch one silver and two gold medals at different editions of the SEA Games.
He also recently went up against some of the sport's best at the Asian Games in Indonesia, all while nursing a shoulder injury.
Yet, the journey was certainly no walk in the park. It had taken years of hard work (he picked up the sport when he was just five years old) and a steely resolve.
It had necessitated discipline – discipline to train when most boys his age were out there playing football or spending time with family and friends.
Alfian put in the effort and the hours, spurred on by a commitment he made when he first tasted major success at the World Championships – to chase triumph.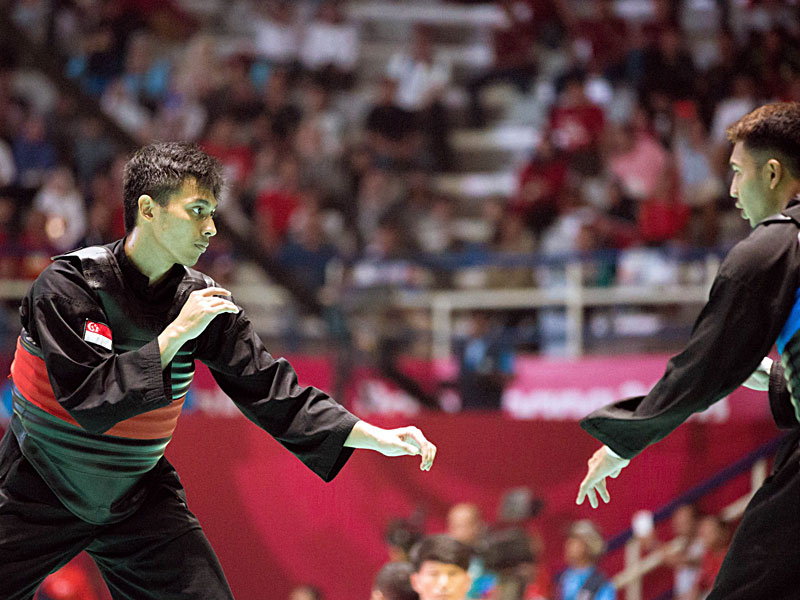 Nur Alfian at the 2018 Asian Games in Jakarta, Indonesia. Photo: SportSG
"If you really want to achieve something, nothing can stop you. So it's my hunger to win that keeps me disciplined and working hard. I don't want to disappoint anyone; I want to make my country proud," he declared, adding that he trained thrice-daily, five times a week.
Today, as SportSG ambassador, he hopes that these values won't just be personal ones that he upholds.
He plans to share the importance of them with Singaporeans – whether they're seeking the medals or simply striving towards a healthier, fitter self.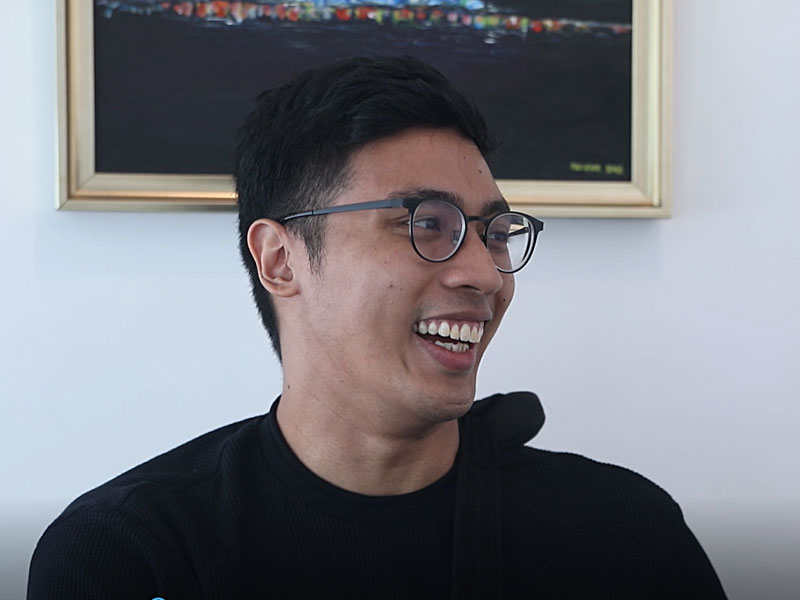 Alfian has a laugh during his welcome interview. Photo: SportSG
He explained: "The most important thing that I've learnt through all my years in sport is that if you want something badly enough, you'll do whatever it takes to achieve it. So the message that I hope to share is that the road to achieving what you want takes a lot of patience and commitment. There will be distractions, but you have to want your targets enough and keep focused on them, making sacrifices when necessary."
Certainly, these are all values that can be taken beyond the competition arena. Having grown up in an environment that emphasised discipline and consistency, Alfian noted that his sporting career had been instrumental in shaping his approach towards life.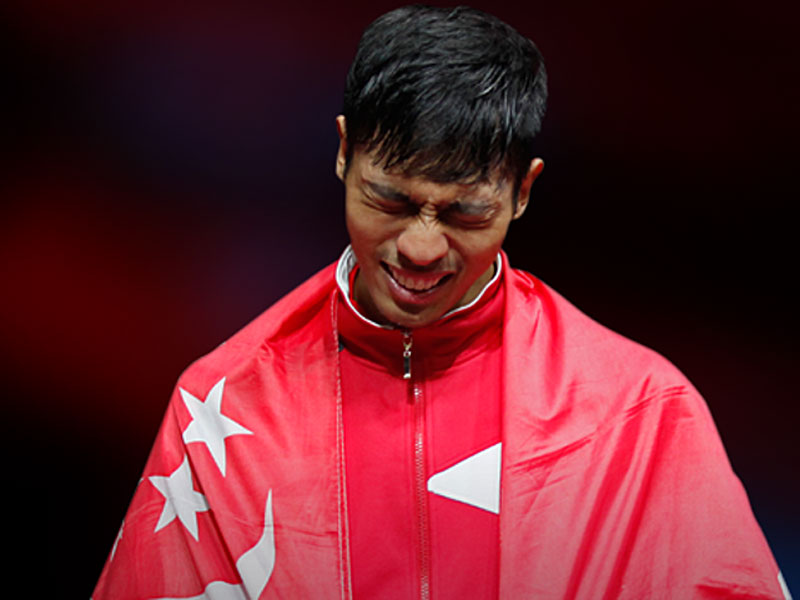 An all too familiar and iconic image taken at the 2015 SEA Games in Singapore, which has been etched into the history books of Singapore sporting folklore. Photo: SportSG
"Take, for example, training. Skipping one day won't do any harm, right? But it's very easy to keep doing this, and the days will accumulate. So we must be consistent. Translate this to real life and you'll see that the same values apply. You can't skip school. You shouldn't be skipping your daily exercise or fitness activities. Sport has ingrained in me all these important values, and I apply it to other aspects of my life," he expressed.
He continued: "I hope that I can inspire Singaporeans to lead healthier lifestyles. I want to promote the importance of incorporating fitness into their lives and sticking to it, even if they're not planning to do competitive sport. Once they start doing it, it'll be easier for them. I want to be able to give them that push, then inspire them to remain consistent as they work towards their fitness goals."
Let Alfian motivate you towards your personal targets.
Follow him on Instagram at @mdnalfian, and keep an eye out for more exciting content from our other SportSG ambassadors at @sport_singapore and @sgsportstv on Instagram, as well as myActiveSG and SG Sports TV on Facebook.