Saiyidah Aisyah: A true believer in the beauty of sport
Sport Singapore welcomes its second batch of brand ambassadors! They are your everyday Singaporeans, tackling the same demands of life as you do, but SportSG's newest sport and fitness influencers also hold a strong belief that sport can inspire us to live better. Get to know them in our feature series here! SportSG brand ambassador Saiyidah Aisyah is no stranger to the local sports scene.
After all, she made history as the country's first Olympic rower, qualifying for and competing at the 2016 Rio Olympics. She is also a former national junior netball player. Having spent most of her life involved in sport, Aisyah is now eager to share her passion, hoping that more people will reap the benefits of sport participation.
She enthused: "I'm all about giving back and I believe that being a SportSG ambassador is one way I can do so. I hope more people will be able to go through this life-changing experience of participating in sport!"
While the journey of an athlete has its ups and downs, the 30-year-old feels that her experience has only made her stronger, both physically and mentally.
"Sport has definitely changed my life. I strongly believe that sport has made me the person that I am today – determined, disciplined, focused, and resilient. The adrenaline I get from sweating is probably one of the things that makes me a happy and positive person too," she revealed.
Her zest for life and positive energy is probably also why she manages to find inspiration in the simplest of ways, as she shared: "It can be as straightforward as hearing about someone who works full-time waking up an hour earlier just to squeeze in a run in the mornings. I love listening to stories and reading about people just doing their thing and loving what they do!"
And so, just as the humble efforts of those she has met inspire her, she seeks to motivate others to get active through her own actions. To her, it has always been about staying committed to what she loves and bringing that passion to others.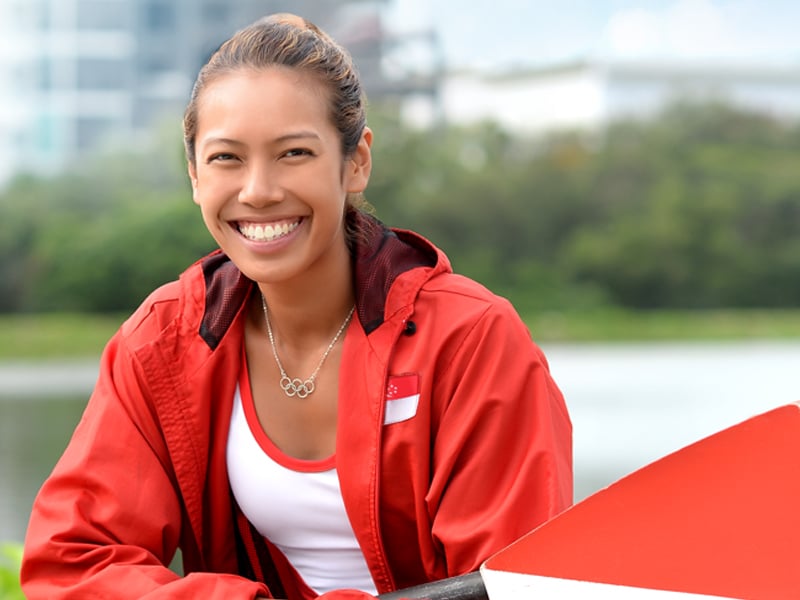 Photo: SportSG
She explained: "I've never really looked at things like, 'How am I going to inspire or influence someone?' It has always been about me doing what I love. Being able to inspire someone along the way is a bonus!"
She brought up her recent volunteering experience at a summer rowing camp in Vermont a few months ago where she experienced, first-hand, the satisfaction and fulfillment of bringing sport to people.
"I enjoy sharing my love for the sport with others. In Vermont, it gave me immense satisfaction, seeing someone who hasn't sat in a boat before learn to row confidently over a few sessions," she said.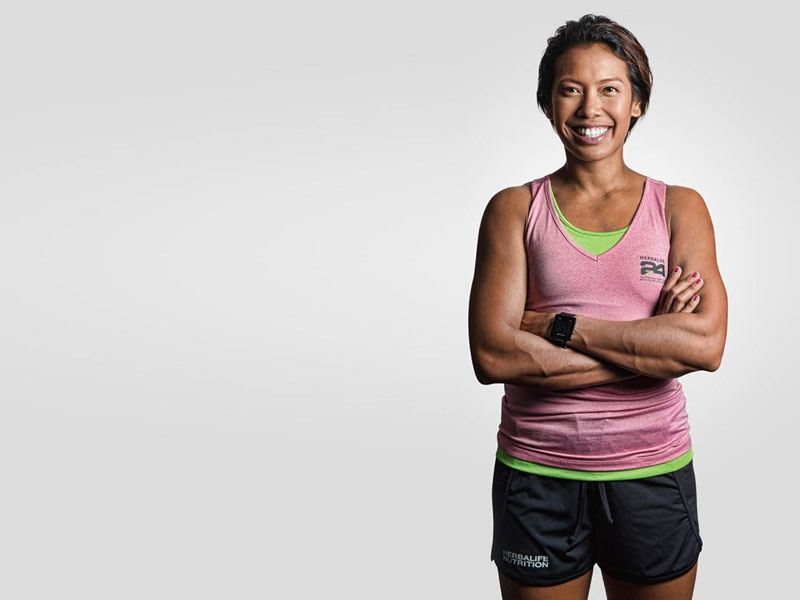 Photo: AisyahRower.com
Moreover, the best part about sport is the inclusivity of it, according to Aisyah.
She added: "It does not matter what your age is, whether you are wheelchair-bound, or if you have a mental disability. There is always something for everyone to do!" Ultimately, as an Olympian and one of the more senior elite athletes in Singapore, she also hopes that raising awareness of the benefits of sport can help to grow support for the national team, encouraging more talented athletes to take the plunge and train full-time.
"I think the biggest thing would be to change the minds of people, to get them to truly believe in the beauty of sport. We need people to invest in our athletes, put trust in them, and believe that their hard work and achievements in sport can change our nation for the better."
Follow Aisyah as she documents her personal sporting journey through her Instagram (@ariesyah), and look out for more content on the myActiveSG Facebook page, SG Sports TV Facebook, and SportSG Instagram accounts - @sport_singapore and @sgsportstv!