12 Years in the Making : Silat star Md Iqbal grabs Singapore's first gold at the 2021 SEA Games!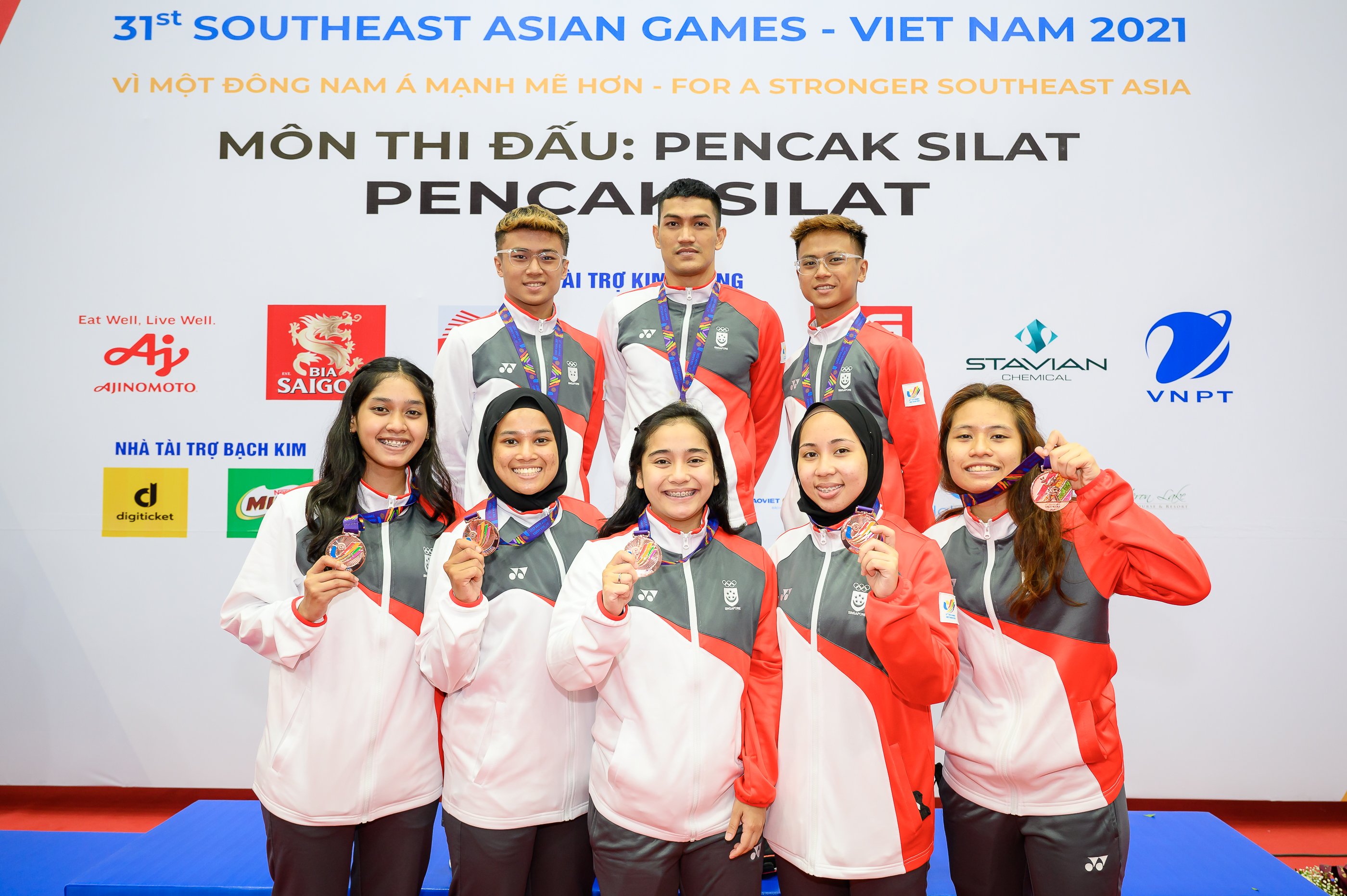 Team Singapore's Pencak Silat exponents take home 4 medals in the Seni (artistic) competition. Photo Credit : Andy Chua/Sport Singapore
By Jeremy Lee
Over two gruelling days of competition, our Pencak Silat competitors wove metronomic patterns on the mat of the Bac Tu Liem Sport Centre in Hanoi, Vietnam against the region's best martial artists.
The men's and women's teams participated in the Seni (artistic) Tunggal (solo), Ganda (double) and Regu (team/trio) competition against competitors from across Southeast Asia and managed to bring home one gold, one silver and two bronze medals in the Men's Seni, Men's Ganda and Women's Ganda and Regu respectively.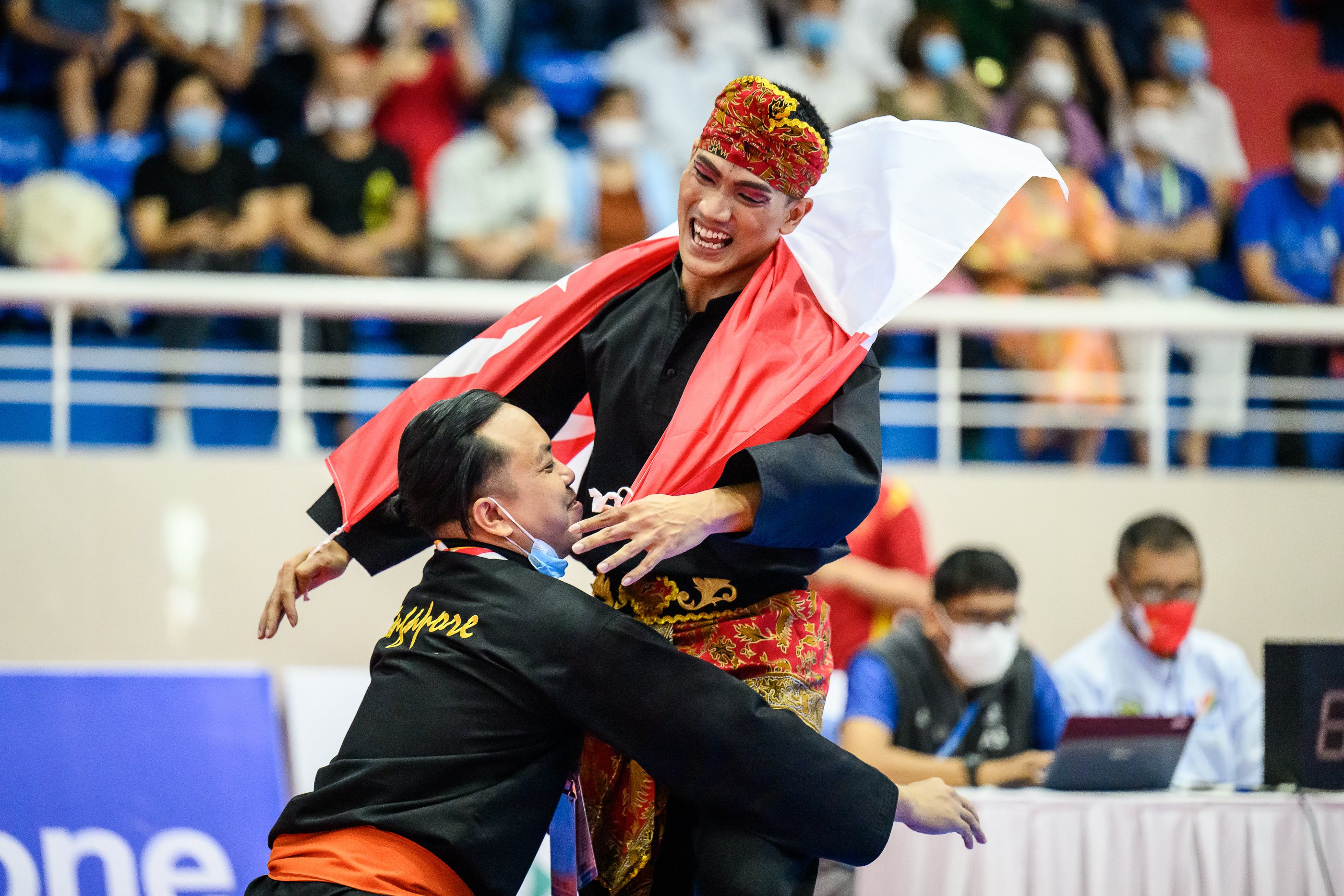 (TeamSG's Muhammad Iqbal Bin Abdul jumps into the arms of his coach. Photo Credit : Andy Chua/Sport Singapore)
Gold for Iqbal in 6th SEA Games outing
A near flawless effort in the final saw Muhammad Iqbal Bin Abdul Rahman beat his Thai opponent, Ilyas Sadara. This is Iqbal's sixth SEA Games and his first gold medal having previously won silver (2019) and bronze (2015) in the same event.
Breaking down in tears as the scores were announced, Iqbal picked himself up and soared into the arms of his coach as the weight of SEA Games past lifted from his shoulders. When interviewed after his win, Iqbal said that he had no words to describe the feeling and that he was "beyond grateful" and felt "amazing".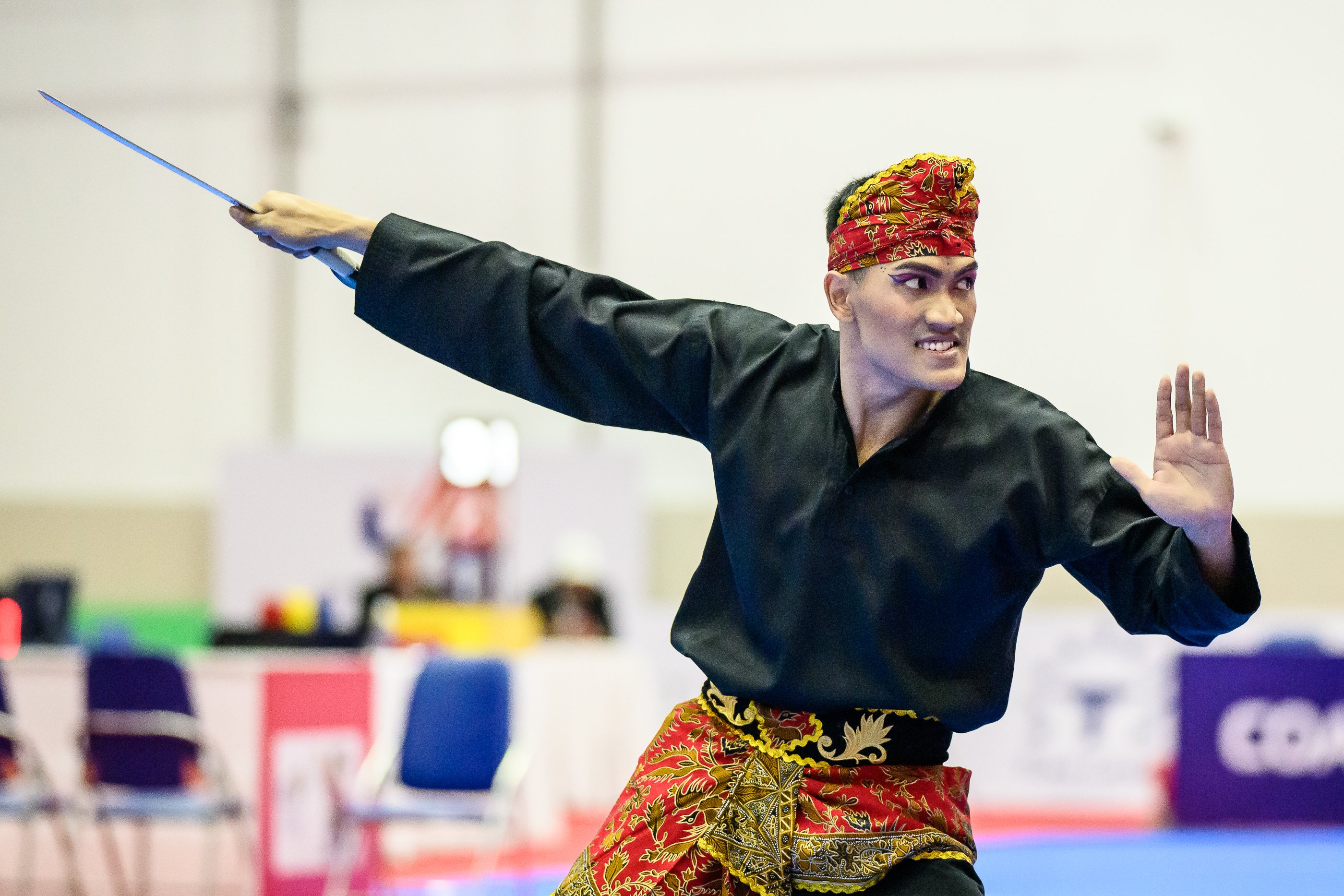 (TeamSG's Muhammad Iqbal Bin Abdul in action. Mandatory Credit: Andy Chua/Sport Singapore)
Coming into the match, Iqbal said that he felt confident in his abilities and it was this self-belief that gave him the edge in the final. When asked what the gold medal meant to him, Iqbal replied: "It means everything to me. I won the World Championship in 2018 and for Silat, SEA Games (gold) was the only thing I was missing."
When asked about his emotional celebration, Iqbal replied: "I didn't really see my score, I was waiting for the cheers from my teammates. The moment I heard the loudest cheer, I knew the gold was mine."
"This gold is not just for myself. It's also for all my teammates." he continued.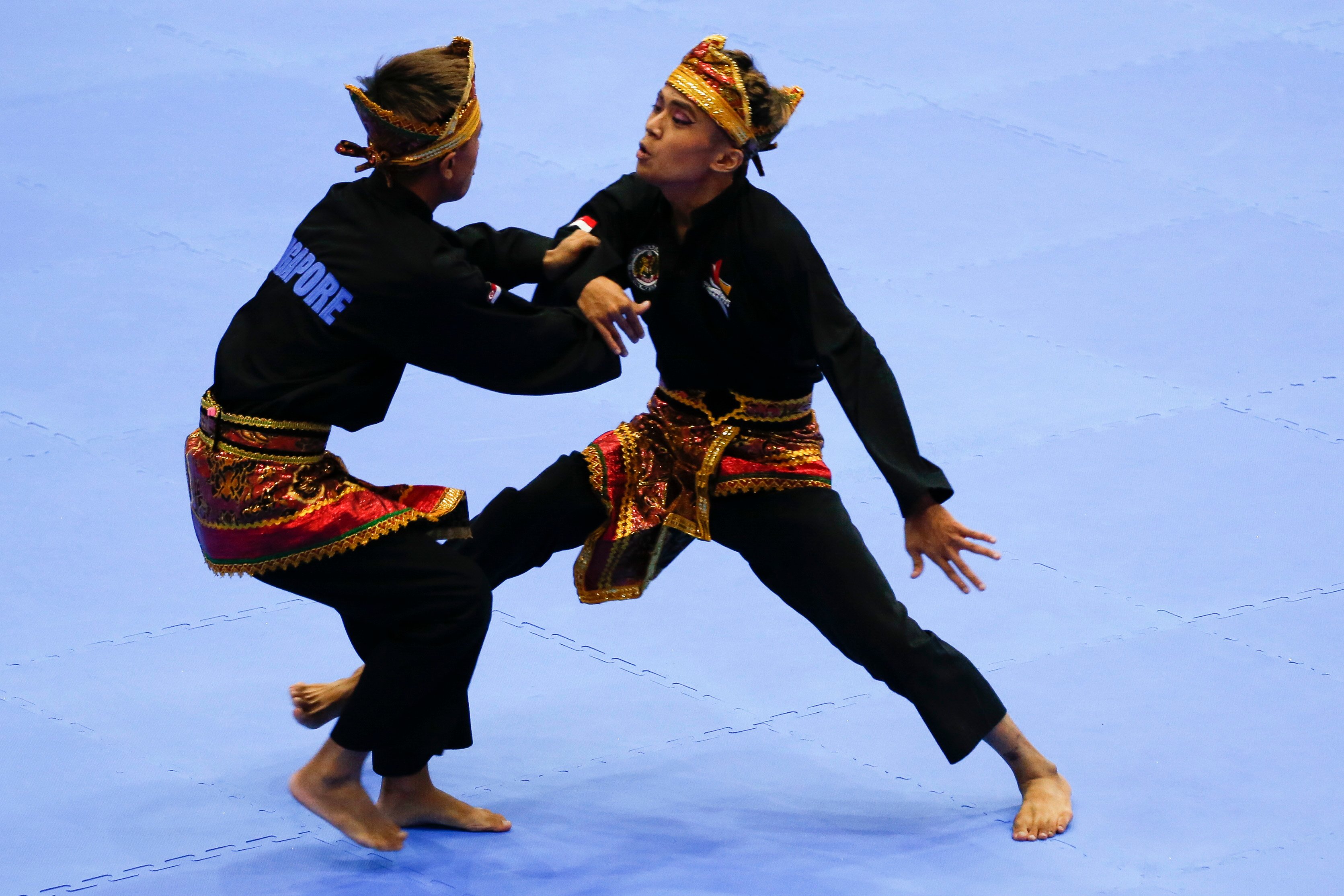 (Md Hazim Bin Md Zaque and Md Haziq Bin Md Zaque of Team Singapore against Malaysia. Photo Credit: Samuel Ang/SNOC)
Twins come up just short for silver in Men's Ganda
Men's Ganda pair of Muhammad Hazim Bin Mohammad Zaque and Muhammad Haziq Bin Mohammad Zaque were beaten by the Malaysians favourites in the final.
Women's Regu and Ganda settle for bronze
The women's Regu team of Amirah Binte Sahrin, Iffah Batrisyia Binte Noh and Nur Ashikin Binte Zulkifli, put on a spirited performance against hosts Vietnam in the semi-finals, but did not progress and settled for the joint-bronze. Meanwhile, Nur Azlyana Bte Ismail and Sharifah Shazza Binte Samsuri also won a joint-bronze after their loss in the Ganda semi-final.
The 31st SEA Games is held in Hanoi, Vietnam from 12 to 23 May 2022. For the latest Team Singapore coverage and news, follow Team Singapore on their social media channels (Facebook, Instagram, TikTok) or visit the official Team Singapore website.