Archer Contessa Loh shoots her way to TeamSG's 1st Women's SEA Games compound gold!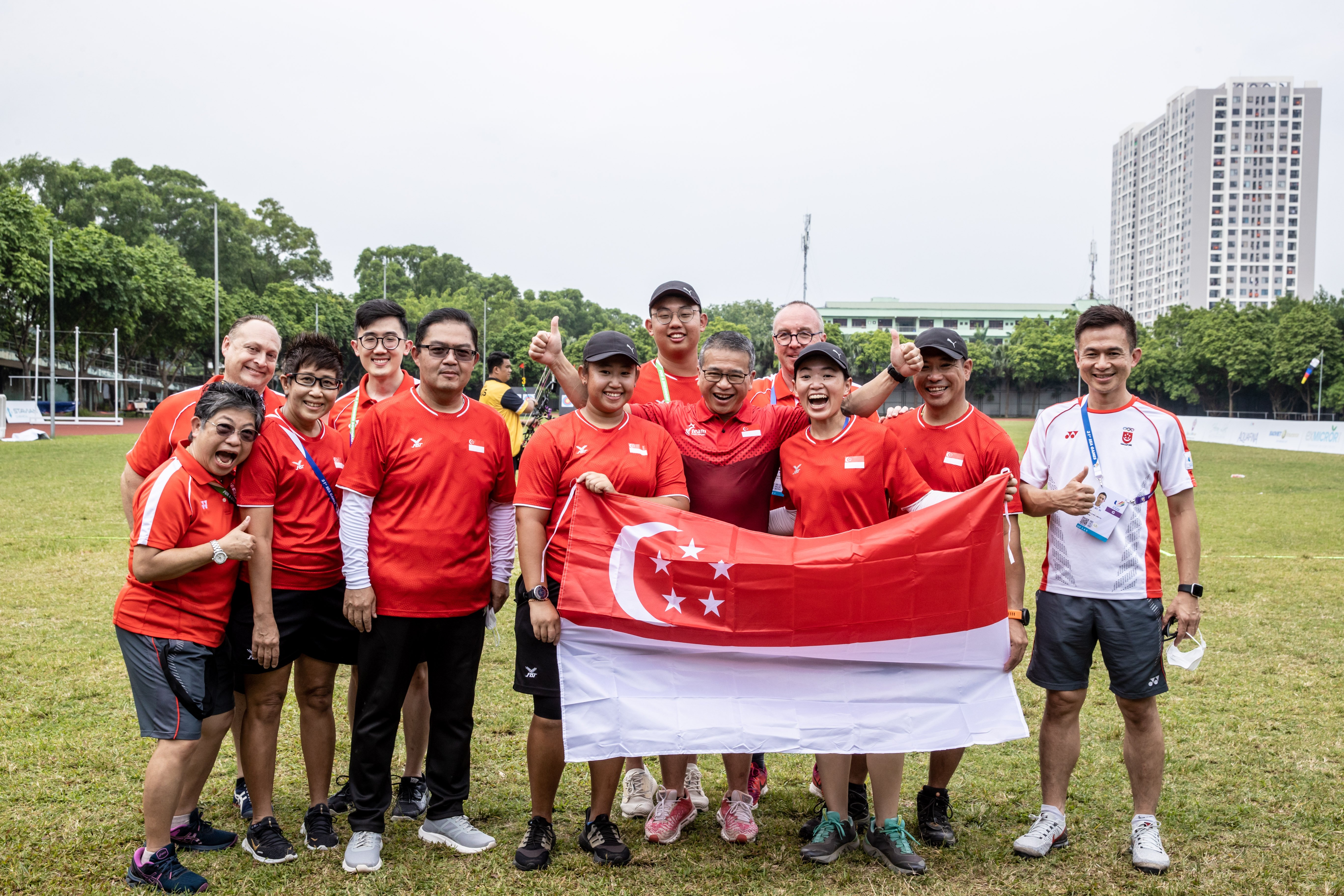 (TeamSG's Archery squad ends the Games with two medals. Photo Credit: Sport Singapore/ Dyan Tjhia)
By Angelina Dass
In a stunning close for Archery at the 31st SEA Games, Team Singapore's Contessa Loh clinched the Republic's first ever gold in the women's compound event. And her compatriot Madeleine Ong took the bronze - her first medal at the regional Games, and the sport's first bronze in the event since 2005.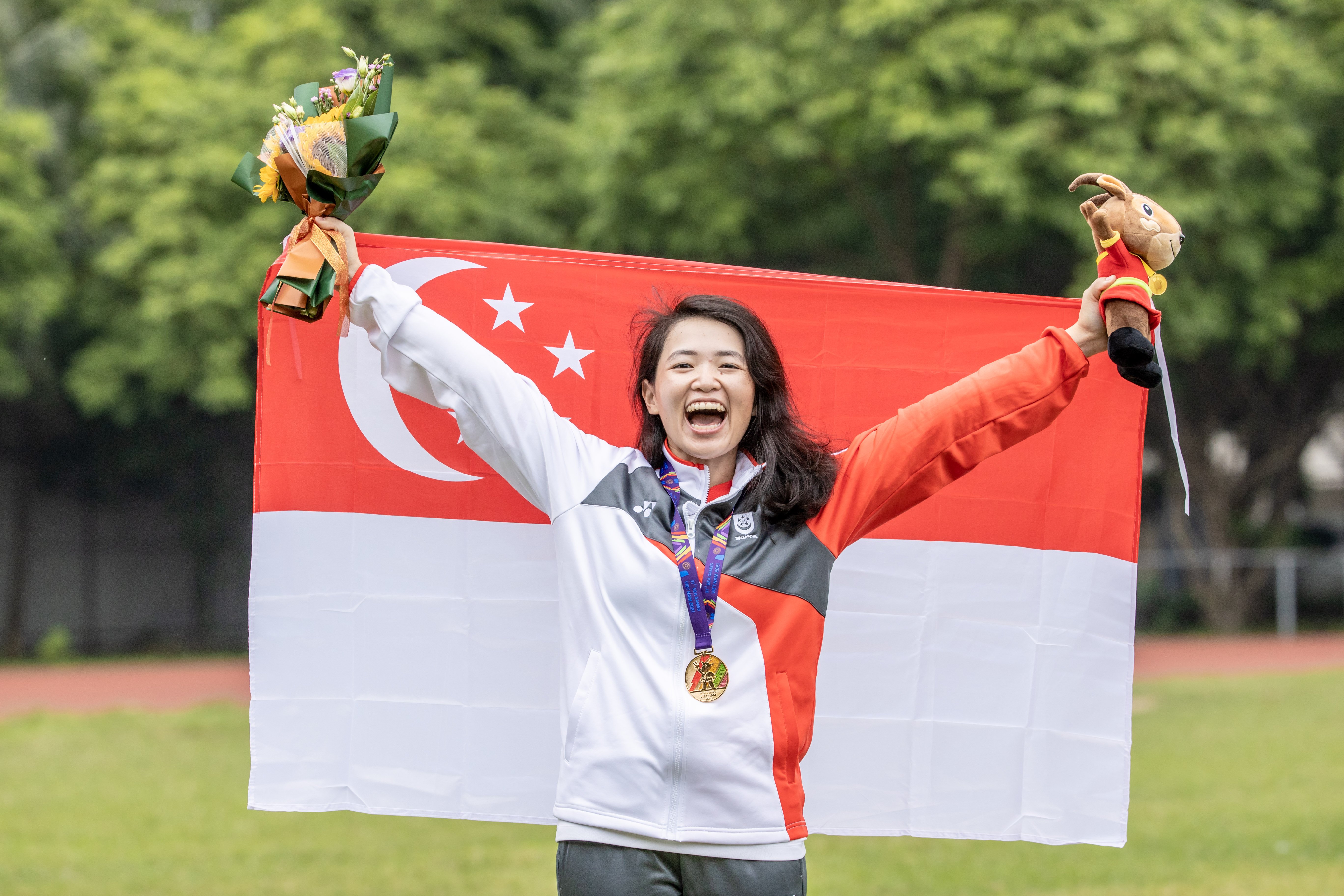 (Contessa Loh celebrates her historic gold medal win. Photo Credit: Sport Singapore/ Dyan Tjhia)
The 27-year-old Singaporeans battled archers from the host nation in their individual gold and bronze medal matches, on 19 May - the final day of the sport's events.
Contessa beat home favourite Phuong Thao Le 144-140, while Madeleine defeated Nguyen Thi Hai Chau 146-140.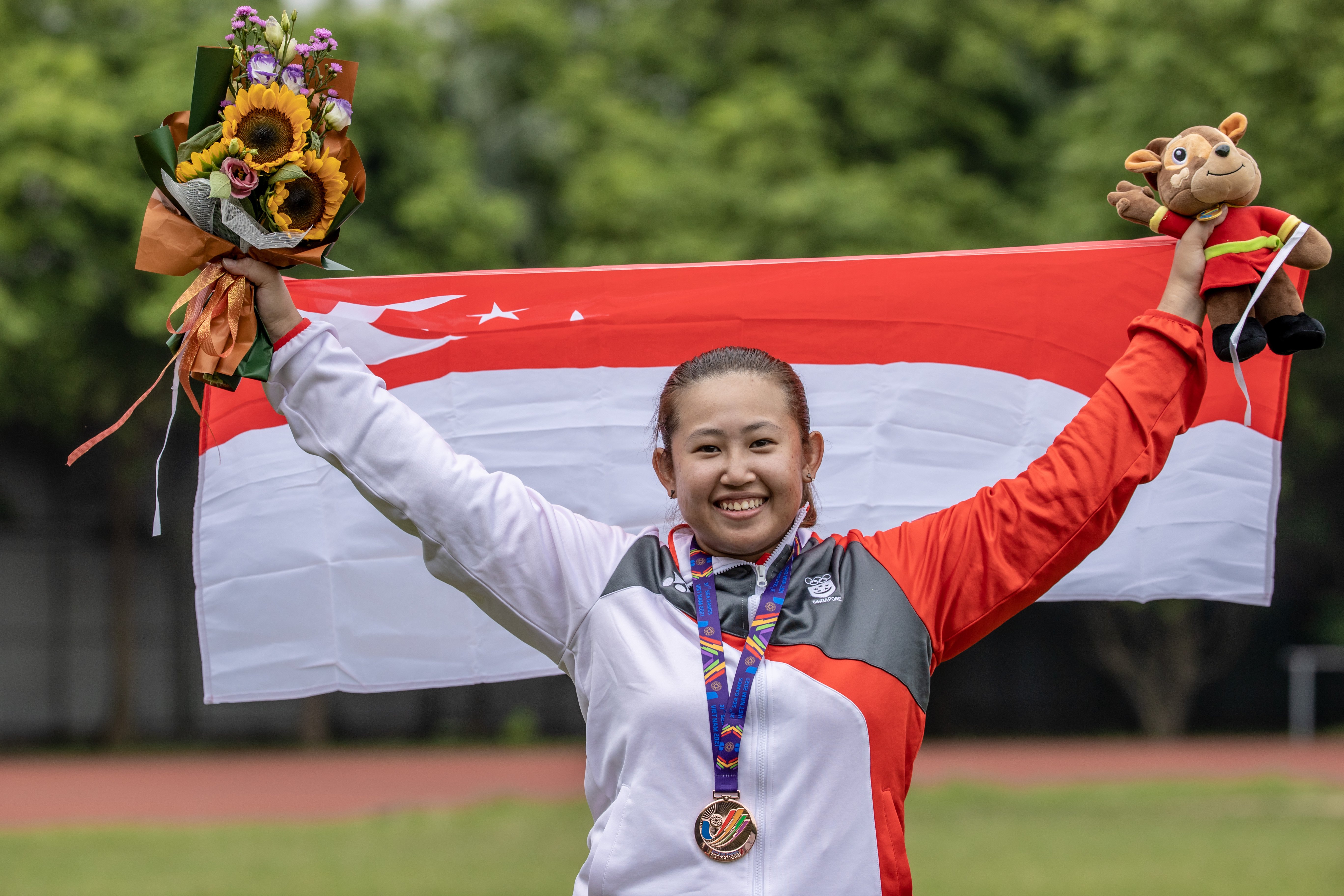 (Madeleine Ong celebrates her debut medal at the SEA Games. Photo Credit: Sport Singapore/ Dyan Tjhia)
"3rd time's the charm" for Contessa as this medal comes after being at the SEA Games twice before. She placed just outside the medals at the 2019 Games finishing fourth. Describing the loss as a slump in an interview with The Straits Times, she retreated to refine and perfect her game.
Meanwhile, 24-year-old Games debutant Keller Chai also competed in the individual women's compound event, but was knocked out in the qualifying round. Goh Jun Hui, Alan Lee, Woon Teng Ng, were also eliminated in the early rounds of the men's individual and team compound events
TeamSG's squad of 6 also competed in the mixed event but did not advance beyond the qualifying rounds. And they ended the Games with 2 medals, bettering their performance at the 2019 edition where they were unable to finish on the podium in any event.
For the latest Team Singapore coverage and news, follow Team Singapore on their social media channels (Facebook, Instagram, TikTok) or visit the official Team Singapore website.