Big heart, big fight from Singapore's basketballers after long drawn SEA Games competition!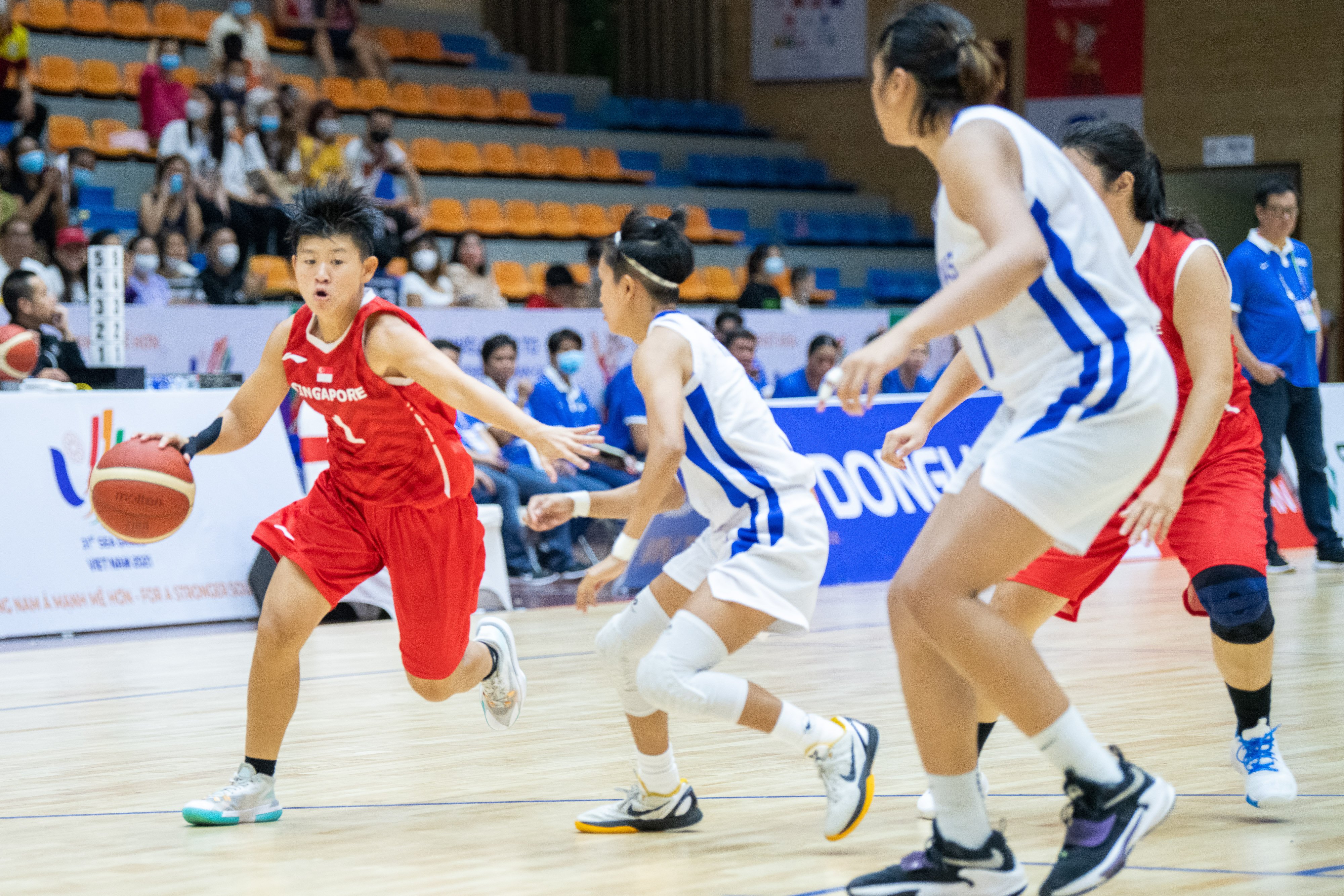 (Singapore's Jacqueline Chu with the ball. Photo Credit: Sport Singapore/ Flona Hakim)


By May Chen


Singapore's basketball teams wrapped up their respective 5 v 5 SEA Games campaigns in Hanoi, with both our Men and Women finishing 6th overall.
On the final day of competition (22 May), the Republic's Male cagers defeated Cambodia 81-62 for their first and only win in Hanoi, while their female counterparts succumbed 87-53 to Indonesia. Although our players were already out of the running for any medals on Day 10, there was still plenty of pride on the line as both squads were looking to finish their campaign with a win.

Both teams were beaten in their penultimate games on May 21, the men losing 90-53 to Thailand and the Philippines overcoming the Republic 88-61. Having gone through a lengthy basketball Games programme that featured the 3x3 format before the 5x5 competition, the teams had to play back-to-back games, sometimes up to 3 a day in the 3x3 discipline.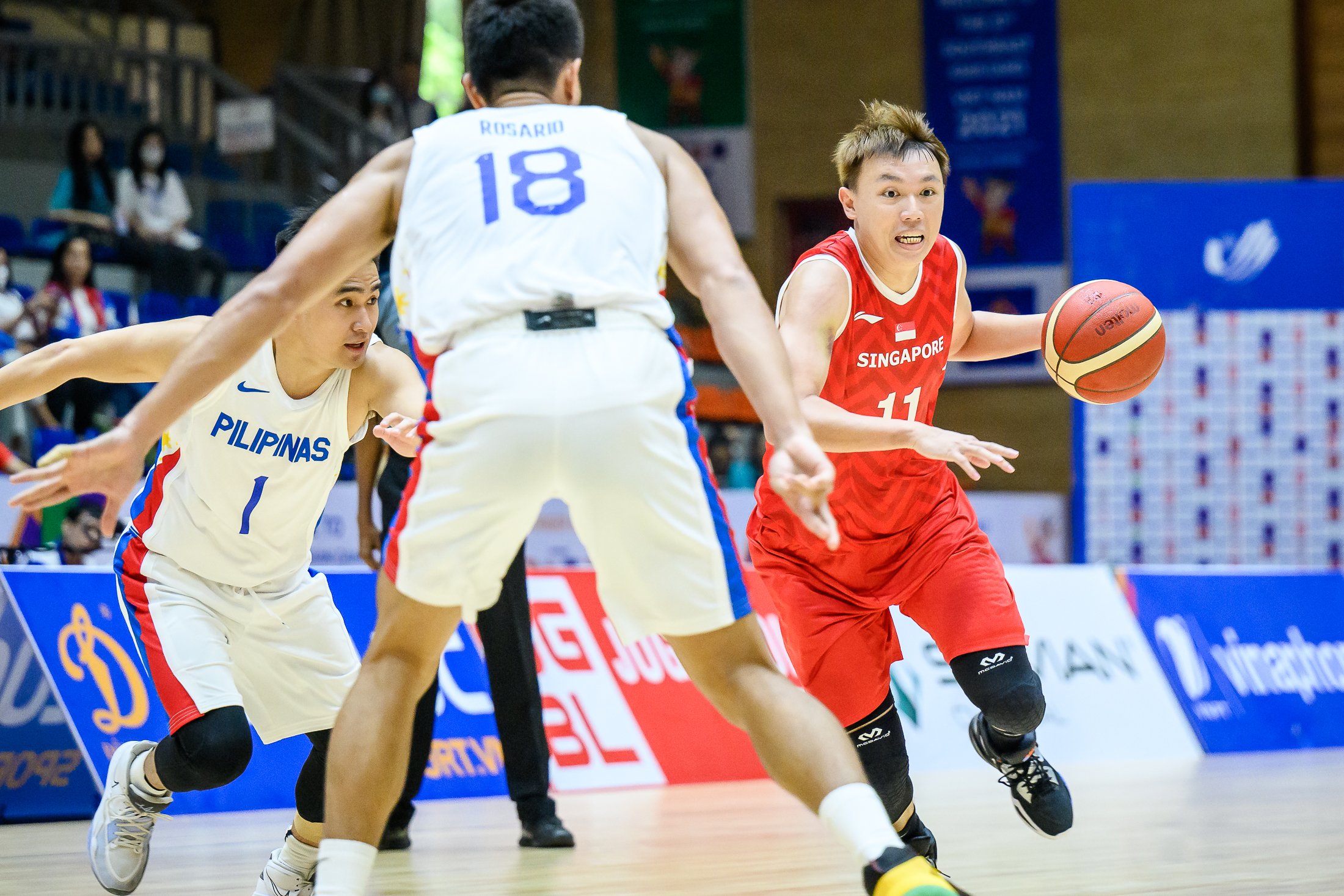 (TeamSG's Larry Liew with the ball against the Philippines. Photo Credit: Sport Singapore/ Andy Chua)

"It's a long, long Games. We started off strong, gave the hosts a great fight, and from there on we've been trying very hard," said men's team co-captain Leon Kwek, who was Singapore's top scorer on Saturday with 17 points. In their earlier tie against Vietnam, Singapore fell just three points short to lose 83-86.

Leon at his 4th SEA Games, added: "This time we brought half a team that's younger because we're looking ahead. That's the challenge – how do we try to keep the games close, but also give opportunities to the young guys. It's shown out there that they are very raw, but it's a step we have to take.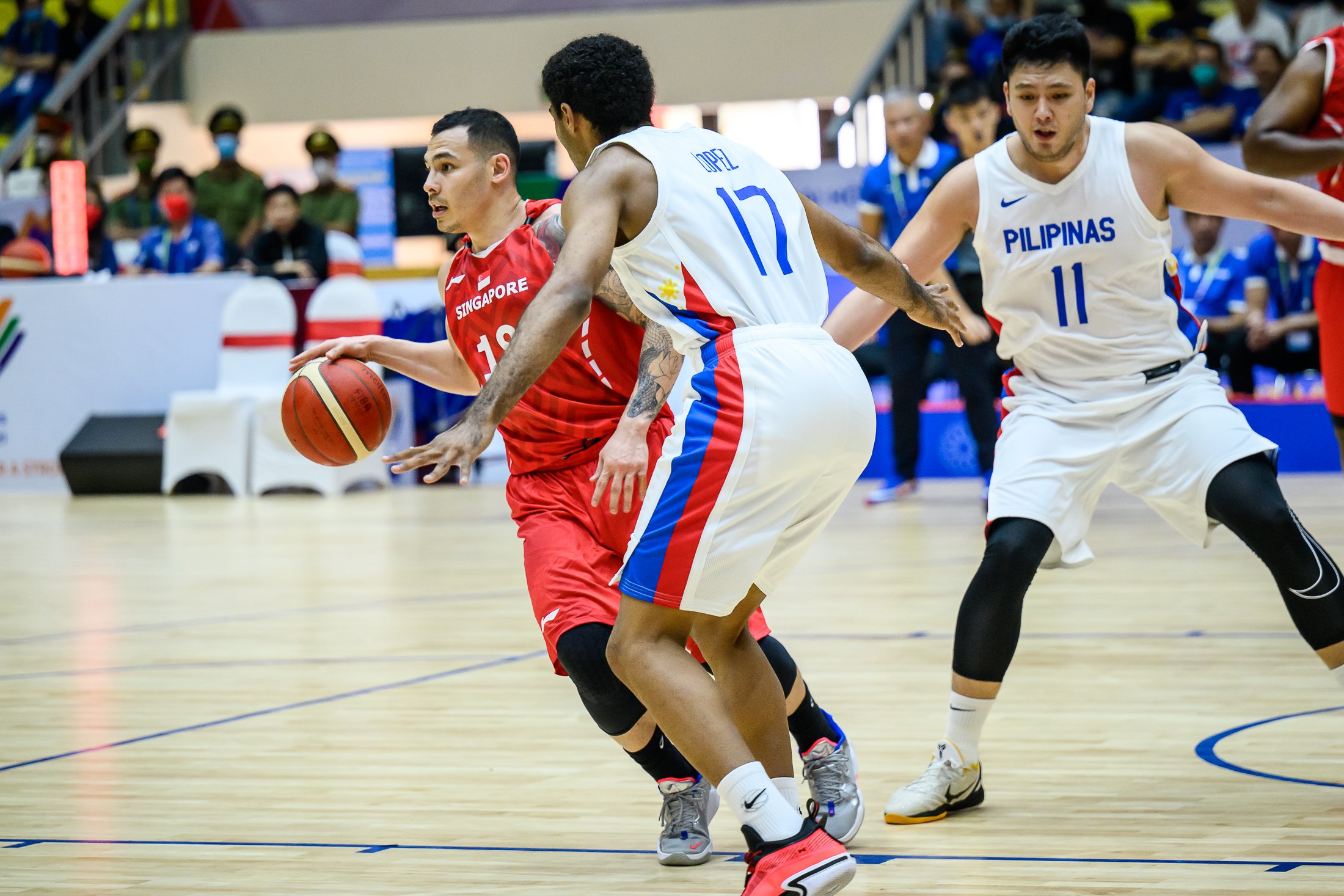 (TeamSG's Mitchell Frederick Fokoff in action against the Filipinos. Photo Credit: Sport Singapore/ Andy Chua)
"Of course, we're not going to find excuses for our losses, but with the hand that we were dealt, we can say that we gave our best. Now that we got a good smashing here, if you're really a true professional, you would take it from the heart and say that when I get back, I want to get better. Let's not find excuses. Let's work towards the next."

For the women, they can take heart from having put in their best showing since the biennial Games began – a creditable 88-61 loss to powerhouse, Philippines. Playing against the regional basketball kingpins who are undefeated in the competition, our women put in their highest scoring so far in Hanoi.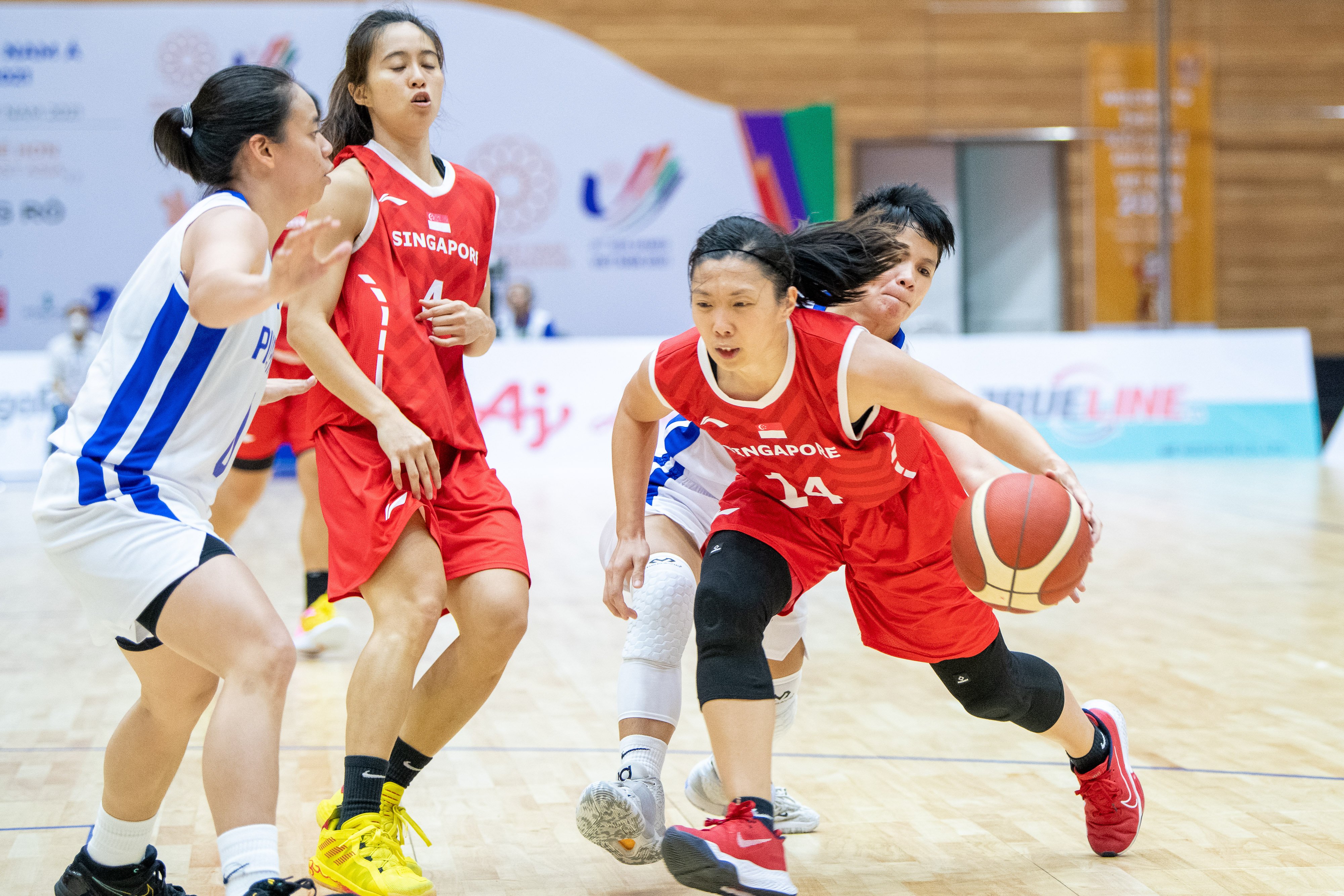 (TeamSG Vice Captain Amanda Lim, driving the ball. Photo Credit: Sport Singapore/ Flona Hakim)

Said team captain Lim Jia Min: "I thought we put on a good fight. It was pretty close at some points. We made some crucial mistakes that cost us some points and that's how they put the game away. We tried to stay close and I think we did a pretty good job.

"Every game is different and we learn something every single game. We treat every one like it's our last. After the game we recover well and we look at what could be better, but there's no point dwelling on it. If we could play them again, it would definitely be different, but every game is different."

What remains the same, however, is the sense of duty the basketballers feel each time they step onto the court.

Said Leon : "I was very proud of the way the women played today. They had nothing to fight for but they went out there and played an undefeated team with a big heart.

"We always remind ourselves of the flag that we're representing. No matter what the score is, we're representing Singapore. We've got to fight because that's the true identity of our Singapore spirit."
For the latest Team Singapore coverage and news, follow Team Singapore on their social media channels (Facebook, Instagram, TikTok) or visit the official Team Singapore website.