Jowen Lim takes Changquan Silver, for TeamSG's 1st Wushu medal in Hanoi!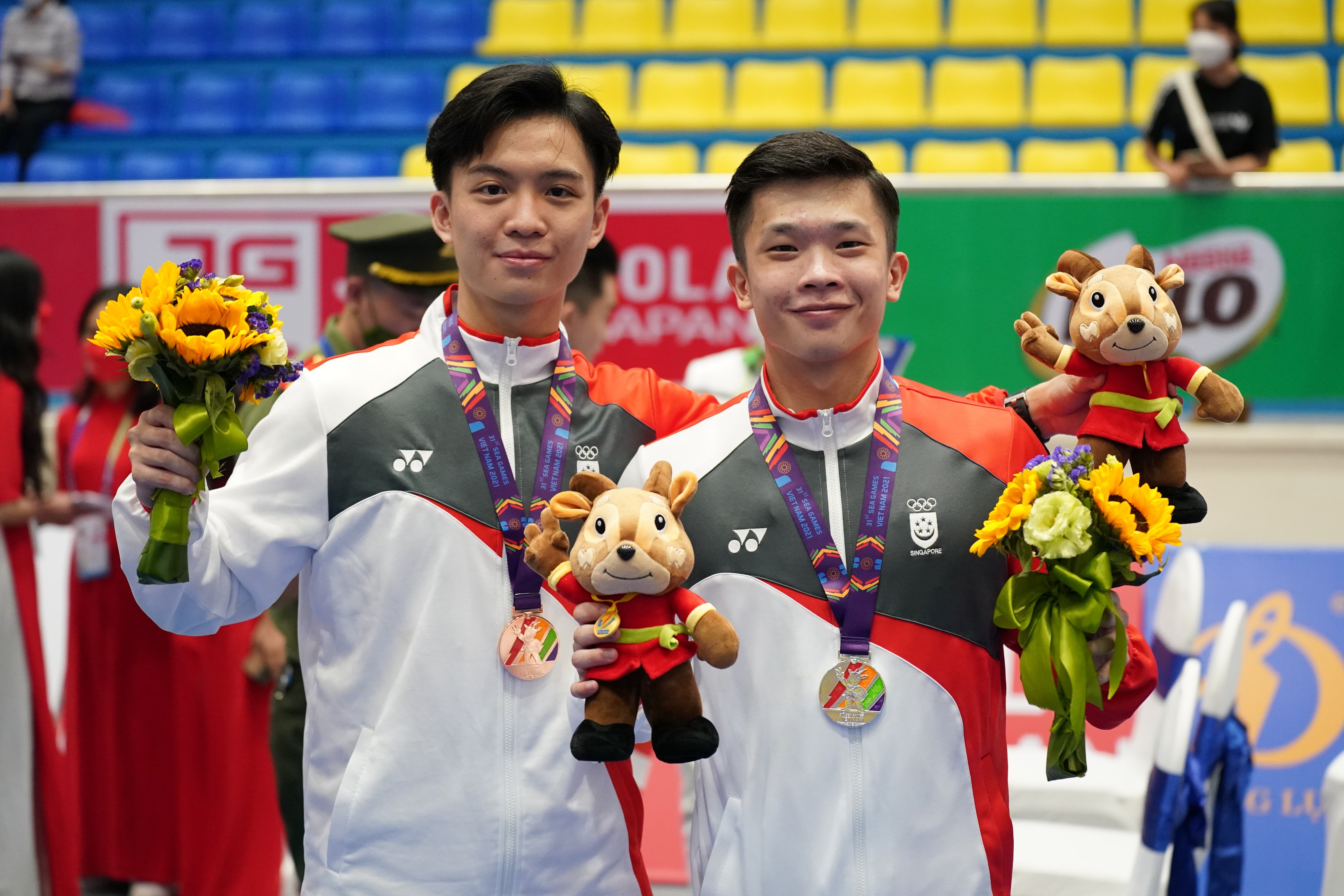 Singapore's Chan Jun Kai (L) and Jowen Lim Si Wei (R) posed with their Bronze and Silver Medals. Photo Credit: Sport Singapore/ Lim Weixiang
By May Chen

Singapore's first wushu medal of the 31st Southeast Asian Games was a Silver that came within a whisker of gold. But despite missing out on the podium's top position by the slimmest of margins, Jowen Lim said he walked away a happy camper.

The 23-year-old's routine in the Men's Chanquan finale, earned him 9.70 points on the scoreboard, which on paper put him level with Malaysia's Clement Ting. But the two were eventually separated by 0.001 points.

Indonesia's Seraf Naro Siregar took bronze with 9.69 in the hotly contested event.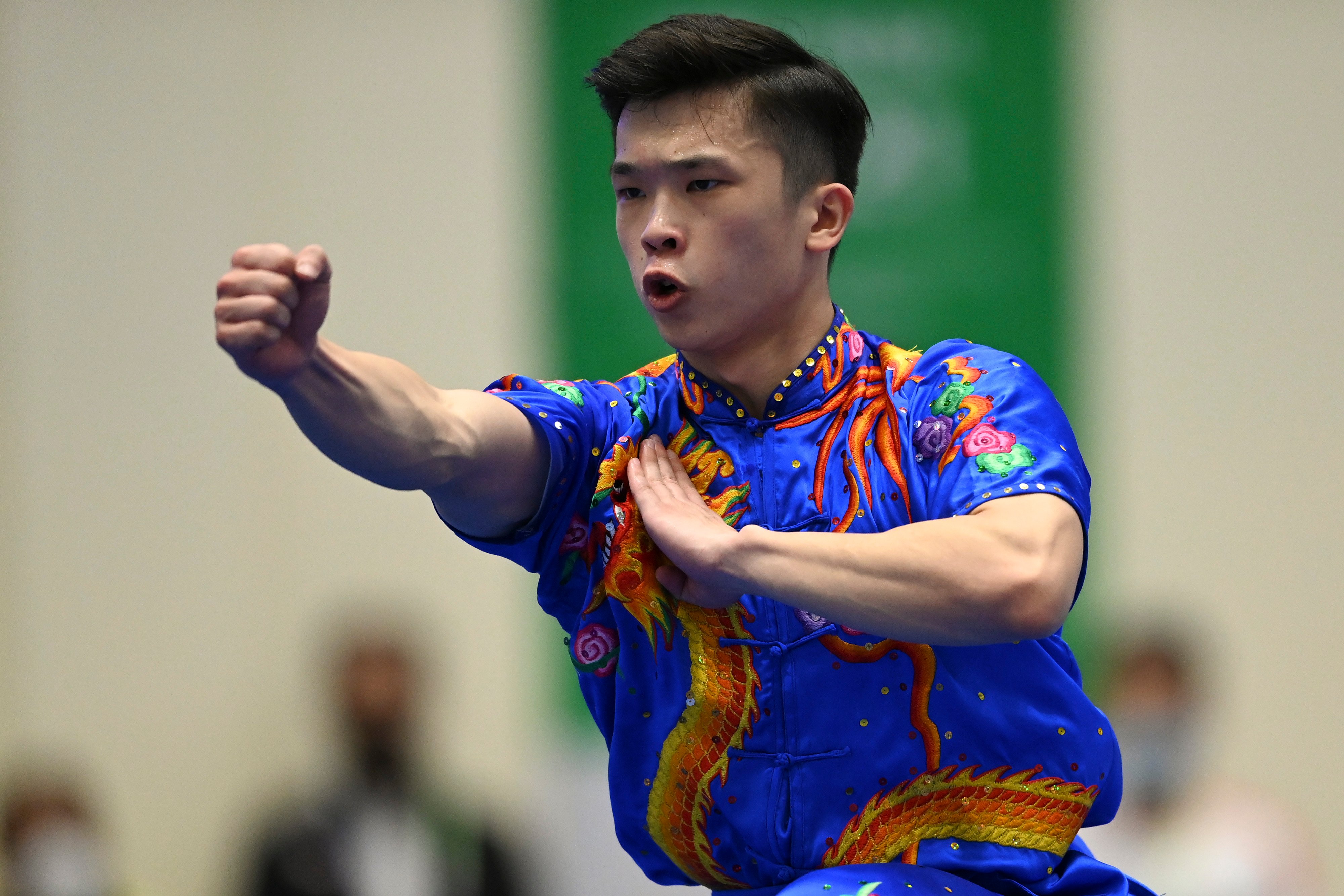 (Singapore's Jowen Lim in action. Photo Credit: Sport Singapore/ Lim Weixiang)

The silver medal is Jowen's 5th overall SEA Games medal, adding to his 3 gold medals and one silver from the last three editions. The experienced wushu exponent showed little of the pressure he was under to defend the gold, Singapore had won at the last SEA Games in 2019 through Yong Yi Xiang. Taking to the mat in a striking blue and orange suit, he put up a routine that was clean, precise and steady.

In his own words, a "perfect" routine. He said: "I'm actually very happy. I was a little bit nervous because it's the first SEA Games in three years.

"This is the nature of wushu. Scoring differences are very small. To me, a podium is always good enough. I would have loved to get a gold medal for Singapore, but to me, a silver is more than enough. I'm going to use this as a benchmark for my other events."

Despite not taking gold, the performance is a marked improvement from the 9.53 he scored in this event at the last SEA Games in Manila 2019. He said: "I felt that what I lacked compared to the gold medallist was probably the technical side. I've just got to work harder on the technical part of my routine."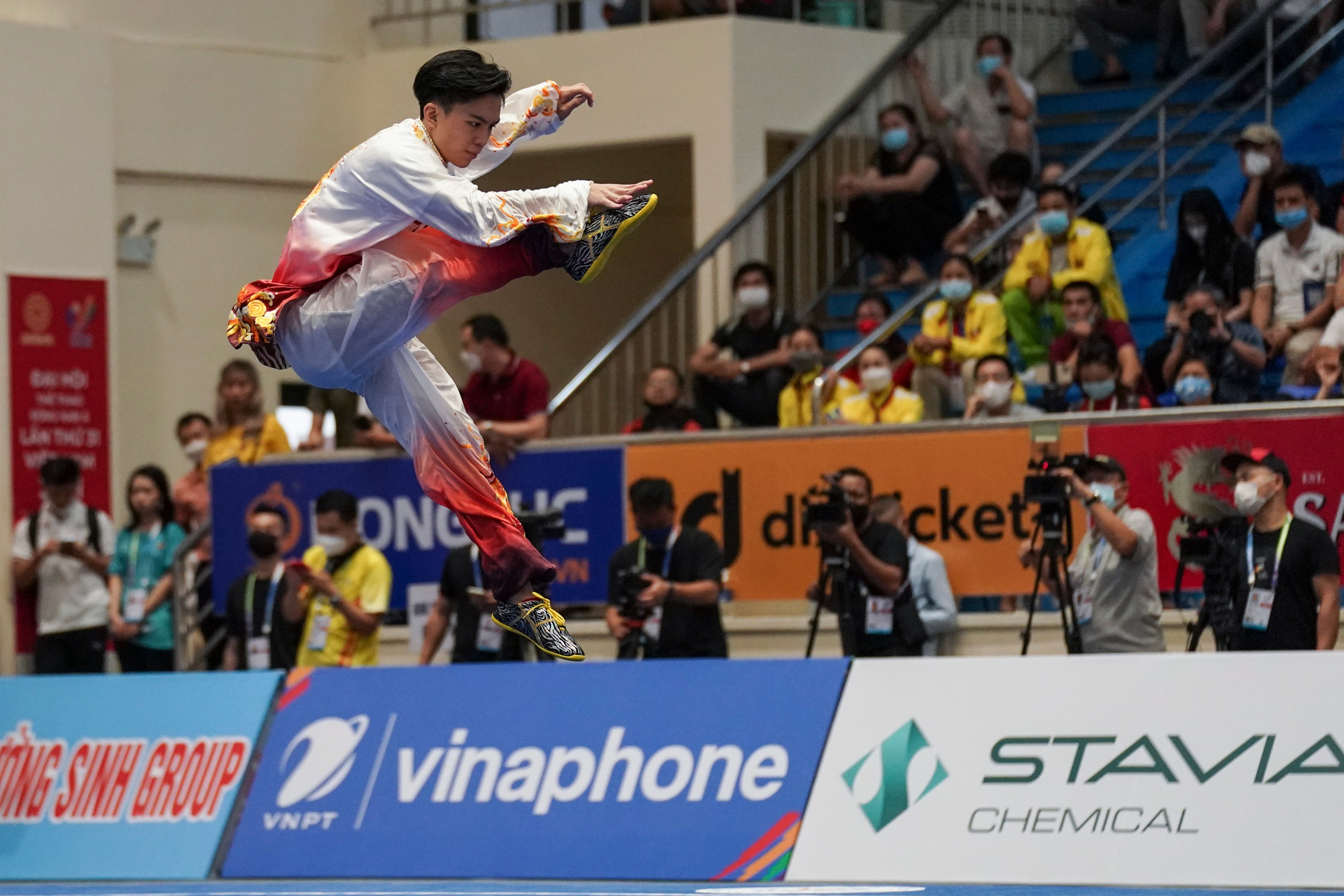 (Singapore's Chan Jun Kai in action. Photo Credit: Sport Singapore/ Lim Weixiang)


Teammate Chan Jun Kai took bronze today, in the Men's Taijiquan, posting 9.57 points to finish behind Tan Zhi Yan of Malaysian (9.71) and Jones Llabres Inso Ligligen of the Philippines (9.70). Said the 21-year-old: "My movements were there, but maybe I was a bit nervous, it's the first event after all. I think I've got a little of the nerves out of the way now."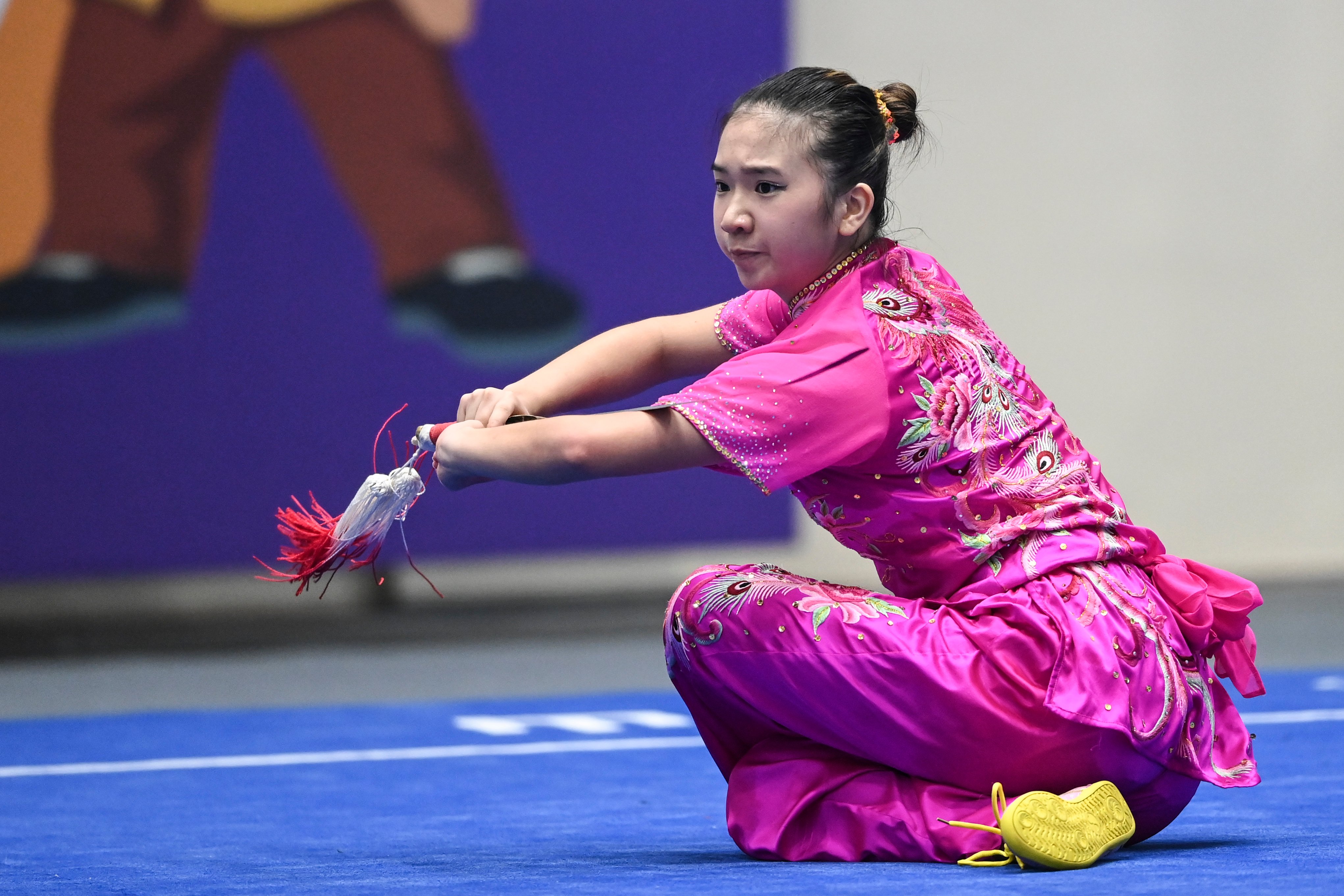 (Singapore's Isabel Chua in action. Photo Credit: Sport Singapore/ Lim Weixiang)
In the day's other finals, Isabel Chua scored 9.37 in the Women's Jianshu to finish sixth. And Randall Lim posted 8.10 in the Men's Nandao to finish in 9th spot.

In the Women's Daoshu and Gunshu preliminary round, Kimberly Ong scored 9.69 in the gunshu round while Zoe Tan posted 9.66. They lie third and fourth currently and will compete in the second round of the event on May 14.
The 31st SEA Games is held in Hanoi, Vietnam from 12 to 23 May 2022. For the latest Team Singapore coverage and news, follow Team Singapore on their social media channels (Facebook, Instagram, TikTok) or visit the official Team Singapore website.