SEA Games Chess debutant, Tin Jingyao wins Bronze for TeamSG!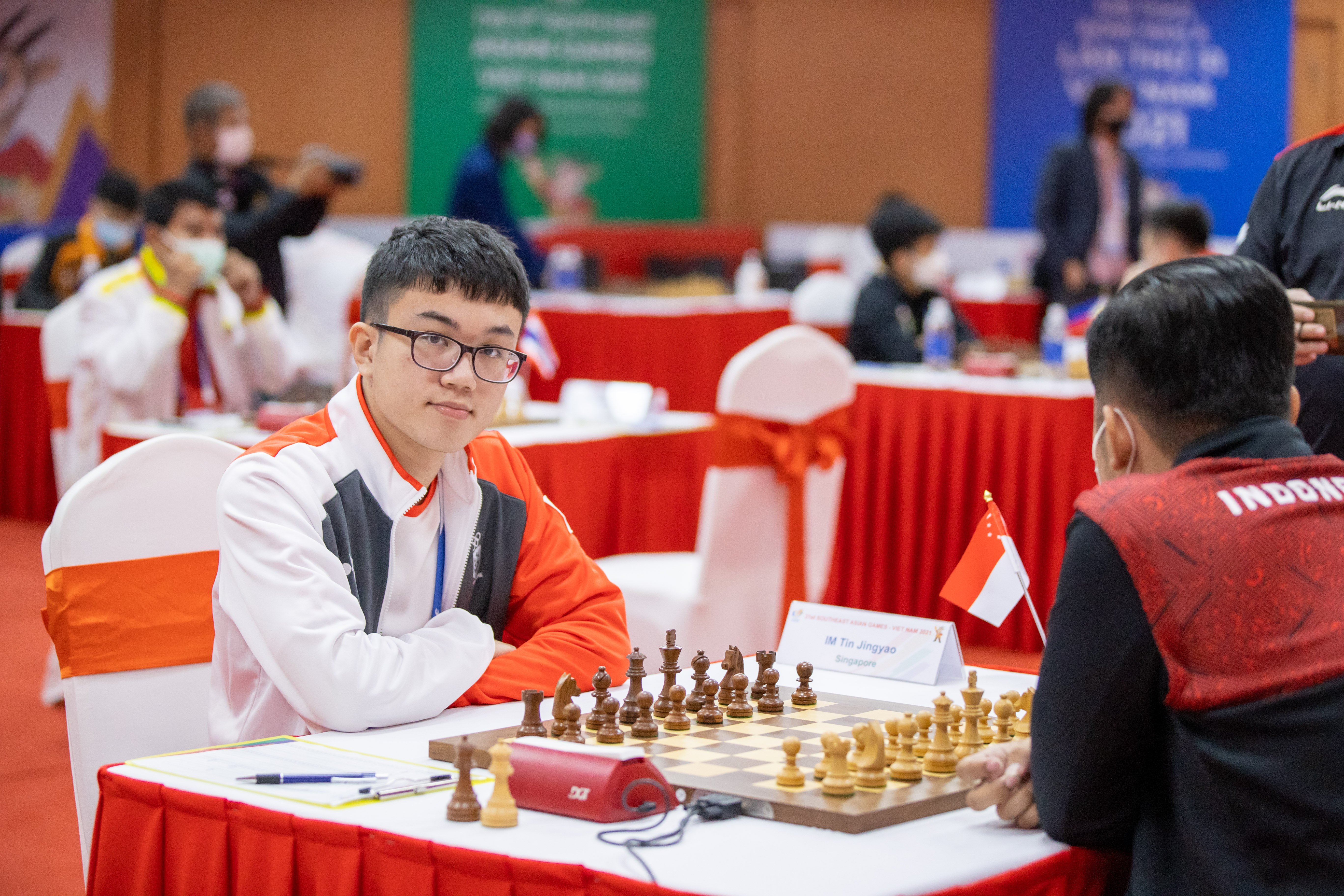 (Tin Jingyao ready to take on Priasmoro Novendra from Indonesia. Photo Credit: Sport Singapore/ Dyan Thia)
By Angelina Dass
At the tender age of 8 years old, Tin Jingyao fell in love with the game of chess when he stumbled upon it one day while on his computer. With the support of his father, he has never looked back since.
Today (15 May), the 21-year-old landed the Bronze medal at the Hanoi SEA Games!
Seeded 6th in the Men's Standard Individual event, the Games debutant played his way up the ranks, until he was tied with Indonesia's Mohamad Ervan for the Silver. The Singaporean had to settle for third place, as he had lost the head to head battle 1-0 in Round 3 which was played on 11 May.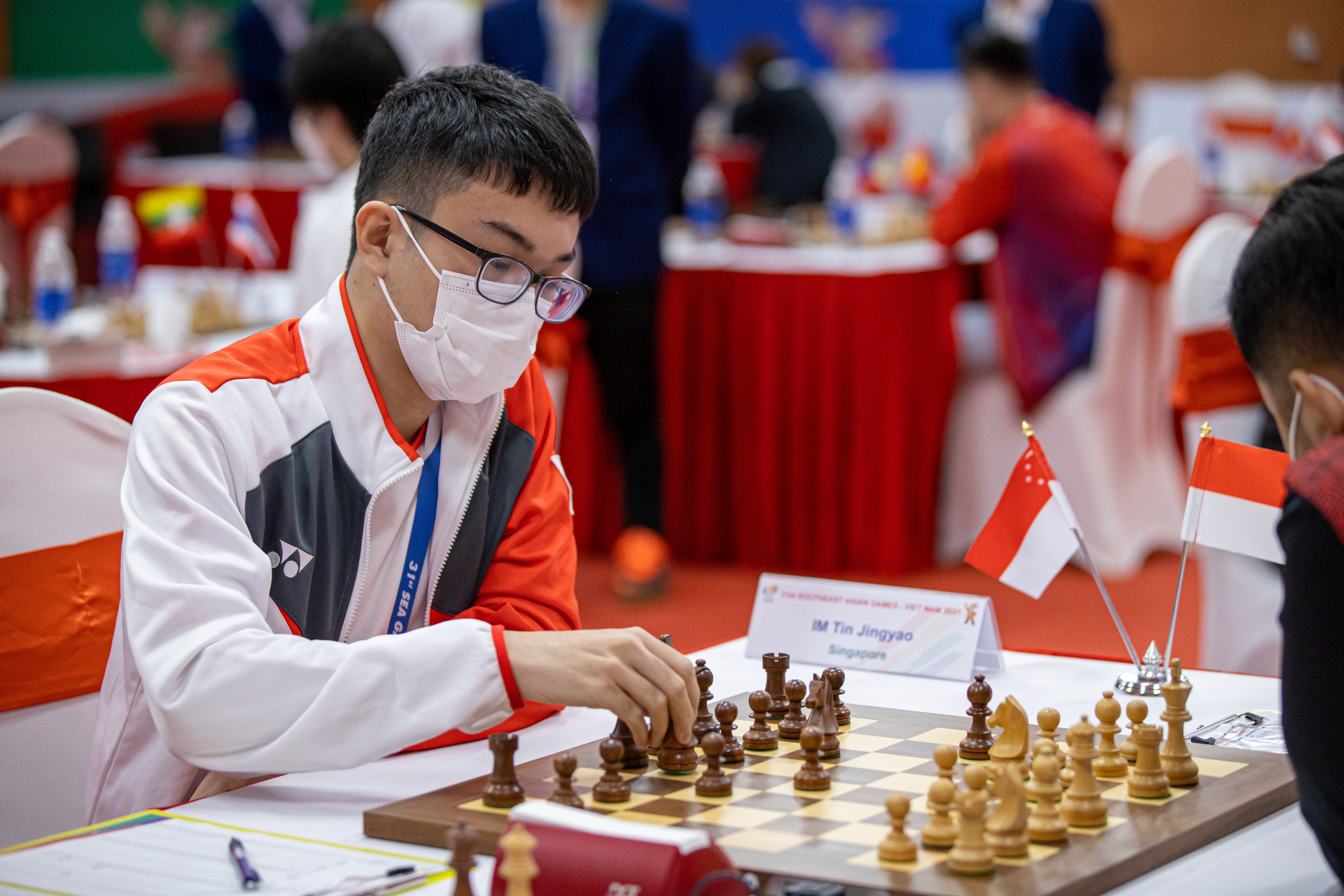 (Tin Jingyao in action against Priasmoro Novendra from Indonesia. Photo Credit: Sport Singapore/ Dyan Thia)
"Jingyao's resilience and strong playing skills put him in contention for a medal despite starting off the tournament slowly. He ended the event impressively, winning his last three games in a row," said Team Manager Seow Yongli.
"He displayed superiority in his strategic and confident play, as he calmly collected point after point," Seow added.
In the Standard Individual category, players will play 9 rounds of chess. In each match, they will have to complete the first 40 moves in 90 minutes with a 30 seconds increment for each move, starting from move 1. Currently an International Master, Jingyao is known in Chess circles for his 'defensive wizardry', and had earlier told Sport Singapore, he was aiming for the Gold (see interview below).
Despite falling short of his aim, the ambitious player has his sights set on gaining the title of Grandmaster by acing the tournaments he has lined up in the next few months.

If he achieves his goal, he will be the youngest Singaporean ever to receive the prestigious title, awarded by the International Chess Federation (Fide). It is the highest title a chess player can receive. In the meantime, Jingyao will focus on his remaining matches in Hanoi, as he prepares for the Rapid and Blitz Individual categories, taking place from 16 May.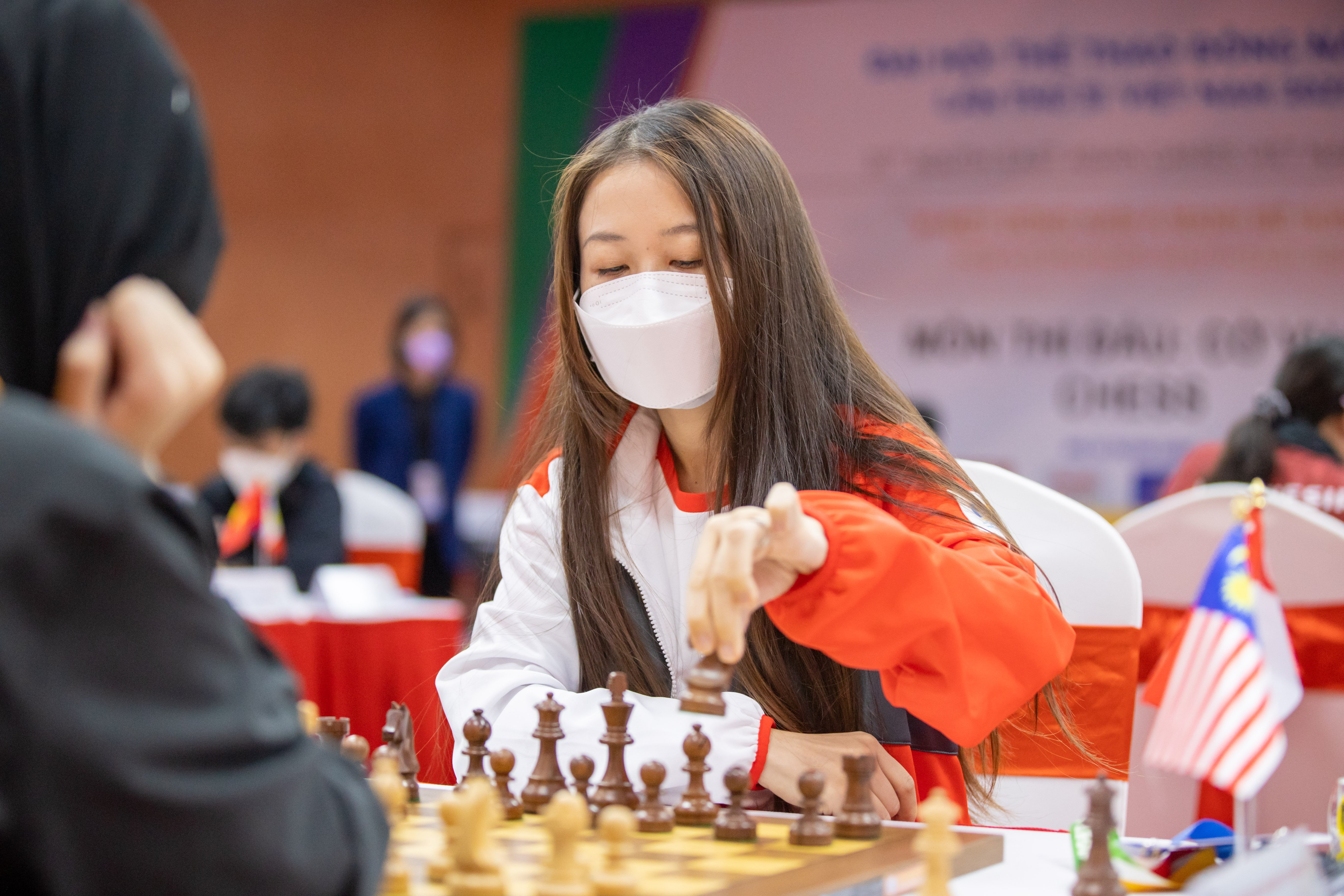 (Gong Qianyun in action against Azhar Puteri Munajjah Azzauraa from Malaysia. Photo Credit: Sport Singapore/ Dyan Thia)
Onto Women's action, Singapore's Gong Qianyun missed out on a medal in the Standard Individual Event and placed 7th out of 10 players. She now looks forward to the upcoming Rapid and Blitz Individual Categories and hopes to defend her historic Gold medal in the Rapid Chess Category, which she picked up in 2019 - a first for Singapore.
Meanwhile, here's a recap of Sport Singapore's interview with our Chess players, just 3 days before their departure to Hanoi. Speaking with both Qianyun and Jingyao via zoom, SportSG's Raj Kumar discussed their Games' preps, the current community chess scene as well as the challenges which our athletes went through during the 2-year period of safe management measures etc (See Interview Below)
For the latest Team Singapore coverage and news, follow Team Singapore on their social media channels (Facebook, Instagram, TikTok) or visit the official Team Singapore website.