SEA Games fencing debutante Elle Koh, wins Epee gold in Singapore one-two finish!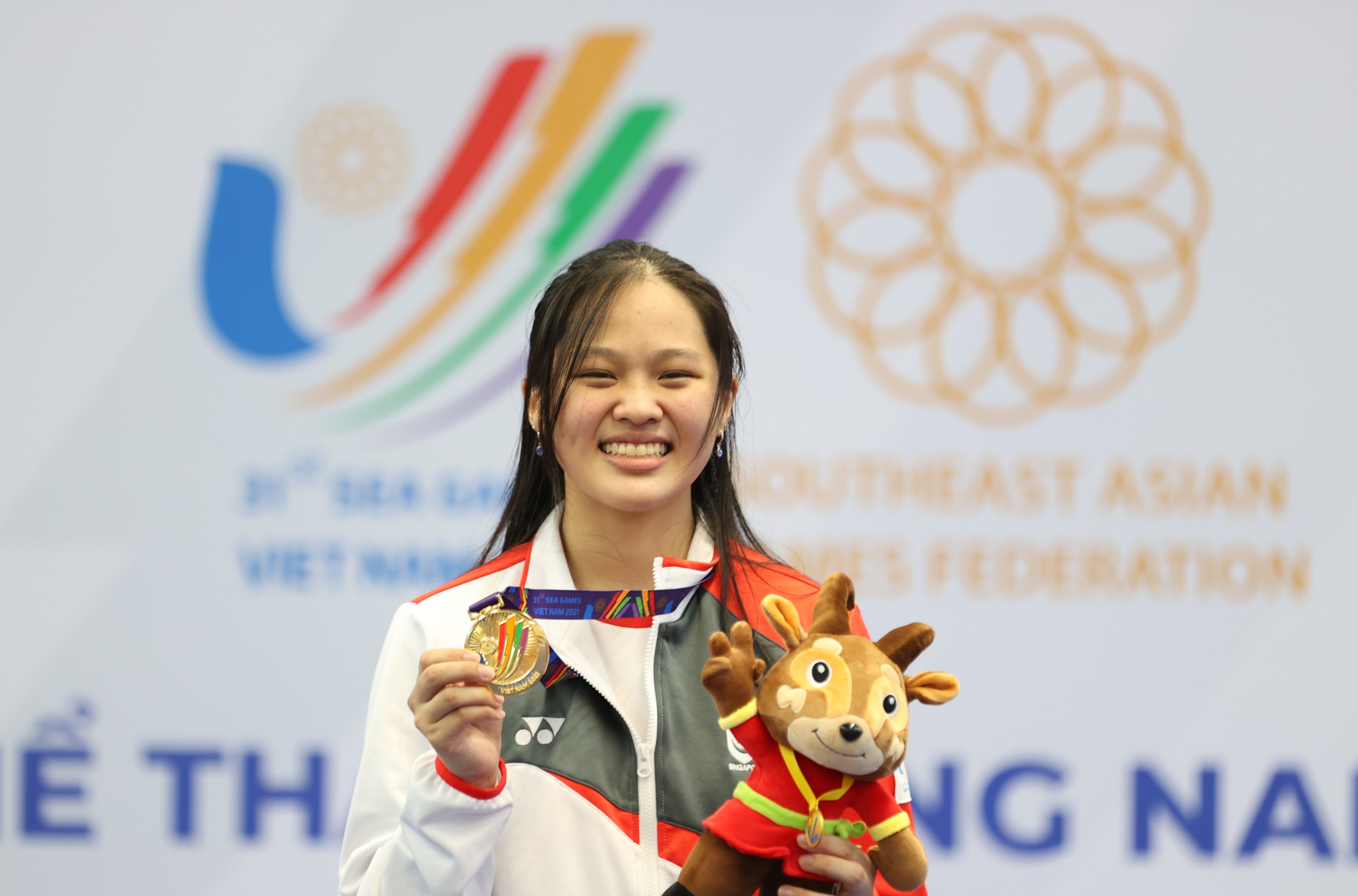 (Team Singapore's Gold medal winner in Fencing, Elle Koh. Photo Credit : Sport Singapore/ Jeremy Lee)
By May Chen

At the start of last year, Team Singapore fencer Elle Koh had not even thought about qualifying for the Southeast Asian (SEA) Games – then she did.

At the start of the Women's Individual Epee on 13 May 2022 at the Hanoi SEA Games, the debutante was so wrecked by nerves that she was crying in the preliminary rounds. By the end of the day though, she was beaming from ear to ear, with a shiny gold medal hanging around her neck.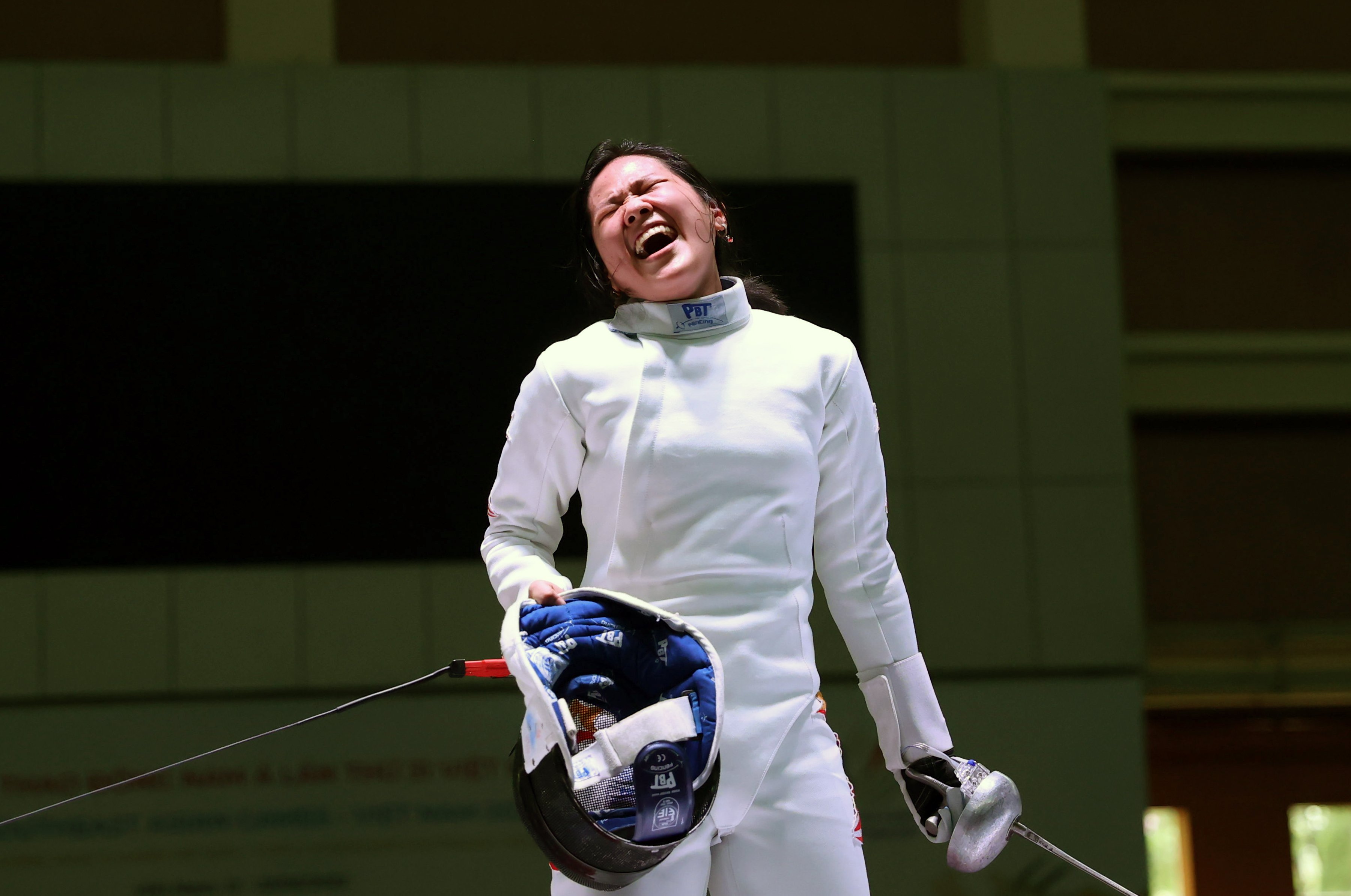 (Team Singapore's Elle Koh, after her triumphant win. Photo Credit : Sport Singapore/ Jeremy Lee)
The 14-year-old beat Kiria Tikanah Abdul Rahman in an all-Singapore final, edging her teammate and roommate out 12-11 in a close contest. It was the first time that she had beaten the Tokyo 2020 Olympian.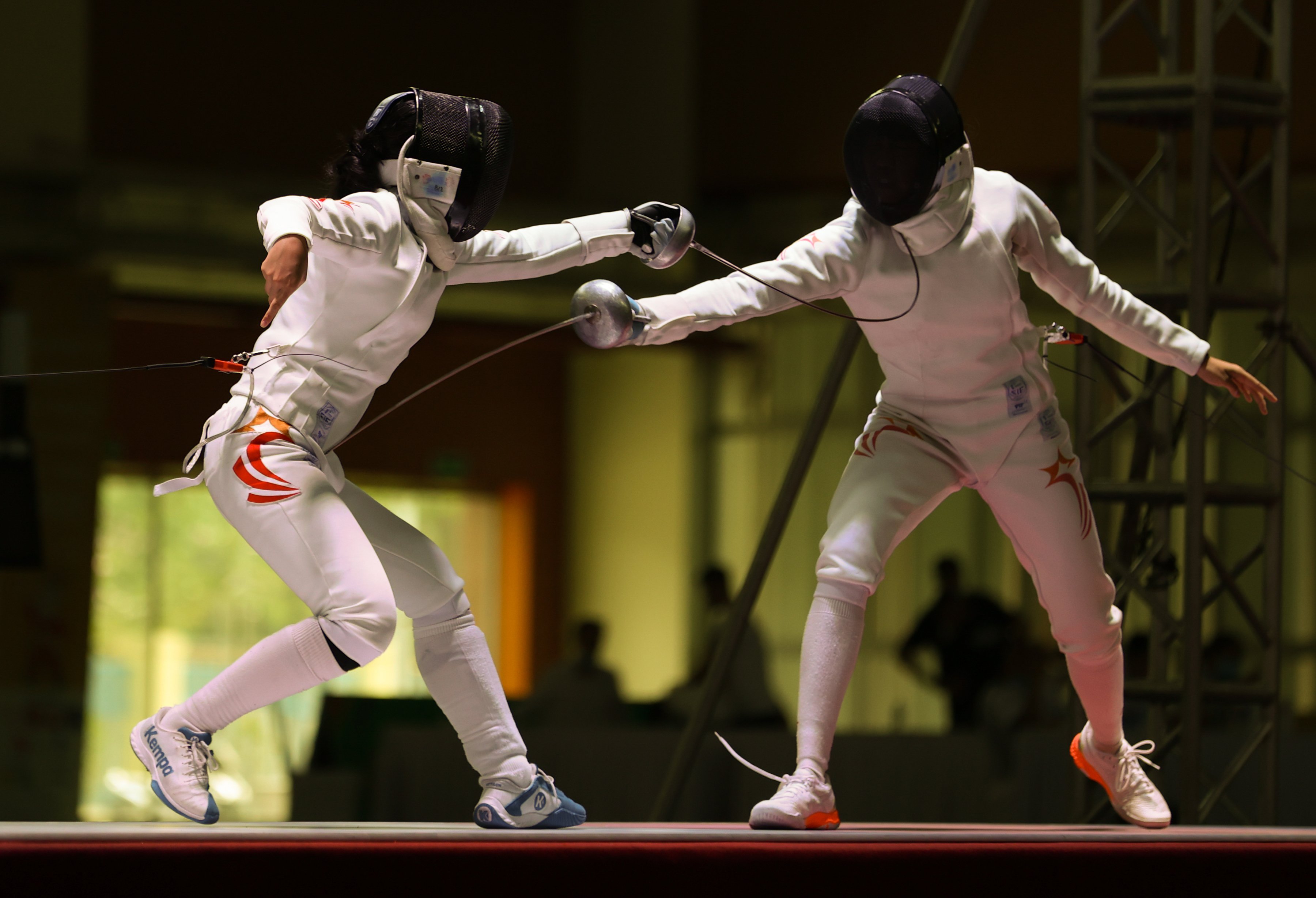 TeamSG's Kiria Tikanah (Right) vs Elle Koh. Photo Credit : Sport Singapore/ Jeremy Lee)

"I'll be very honest, I really didn't expect to win at all. I just had the mentality of wanting to do my best and get a good score. That just motivated me to try things and adapt well," she said. Elle was trailing her teammate and defending champion 9-11 with only 16 seconds left on the clock, but found nerves of steel to level the score and force the bout into sudden death.

Her gold medal comes with some special sentimentality, not just because of her strong fencing background given that her parents are Fencing Singapore president Juliana Seow and national epee partner coach, Henry Koh.

Vietnam is also where her father won 2 bronzes in the Men's Individual foil and team foil event.

Elle's journey from unlikely qualifier for the SEA Games to champion has taught her some important lessons. She said: "If you really enjoy something, you can really do well. Just enjoy, have fun, and you can get some progress and actually make some achievements."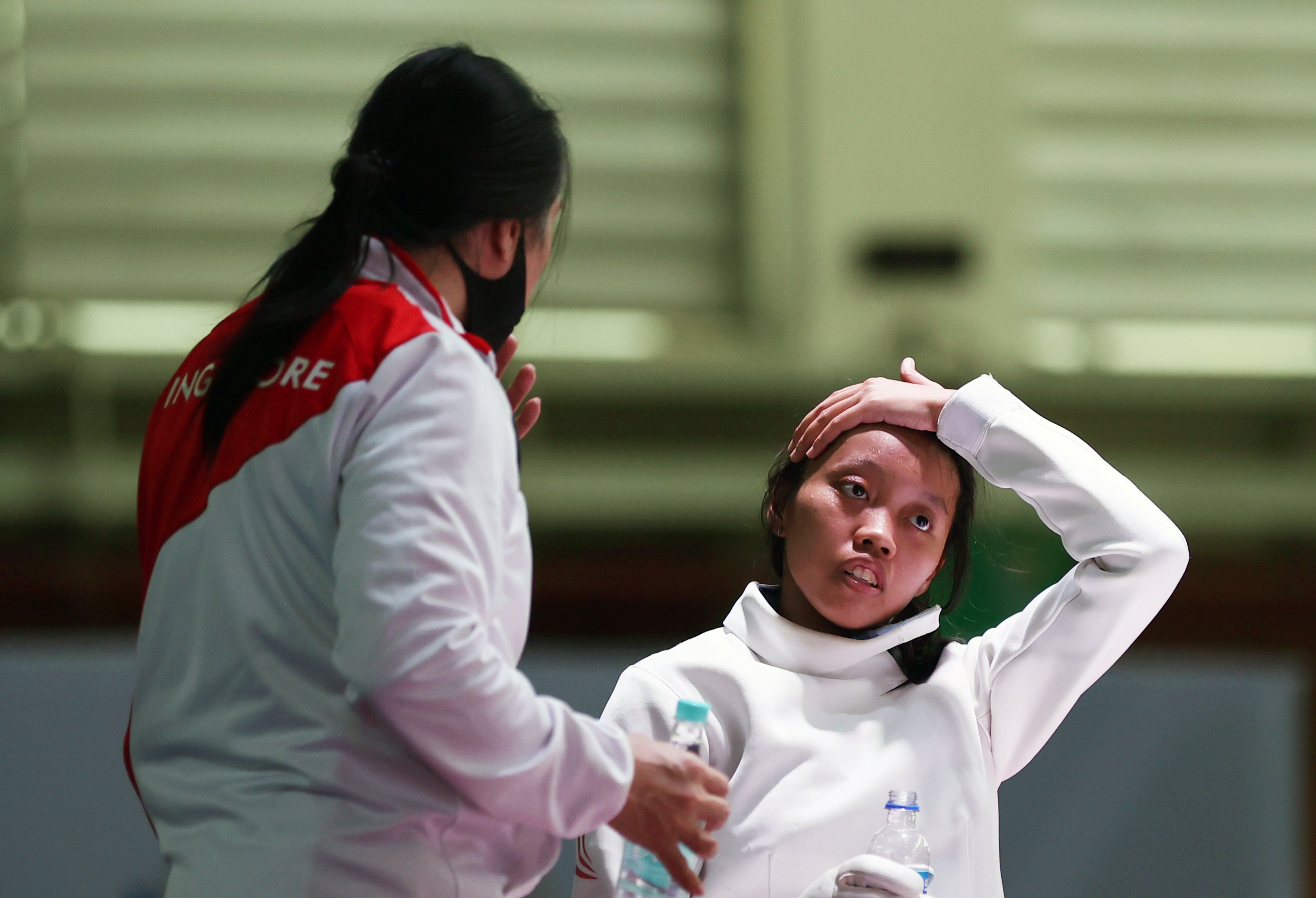 (TeamSG's 2019 Epee Gold medallist, Kiria Tikanah. Photo Credit : Sport Singapore/ Jeremy Lee)


Kiria was visibly disappointed coming second-best, but acknowledged that her teammate was a deserving winner. Said the 21-year-old: "We know each other very well and it was going to be a very tough match. Today, she was the better fencer. It was different from training sessions. We had the gold medal at stake, so there was definitely a lot more pressure.

"We're very close. Our friendship won't change because of this and we'll be fencing each other a lot more. There will be times when I win, and times when she wins. Outside of the piste, we are close friends."

The women's epee team are in the chase for a historic gold when the event begins on May 16.

In the Men's Individual Sabre, Chan Phu Xien took a joint bronze after he was beaten 15-9 by Thailand's Srinualnad Voragun.
The 31st SEA Games is held in Hanoi, Vietnam from 12 to 23 May 2022. For the latest Team Singapore coverage and news, follow Team Singapore on their social media channels (Facebook, Instagram, TikTok) or visit the official Team Singapore website.